Occupation

Actress




Nephews

Nick Feldman




Role

Actress




Name

Fenella Fielding




Years active

1954–present








Full Name

Fenella M. Feldman




Born

17 November 1927 (age 95) (

1927-11-17

)

London, England




Relatives

Basil Feldman, Baron Feldman (brother)




Siblings

Basil Feldman, Baron Feldman




Books

La Squab: The Black Rose of Auschwitz




Parents

Philip Feldman, Tilly Katz




Movies

Carry On Screaming!, Guest House Paradiso, Dougal and the Blue Cat, The Old Dark House, Doctor in Clover




Similar People

Kenneth Williams, Charles Hawtrey, Joan Sims, Angela Douglas, Jim Dale
Fenella fielding returns to the morecambe wise show
Fenella Fielding (born 17 November 1927) is an English stage, film and television actress, popular in the 1950s and 1960s and known as "England's first lady of the double entendre". She is known for her seductive image and distinctively husky voice. Fielding appeared in two Carry On films, Carry on Regardless (1961) and Carry on Screaming! in 1966.
Contents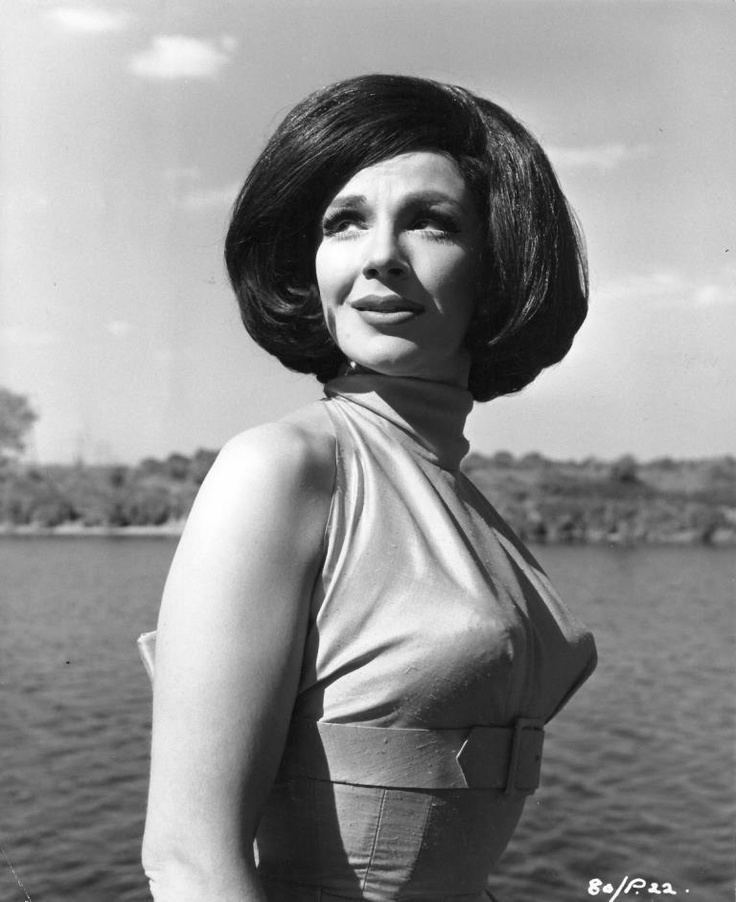 Fenella fielding rise public image ltd
Family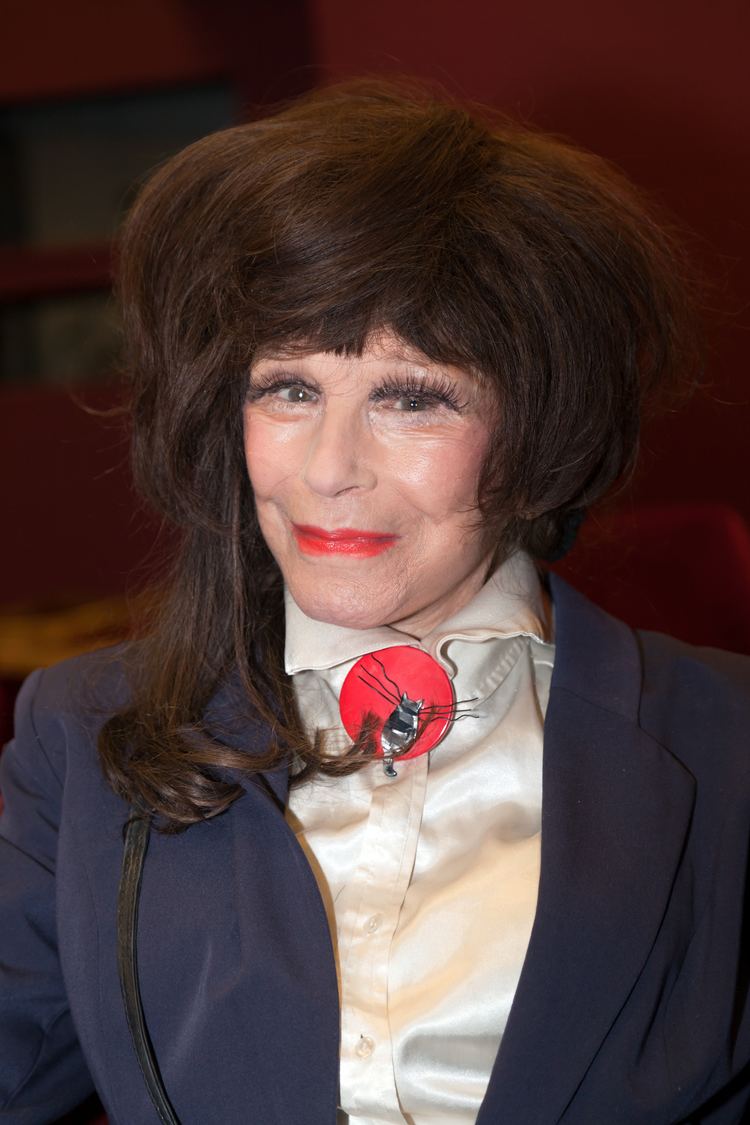 She was born in 1927 as Fenella M. Feldman in London, of Romanian/Russian Jewish descent, the daughter of Tilly (née Katz; 1902–1977) and Philip Feldman. She is the younger sister of Basil Feldman, Baron Feldman. She grew up in Lower Clapton and later Edgware where she attended North London Collegiate School. Her father at one time managed a cinema in Silvertown, east London. Fielding has stated that, despite reports that she is related to the late comic Marty Feldman, this is not the case ("although I knew him very well").
Career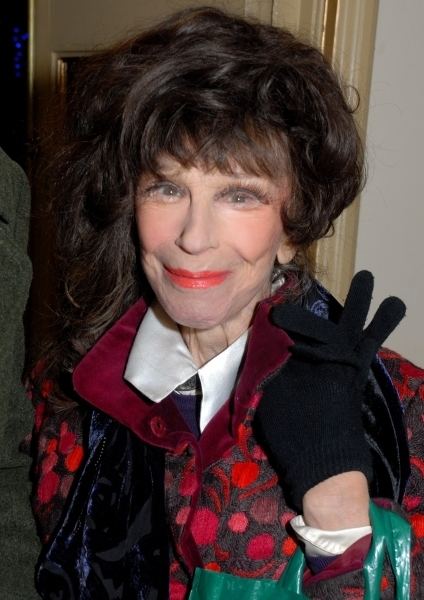 Fielding began her acting career in 1954, concentrating on stage theatrical productions. She was given her first break by the actor Ron Moody, who had met her in an amateur production at the London School of Economics. Her performance in Sandy Wilson's musical version of Valmouth made her a star in the late 1950s. By 1959 she was appearing with Kenneth Williams in the comedy revue Pieces of Eight, written by Harold Pinter and Peter Cook. Fielding also guested in the Hancock's Half Hour episode "The Poetry Society" in December 1959.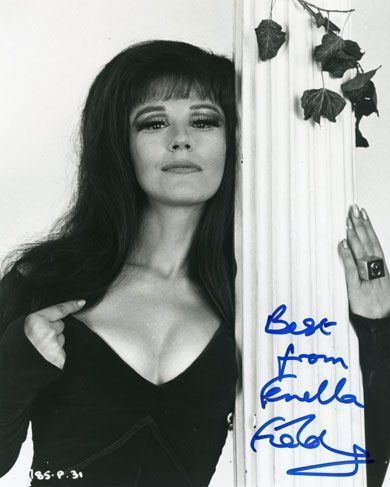 She had occasional guest appearances in television programmes such as The Avengers (after being passed over as Patrick Macnee's regular partner in favour of Honor Blackman) and in Danger Man. She appeared in two of the Carry On films, most famously as the vampirish Valeria in Carry On Screaming! (1966), and three of the Doctor films (including Doctor in Clover). She interspersed these with performances in plays by Ibsen, Shakespeare and Henry James, reputedly keeping an edition of Plato's writings by her bed. Other theatre credits around this time included Sheridan and Chekhov.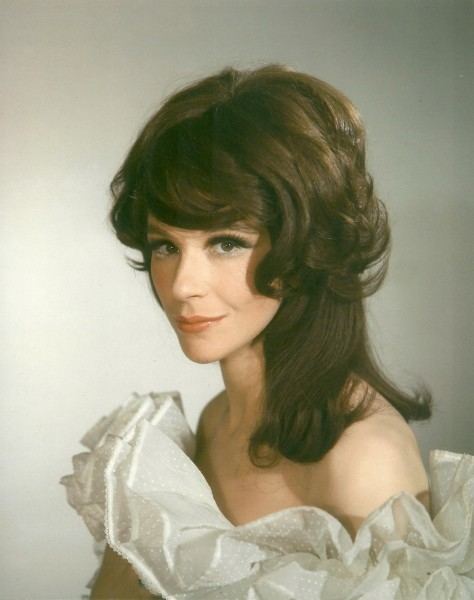 Fielding was the uncredited Village announcer in The Prisoner (1967–68), and co-starred with Tom Poston and Robert Morley in the remake of The Old Dark House (1963). In Dougal and the Blue Cat, based on The Magic Roundabout, she voiced the character of the Blue Voice—referred to as "Madam" by both Buxton (the blue cat of the title) and Dougal at various stages throughout the film. In the late 1960s, she was approached by Federico Fellini to work on one of his films, but turned it down because she was already booked to perform on stage at the Chichester Festival Theatre.
She was a guest on The Morecambe and Wise Show on four occasions between 1969 and 1972. In the theatre, she was in, among other things, Alan Ayckbourn's Absurd Person Singular at the Criterion Theatre, London, directed by Sam Walters, in 1974, and Fallen Angels at Watford, directed by Kim Grant.
In 1999, Fielding starred in Rik Mayall and Adrian Edmondson's film Guest House Paradiso. She toured in a production of Lady Windermere's Fan the same year.
Fielding appeared from 14 to 19 February 2011 at the Jermyn Street Theatre, London in an English Chamber Theatre presentation of Jane McCulloch's Dearest Nancy, Darling Evelyn, the dramatised letters of Nancy Mitford and Evelyn Waugh. Fielding worked with writer-performer Graham Roos performing the role of Sandalphon in Roos' verse cabaret Apocalypse Calypso at King's Place.
She is a patron of the theatre charity The Music Hall Guild of Great Britain and America. In 2011 she also appeared in the third series of the CBBC children's sitcom The Legend of Dick and Dom, in an episode called "Land of the Luvvies", where she played Lotte Lawoo, the head of the Luvvies.
Fielding wrote the foreword to Carry On Actors (The Complete Who's Who of the Carry On Film Series) by Andrew Ross in 2011. In 2012, Fielding returned to television as Alex Henley's grandmother Miriam, in the sixth series of the Channel 4 teen drama Skins. In November 2012, Fielding narrated Channel 4's Kookyville.
Voice work
She voiced 'MOOD', the quirky supercomputer in the video game Martian Gothic in a script written by science fiction author Stephen Marley. Since 2000 she has been recording with Savoy, a book publishing and recording company. Her work with them includes readings of Colette, J.G. Ballard's Crash and T. S. Eliot's Four Quartets. She made an album of cover songs including Robbie Williams's "Angels", Kylie Minogue's "Can't Get You Out Of My Head", New Order's "Blue Monday" and the White Stripes' "Passive Manipulation". In 2006, she toured Ireland in The Vagina Monologues. She provided the voice to two tracks on the Graham Roos album Quest.
In contemporary culture
Fielding is the subject of a contemporary public artwork by artist Martin Firrell. Metafenella (2014) is an interactive video portrait offering advice for living well inspired by the life and work of Fielding. As the word 'meta' implies, Metafenella provides a platform for Fielding to reflect on the cultural meaning and significance of herself and the roles she has played. Metafenella examines some of Fielding's best known roles in popular culture looking for 'deeper' or more 'serious' meaning than is customarily associated with mass culture. The project explores the existential truths that can be inferred from her performances in works like Carry On Screaming!, The Morecambe and Wise Show, and The Prisoner.
The artwork takes a broad view of Fielding's comedic career placing works like Sandy Wilson's musical Valmouth in context with theatrical anecdotes, childhood memories, reflections on the rise of feminism, and the potential meaning and significance of less well known roles like Yvette in the British World War II spy thriller Foxhole in Cairo.
Metafenella captures Fielding's views on the meaning and role of criticism, the end of censorship on the English stage, and provides valuable insights into human nature derived from characters including vamps and vampires, desperate housewives, ballerinas and thrill-seeking aristocrats. Accordingly, Fielding is quoted as saying: "That's as deep as I can go - that would be to plunge into the depths of these characters who are paper thin."
Critical reception
A 2007 article in The Independent remarked that it was "one of the mysteries of British life that Fenella Fielding, whose wit and distinctive stage presence captivated figures such as Kenneth Tynan, Noël Coward and Federico Fellini, should have drifted into obscurity rather than being celebrated", and the same article quotes The Times as saying that Fielding's performance as Hedda Gabler was "one of the experiences of a lifetime".
Year of birth
Most sources formerly cited 1934 as her year of birth, but findmypast.co.uk shows that the birth of Fenella M. Feldman was registered in the first quarter of 1928 and that the actress was in fact born in 1927.
Name: FELDMAN, Fenella M
Registration District: Stepney
County: London
Year of Registration: 1928
Quarter of Registration: Jan-Feb-Mar
Mother's Maiden Name: Katz
Volume No: 1C
Page No: 210

Selected filmography
Sapphire (1959)
Follow a Star (1959)
Foxhole in Cairo (1960)
Doctor in Love (1960)
No Love for Johnnie (1961)
Carry On Regardless (1961)
In the Doghouse (1962)
Doctor in Distress (1963)
The Old Dark House (1963)
Carry On Screaming! (1966)
Drop Dead Darling (1966)
Doctor in Clover (1966)
Lock Up Your Daughters (1969)
The Zany Adventures of Robin Hood (1984)
Guest House Paradiso (1999)
The All Together (2007)
References
Fenella Fielding Wikipedia
(Text) CC BY-SA