Femke Van den Driessche (born 27 August 1996) is a Belgian former cyclo-cross cyclist, mountainbiker and road racing cyclist.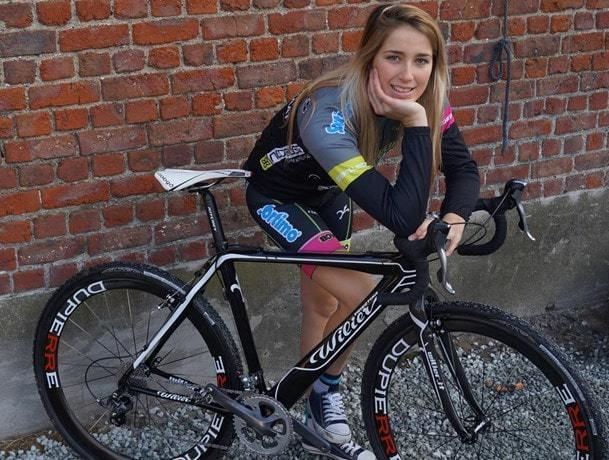 As a junior, she became national cyclo-cross champion in 2011 and mountain bike champion in 2013. In 2015, Van den Driessche won the European Cyclo-cross Championships in the women's under-23 category, and in 2016 she became Belgian champion in the same category, but both titles were stripped later.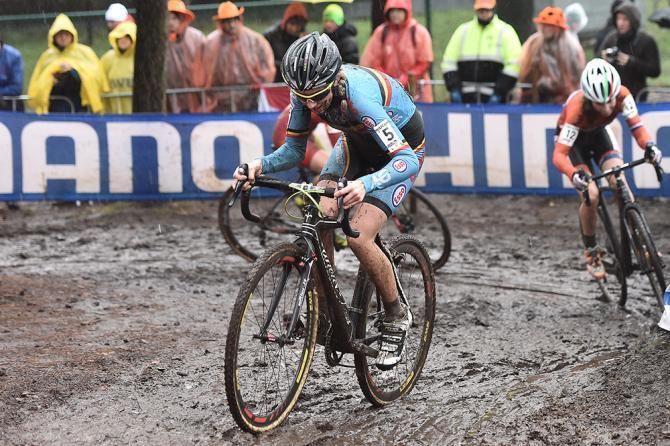 She became the first cyclist to officially be charged with mechanical doping, which arose from an incident that occurred at the 2016 UCI Cyclo-cross World Championships. On April 26, 2016, she was retroactively banned from the sport for six years from October 11, 2015, through October 10, 2021, and all her results since that time shall be disqualified.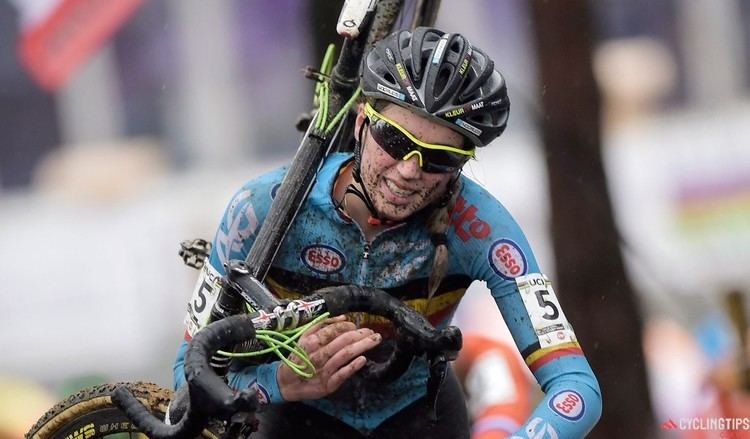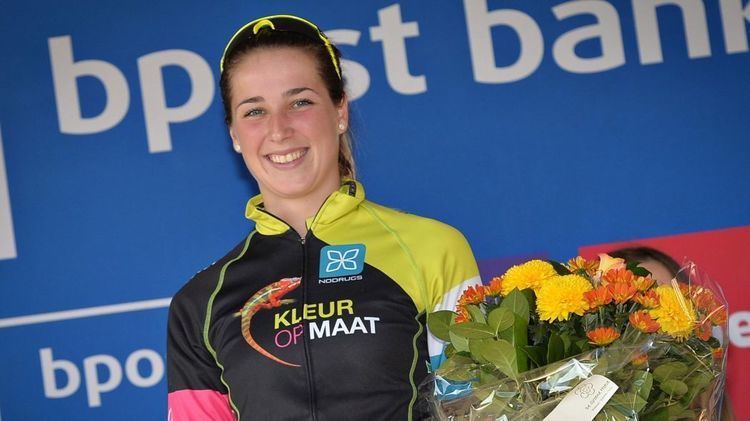 As a junior, she became national cyclo-cross champion in 2011 and junior national mountain bike champion in 2013. At the junior cyclocross championships she won the silver medal in 2013, winning in 2014 the silver medal at the junior national mountain bike championships. She was also active as a road cyclist and won the provincial time trial championships in the novices category in 2012 after finishing second in the same race the year before.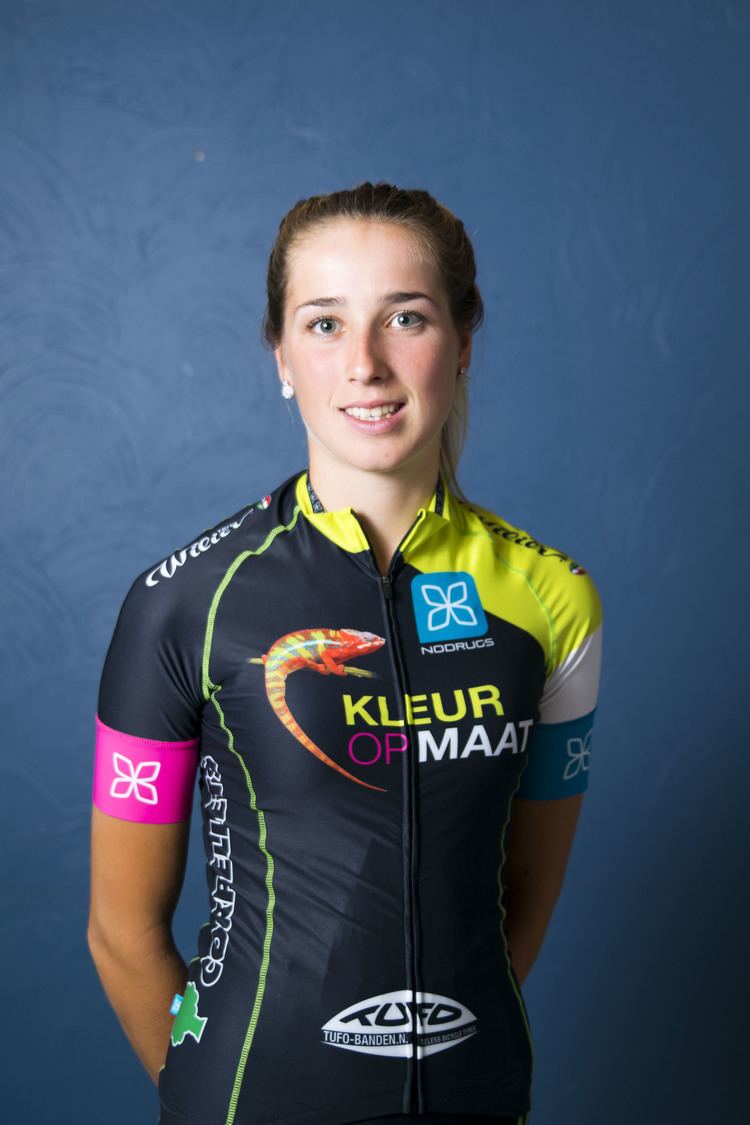 In the Middelkerke cyclocross race in February 2015 she finished third behind Sanne Cant and the British rider Helen Wyman.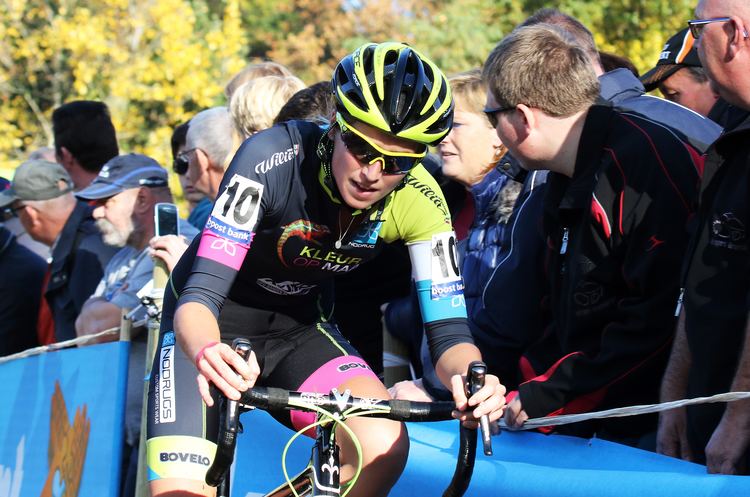 Van den Driessche competed between May and July 2015 on the road in international races in Belgium and the Netherlands. She competed in the national road race championships, BeNe Ladies Tour, Diamond Tour and Gooik-Geraardsbergen-Gooik.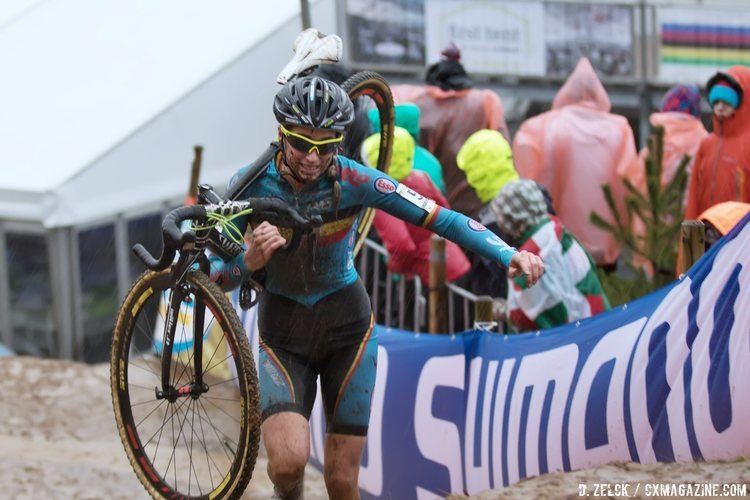 In the 2015-16 cyclosross season Van den Driessche was beaten at the Koppenberg race by Jolien Verschueren in November 2015. Later that month she won her biggest race in her career, the European Cyclo-cross Championships in the women's under-23 category. In January 2016 she became Belgian cyclocross champion in the same category.
Van den Driessche started as one of the favorites during the women's under-23 race at the 2016 World Championships, but failed to finish. Her race was interrupted as she had mechanical problems and electrical cables were observed hanging from her bike during a pit stop equipment check.
During the race, the UCI checked the bicycles of Van den Driessche and found a motor in a bicycle that was in her pit. Almost six years since the first allegations of "mechanical doping" in cycling, this was the first time in cycling history that evidence of technological fraud had been found. The UCI had been testing a new detection system. The offence carries a minimum six-month suspension and a fine of between SFr20,000 and 200,000. Van den Driessche denies she intended to cheat, and maintains that the bicycle was owned by a friend and was taken to the post in error. In the days following the incident, the friend who was claimed by Van den Driessche, Nico Van Muylder, said to Het Nieuwsblad that the bike was his. However, UCI technical regulation 12.1.013, bars the presence of motors on the bike, regardless of intent or whether the bike was actually used, going to be used or even belonged to anyone on the team. Riders are responsible under strict liability.
In a clip that was later analyzed from the Koppenbergcross cyclo-cross race in November 2015 some moments look amiss. At one point she pulls away from the break on a cobble climb; apparently with little effort and still sitting on the saddle while others look laboured. At another point where she misses a couple of pedal strokes as she fiddles with her gears, it doesn't seem to take too much from her momentum despite being on an incline at the time.
On January 31, 2016, Brian Cookson of the UCI held a press conference. He said "It is no secret that a motor was found." He used three different phrases to characterize use of the motor as "technological doping,' 'mechanical doping' and "technological fraud." 'Legal' proceedings would be commenced, which could result in sanctions of the rider, team or staff. Possible penalties for the rider can be fines up to SFr200,000, and a lifetime ban from the sport. the team could be fined up to SFr1 million. The matter will be heard by an independent Disciplinary Commission that is charged to hear evidence from "all relevant parties" and render its decision on whether a rule violation is proved and the amount of sanctions, if any, for breaches of the UCI Regulations.
The degree of her culpability — given her age, experience, and the responsibility of her team — is an issue. Size of any sanction is controversial, as some riders are deeply affronted by the alleged infraction. Claims have been made that she would receive the minimum sanction, as the weight of full sanctions might be unjust. That matter was referred to Philippe Muyters, the Flemish Minister for Sport. Etixx team manager Patrick Lefevere thought a "lifetime suspension for the cheat" was appropriate.
"I never thought that such schemes were possible. It's a scandal that Femke's entourage have deceived the Belgian federation," he said. Her sponsors expressed outrage at her breach of trust, and said that they would start their own legal actions. "We thought that we had in Femke a great talent in the making but it seems that she fooled everyone." One cyclocross veteran, Sven Nys expressed shock and disappointment. Managing director Andrea Gastaldello, said he was "stunned" by the news that Van den Driessche competed with a concealed motor in her Wilier Triestina bike, "Our company will take legal action against the athlete and against any (person) responsible for this very serious matter to safeguard the reputation and image of the company," he said.
On March 14, 2016 Van den Driessche announced she will not be defending herself in front of the disciplinary committee on March 15. She cited the heavy suspension demanded by the prosecution and the prohibitive cost of such a procedure in Switzerland. She said she was being denied the chance of getting a fair trial, as she had already been tried and convicted in the court of public opinion. Van den Driessche also announced her immediate retirement from cycling.
On April 26, 2016 it was announced by the UCI that Driessche had been banned for six years and would forfeit all results since October 10, 2015.