Occupation

Actress


Name

Felisha Cooper







Role

Actress




Nationality

American





Parent(s) Kimberly Gibson (mother) Gene Cooper (father)


Relatives

Bobby Cooper (brother) Paris Cooper (sister)




Website

www.felishacooper.webs.com




Movies

All Cheerleaders Die, Whitney


Height

5' 8" Feet (1.73 m)




Similar

Reign Edwards, Kari Wuhrer, Adam Huss, Amanda Grace Cooper


Born

September 8, 1992 (Age 28), Fayetteville, North Carolina, USA
Felisha cooper attends the daytime emmy nominees pre reception
Felisha Cooper ( born September 8, 1992) is an American actress from the U.S. state of North Carolina. She is best known for the role of Sasha Thompson on The Bold and the Beautiful and her recurring role as ( Maya Gibson in the TNT series )The Last Ship, produced by Michael Bay.
Contents
Reign edwards felisha cooper at the cbs
Family Details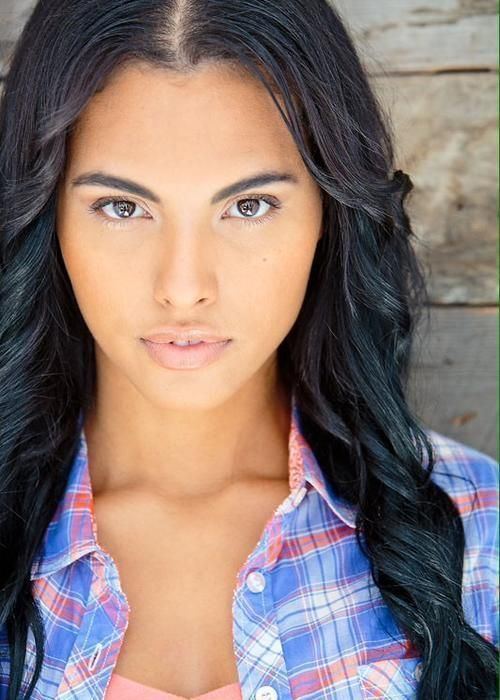 Cooper was born on September 8, 1992 in Fayetteville, North Carolina to Kimberly Gibson (née Johnson), a culinary teacher and the late Gene Cooper, a drill sergeant for the United States Army. She has two siblings, an older sister, Paris and a younger brother, Bobby. As of now, she is27 years old, single, and is not dating anyone.

Ethnicity & Nationality
Felisha Cooper is somewhat racially ambiguous, and so, it is rather difficult to tell if she's White, Black, Native American, or Latina. Maybe it is her choice to remain racially ambiguous so that she can do a wide range of roles in the silver screen. As for her nationality, she is an American.

Career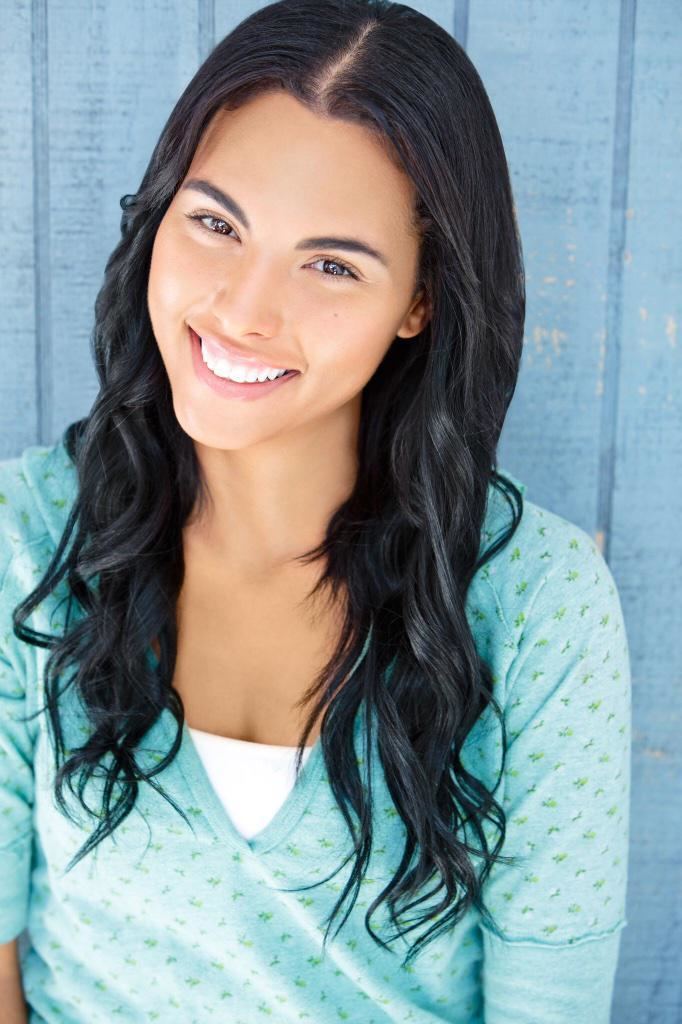 With her first known television appearance being as a contestant on Celebrity Name Game, Cooper was discovered by manager Elain Lively just three weeks after moving to Los Angeles, California. She landed her first film role playing head cheerleader Alexis "Lexi" Andersen in the horror-comedy film All Cheerleaders Die. She also had a prominent role on Criminal Minds as Laurie Patterson in the show's ninth season, episode 11, "Bully". Viaplay has produced a tv show Swedish Dicks with Peter Stormare and with Cooper in a bi-role.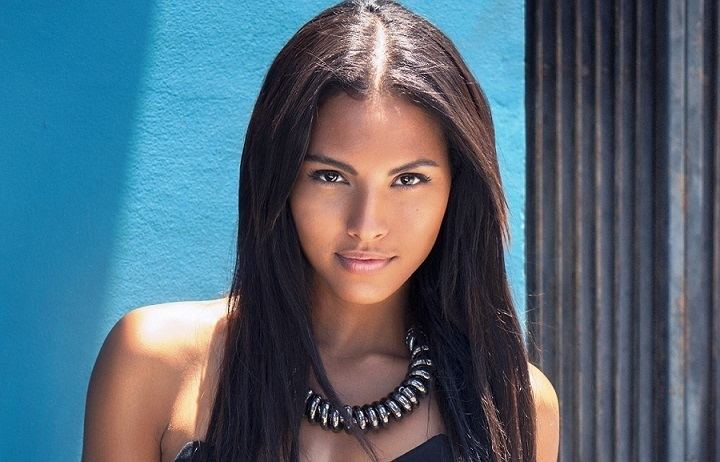 Movies & Tv shows
King Knight (post-production) (2020)
Kate
Keys to the City (completed) (2020)
Avery Long
Plus One (2019)
Kara
A Honeymoon to Die For (TV Movie) (2018)
Cameron
Sarah
The Bold and the Beautiful (TV Series short) (2015-2017)
Sasha Thompson
Skylar
Lavalantula (TV Movie) (2015)
Britney
The Underdog (Short film) (2015)
Joanna
Lexi St. Costa
Double Daddy (2015)
Mya
Whitney Houston: A Tragic Love (TV Movie) (2015)
Felicia
Maya Gibson
Laurie Patterson
Alexis Grace Andersen
The Hustle (TV Series) (2013)
Michelle
Big Time Rush (TV Series) (2012)
Big Time Surprise (2012)
The Fray: Heartbeat (Short film) (2011)
Featured as extra
Character & Roles
The Bold and the Beautiful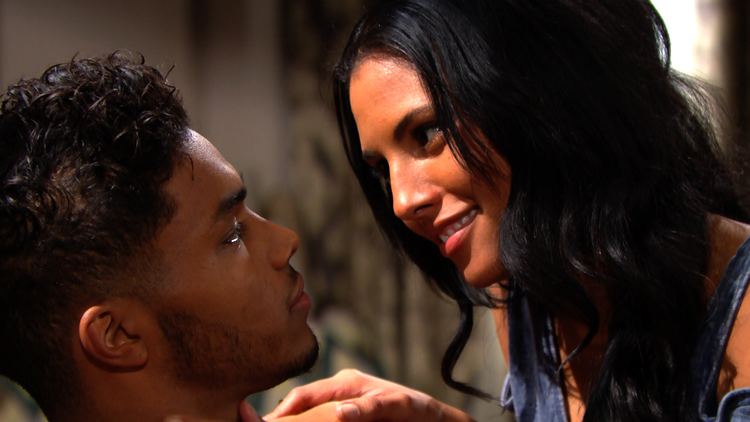 The American television serial, "The Bold and the Beautiful, "was created by Lee Phillip Bell & William J. Bell. It was first aired on CBS network on March 23, 1987. The soap was set in Los Angeles, and revolves around the Forrester family and Forrester Creations which was their fashion house business. B&B looked into the lifestyle of wealthy families and how scandals, love affairs, and betrayals affect the members of the family and their interpersonal relationships.
The character played by Felisha Cooper is called Sasha Thompson, and her first appearance in B&B was on December 14, 2015. From January 2017, Cooper was given recurring status with the series.Sasha arrives in LA to reunite with the Avant family. Julius Avant seems bothered by her unexpected visit while his wife Vivienne Avant is happy to see her. When Vivienne leaves home for a job interview, Julius and Sasha find themselves engaging in an agitated conversation. Sasha insists she will stay in town even though Julius tells her to go back to Chicago countless times.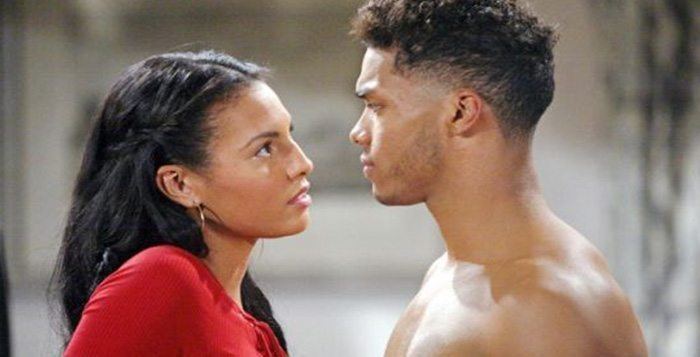 That is when Sasha meets her childhood friend, Nicole Avant. Nicole decides to introduce Sasha to her boyfriend, Zende Forrester. Nicole also tells Sasha that she is carrying and is serving as a surrogate for Rick Forrester and Maya Avant. When Sasha meets Zende, she becomes attracted to him without knowing Nicole is dating him.
Julius, who was not happy with Sasha's presence in the family, continues to show hatred towards her and tells her to go back home. However, Sasha is not ready to listen to him, and she reveals that she and Julius share a secret that nobody else in the family knows. During another argument with Julius on another day, Sasha shockingly reveals to Julius that she is his daughter.
After Zende leaves Nicole, Sasha gets involved with him. When Nicole confronts Sasha about her relationship with Zende, Sasha reveals to Nicole that they are half-sisters. Hearing this, Nicole decides to accept Sasha into the family. However, Julius and Vivienne broke up for a while when Vivienne realizes her husband had a baby in an affair.
Once Nicole delivers Lizzy, Rick and Maya's daughter, Zende decides to patch up his relationship with her. When Sasha comes to know about Zende's decision, she panics and lies to Zende that she is pregnant. However, Sasha confesses her lie later, and Zende dumps her. After much soul-searching and a family meeting, Vivienne and Nicole decide to forgive Sasha and Julius for their lies.
Sasha starts to date Thomas now, while working for Forrester Creations, who defends her from Julius' verbal attack several times. However, Nicole felt that Thomas still had feelings for Caroline Spencer, who is the mother of his son. When Caroline returns to town with Thomas' son, Sasha ends the relationship with Thomas, as she doesn't want to come between him and his child.
Maya and Rick now want Nicole to surrogate for them again. Zende becomes upset hearing this, and he took Sasha on a surprise trip to Hawaii. Zende got drunk, and they both kiss and then made love during the journey. However, Nicole, who has now changed her mind, catches them red-handedly. Sasha apologizes but defended Zende as Nicole was refusing Zende's marriage proposals repeatedly. However, when Sasha asked Zende what he wants, he told he still loves Nicole.
Months later, when Sasha learns Nicole has agreed to marry Zende finally, Sasha asks Nicole for forgiveness. Nicole forgives her. Sasha attends their wedding and watches them exchange vows and gives them her blessing. Sasha then leaves the couple and goes to Paris as she got promoted in her job.
All Cheerleaders Die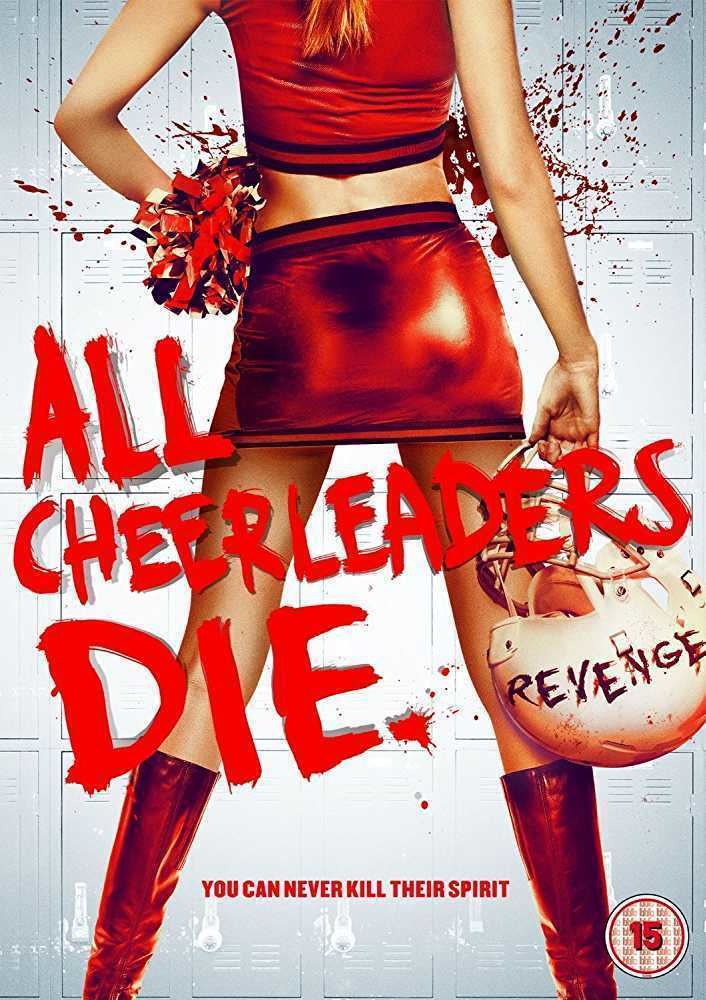 All Cheerleaders Die
is an American
horror comedy
movie released in 2013 written and directed by
Chris Sivertson
and
Lucky McKee
. The
film
is a remake of another movie with the same name that was released in 2001, which tells the story of a cheerleader who fights against supernatural powers.
In this film, Felisha Cooper's character name was Alexis, who is a
childhood
friend of Maddy Killian. The film starts with Mäddy recording footage of Alexis as she was practicing for cheerleading before the school was closing for summer vacation. Maddy was telling her that
cheerleading
can be dangerous, and it is very important to remain fit as cheerleading can cause deadly
injuries
. Unfortunately, her words become true when Alexis' teammates fail to catch her in time while she was thrown into the air during a cheerleading session. This accident resulted in Alexis'
death
.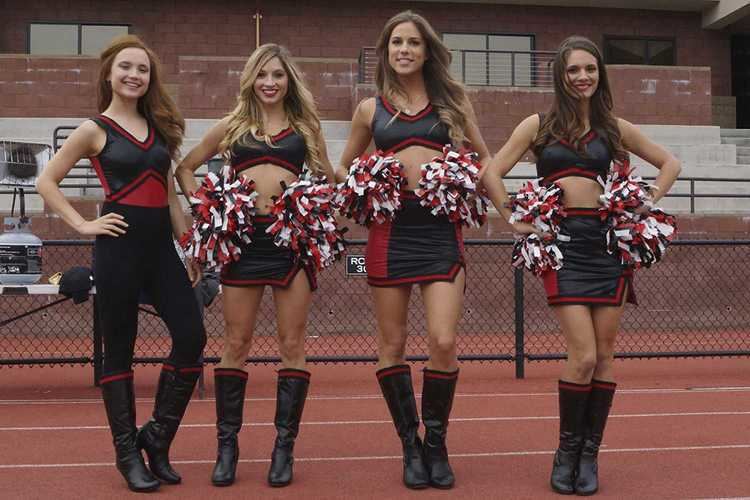 Once school resumes after summer vacation, Mäddy decides to pursue cheerleading and gets accepted to the team as she was very acrobatic. Mäddy notices that Tracy has begun dating Terry, a star
football player
whom Alexis was dating prior to her
death
. Maddy starts to mingle freely with the other cheerleaders, which irritate Mäddy's ex-girlfriend Leena who couldn't understand why Mäddy wants to spend time with the cheerleaders. As a matter of fact, Mäddy wished to take revenge on Terry, and that is why she joined the cheerleading squad.
Mäddy starts taking her revenge by approaching and convincing Tracy that during the summer, Terry had cheated on her, and she even manages to seduce Tracy at a group gathering of football players and cheerleaders. This hurts Leena and angers Terry, and begins a fight. He also bans dating between cheerleaders and football players in future. Terry punches Tracy in his fit of anger. Cheerleaders becomes frightened seeing this and they try to escape somehow from the rage of football players. But unfortunately an
accident
is caused by Terry and all the cheerleaders gets killed in it. Leena, who was watching everything from a distance, uses magic stones and Wicca magic to revive all the dead cheerleaders. None of the cheerleaders recollected precisely what happened last night. When they felt hungry, they attacked one of Leena's
neighbors
and drank his blood. Then, to the surprise of the football players, girls go to
school
, and picked the football players one by one and killed them.
When the girls find out the actual reason of Mäddy joining the cheerleading squad from her video diaries, they felt dejected. Nobody believed Maddy now, especially Tracy, who had begun to fall in love with Mäddy genuinely. The only person who will listen to Mäddy was Leena. Maddy tells her that Terry
raped
her while she was trying to film a memorial
video
for Alexis, and that's why she wanted revenge. The girls are in the meanwhile picked off one by one by Terry, who defeats them by cutting out their magic stones (which is inside the girls' bodies) and swallowing them.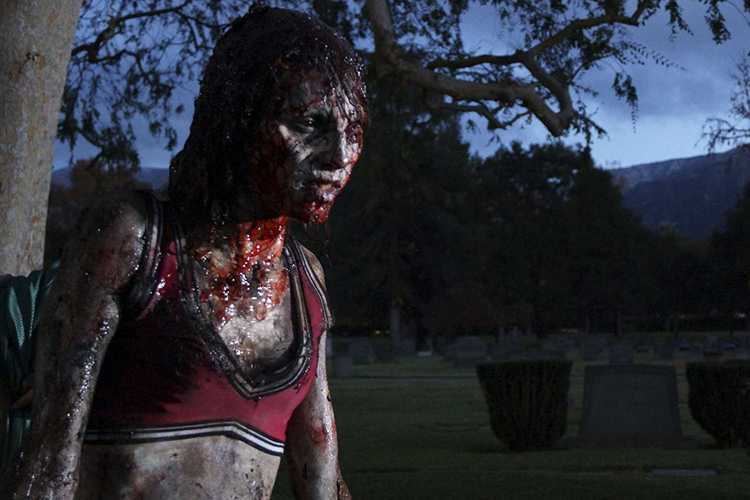 Terry then corners Leena and Maddy in a graveyard and forces Leena to teach him how to use her
magic
. But Mäddy attacks him, and Leena's magic forces the stones out of Terry's body, and he dies. Mäddy also
dies
, but Leena revives her. The two begin to kiss each other, and they see a bloody Alexis tearing away Terry's corpse screaming Leena's name. The
film
then stops abruptly, hinting that there will be a sequel to the
film
.
Role as Maya Gibson in The Last Ship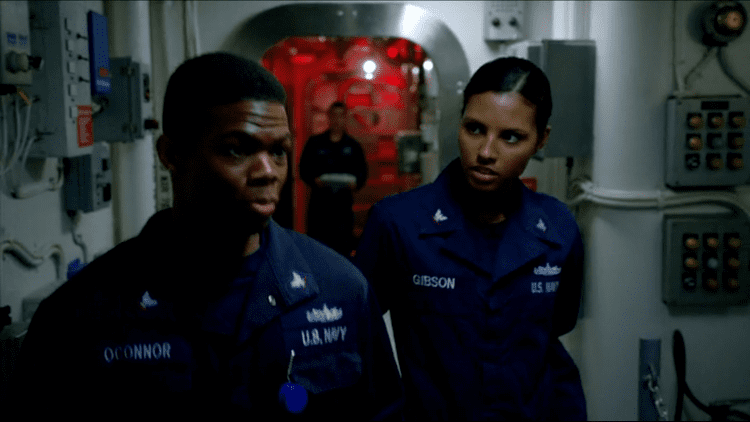 "The Last Ship"
is an American action-drama TV series, based on a novel by William Brinkley with the same name. The series was first aired on the TNT network on June 22, 2014. It had a total of five seasons and concluded on November 11, 2018.
Felisha Cooper appears in "The Last Ship" as Maya Gibson, who is a
US Navy
sailor aboard the ship "Nathan James" and the only casualty in the human trial conducted by Dr. Rachel Scott while testing a
vaccine
. Maya was the only child of her
parents
. Maya's father was a firefighter, and he got killed in the 9/11 attack while he was trying to save his
wife
. Both her parents got killed in that attack. Her
father
's work inspired her, and she decided to join the
US Navy
. She was also dating a man called Morris, whom she lovingly calls Micky. Most of her career was spent at sea, and at one point, she was delegated to work on the ship Nathan James.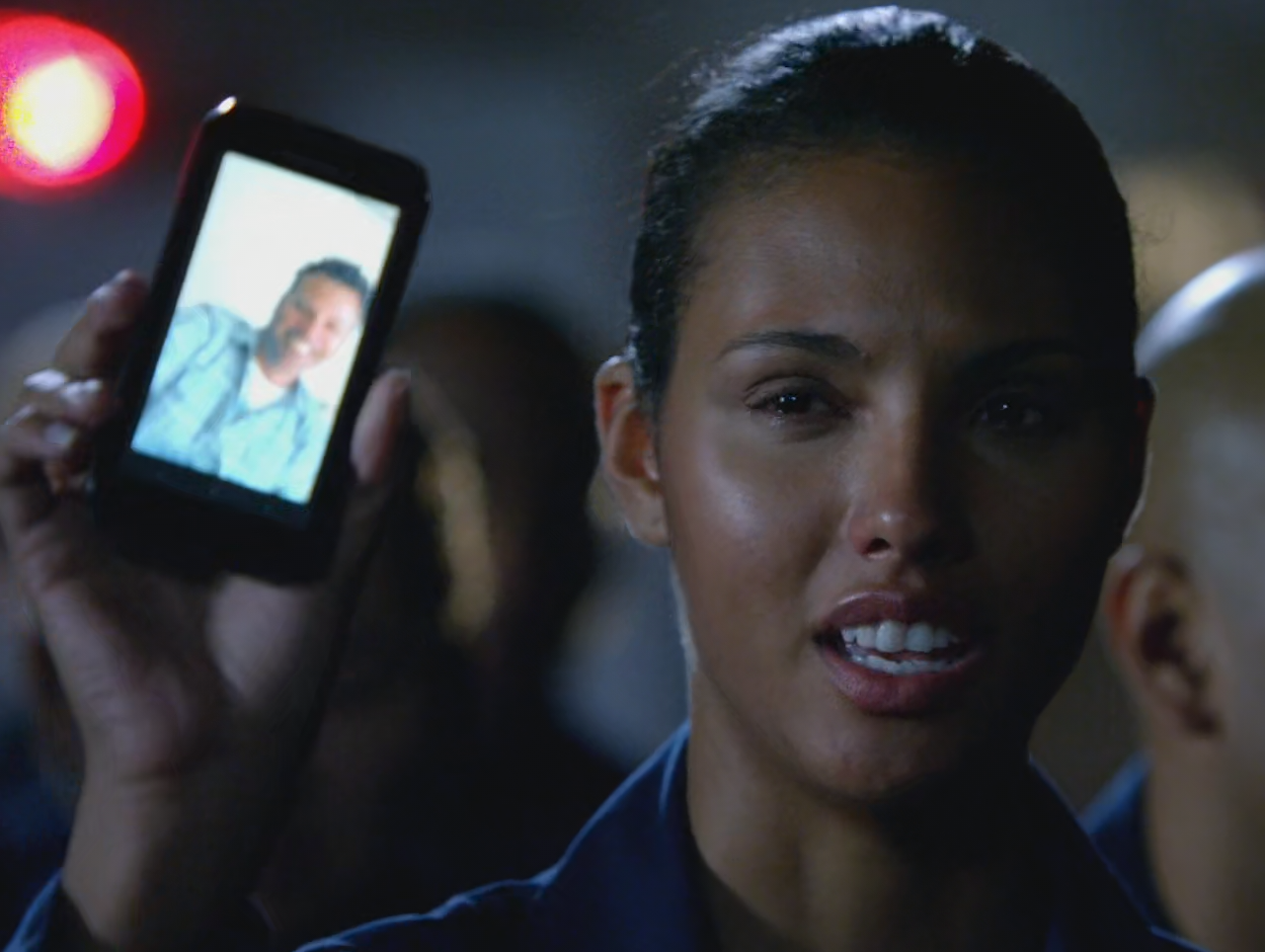 Maya volunteers herself to be Dr. Scott's human subject to test her
vaccine
, and after an
interview
, she gets selected in the final six. Dr.Scott spend almost an year developing this vaccine for a virus which has the potential to wipe out the whole world. Maya is given an
injection
of the prototype vaccine, and she listens as Dr. Scott explains the procedure. Now Maya is taken to a sealed-off area, and Dr.Scott injects her with the virus. The human subjects who were injected with the virus start experiencing unforeseen symptoms, and Maya told that she feels too tired even to lift her arms. The Scene ends when Maya slowly embraces
death
.
Role in Swedish Dicks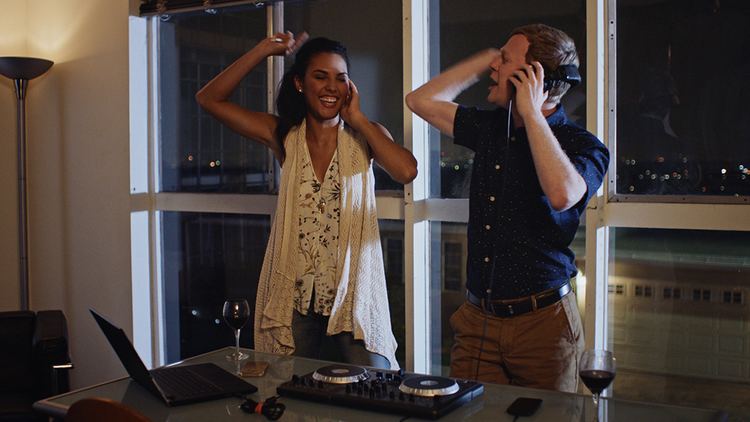 This American-Swedish comedy television web series is co-created by Glenn Lund, Peter Stormare, Andrew Lowery, and Peter Settman. The plot of the series revolves around two Swedish private investigators who are trying to work as a team and make a living out of their career. One of them is a former stuntman named Ingmar Andersson (Peter Stormare), and the other is a struggling DJ named Axel Kruse (Johan Glans).
Cooper plays the role of Sarah, the daughter of Ingmar. In this role, she gets plenty of chances to showcase her talent for comedy. Speaking about her character, Felisha Cooper said Sarah is a smart and fast-talking lawyer. She also added that her role in the web series was bold enough to kick asses and take names, and also believed she was pretty amazing and fabulous.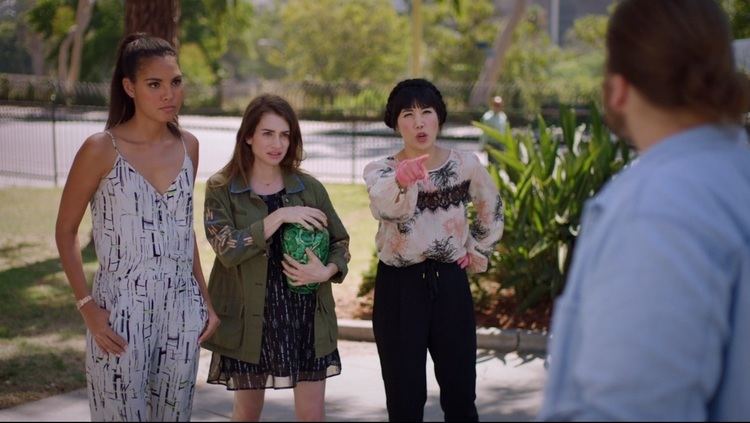 The role she plays in Swedish Dicks is pretty much opposite of what she played in The Bold and Beautiful. The only similarity they shared was that their dad wasn't with them when they grew up. In contrast to Sasha's relationship with her father, Julius, Sarah was the apple of her father's eye in Swedish Dicks . Also Sarah wanted to be more independent & Sasha was very needy in The Bold and Beautiful.
Double Daddy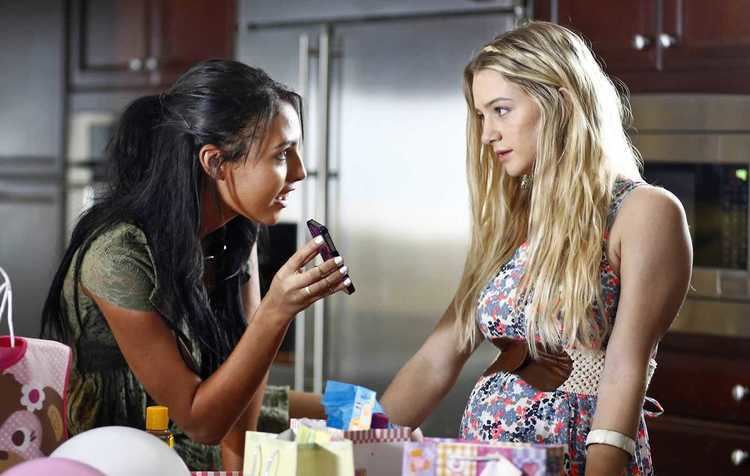 Double Daddy is a 2015 Lifetime movie directed by Lee Friedlander . The film tells the story of Amanda, a high school girl, whose life took a drastic turn when her boyfriend Connor impregnates both her and Heather, another student at their school. The relationship between the trio gets complicated when Heather decides she wants Connor all for herself now. Felisha Cooper plays a small role in this film, and her character's name is Mya.
Upcoming Movie Keys to the City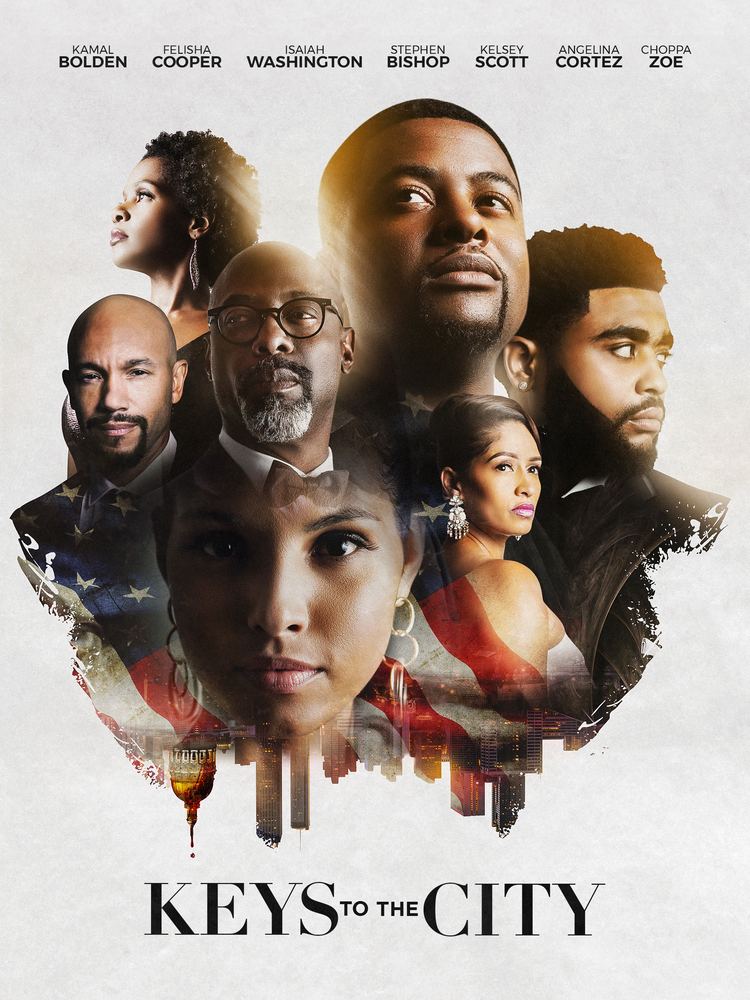 Keys to the City is an upcoming movie directed by Tangie B. Moore. The storyline tells about a widower, Russell Savage, who is running to become the Mayor of Atlanta. If elected, he will be the youngest Mayor of Atlanta. He is running against August King, who has raised Russell and his brother like his children since their childhood. In this film, Felisha Cooper plays the character of Avery Long, the beautiful lady who joins the election campaign. When Avery joins the campaign, Russell had to fight hard to sustain everything he has worked hard for so far, including his election campaign and his life.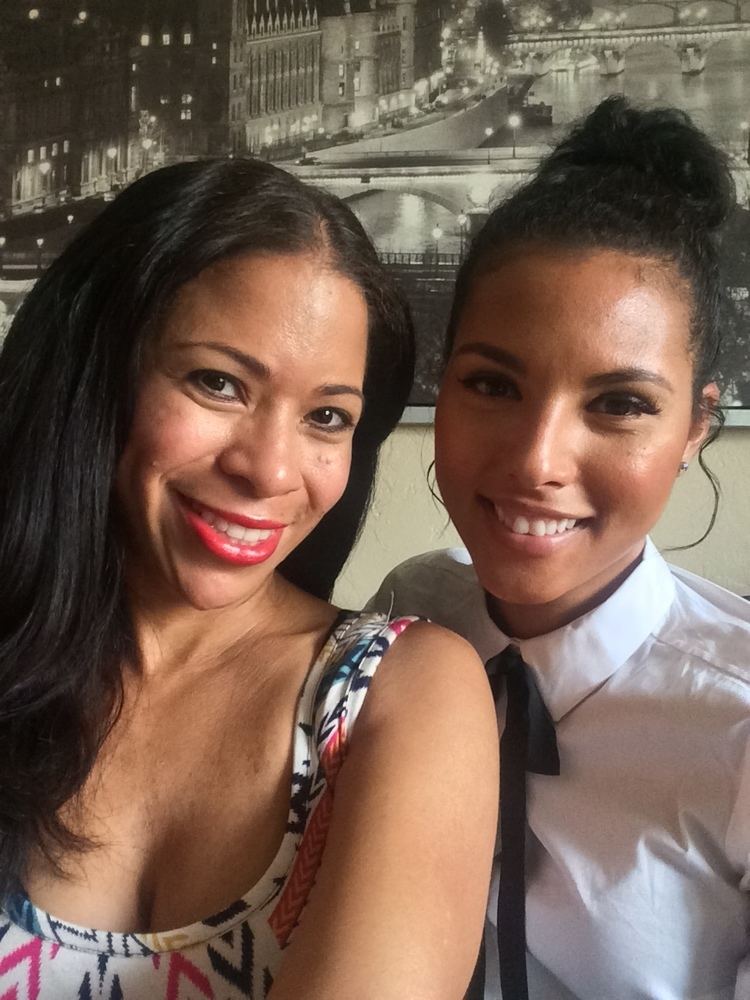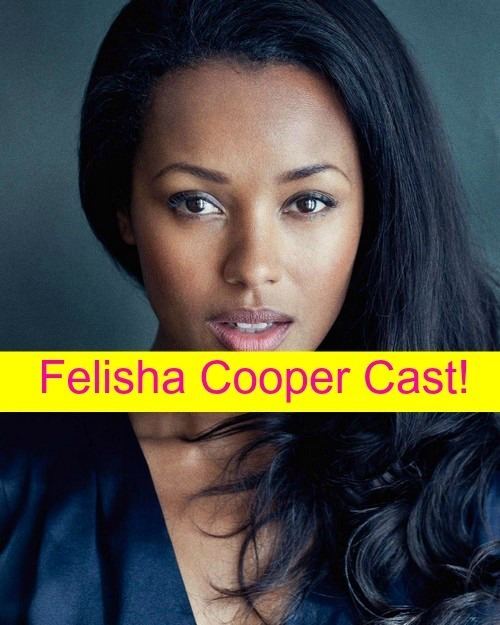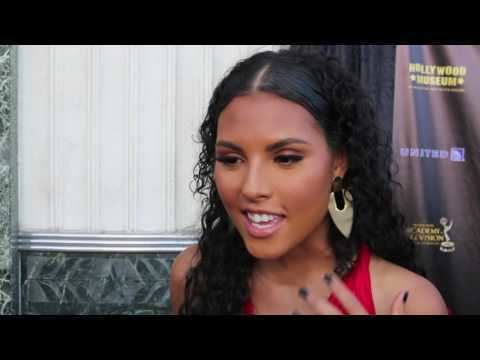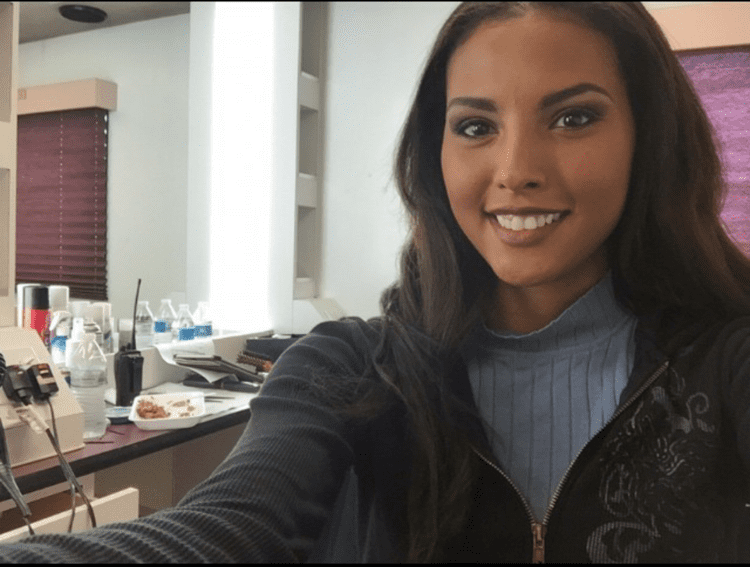 Net Worth
Felisha Cooper's net worth was approximately between $1 Million and $5 Million at the age of 26.
Where is Felisha Cooper Now ?
As of 2021 Felisha Cooper is at her home town and is still active in the film industry. She has got some upcoming movies next year, including Keys to the City and King Knight. The film Keys to the City is completed, whereas the post-production work is going on for the film King Knight.
References
Felisha Cooper Wikipedia
(Text) CC BY-SA