Preceded by

Jose Tomas y Piera




Spouse(s)

Josep Esgleas Jaume





Name

Federica Montseny




Role

Novelist






Succeeded by

Jesus Hernandez Tomas (Health) y Jaime Aiguade y Miro (Social Policy)




Born

12 February 1905 Madrid, Spain (

1905-02-12

)


Children

Vida Esgleas Montseny Germinal Esgleas Montseny Blanca Esgleas Montseny




Died

January 14, 1994, Toulouse, France




Parents

Juan Montseny Carret, Teresa Mane Miravet
Federica Montseny Mañé ([munˈsɛɲ]; 12 February 1905 – 14 January 1994) was a Spanish anarchist, intellectual and Minister of Health during the social revolution that occurred in Spain parallel to the Civil War. She is also known as a novelist and essayist. She is known for being the first woman to be a minister of a Western European country.
Contents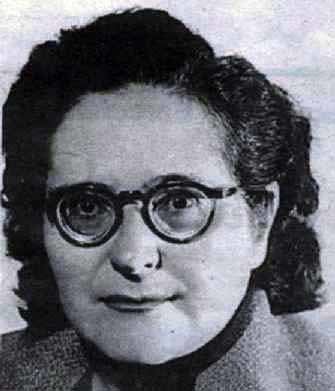 Definici n del anarquismo seg n federica montseny ene 1982
Early years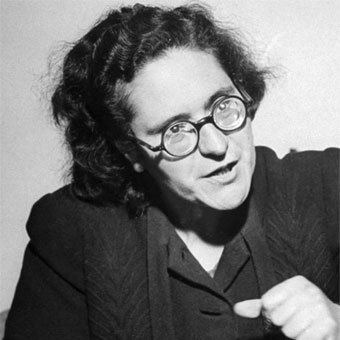 Federica Montseny Mañé was born on 12 February 1905 in Madrid, Spain. Montseny was, in her own words, the "daughter of a family of old anarchists"; her father was the anti-authoritarian writer and propagandist Juan Montseny Carret (alias Federico Urales); and her mother, Teresa Mañé Miravet (alias Soledad Gustavo), was herself an anarchist activist. Her parents were the co-editors of the anarchists journal, La Revista Blanca (1898–1905). In 1912 her parents returned to their native Catalonia and later they established a publishing company specialized in libertarian literature.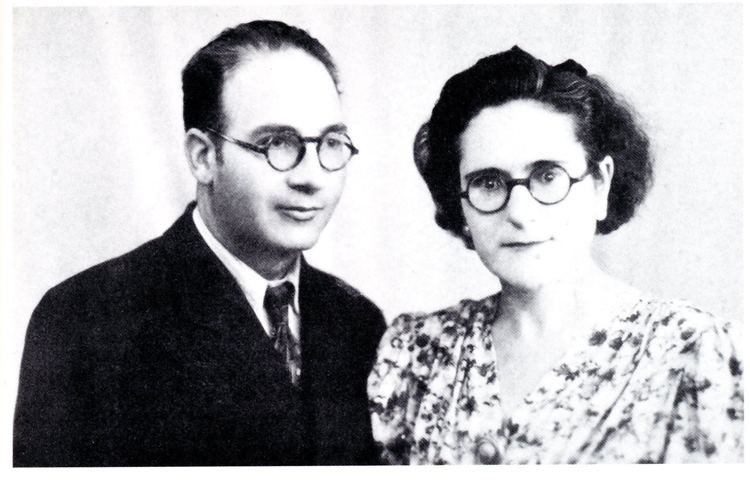 Montseny joined the anarchist labor union CNT (Confederación Nacional del Trabajo) and wrote for anarchist journals such as Solidaridad Obrera, Tierra y Libertad and Nueva Senda. In 1927 Montseny joined the Federación Anarquista Ibérica (FAI).
With Josep Esgleas Jaume (alias Germinal Esgleas), she had three children: Vida (1933), Germinal (1938) and Blanca (1942).
Spanish Civil War and Minister of Health
During the Spanish Civil War, Montseny supported the republican government. She rejected the violence in the republican held territory: "a lust for blood inconceivable in honest man before". In November 1936 Francisco Largo Caballero appointed Montseny as Minister of Health. In doing so, she became the first woman in Spanish history to be a cabinet minister. She was one of the first female ministers in Western Europe (but preceded by Danish Minister of Education, Nina Bang and Miina Sillanpää of Finland), and as minister she aimed to transform public health to meet the needs of the poor and working class. To that end, she supported decentralized, locally responsive and preventative health care programs that mobilized the entire working class for the war effort. She was influenced by the anarchist sex reform movement, which since the 1920s had focused on reproductive rights, and was minister in 1936 when Dr. Félix Martí Ibáñez, the anarchist director general of Health and Social Assistance of the Generalitat de Catalunya, issued the Eugenic Reform of Abortion, a decree effectively making abortion on demand legal in Catalonia.
Given her family's libertarian tradition, the decision to enter the Popular Front government was especially difficult. Although joining the government was a move encouraged by the anarcho-syndicalist Confederación Nacional del Trabajo (CNT), this collaboration with the government in order to present a united front to the Fascist threat posed by Francisco Franco's rebel armies, was widely questioned during and long after the war was over. Notably, she was involved in polemics with Emma Goldman, and the recipient of the harsh criticism in Camillo Berneri's open letter of 1937. For many anarchists, the topic of collaboration – with both Marxists and governments – is still a contentious one.
Exile
She moved to France in 1939 where she wrote many books, only a fraction of which were political. Although she returned to Spain in 1977, she died on 14 January 1994 in Toulouse, at 88.
References
Federica Montseny Wikipedia
(Text) CC BY-SA