6.8

/

10

Alchetron

6.8

Rate This




Prequel

Space Battleship Yamato


Country

Japan






Genre

Animation, Action, Adventure




Duration




Language

Japanese







Director

Leiji MatsumotoToshio Masuda




Release date

July 14, 1978




Writer

Toshio Masuda (screenplay), Keisuke Fujikawa (screenplay), Hideaki Yamamoto (screenplay), Yoshinobu Nishizaki (concept), Leiji Matsumoto (story), Toshio Masuda (story)


Directors

Leiji Matsumoto, Toshio Masuda




Sequel

Space Battleship Yamato: The New Voyage


Cast

Kei Tomiyama (Susumu Kodai),

Yôko Asagami

(Yuki Mori),

Gorō Naya

(Juzo Okita),

Shusei Nakamura

(Daisuke Shima), Kenichi Ogata (Analyzer),

Shinji Nomura

(Yoshikazu Aihara)


Similar movies

Harry Potter and the Order of the Phoenix

,

Harry Potter and the Deathly Hallows: Part 2

,

The Sorcerer's Apprentice

,

Conan the Barbarian

,

Slayers: The Motion Picture

,

Slayers Special: Mirror, Mirror




Tagline

The darkest chapter in the Yamato saga
Farewell to space battleship yamato 1978 by joe for 90to5
Farewell to Space Battleship Yamato (さらば宇宙戦艦ヤマト 愛の戦士たち, Saraba Uchū Senkan Yamato Ai no Senshitachi, literally "Farewell to Space Battleship Yamato: Warriors of Love"), also called Arrivederci Yamato, is the second film based on the classic anime series Space Battleship Yamato (known as Star Blazers in the United States). The same storyline was reused and expanded on later in the year on TV in Space Battleship Yamato II, albeit with a more upbeat ending.
Contents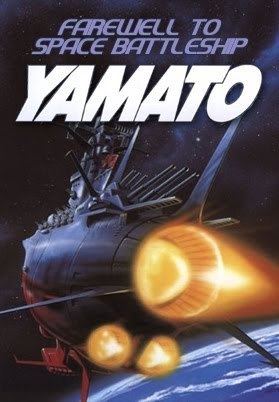 Plot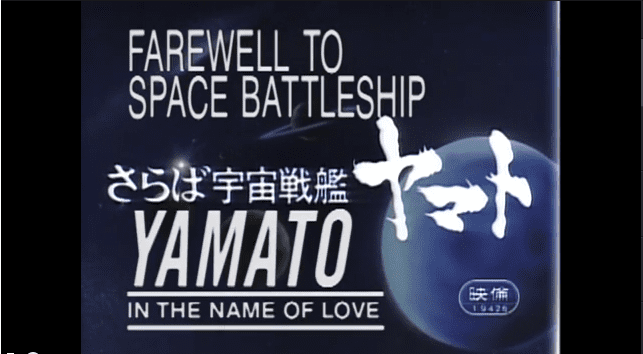 The Yamato and her crew face the onslaught of the Comet Empire, a civilization from the Andromeda Galaxy that seeks to conquer Earth, led by Zwordar the Great (Prince Zordar in the English dub). The Earth ship is aided by an antimatter woman, Teresa of Telezart (known as Trelaina in the English dub), while the Comet Empire has revived Earth's greatest enemy, the Gamilas' leader Desslar, who is eager for revenge. After an immense battle destroys the forces of both Earth and the Comet Empire, the Yamato destroys the White Comet's cover, revealing the Empire City that hid inside it. After a long battle, Susumu Kodai orders everyone else off the Yamato before ramming her into the Emperor's ship head-on, sacrificing his life and the ship to defeat Zwordar and save humanity.
Voice cast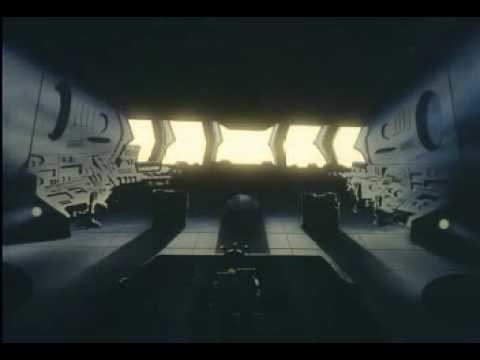 Kei Tomiyama as Susumu Kodai
Youko Asagami as Yuki Mori
Akira Kamiya as Saburou Katou
Akira Kimura as Captain Hijikata Ryu
Bin Shimada as Aide
Chikao Ohtsuka as Balzey
Eiji Shima as Pilot
Eken Mine as Politician A
Goro Naya as Juzo Okita
Shusei Nakamura as Daisuke Shima
Ichirô Murakoshi as Goenitz / Politician B
Ichirô Nagai as Hikozaemon Tokugawa / Sakezou Sado
Isao Sasaki as Hajime Saito
Kazue Komiya as Sabera
Kazuo Hayashi as Yasuo Nanbu
Kazuyuki Sogabe as Akira Yamamoto / Larzeler
Kenichi Ogata as Announcer
Kiyoshi Kobayashi as Zordar
Kouji Yada as Science Director / Taran
Kousei Tomita as Zavival
Mahito Tsujimura as Andromeda Captain / Staff Officer
Masato Ibu as Desler / Heikurou Todo
Michihiro Ikemizu as Underling
Miyuki Ueda as Teresa
Osamu Ichikawa as Miru
Osamu Saka as Gorrand Staff Official / President
Shinji Nomura as Yoshikazu Aihara
Taichirou Hirokawa as Narrator
Takeshi Aono as Shirou Sanada
Tetsuya Kaji as Earth Commander in Chief
Yoshito Yasuhara as Kenjirou Oota / Politician C
Production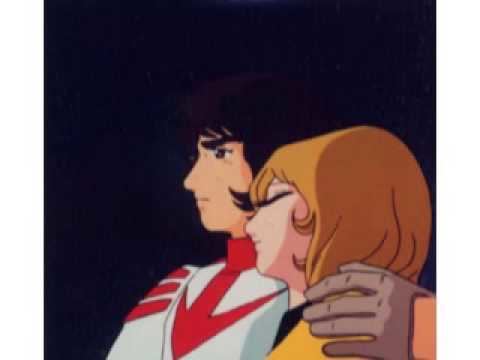 In 1977 the first film of the series, Space Battleship Yamato, outperformed Star Wars at the Japanese box office. This led to the production of Farewell to Space Battleship Yamato, which was released in 1978. It was originally intended to conclude the story, but a third film, Be Forever Yamato, was released two years later.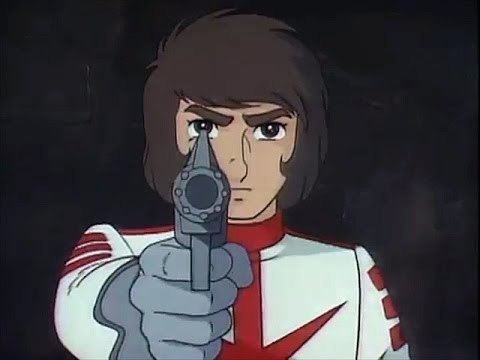 References
Farewell to Space Battleship Yamato Wikipedia
(Text) CC BY-SA
Farewell to Space Battleship Yamato IMDb
Farewell to Space Battleship Yamato themoviedb.org