Covid-19
Academic, writer




United Kingdom





Farah Mendlesohn




Writer





July 27, 1968 (age 47) Manchester, England (

1968-07-27

)


Cultural history, science fiction




Hugo Award for Best Related Work, BSFA Award for best non-fiction




World Fantasy Special Award—Professional




The Cambridge Compani, Rhetorics of Fantasy, A Short History of Fantasy, The Inter‑Galactic Playgrou, Diana Wynne Jones: Th
Farah Jane Mendlesohn (born 27 July 1968) is a British academic historian and writer on science fiction and fantasy literature, and an active science fiction fan.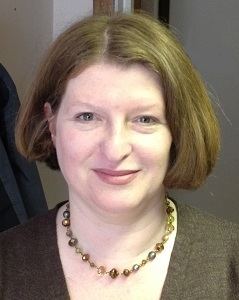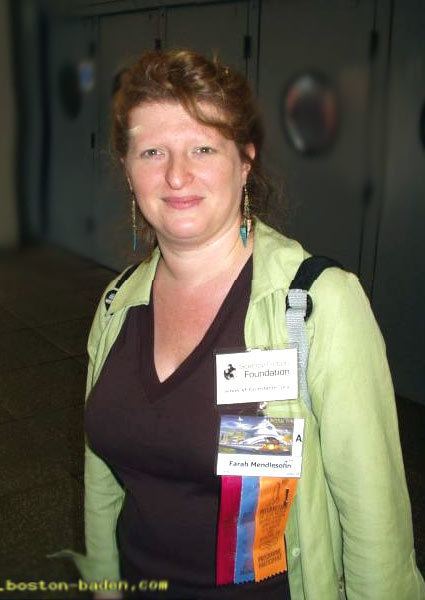 Mendlesohn was born in Manchester. She joined the University of Stafford in November 2016 as Prof & Assistant Dean, Law, Policing, Forensics & Sociology. She was previously employed as Professor and Head of Department in the Department of English, Communication, Film and Media at Anglia Ruskin University. Prior to that she was Reader in Science Fiction and Fantasy Literature in the Media Department at Middlesex University. She writes on the history of American religions and British and American science fiction and fantasy. She received her D. Phil. in History from the University of York in 1997. She was the editor of Foundation - The International Review of Science Fiction from 2002 to 2007. She used to be reviews editor of Quaker Studies.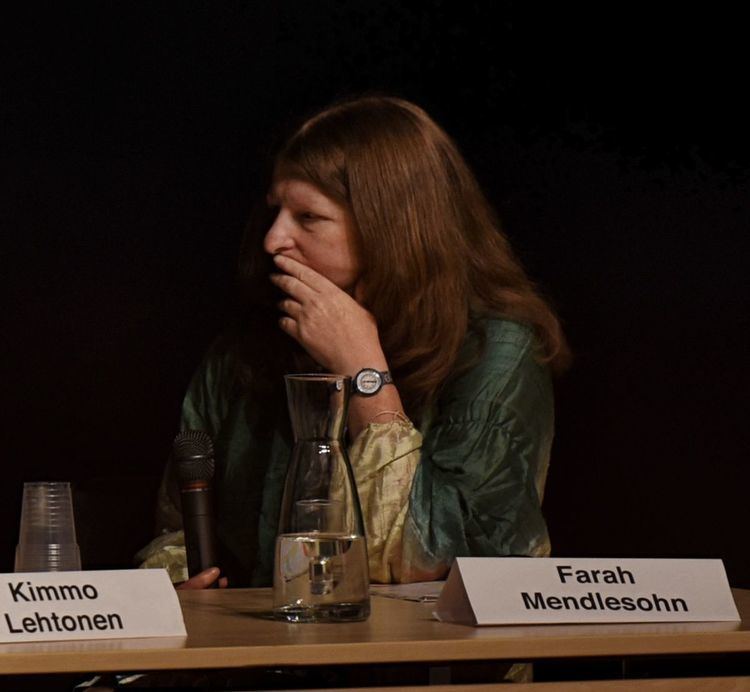 In 2005 she won the Hugo Award for Best Related Work for The Cambridge Companion to Science Fiction, which she edited with historian Edward James. James and Mendlesohn also edited The Cambridge Companion to Fantasy Literature, released in 2012, and wrote A Short History of Fantasy in 2009.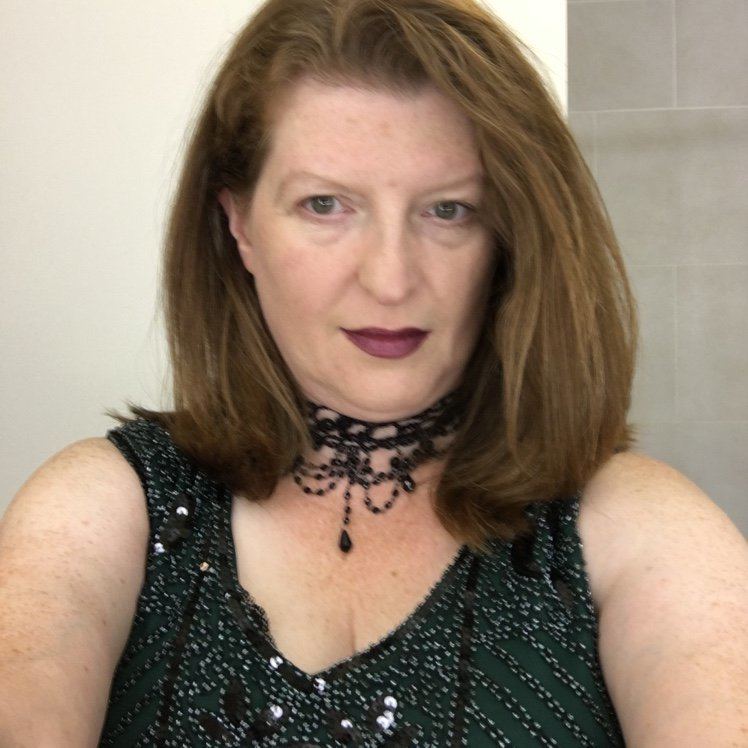 Her book Rhetorics of Fantasy won the BSFA award for best non-fiction book in 2009; the book was also nominated for Hugo and World Fantasy Awards.
In 2010 she was nominated twice for the Best Related Book Hugo, for The Inter-Galactic Playground: A Critical Study of Children's and Teens' Science Fiction, and for On Joanna Russ.
In 2017, she was nominated for a World Fantasy Special Award—Professional for Children's Fantasy Literature: An Introduction.
She is an active volunteer member of the administration for science fiction conventions. Among other events, she co-chaired ConCussion, the 2006 Eastercon, with Simon Bradshaw; and was director of program for Anticipation and the Montreal World Science Fiction Convention in 2009; She was on the convention committee of Loncon 3, the 72nd World Science Fiction Convention, until she resigned over the declaration that Jonathan Ross would be master of ceremonies for the presentation of the Hugo Awards; she remained division head for the convention's exhibits hall.
As author
Children's Fantasy Literature: An Introduction (London: Cambridge University Press, 2016) with Michael Levy
A Short History of Fantasy (London: Middlesex University Press, 2009) with Edward James
The Inter-galactic Playground: A Critical Study of Children's and Teens' Science Fiction (Critical Explorations in Science Fiction and Fantasy 14) (Jefferson, NC: McFarland, 2009). ISBN 9780786435036.
Rhetorics of Fantasy (Middletown, CT: Wesleyan University Press, 2008)
Diana Wynne Jones: Children's Literature and the Fantastic Tradition (Oxford: Routledge, 2005)
Quaker Relief Work in the Spanish Civil War (Lewiston, N.Y.: Edwin Mellen Press, 2002)
As editor
The Cambridge Companion to Fantasy Literature (Cambridge: Cambridge University Press, 2012) with Edward James
On Joanna Russ (Middletown, CT: Wesleyan University Press, 2009)
Glorifying Terrorism, Manufacturing Contempt: An Anthology of Original Science Fiction (London: Rackstraw Press, 2006)
Polder: A Festschrift For John Clute and Judith Clute (Baltimore: Old Earth Books, 2006)
The Cambridge Companion to Science Fiction (Cambridge: Cambridge University Press, 2003) with Edward James
The True Knowledge of Ken MacLeod (Reading: Science Fiction Foundation, 2003) with Andrew Butler
The Parliament of Dreams: Conferring on Babylon 5 (Reading: Science Fiction Foundation, 1998) with Edward James
Farah Mendlesohn Wikipedia