Years active

2007 (2007)–present




Record label

Nuclear Blast




Genre

Metal






Origin

San Francisco, California, United States




Genres

Technical death metal, progressive metal, deathcore (early)




Labels

Unique Leader, Nuclear Blast, Grindhouse




Members

Alex Hofmann Andrew Baird Scott Carstairs Brian James Rob Morey




Past members

Dan Wissinger Rob Maramonte Alex Lopez Nicola Gruhn Suliman Arghandiwal Tommy Logan




Associated acts

All Shall Perish, Deafheaven, Antagony




Albums

Dreamless, The Flesh Prevails, The Harvest Wombs, Nomadic, Leper Colony




Profiles




Facebook

Myspace

Twitter
Fallujah is an American extreme metal band from San Francisco, California, founded in 2007. Fallujah has toured with acts such as The Black Dahlia Murder, Archspire, Lorna Shore, Dying Fetus, Oceano, Pathology, and Carnifex.
Contents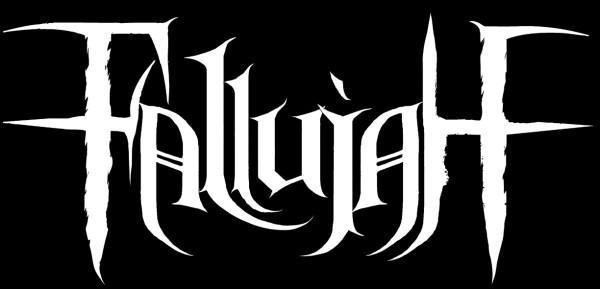 History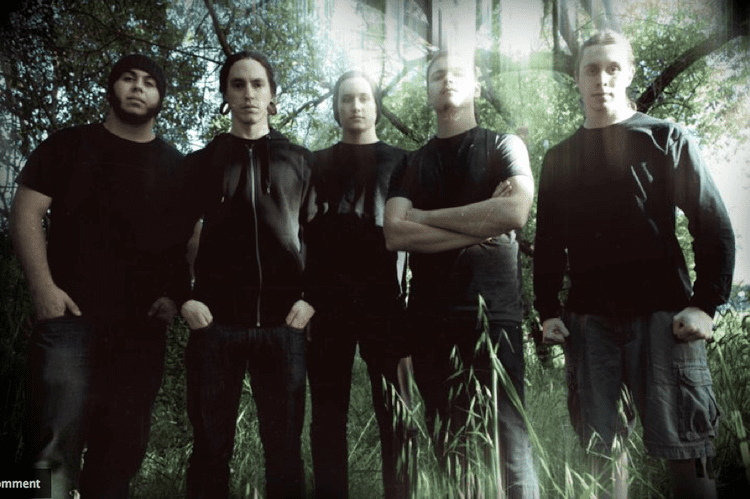 Fallujah was founded in early 2007 by high school friends Alex Hofmann, Scott Carstairs, Tommy Logan, Dan Wissinger, and Suliman Arghandiwal. Their first show was on June 15, 2007 in Walnut Creek, California. Their first four songs released were "Tyrant", "Verdict", "Schleicher" and "Infidel" as demos. The bands sound and inception was heavily influenced by the Bay Area hardcore scene; often playing with bands such as Lionheart, Hoods, Suffokate, and Lose None.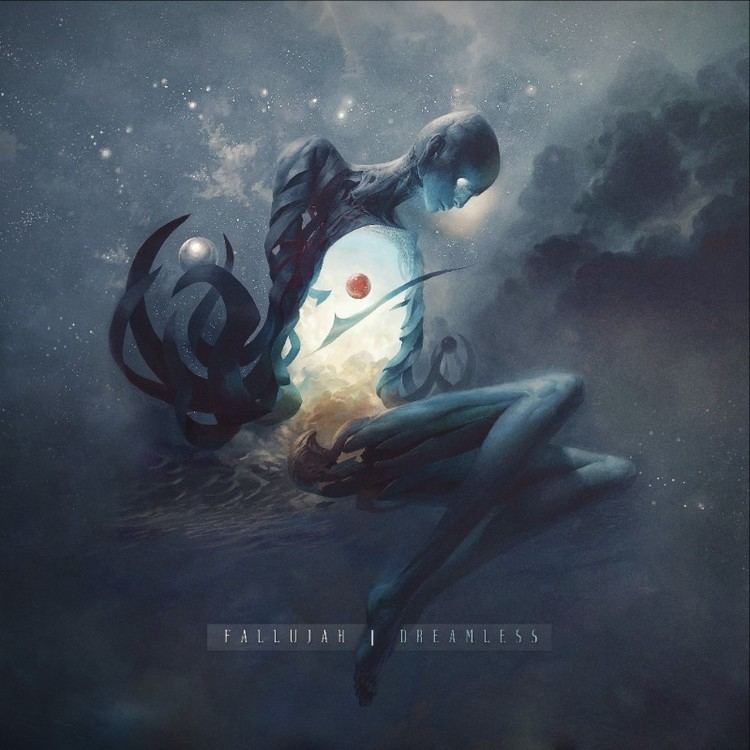 Later that year, bassist Dan Wissinger and Drummer Tommy Logan departed. Brandon "Brando" Hoberg from the band Vivisection joined on bass and friend Andrew Baird joined on drums. In winter of 2007, Fallujah recorded their 2nd demo at TWS studios in Vacaville, California. The songs "Prophets", "Blacklist", and "100 Years From Now" were on this demo. They were released in January 2008.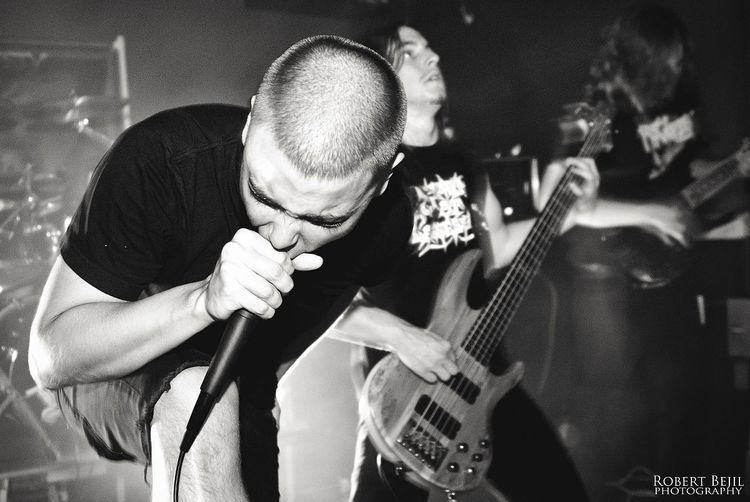 After about a year of playing songs of previous recordings, they began writing their debut EP Leper Colony. Prior to recording, Fallujah parted with their original singer, Suliman Arghandiwal. Guitar player Alex Hofmann took up vocals while Rob Maramonte joined as guitar player. Leper Colony laid the groundwork for what would become the bands characterizing sound, mixing technical death metal, black metal, and atmospheric elements such as heavy reverb and synthesizers. The band began recording New Year's Day with Sam Pura of Panda Studios in San Francisco. The EP was released in late January 2009.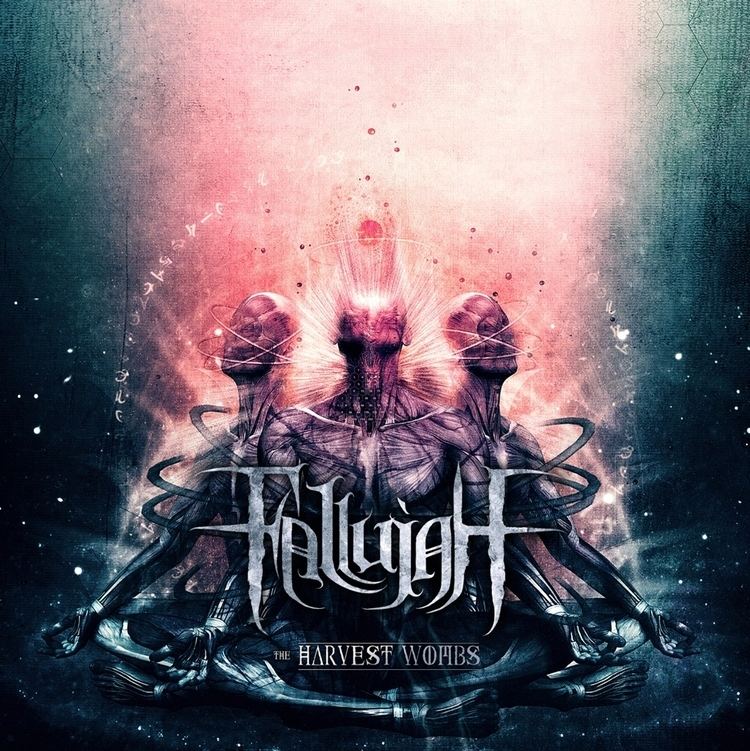 Fallujah expanded their area and reputation greatly in the months after the release of Leper Colony. The band embarked on their first legitimate tour just days after finishing high school. Between 2009 and 2011 the band embarked on several US tours with bands such as Fallen Figure, Picture it in Ruins, Condemned, Diskreet, and Catalepsy.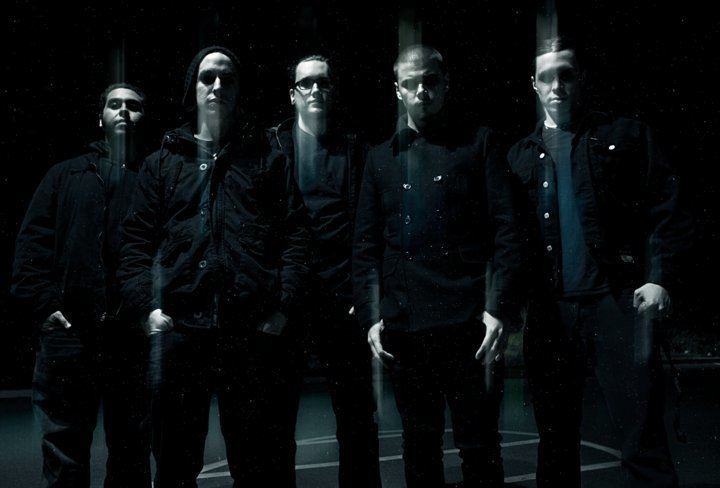 In 2011 Fallujah went on to finish their first full-length album "The Harvest Wombs" with California-based label Unique Leader Records. The album further expanded their fanbase and signature tone incorporating melodic leads, atmospheric chord progressions and abandoning heavy breakdowns.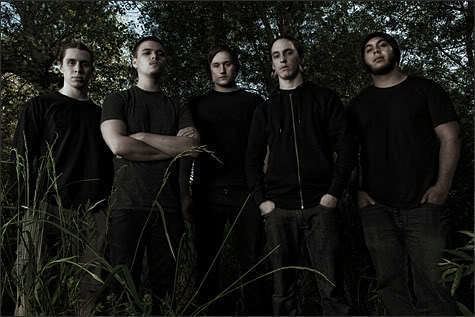 After the release of The Harvest Wombs the band went on to tour both domestically and internationally in support of bands such as Suffocation, Goatwhore, Hate Eternal, The Black Dahlia Murder, Cephalic Carnage, Skeletonwitch, Havok and Pathology.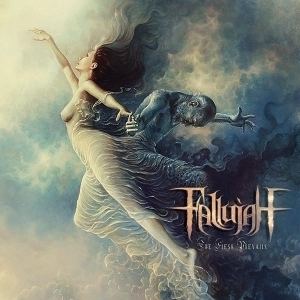 In May 2013 the band independently released the EP Nomadic which is known as the first release that solidified Fallujah's style of "atmospheric death metal" incorporating ambient sequences, clean guitars, and female vocals by Byanca Munoz of the band Whirr.
On July 22, 2014, Fallujah released their second album The Flesh Prevails on Unique Leader Records. The album was released while the band participated in the 2014 Summer Slaughter tour alongside Morbid Angel, The Faceless, Dying Fetus and Thy Art is Murder. The album received universal acclaim despite some critics saying the production was a victim of the "Loudness Wars" and little dynamic range.
On 2016 the band announced that they would release a new album with their new and current signing to Nuclear Blast, and has a date for April 29th. The album is titled Dreamless and a music video has been released for the song "The Void Alone", which features female singer Tori Letzler. Also, one of the new songs, "Scar Queen", was released as a playthrough.
Members
Timeline
Discography
Studio albums
EPs
Demos
Demo 2009 (2009)
Demo 2010 (2010)
Songs
The Void AloneDreamless · 2016
Scar QueenDreamless · 2016
Carved From StoneThe Flesh Prevails · 2014

References
Fallujah (band) Wikipedia
(Text) CC BY-SA