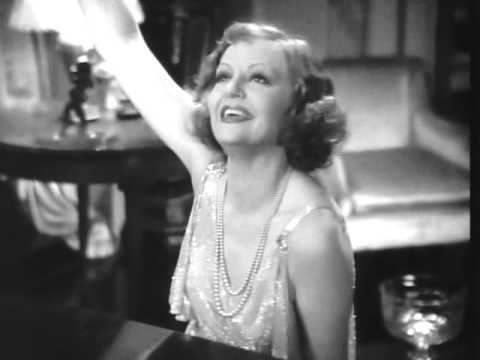 Spoiled socialite Carol Morgan (Bankhead), romping through the Depression with her lavish lifestyle, breaks off her engagement with Bill Wade (Montgomery) over her refusal to live by his comparatively modest salary rather than her own wealth. To make matters worse, she expresses scorn for his career. An unplanned sexual encounter seems to resolve their differences until Carol refuses Bill's offer for an expedited City Hall wedding, and again they are unable to come to terms. The impasse ends with Bill leaving town.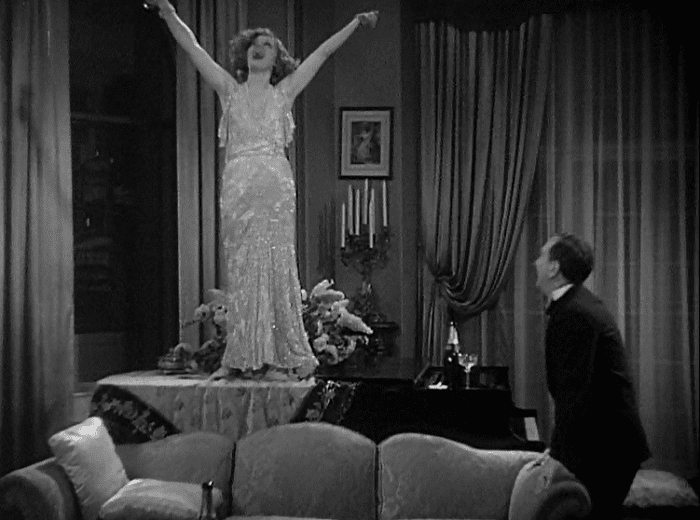 When Carol loses everything, she tentatively reconciles with Bill only to find that he has lost his job on the same day. This breaks the engagement again, much to the disgust of Bill's younger brother Tony, who condemns her as a "courtesan" and predicts that she will wind up "in the streets". The forgiving and tolerant Bill responds that she is a good person who just doesn't know it yet.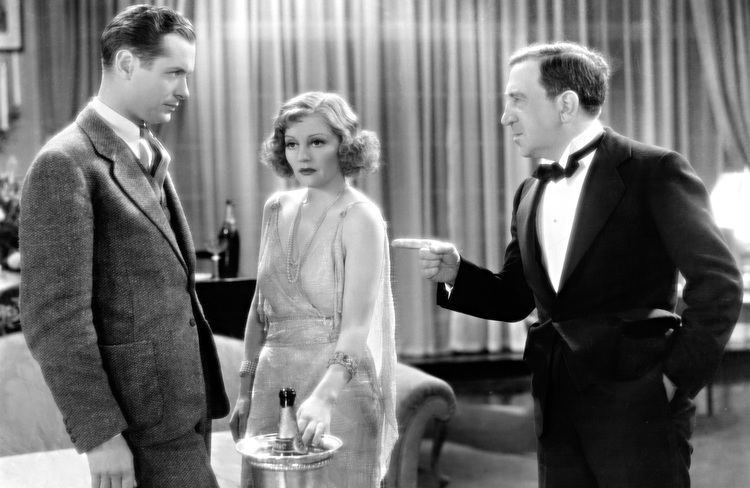 Carol finds herself living off wealthy social climbers and borrowing money from them, until the prestige formerly associated with her name is dissipated. She then becomes the mistress of a man whose wife had tried to evict her as a disgraced house guest, thus fulfilling part of Tony's cynical prediction. Bill traces Carol to the house and finds her in this humiliating position before being asked to leave. Carol then leaves voluntarily, telling her former patron that if she can't win Bill's forgiveness, she can at least seek her own.
Carol starves and narrowly avoids homelessness as she looks unsuccessfully for work, and is near collapse when Bill finds her again and asks her once more to marry him, telling her that the past is done and the slate is clean between them. Bill is now a truck driver, but the company that employs him folds, leaving him jobless again.
The newlyweds struggle through more hard times until Bill is offered a driving job as a strikebreaker. He is threatened by strikers when he shows up for work, and his truck is ambushed and wrecked by them as he attempts to begin work on his first day.
With Bill severely injured, Carol is forced into prostitution in order to pay medical bills and nurse him back to health. She accidentally solicits Tony as he arrives in town, much to his disgust and Carol's humiliation. A policeman arrests her but takes pity on her and helps her into a job as a waitress by strong-arming the owner of a small diner.
Bill is just on his feet again when his brother Tony arrives for a visit, with news that his prediction for Carol had been fulfilled, which he delivers with great contempt before learning to his shock that Carol has indeed become his sister-in-law. Carol arrives in the aftermath of this revelation, and tells Bill that she had intended to confess and then leave as soon as he was well again, adding that she would do it all again. After a moment of sadness, Bill embraces Carol and thanks her for saving his life, wiping the slate clean again.
Tallulah Bankhead as Carol Morgan
Robert Montgomery as William 'Bill' Wade
Hugh Herbert as Peter M. Blainey
Maurice Murphy as Anthony 'Tony' Wade
Louise Closser Hale as First Landlady
Anna Appel as Mrs Mandel, Second Landlady
Lawrence Grant as Mr Ledyard
Henry Kolker as Mr Carter
Jack Baxley as Candy Store Proprietor (uncredited)
Jack Rube Clifford as Truck Driver (uncredited)
Jay Eaton as Chez Louise Manager (uncredited)
Maude Eburne as Bit part (uncredited)
Sterling Holloway as Photographer (uncredited)
Tenen Holtz as Diner Proprietor (uncredited)
Virginia Howell as Mrs. Blainey (uncredited)
Geneva Mitchell as Party Guest (uncredited)
Mordaunt Hall, in his The New York Times review, called the film a "lumbering species of drama", though he appreciated the "capable performances" of the two leads.