Born

18 October 1991 (Age 28 years), Lawrence, Massachusetts, United States

Similar

Alissa Violet (Instagram Star and Youtuber), Jake Paul, Logan Paul

Net Worth

$5 Million USD (as of 2020)

Body size

40-33-12 inches
FaZe Banks is a popular American Youtuber. He is also a professional gamer. He mostly makes videos on video games, reaction videos, and collaborates with other Youtubers to make fun videos. As of 2020 Bank boasts over 5.3 million Youtube followers. He is extremely popular among the players and fans of the video game called "Call of Duty."
Contents
He is one of the founders and owners of the e-sports organization of FaZe Clan which has grown enormously to become one of the most popular Call Of Duty gaming groups across the world. As of 2020 Banks has 2.8 million Instagram followers and 2.6 million Twitter followers. Apart from vlogging activities, he also serves as a producer, composer, and songwriter. He is also the owner of the clothing brand "L00sechange."
Our response to the drama
Facts
1. FaZe Banks has a bald spot on his head. This is why, he always wears a cap.
2. FaZe Banks has an estimated net worth of $3,000,000 as of September 2020.
4. He is also known as Ricky Banks.
5. Banks' height is 6 foot 6 inches.
Early & Personal Life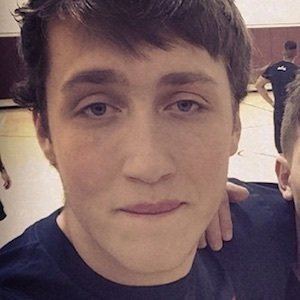 Faze Banks, was originally born as Richard Bengtson on October 18, 1991, in Lawrence, Massachusetts USA. Banks moved to the town of Lowell with his family when he was just 7 years old. While at Lowell, he attended the Lowell High School. He graduated from school in 2010.
Faze Clan & Clout Gang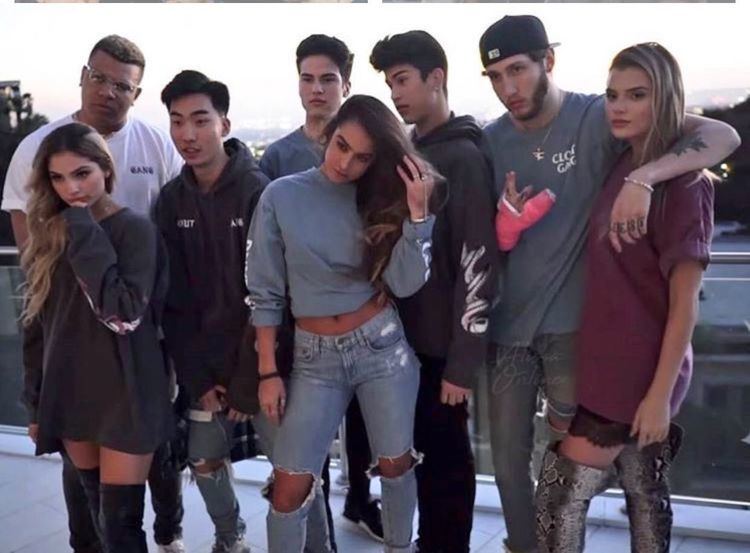 Banks shifted to Florida where he joined the FaZe Clan. He loved playing video games since childhood. He decided to make his passion his profession and took up gaming as his career. After gaining popularity, Banks shifted to Los Angeles where he formed a group with other social media influencers. It was called the Clout gang. Many popular influencers and Youtubers came together to join the Clout gang.
They all moved in together in a house called the "Clout House". The Clout house was a single four-story compound with a worth of $12 million that had a monthly rent of $34,000. In June of 2018, the house was expanded to a three-mansion compound comprised of an ever-changing set of social media influencers, gamers, and content creators. Once, Banks also admitted on Twitter that he pays over $100,000 in rent each month for the couple of properties that he had rented.
In 2016, Banks opened up about his addiction to Adderall. It is a psychotropic drug used to treat "Attention Deficit Hyperactivity Disorder" (ADHD). Banks have been quite vocal about his mental health. He has reportedly suffered from depression as well.
Banks love for tattoos is unconditional. He has several tattoos riddled throughout his body. Most of them were designed and inked by celebrity
tattoo artist
Romeo Lacoste.
Fights with Jake Paul's Team 10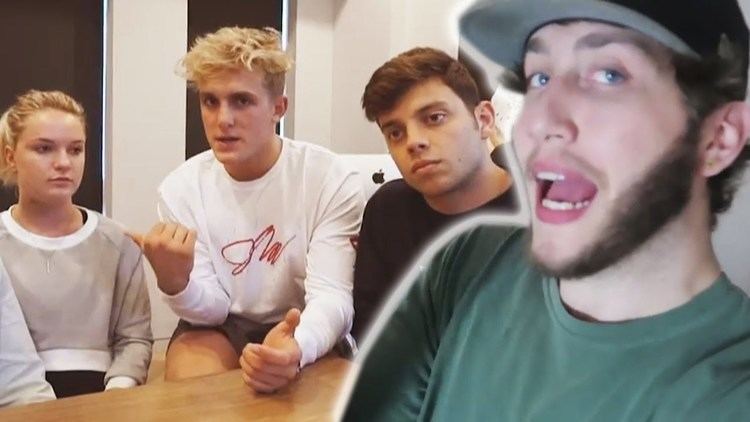 Banks has been in fights with several other social media stars including Jake Paul's Team 10, Tfue among others. Banks have been rumored to have severe "anger issues" and "rage complications."
Jake Paul once accused Banks of assaulting Megan Zelly a member of Team 10, at a nightclub in Los Angeles. After both sides kept their stories and versions of the incident through a Youtube video, the audience gave their verdict that Banks did not intentionally assault Megan but would have hurt her unintentionally while being intoxicated. Due to this, while Jake Paul lost 200,000 followers, Faze Banks gained 1,000,000 followers on Youtube.
Tiff with Tfue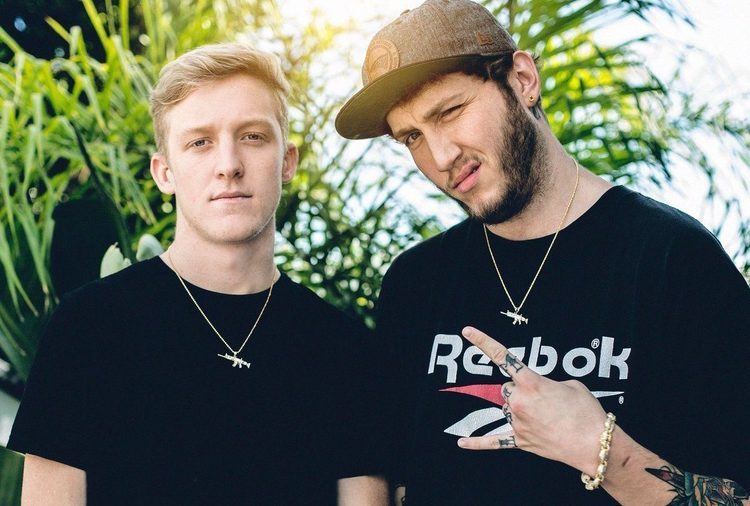 Speaking of his tiff with Tfue, another popular gamer, and e-sport celebrity, Banks was accused of sabotaging his career. Tfue filed a suit against Banks alleging that Banks tricked him into singing a predatory contract by pressurizing him into drinking alcohol and illegally gambling at the Clout House before he was 21. Banks had rubbished the allegations saying, Tfue did it all by his own will. The matter was later settled with some compromises from both sides.
Controversies with Alissa Violet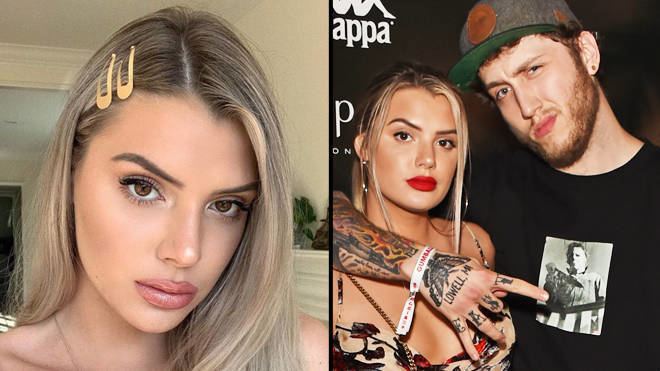 Apart from these famous controversies, FaZe Banks had been in headlines for his anger issues time and again. Banks has reportedly gotten into several fights at nightclubs, one involving his girlfriend Alissa Violet at Barley House nightclub. He has many a time smashed appliances, melted down in front of the camera, and emptied water bottles in situations where he lost his temper on record.
His ex-girlfriend Alissa Violet also accused him of breaking eight phones of her as well smashing a car's window in anger. In October 2019, Banks was in the headlines once again for destroying a hotel room in Las Vegas where he broke the TV, windows and ripped up the floor.
Relationship
FaZe Banks started dating Alissa Violet in 2017. The two were much in love with each other and Alissa also left Jake Paul's Team 10 to join Banks' Clout Gang. She moved in with the other teammates in the Clout House.
Banks and Alissa would often post various Youtube videos with each other. In fact, once Banks asked Alissa to choose a number from 1 to 100, she chose 68, and he got it tattooed on his arm. He once brought a $100,000 car for Alissa and recoded her reaction for a Youtube video. Moreover, he also introduced Alissa as his girlfriend to the world via a Youtube video titled, "My New Girlfriend."
In 2019, Alissa accused Banks of cheating on her a multiple times and they broke up.
Career
FaZe Banks created his Youtube channel back in 2011 by the name "BankshasBank." He used to post short clips of 30-40 seconds of him playing games like Call of Duty: Black Ops II and Call of Duty: Black Ops III and CS:GO on his channel. He was associated with the gaming group SoaR and called himself "SoaR Banks" earlier. He was also a part of another gaming group called "Optic." In 2013, he joined another gaming group "FaZe Clan". He was in Florida back then. Many gamers started collaborating with him in "FaZe Clan." He then changed his Youtube channel name to "FaZe Banks."
Banks gradually gained popularity and became the COO of FaZe Clan. The gaming group has 106 members with expertise in a variety of games like Fortnite,
Tom Clancy's Rainbow Six Siege
,
Counter-Strike: Global Offensive
, Call of Duty, among others. Many of these members have also established themselves as popular content creators on Youtube and Twitch. The group also includes celebrity gamers like Lil Yachty and NFL player JuJu Smith-Schuster.
After establishing the Clout Gang, Banks also created a Youtube group for the Clout Gang members and started a podcast called "Moms Basement" with YouTuber Keemstar. The duo spoke to guests like Adam22, Lil Xan, Shane Dawson, Nick Crompton, KSI among others on the show which was a huge hit.
CSGO WILD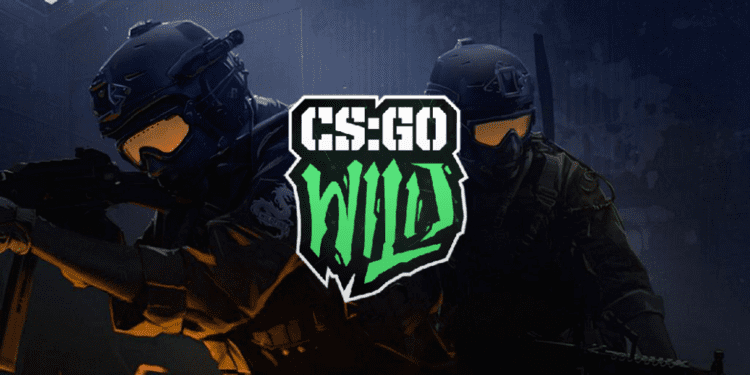 On May 10, 2020, the FaZe Clan achieved another milestone as they created a skin gambling site "CSGO WILD." The clan's success and money thus earned were used to fund the club's CSGO team. "It was kind of like a grey area, because it's a skin and there's no actual value to it, and the government puts absolutely no value to it. We came up with this idea, with these kids, for a different way to do it. We branded it the right way," Banks said on an episode of the 'BADNWZ' podcast.
The CSGO skin gambling project soon started getting them the required profit. They were earning around $200,000 a day from their new business. In order to lawfully navigate their gambling site, Banks and his partners flew to Antigua in the Caribbeans. Banks paid $100,000 to acquire the rights of doing the gambling business legitimately as well.
L00sechange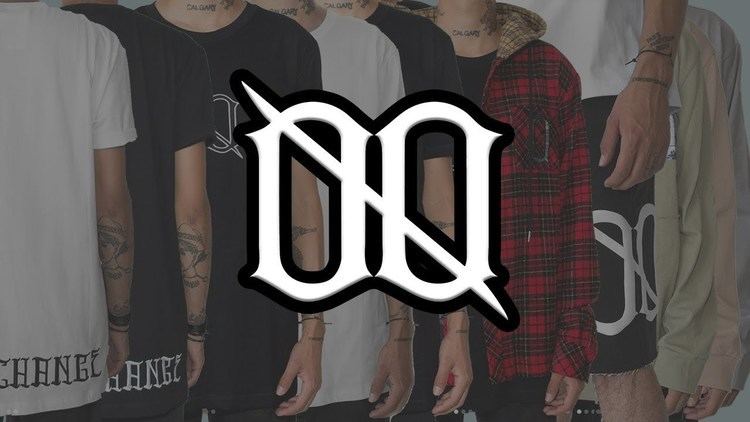 In 2017, Banks stepped into the clothing business by launching his first clothing brand "L00sechange", which is pronounced "loose change." The Instagram page for the clothing brand grew to over 100,000 followers within a year. The first collection of the brand was sold out completely. Banks also designed a limited-edition collection in collaboration with Gumball 3000 and Clout Gang.
Movies, Music Videos & TV Shows
Many of FaZe Banks most popular videos featured his girlfriend Alissa Violet. A video titled "Reacting to my girlfriend's vines" has received 16 million views on Youtube & over 4 billion views on all his Youtube videos overall as of 2020. Banks has featured in the Machine Gun Kelly music video, "I Think I'm Okay" alongside Halsey and Noah Cyrus.
Questions & Answers
Where does FaZe Banks live ?
Faze Banks lives in Los Angeles, USA.
Where is FaZe Banks from ?
Faze Banks is from Lawrence, Massachusetts USA.
How many people has FaZe Banks dated ?
As of 2020 FaZe Banks has dated only one person on records, Alissa Violet.
How did FaZe Banks get famous ?
FaZe Banks rose to fame after his association with the gaming group FaZe Clan; that's also where he get's his industry name from.
Whats the real name of FaZe Banks ?
Faze Banks real name is Richard Bengston.
References
Faze Banks (News AU)
(Text) CC BY-SA