Full Name

Ezgi Asaroglu




Role

Film actress




Name

Ezgi Asaroglu





Years active

2004–present




Occupation

Actress




Height

1.65 m







Born

June 18, 1987 (age 36) (

1987-06-18

)

Izmir, Turkey




Awards

Dublin Silk Road Film Festival, Best Actress Award, 2014.




Website

www.ezgiasaroglu.com.tr




Nominations

Golden Orange Award for Best Actress (National)




Movies and TV shows

Leyla ile Mecnun, Ask Kirmizi, Yagmurdan Kacarken, En Mutlu Oldugum Yer, Remember Darling




Similar People

Ceren Moray, Keremcem, Ushan Cakir, Sinan Albayrak, Yesim Ceren Bozoglu
Ezgi asaroglu fight scene
Ezgi Asaroğlu (born on June 18, 1987 in Izmir, Turkey) is a Turkish film and television actress.
Contents
She first appeared on television in the TV series Bir Dilim Ask, which marked her screen debut at age 17. During the years, she had roles in the top-rated TV series and the popularity of the series made Ezgi Asaroglu well known to audiences in Turkey. In 2005, she appeared in the short movie What's Love Doing in the Mountains? which won awards at film festivals around the world.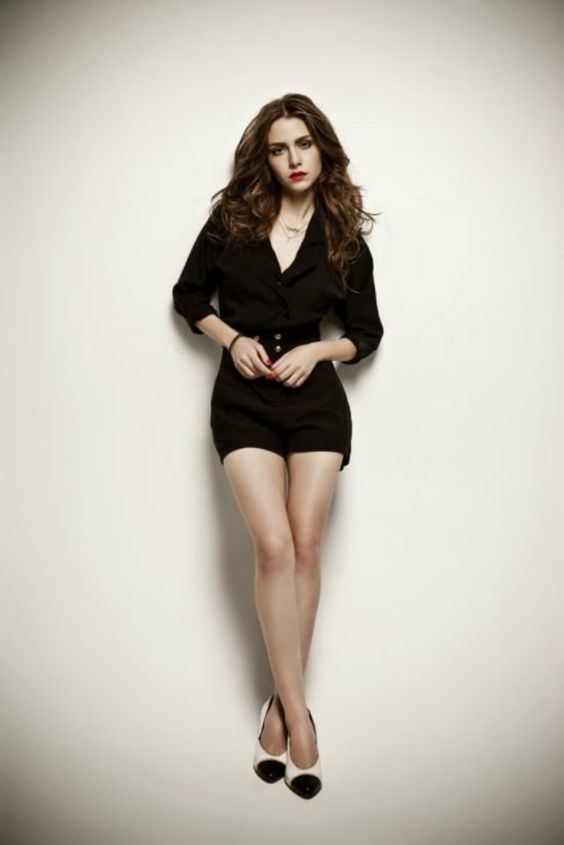 Ezgi's film career started with her role in the 2008 award winning independent film, For a Moment, Freedom (aka Ein Augenblick Freiheit), a biting, tragicomic refugee drama which has won 30 international awards. In 2009, she appeared in her first leading role in Kampuste Ciplak Ayaklar (aka Barefoot on Campus) and has then acted in different movies and is still continuing her acting career successfully.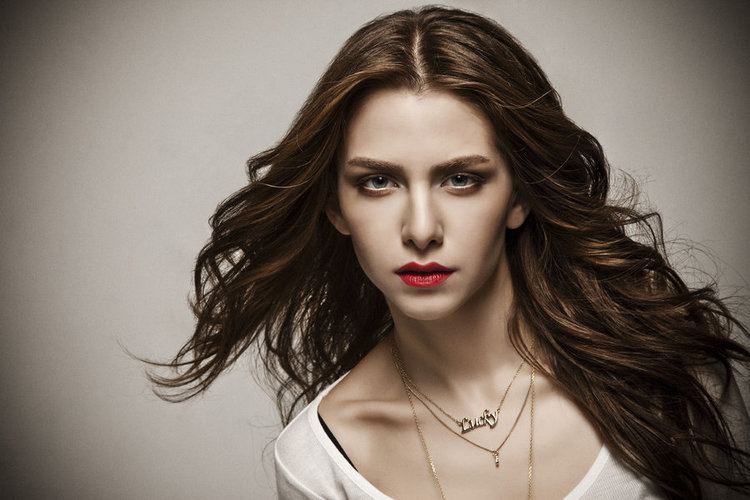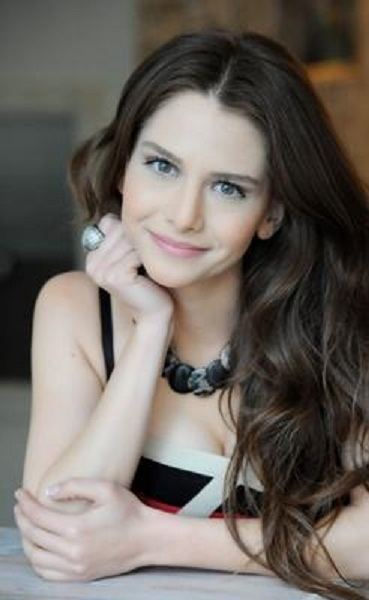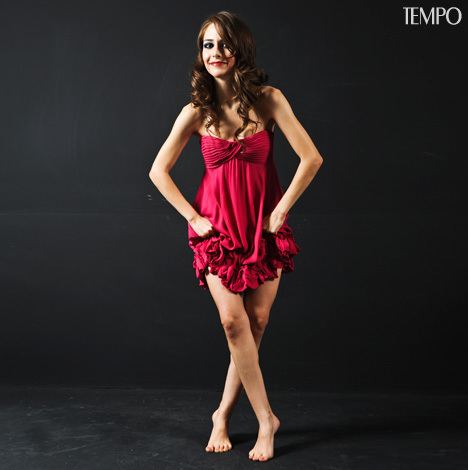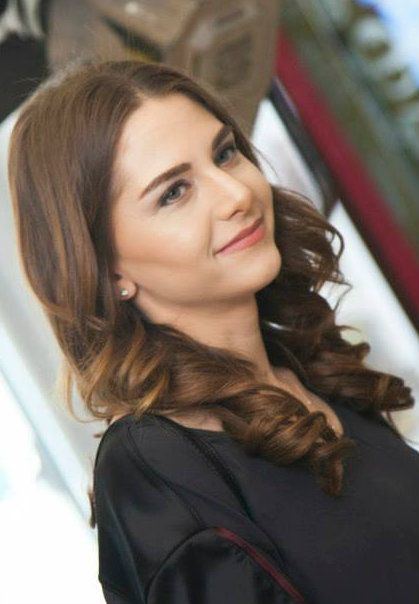 Filmography
Actress
2011
Leyla and Mecnun (TV Series)
as
Leyla
- Annenizle Nasil Tanistim? (2023) - Leyla
- Kimi Vedalarda Hoscakal Denilmez! (2011) - Leyla
- Illuzyon Nasil Ki Bir Goz Yanilmasiysa, Ask da Bir Gonul Yanilmasidir (2011) - Leyla
- Baz Istasyonu (2011) - Leyla
- Uzay (2011) - Leyla
- Evlenme (2011) - Leyla
- Nurten'in Yegeni (2011) - Leyla
- Beyin (2011) - Leyla
- Mecnun (2011) - Leyla
- Yozgat (2011) - Leyla
- Ramadan Is Coming (2011) - Leyla
- Hoscakal (2011) - Leyla
- Benjamin (2011) - Leyla
- Arda Kalan (2011) - Leyla
- Bu Kiza Kadar (2011) - Leyla
- Clone Wars (2011) - Leyla
- Arda'nin Dügünü (2011) - Leyla
- Evler (2011) - Leyla
- Fake to the Future (2011) - Leyla
- Cesek (2011) - Leyla
- Canta (2011) - Leyla
- Dünyanin Sonu (2011) - Leyla
- Sihirbaz (2011) - Leyla
- Mantar (2011) - Leyla
- Rüya (2011) - Leyla
- Banka (2011) - Leyla
- Sohret (2011) - Leyla
- Fidye (2011) - Leyla
- Hali Saha (2011) - Leyla
- Dugun (2011) - Leyla
- Pilot (2011) - Leyla
2020
A Miracle (TV Series)
as
Ezo
- 54. Bolum (2021) - Ezo
- 53. Bolum (2021) - Ezo
- 52. Bolum (2021) - Ezo
- 51. Bolum (2021) - Ezo
- 50. Bolum (2021) - Ezo
- 49. Bolum (2021) - Ezo
- 48. Bolum (2021) - Ezo
- 47. Bolum (2021) - Ezo
- 46. Bolum (2021) - Ezo
- 45. Bolum (2021) - Ezo
- 44. Bolum (2021) - Ezo
- 43. Bolum (2020) - Ezo
- 42 Bolum (2020) - Ezo
- 41. Bolum (2020) - Ezo
- 40. Bolum (2020) - Ezo
2014
That's My Life (TV Series)
as
Bahar
2014
Sag Salim 2: Sil Bastan
as
Nihal
2013
The Fall from Heaven
as
Emine
2013
Yagmurdan Kaçarken (TV Mini Series)
as
Idil
- Episode #1.8 (2013) - Idil
- Episode #1.7 (2013) - Idil
- Episode #1.6 (2013) - Idil
- Episode #1.5 (2013) - Idil
- Episode #1.4 (2013) - Idil
- Episode #1.3 (2013) - Idil
- Episode #1.2 (2013) - Idil
- Episode #1.1 (2013) - Idil
2012
Isler Güçler (TV Series)
as
Asli Baytar
- 19. Bölüm (2012) - Asli Baytar
2010
En Mutlu Oldugum Yer
as
Elif
2009
Kampüste Çiplak Ayaklar
as
Deniz
2008
Gece Sesleri (TV Series)
as
Zehra
2009
1001 Nights (TV Series)
as
Duru
- Finale (2009) - Duru
- Episode #3.23 (2009) - Duru
- Episode #3.22 (2009) - Duru
- Episode #3.21 (2009) - Duru
- Episode #3.20 (2009) - Duru
- Episode #3.19 (2009) - Duru
- Episode #3.18 (2009) - Duru
2008
Ein Augenblick Freiheit
as
Jasmin
2008
Hatirla Sevgili (TV Series)
as
Ruya
- The Final Episode (2008) - Ruya
- Episode #2.67 (2008) - Ruya
- September 12, 1978 (2008) - Ruya
- Ruya Is Under Arrest (2008) - Ruya
- Episode #2.64 (2008) - Ruya
- After the Bomb (2008) - Ruya
- Year 1978 (2008) - Ruya
- Episode #2.61 (2008) - Ruya
- Episode #2.60 (2008) - Ruya
- Year 1977 (2008) - Ruya
2007
Menekse ile Halil (TV Series)
as
Canay
- Episode #1.12 (2007) - Canay
- Episode #1.11 (2007) - Canay
- Episode #1.10 (2007) - Canay
- Episode #1.9 (2007) - Canay
- Episode #1.8 (2007) - Canay
- Episode #1.7 (2007) - Canay
- Episode #1.6 (2007) - Canay
- Episode #1.5 (2007) - Canay
- Episode #1.4 (2007) - Canay
2006
Kizlar Yurdu (TV Series)
as
Gülenay
2005
Ne Gezer Ask Daglarda? (Short)
as
Ayse
2004
Bir Dilim Ask (TV Series)
as
Pelin
Soundtrack
2011
Leyla and Mecnun (TV Series) (performer - 1 episode)
- Hoscakal (2011) - (performer: "Falan Filan" (aka "Yalan"))
2009
Kampüste Çiplak Ayaklar (performer: "Yol Boyunca")
Self
2008
Disko Krali (TV Series)
as
Self (2011)
Archive Footage
2011
Leyla ile Mecnun: Kaytariyor (TV Special documentary)
as
Leyla
References
Ezgi Asaroğlu Wikipedia
(Text) CC BY-SA