Covid-19
6

/

10

1

Votes

Alchetron

Rate This





English




United States






Nathaniel Barker and Eliot Lash




June 14, 2004 (2004-06-14)



Expendable, renamed from Gamma Squad for its premiere on June 14, 2004, is a film by Catman Do Films that was directed by Nathaniel Barker and Eliot Lash; it is an independent film.
The movie Gamma Squad tells the story of an elite squad of soldiers in the U.S. army called, incidentally, "Gamma Squad". After discovering that two vital outposts have been taken by the enemy (who is never specified), General Somers tells General Conner that he is going to send in a rescue mission for the men still alive at the outposts, but that he cannot risk his best men for the mission (presumably squadrons Alpha and Beta, though only Alpha is referenced during the film). He thus decides to send in Gamma Squad. General Conner says to Somers in protest that it is a suicide mission, to which General Somers replies that he is aware. He reasons that by going in, "theyll be dubbed heroes. More heroes means more support; more support, more recruits." He also comments that by the time they arrive, therell be no one left to rescue. Upon hearing this, Conner calls Somers crazy, and says to him, "Youre fuckin nuts!" Somers then slaps Conner, and tells him that if he again questions Somers orders, hell be sent out to fight. In the end, Conner issues the order for Gamma Squads deployment.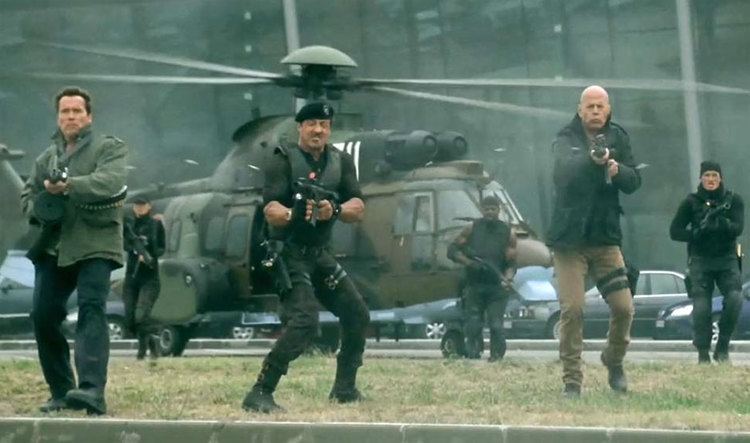 The final scene opens with what is assumed to be Gamma Squad, a five-person team, composed of Alloy, Muller, Barker, Lash, and their commander, Wolf, hiking through a creek bed. While walking through the forest, they are ambushed by the enemy and Alloy is killed by enemy fire. Muller and Wolf scatter off to one side, and Barker and Lash both move to forward positions.
Wolf orders Muller to move ahead; he complies and in doing so steps on a landmine, dying instantly. Barker takes a shot, quipping "Poor bastard should have had a better hiding place like mine!" and is killed by a gunshot to the head immediately thereafter. Lash rushes to Barker to briefly consider the implications of his comrades death. Finally, Wolf runs up toward Lash but is shot on the way. The gunfire stops, and Lash is the only one left alive. In a final act of desperation and mourning, he draws his pistol to his head. The film cuts to black and Lashs fate is left unresolved.
The film received generally favorable reviews of an Independent short. Barker and Lash, along with both fans and detractors maintain that, considering the scope, budget, and inexperience of the film makers involved, the film, as stated by Lash, was "pretty decent" and some believe it rivals the vast majority of films made by students with similar breadths of experience.
Expendable (film) Wikipedia