6.4

/

10

1

Votes

Alchetron

6.4

Rate This




Also known as

Urgant Show




Country of origin

Russia




No. of seasons

5 (10)




Presented by

Ivan Urgant




Created by

Ivan Urgant


Original language(s)

Russian


First episode date

16 April 2012






No. of episodes

770 (as of March 2, 2017) (list of episodes)




Nominations

TEFI Award for Best Entertainment Program




Awards

TEFI Award for Best Entertainment Program Host, TEFI Award for Best Humor Program




Writers

Ivan Urgant, Denis Rtishchev




Program creators

Ivan Urgant, Denis Rtishchev




Similar

Prozhektorperiskhilton, Comedy Club, KVN, Golos, Let Them Talk


Profiles




Instagram

Twitter

YouTube

Google+

Facebook
Evening Urgant (Russian: Вечерний Ургант) is a Russian late-night talk show hosted by Ivan Urgant on Channel One. It is the first show of its kind on Russian television, and bases its format and look on similarly styled American late-night shows. The first episode aired on 16 April 2012, which was also the birthday of the show's host. Ivan Urgant has said that he receives advice from western television producers, and uses Jimmy Fallon and David Letterman for his inspiration.
Contents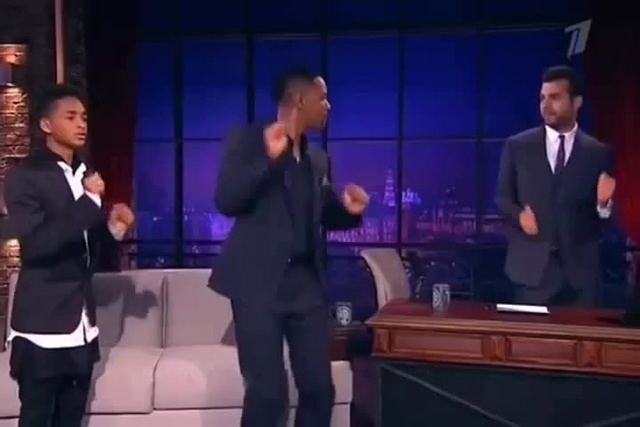 Format and structure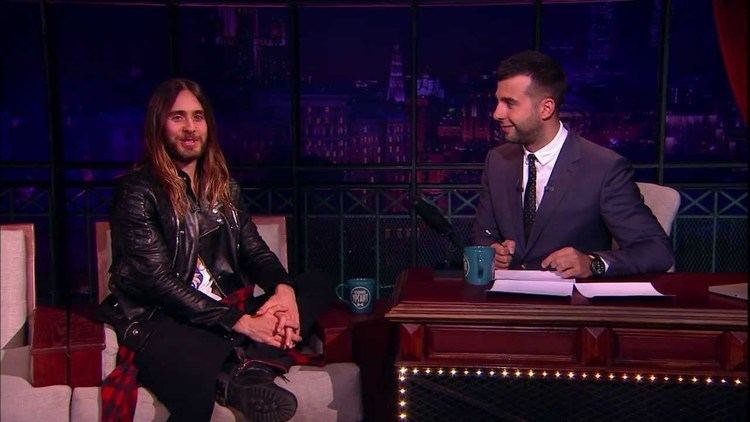 Every episode starts with a cold open, featuring jokes usually related to the night's guests. Following that, the opening credit sequence plays, featuring a series of nighttime shots of Moscow, with Urgant walking down the street. Back in the studio, Urgant delivers a stand-up opening monologue containing jokes about current events, pop culture, or politics. Following the monologue, the show may feature one or more comedy skits or recurring segments, after which Urgant brings out that evening's celebrity guests for one-on-one interviews. The final segment of the show features a live performance from a musical guest or similar type of talent showcase.
Guests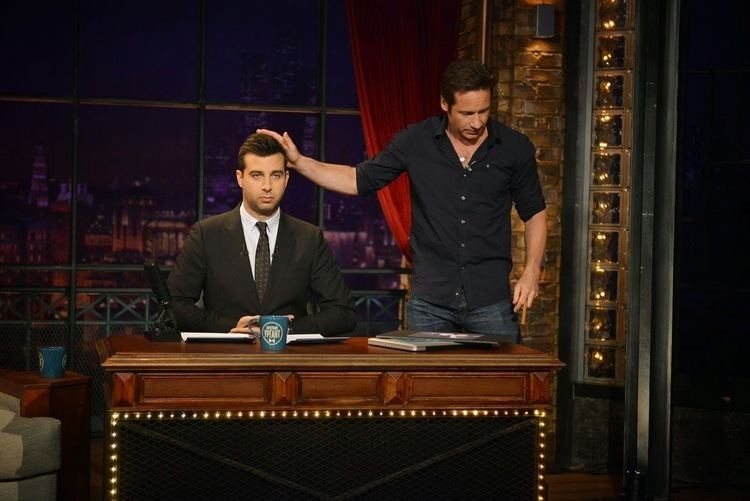 The main focus of the show is on the portion containing celebrity interviews. Every episode features one or more celebrity guests, such as movie actors, singers, etc. Similar to western talk shows of this style, the interviews are conducted with the host sitting behind a desk, and the guests seated on a couch next to him. Many guests are also invited to take part in comedy skits, which are usually tailor-made for them.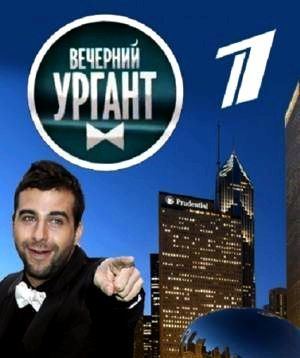 Since 2012, it's almost obligatory for western stars who are visiting Russia to promote movies, albums etc. to appear at "Evening Urgant". Numerous celebrities such as Brad Pitt, Tom Cruise, Will Smith, Hugh Jackman, Sigourney Weaver, Scarlett Johansson, Halle Berry, Miranda Kerr, Jared Leto, Robbie Williams, Olga Kurylenko, Charles Aznavour, Michael Pitt, Jessica Lang, Ben Stiller, Michael Fassbender, Justin Timberlake, Mila Kunis, Jason Statham, Arnold Schwarzenegger, Danny Trejo, Micky Rourke, Jackie Chan, Milla Jovovich, Elijah Wood, Jonathan Rhys Meyers, Marilyn Manson, Ian Somerhalder, Alain Delon, Luc Besson, Kevin Spacey, Liam Neeson, Monica Bellucci, Antonio Banderas, Zachary Quinto, Aaron Eckhart, Gerard Butler, James Franco, Tim Burton, Chris Hemsworth, Jeremy Renner, Tom Hiddleston were guests on the show.
Recurring segments
Current
Let's go to the movies, Oksana!:
Film critic Anton Dolin offers his opinions on the new movies opening in theaters.
Sharp reportage with Alla Mikheeva:
A video segment showcasing Alla's reports from events around town, including festivals, talent competitions, government meetings, and more. (Mikheeva, a professional comedian, appears as a young and unexperienced journalist, a classical "dumb blonde", who pesters celebrities, newsmakers etc. with weird, awkward and provocative questions in Sacha Baron Cohen's Borat/Brüno style).
I live! with Anton Komolov:
Anton presents unusual things which are supposed to improve viewers' lives.
View from below:
Ivan interviews children about current events, offering a humorous child perspective on adult topics.
Discontinued
Hello, Andrew?:
Ivan asks people in the audience funny questions, answers to which must be given as numbers. The questions continue until there are enough number answers to compose a phone number, with the last digit hidden from viewers. Ivan then dials the number, and if the person on the other end is named Andrew, he will receive 10,000 rubles. No one has won.
House band
The show's house band is Fruits, hailing from Saint Petersburg. The band provides live music during the show, and also occasionally participates in comedy skits.
Filming and airing
The show is taped in front of a live audience at 4:30 PM MSK on the day the episode is due to be aired. Some interviews may be recorded days in advance, depending on the availability of the guest. Anyone over 16 years old can fill out an application on the show's website to be a member of the studio audience.
References
Evening Urgant Wikipedia
(Text) CC BY-SA