Covid-19
Eugene Jolas




Writer





Betsy Jolas, Tina Jolas




Antoine Illouz






May 26, 1952, Paris, France
John George Eugène Jolas (October 26, 1894 – May 26, 1952) was a writer, translator and literary critic.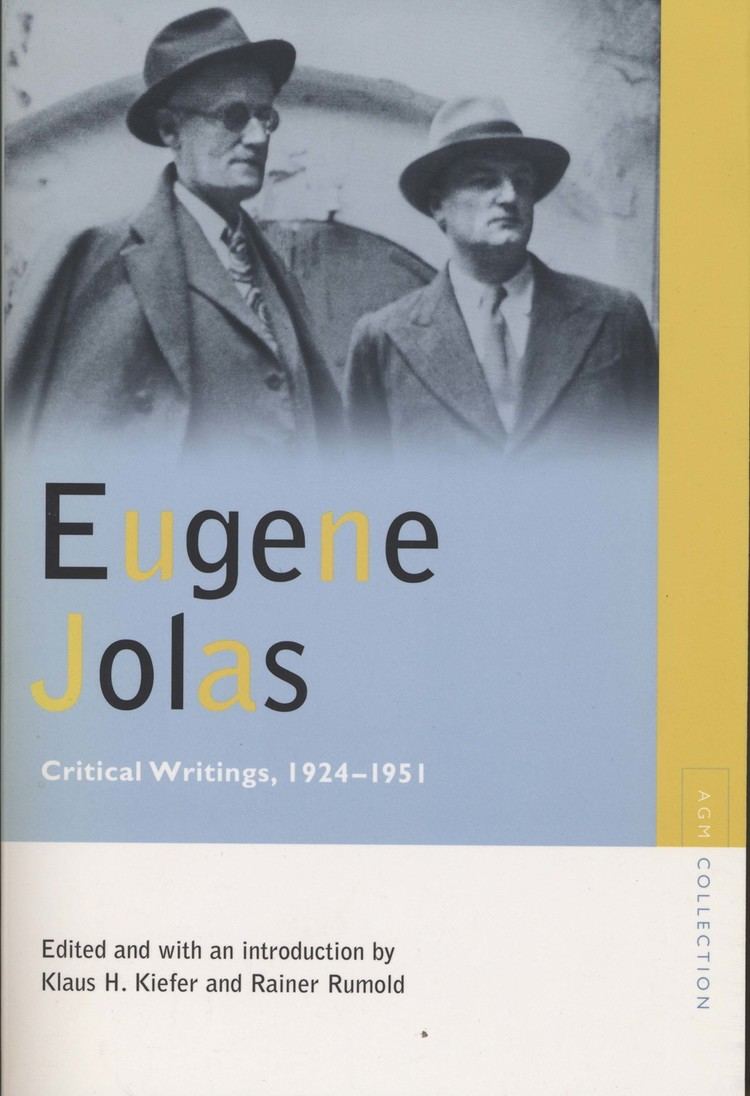 John George Eugène Jolas was born October 26, 1894, in Union Hill, New Jersey (what is today Union City, New Jersey). His parents, Eugène Pierre and Christine (née Ambach) had immigrated to the United States from the Rhine borderland area between France and Germany several years earlier. In 1897 the family later returned to Forbach in Elsass-Lothringen (today in French Lorraine), where Jolas grew up, and which had become part of Germany in 1871 following the Franco-Prussian War.
He spent periods of his adult life living in both the US and France, but wrote mostly in English.
Along with his wife Maria McDonald and Elliot Paul, in 1927 he founded the influential Parisian literary magazine, transition.
In Paris, Eugene Jolas met James Joyce and played a major part in encouraging and defending Joyce's 'Work in Progress' (which would later become Finnegans Wake), a work which Jolas viewed as the perfect illustration to his manifesto, published in 1929 in transition.
The manifesto, sometimes referred to as the Revolution of the Word Manifesto, states, in particular, that 'the revolution in the English language is an accomplished fact', 'time is a tyranny to be abolished', 'the writer expresses, he does not communicate', and 'the plain reader be damned'. On many occasion, he used to write under the pseudonym 'Theo Rutra'.
As a translator, he is perhaps best known for rendering Alfred Doblin's novel Berlin Alexanderplatz into English.
Secession in Astropolis (1929) Black Sun Press
I Have Seen Monsters and Angels
Man from Babel (Yale University Press, 1998)
Eugene Jolas: critical writings, 1924–1951 (Northwestern University Press, 2009)
An essay on James Joyce in Our Exagmination Round His Factification for Incamination of Work in Progress (1929), a collection on Joyce that also included contributions from Samuel Beckett, Stuart Gilbert, Robert McAlmon, William Carlos Williams.
Eugene Jolas Wikipedia