Name

Eugene Jarecki




Role

Author





Parents

Henry Jarecki




Books

The American Way of War








Siblings

Andrew Jarecki, Nicholas Jarecki, Thomas A. Jarecki




Grandparents

Max Jarecki, Gerda Kunstmann




Education

Hackley School, Princeton University, New York University




Movies

The House I Live In, Why We Fight, Freakonomics, The Trials of Henry Kissinger, Reagan




Similar People

Heidi Ewing, Rachel Grady, Andrew Jarecki, Alex Gibney, Henry Jarecki
2104 chris hedges and eugene jarecki the failed war on drugs
Eugene Jarecki is an award-winning dramatic and documentary filmmaker whose works include The House I Live In, Reagan, Why We Fight, The Trials of Henry Kissinger, Freakonomics, Quest of the Carib Canoe and Promised Land. Why We Fight and The House I Live In were both were both awarded the Grand Jury Prize for Documentary at the Sundance Film Festival, in 2005 and 2012 respectively. His most recent film, Promised Land, premiered at Cannes Film Festival in 2017 and will be released worldwide in 2018 by Universal Pictures . Beyond his work in film, Jarecki is also a public thinker on matters of U.S. defense, social justice, and foreign policy and the author of The American Way of War: Guided Missiles, Misguided Men, and a Republic in Peril (Simon & Schuster, 2008).
Contents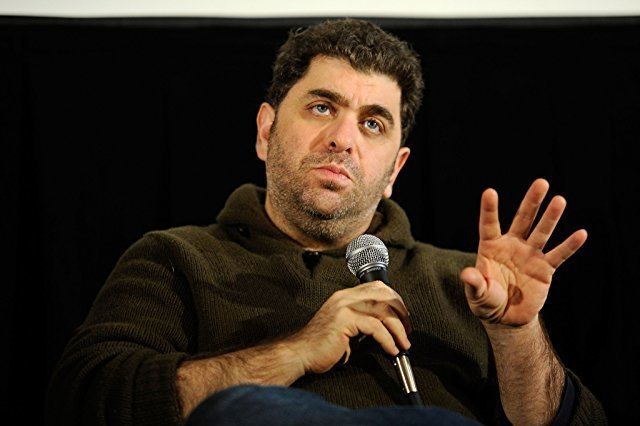 Eugene jarecki on his drug war doc the house i live in and why prohibition is doomed
Career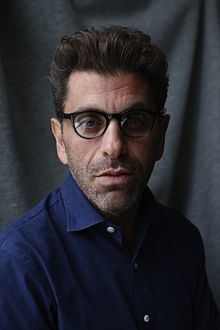 Jarecki attended Princeton University. After working for some years as a director of stage plays, he turned to film. In 1992, Jarecki's first short subject, Season of the Lifterbees, premiered at the 1993 Sundance Film Festival before winning both a Student Academy Award and the Time Warner Grand Prize at the Aspen Film Festival.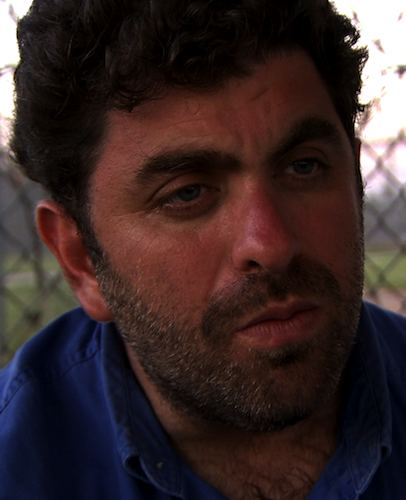 His film The Trials of Henry Kissinger was released theatrically to critical acclaim in 130 US cities. Winner of the 2002 Amnesty International Award, the film was nominated for an Independent Spirit Award and has been broadcast in over thirty countries. In 2002, Trials was selected to launch the Sundance Channel's DOCday venture as well BBC's digital channel, BBC Four.
In 2005, he won the Sundance Grand Jury Prize and a Peabody Award for his film, Why We Fight.
His Emmy Award-winning film Reagan premiered at the 2011 Sundance Film Festival, before its national HBO television release on what would have been the 40th president's 100th birthday. The House I Live In, his 2013 film about America's War on Drugs, once again won him the Grand Jury Prize at Sundance as well as a second Peabody Award.
His newest film, Promised Land, a musical road trip about Elvis Presley and the country he left behind, premiered at the 2017 Cannes Film Festival.
Jarecki has been a guest on national television programs including The Daily Show, The Colbert Report, Real Time with Bill Maher, Fox & Friends, and Charlie Rose. In 2010, he created the short film Move Your Money, which became a viral sensation, encouraging Americans to move their banking from "too big to fail" banks into smaller community banks and credit unions. To date, an estimated 4 million Americans have moved their money. In 2016, he directed The Cyclist (El Ciclista) as part of Amazon's "The New Yorker Presents" series.
Jarecki is also the founder and executive director of The Eisenhower Project, an academic public policy group, dedicated, in the spirit of Dwight D. Eisenhower, to studying the forces that shape American foreign policy. He is a visiting fellow at Brown University's Watson Institute for International Studies and is the author of The American Way of War (2008), published by Simon & Schuster/Free Press.
Jarecki is the son of Henry Jarecki and Gloria Jarecki. He is brother to fellow filmmaker Andrew Jarecki and finance executive Thomas A. Jarecki. His half-brother Nicholas Jarecki is also a filmmaker.
Films
Season of the Lifterbees (1993)
Quest of the Carib Canoe (2000)
The Opponent (2000)
The Trials of Henry Kissinger (2002)
Why We Fight (2006)
Addiction (segment) (2007)
Freakonomics (2010)
Reagan (2011)
The House I Live In (2012)
The Cyclist (El Ciclista) (short) (2016)
Promised Land (2017)
Books
The American Way of War: Guided Missiles, Misguided Men, and a Republic in Peril (Free Press, 2008)
Freakonomics (2005)
Quotes
From BBC Storyville interview about Why We Fight:
"It really followed on from the experience we had making The Trials of Henry Kissinger. That film came out in about 130 U.S. cities, and in every one I met with audiences and talked about the film. I thought I had made a film about US foreign policy but the audiences seemed to be most interested in talking about Henry Kissinger the man. To me, that felt politically impotent, because the forces that are driving American foreign policy are so much larger than any one man. With the next film I wanted to go further – I didn't want to stop at an easy villain or a simple scapegoat. I wanted to have a much more holistic approach that really took on the whole system."
From Huffington Post on Obama and Afghanistan:
"While the wisdom of escalation in Afghanistan is, by any historical standard, deeply questionable, Obama's willingness to employ rhetoric where statesmanship and vision are needed is disheartening. One might have hoped that, given the groundswell of support with which he was elected, the President might have felt buoyed to exercise greater resistance to the usual runnings of Washington and the ceaseless repetition of history."
References
Eugene Jarecki Wikipedia
(Text) CC BY-SA