Covid-19
Animalia




Insecta




Heteroneura




Species




Arthropoda




Glossata




Eudryas grata






Lepidoptera (Moths + butterflies)




Eudryas, Eudryas unio, Agaristinae, Alypia octomaculata, Psychomorpha epimenis
Eudryas grata is a moth known as the beautiful wood nymph. The caterpillars are known to feed on the Virginia creeper (Parthenocissus quinquefolia).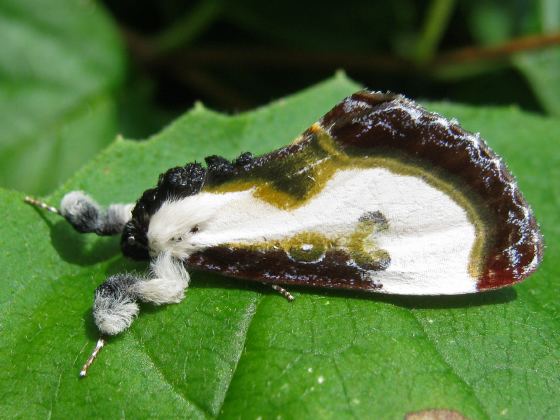 Many regions of North America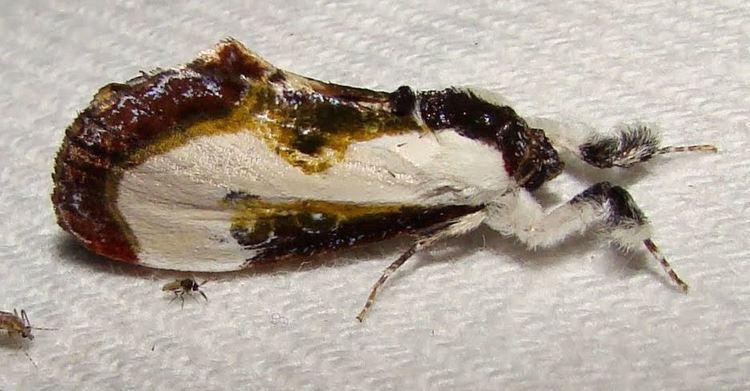 Adult is visually comparable to bird droppings, presumably beneficial for camouflage. Fore-wings are largely white in colour, with accents of golden brown and copper brown (see image for typical patterning). Black head and antennae, with a black dorsal stripe continuing down to the upper abdomen. Abdomen and hind-wings are largely yellowish/cream in colour. When at rest, it's forelimbs typically sit prominently forward; these forelimbs appear thick and fluffy (though the tips are bare), making its appearance reminiscent of a sloth hanging from a tree.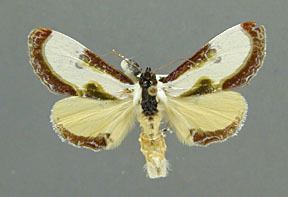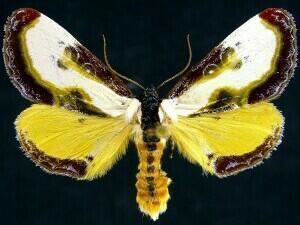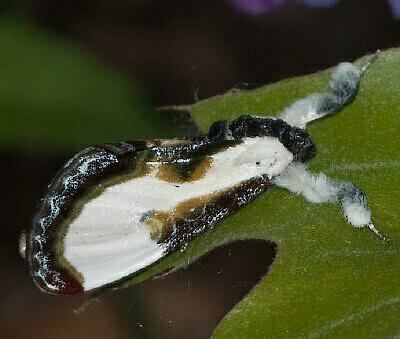 Eudryas grata Wikipedia