Covid-19
Plantae




Myrtaceae




Eucalyptus crebra




Species




Myrtales




Eucalyptus




Gum trees






Gum trees, Eucalyptus melanophloia, Eucalyptus moluccana, Eucalyptus fibrosa, Eucalyptus tereticornis
Eucalyptus crebra, commonly known as the narrow-leaved ironbark or narrowleaf red ironbark, is a type of Ironbark tree native to eastern Australia. A member of the large genus Eucalyptus, this tree is in the Myrtaceae family and can grow to a large spreading tree up to 35 m (115 ft) high. It is an important source of nectar in the honey industry and its hard, strong timber is used in construction.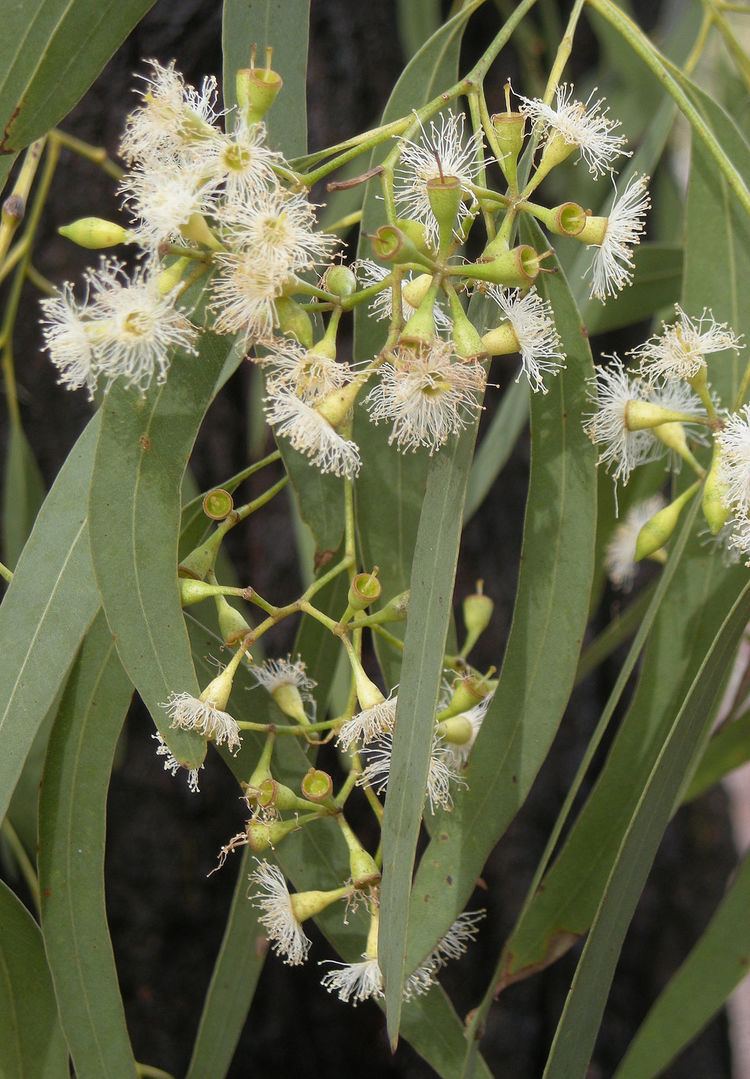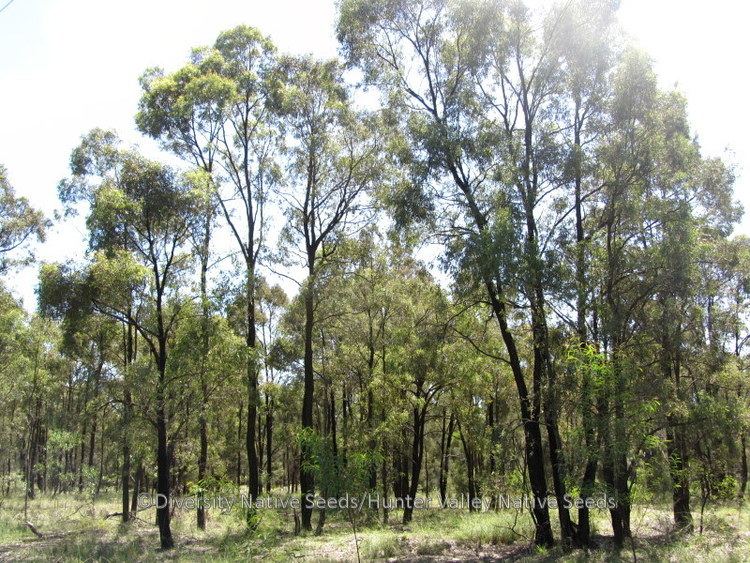 The Narrow-leaved ironbark was originally described by Victoria state botanist Ferdinand von Mueller in 1859. The specific epithet is the Latin adjective crebra "crowded" or "close together". Within the genus Eucalyptus, it belongs in the subgenus Symphyomyrtus.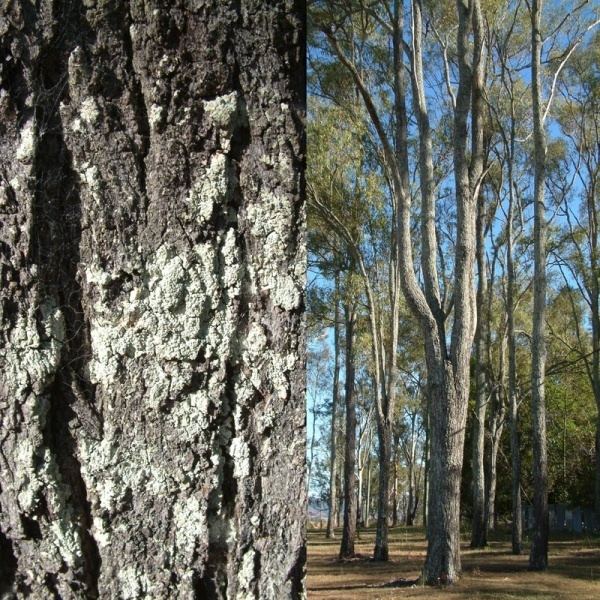 This plant is a large spreading tree, which may reach 35 m (115 ft) in height. The rough furrowed bark is grey mottled with yellow and orange. The tree's name ironbark stems from the rough and unyielding texture of the cambium on the outmost layer of the plant. In the early days of colonization wood felling was achieved with axe and saw, ironbark stands usually meant a broken ax head.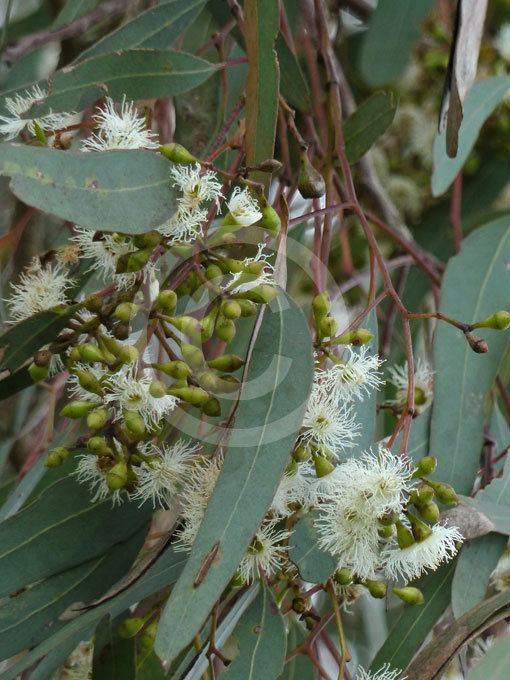 The narrow lanceolate leaves are a uniform greyish-green in colour and measure 7–15 cm (3–6 in) in length by 0.9–1.7 cm (0.35–0.67 in) wide. The small white flowers appear from late autumn to spring, and are followed by small pods.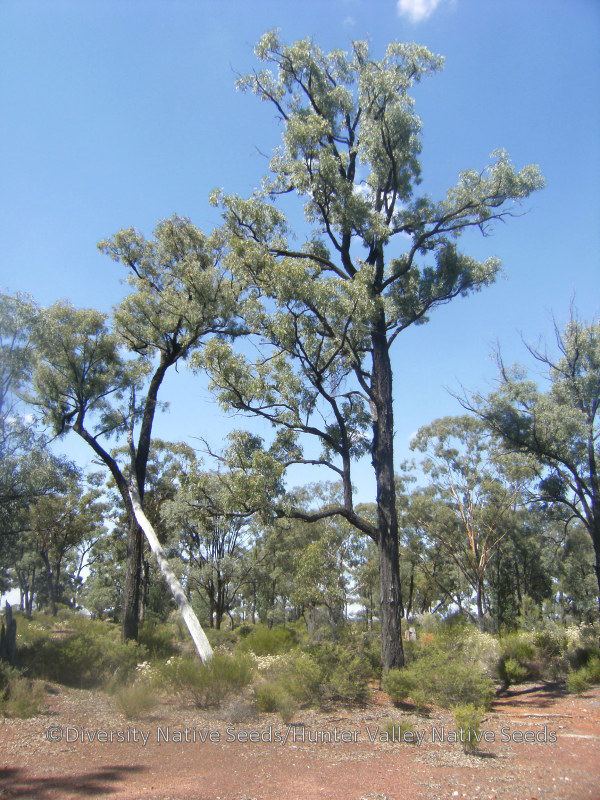 The Narrow-leaved ironbark is found in eastern Australia, from Picton southwest of Sydney north through New South Wales and Queensland to the vicinity of Cairns. It grows on sandier soils. The narrow-leaved ironbark is one of the key canopy species of the threatened Cumberland Plain Woodlands.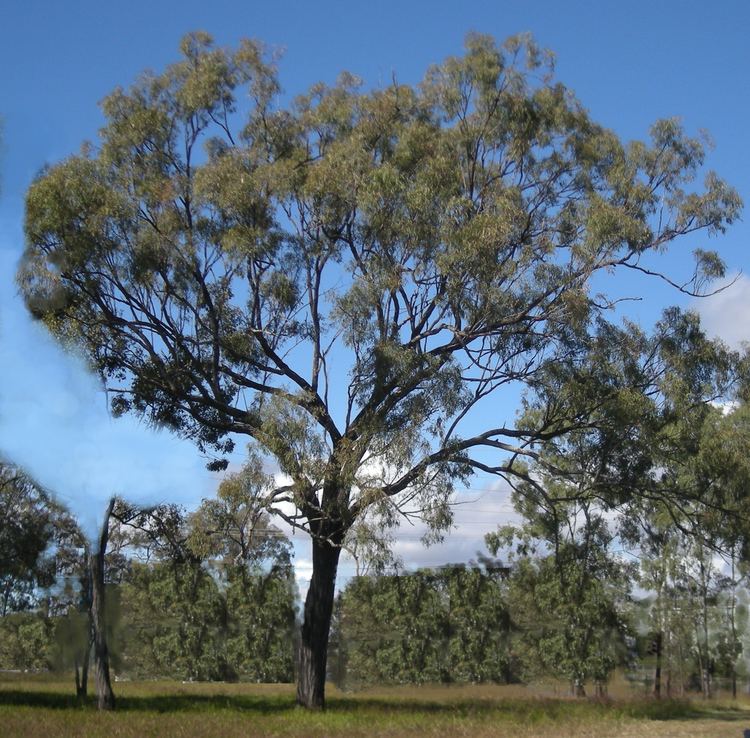 Koalas can consume the leaves, and the flowers are pollinated mainly by insects. The southern or shady side of the trunk is habitat for lichens.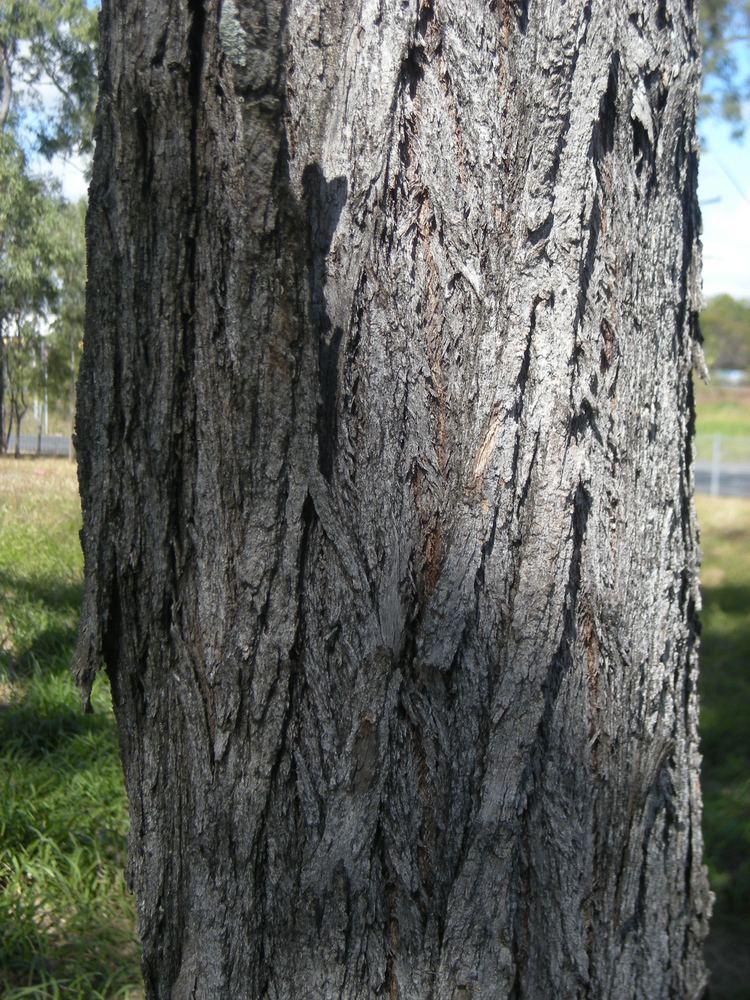 The tree has a hard, strong, and dark red timber, which has been used for sleepers and construction. A plank has been recorded as being used for Elizabeth Farm, Australia's oldest surviving European dwelling. It is used as a shade tree or to line roadways, and is also available as a cultivar. It is useful in honey production as the flowers are heavy in nectar and pollen; the resulting honey produced by bees is light-coloured and delicately flavoured.
Eucalyptus crebra Wikipedia