Covid-19
8.8

/

10

1

Votes

Alchetron

Rate This





Daisuke Kaneda




Yuzo Koshiro




5 July 2012




Etrian Odyssey




Nintendo 3DS







Yuji Himukai




Single-player




Atlus




Yuji Himukai




Atlus, NIS America






JP: July 5, 2012 NA: February 26, 2013 EU: August 30, 2013 AU: September 12, 2013




Role-playing, Dungeon crawler




Etrian Odyssey games, Atlus games, Role-playing games
Etrian Odyssey IV: Legends of the Titan, originally released as Sekaiju no Meikyū IV: Denshō no Kyojin (世界樹の迷宮IV 伝承の巨神), is a dungeon crawler role playing video game developed and published by Atlus for the Nintendo 3DS. It is the sequel to Etrian Odyssey III: The Drowned City and the first in the Etrian Odyssey series to be released on the 3DS.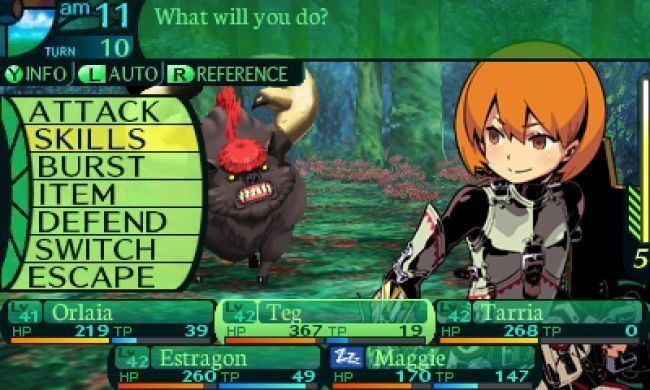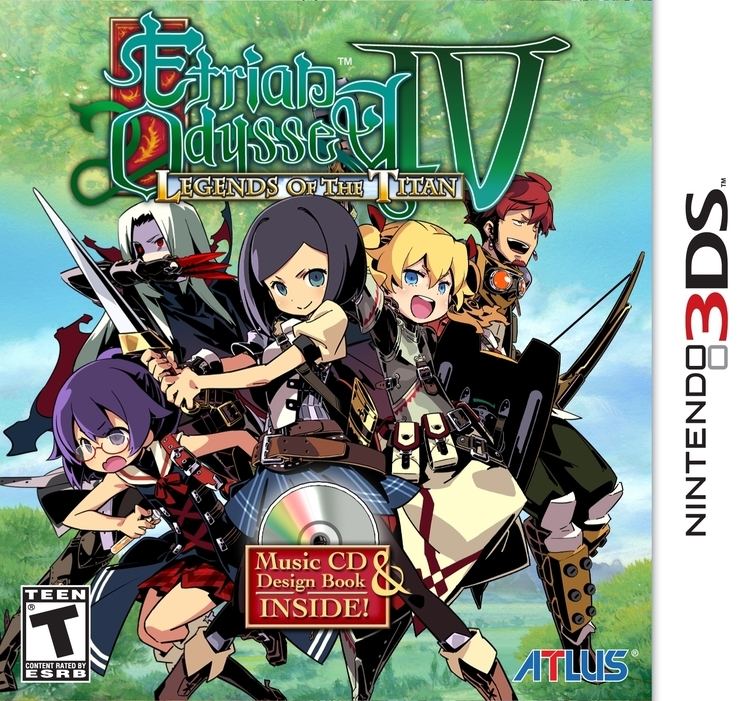 For centuries, the tree Yggdrasil has been a constant presence in the lives of the people of Tharsis. It looms on the horizon, visible from everywhere in the city. But its roots are in a far-off land where no one has ventured until the Outland Count of Tharsis sponsors an Explorers Guild to reach Yggdrasil and discover its secrets. As a player, you are the latest explorer arriving in Tharsis on an adventure to seek your fame and fortune.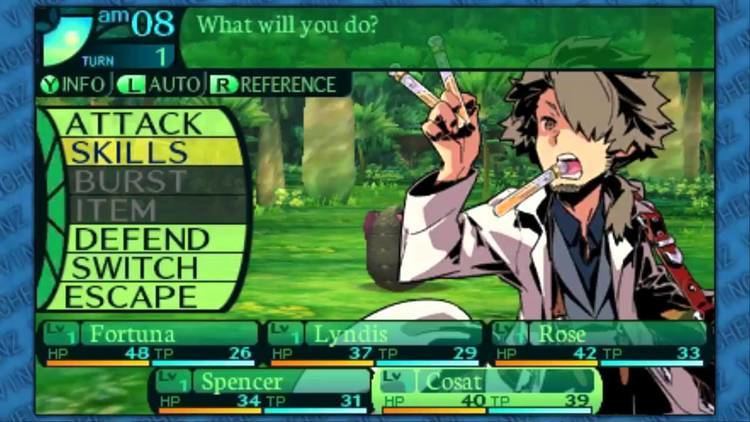 The gameplay remains similar to the first three games, with some minor differences. There is now a new overworld in the form of the sky, which the player can roam around with using an airship, which gains the ability to fly at higher altitudes as the game progresses. The FOEs in the overworld are generally much stronger than those in the dungeons. Also, dragons periodically roam the overworld, and will instantly knock out the entire party if the player's airship comes within their attack range, usually, but not always, causing a game over. Also, enemies are now represented by moving 3D models rather than the static 2D sprites of the previous entries.
Critical reception of the game in Japan has been very positive, with Famitsu giving it a score of 35 out of 40 (9,9,9,8). Elsewhere, the game also received "favorable" reviews according to video game review aggregator Metacritic.
Etrian Odyssey IV sold 100,000 copies in its first week of release in Japan according to Media Create, giving it the highest opening sales in the Etrian Odyssey franchise series to date. By October 2012, it had sold 150,000 units and as of July 2013, is the best selling game in the series.
Etrian Odyssey IV: Legends of the Titan Wikipedia