Covid-19
1994–present




Dave Perkins






Joe Chambless Cory Boatright Tommy Torres Kirk Campbell




Edmond, Oklahoma, United States (1992)




E.D. III, Eternal Decision, Ghost in the Machine




Heavy metal, Thrash metal, Christian metal




The Godfatherecords, Godfather Records




Deliverance, Seventh Angel, Vengeance Rising, Extol, Temple of Blood
Eternal Decision is an American thrash metal band. Musically the band blends Pantera influenced riffs, with a mix of James Hetfield (Metallica) styled vocals. In 1997 the band released their critically acclaimed self-titled debut throughout the United States and 16 other different countries. They have since gone on to release 2 more full-length studio albums, 1999's "Ghost in the Machine" and 2002's "E.D. III. Their second album Ghost in the Machine had 2 songs chart in the top 5 on the Pure Rock Report.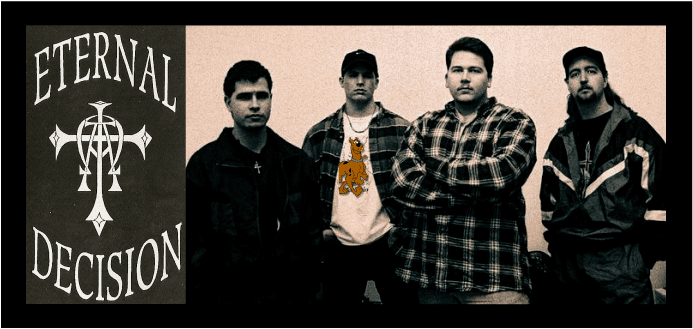 Current
Joe Chambless - Bass and Vocals
Cory Boatright - Guitar and Vocals
Tommy Torres - Guitar
Kirk Campbell - Drums
Former
Dave Perkins - Vocals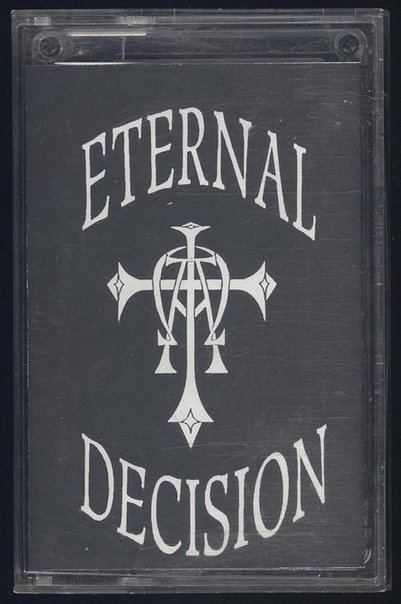 Eternal Decision (1997 Cling, Godfather)
Ghost in the Machine (1999 Godfather, Review: HM Magazine)
E.D. III (2002, Godfather)
Two Thousand Years Of Metallica (2005 Compilation, Godfather)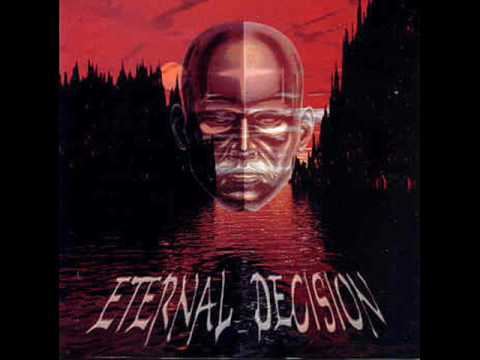 Mainly due to the similarities in vocal style, the group is often mistaken for Metallica. Prior to the release of Metallica's 2008 album Death Magnetic, many Ares Galaxy and Limewire users downloaded mislabeled Eternal Decision songs, one such example of this being "Imminent Destruction", which was frequently labeled as All Nightmare Long. The song "Hunger" from the band's self-titled debut album also received many downloads on Napster due to the fact that many people believed it to be a new unreleased Metallica song or a collaboration between Megadeth and Metallica.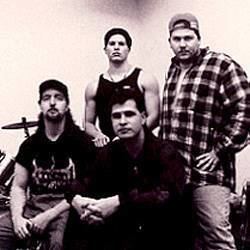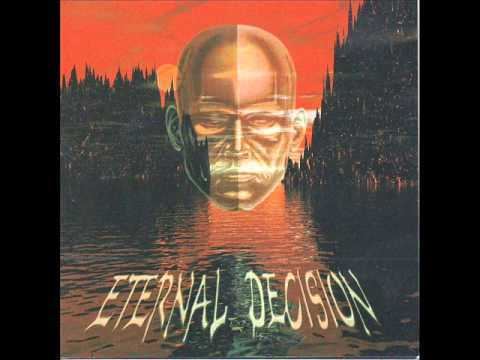 Imminent DestructionEternal Decision · 1997
The SearchEternal Decision · 1997
Stomping GroundEternal Decision · 1997

Eternal Decision Wikipedia