Covid-19
Estelita Liana




Black




Estelita Liana




1.72 m (5 ft 7 ⁄2 in)




Black




Puteri Indonesia 2014






Puteri Indonesia 2014 (2nd Runner-up) (Puteri Indonesia Pariwisata 2014) Miss Supranational 2014 (Best National Costume)
Estelita Liana (born 22 July 1993 in Sleman, Special Region of Yogyakarta) is an Indonesian beauty pageant titleholder who was crowned Puteri Indonesia Pariwisata 2014 or 2nd Runner-up at the Puteri Indonesia 2014 and will represent her country at the Miss Supranational 2014 pageant.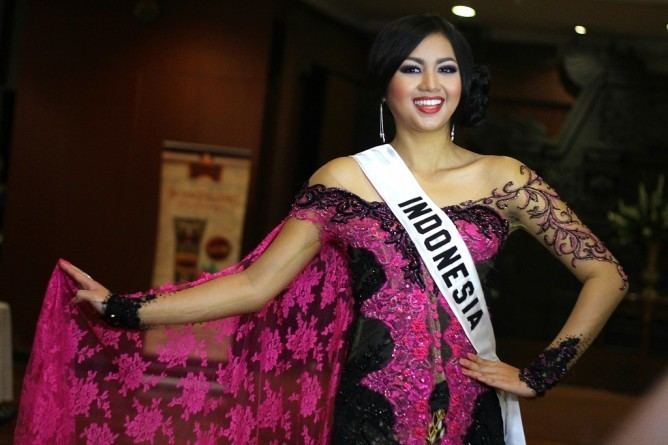 Estelita is a medical student at Gadjah Mada University, Yogyakarta, Indonesia. Being a lecturer assistant of Anatomical Pathology in her faculty, she has reached number of high achievements as she was the second best graduate of SMA Negeri 8 Yogyakarta, finalist of Sepuluh Nopember Institute of Technology Statistics Olympic, was part of the 4th Runner-up team of The A Team cheerleading competition in 2011, finalist of Monev Science competition, chosen as participant at Indosat Mobile Academy, Crowned as of Kartini Model 2010, was the 3rd Runner-up of Top Model MP and Star Model 2007 competitions and the Winner of Healthy Hiking competition.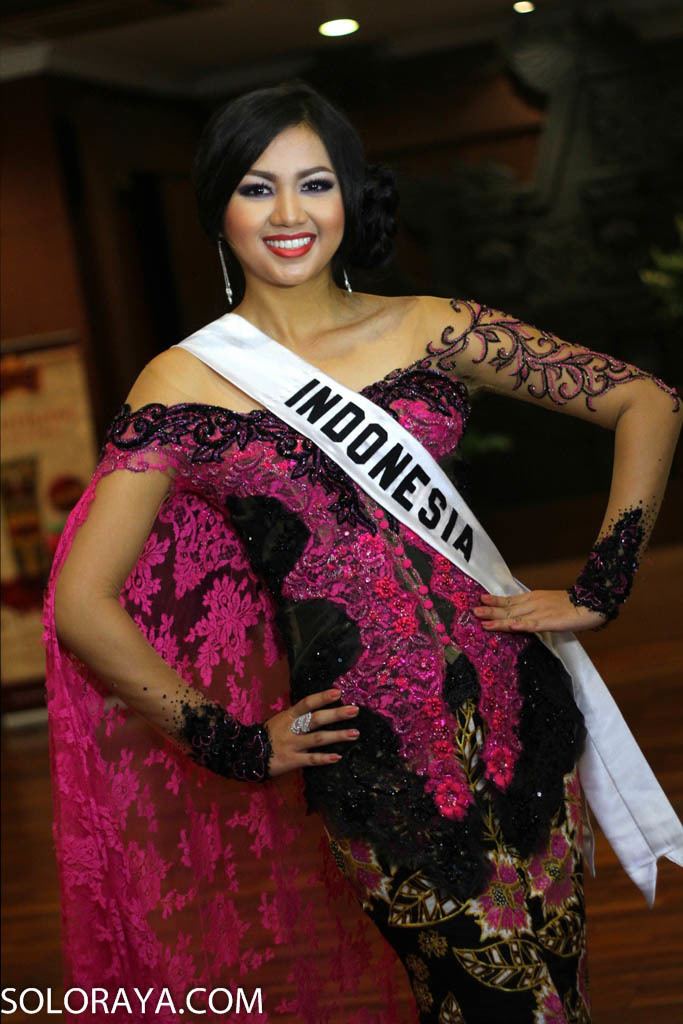 Estelita was crowned Puteri DI Yogyakarta 2013 on December 21 and would represent DI Yogyakarta at Puteri Indonesia 2014.
Estelita represented DI Yogyakarta at Puteri Indonesia 2014 and eventually finished as second runner-up to Elvira Devinamira and was crowned as Puteri Indonesia Pariwisata 2014. Estelita is the second woman from Special Region of Yogyakarta who took the title after Anggi Mahesti at the Puteri Indonesia 2008.
Estelita represented Indonesia at the Miss Supranational 2014 in Krynica-Zdroj, Poland. The 71 contestants from around the world competed at the pageant. Estelita awarded the Best National Costume. The costume themed burung enggan (or hornbill in English) collaborating with Kalimantan ethnic.
Estelita Liana Wikipedia