Brazil


46,077.5 km2


Vitoria




Paulo Hartung




3.885 million (Jul 1, 2014)




Universidade Federal do Espirito Santo, Santa Casa de Misericordia of Vitoria




Vitoria - Espirito Santo, Vila Velha, Serra, Guarapari, Cariacica



Espirito Santo is one of the states of southeastern Brazil, often referred to by the abbreviation "ES". Its capital is Vitoria and the largest city is Vila Velha. The name of the state means literally "holy spirit" after the Holy Ghost of Christianity. With an extensive coastline (40% of the territory is on the coast), the state has some of the countrys main ports, but the beaches are the most significant tourist attractions. Vitoria, the capital, is on an island, next to Guarapari, well known for its sands. In the extreme north is the Itaunas part of the municipality of Conceicao da Barra, whose sand dunes and forro are famous. Also on the coast, the typical cuisine is another attraction with the moquecas capixabas and many fruits from the ocean and seafood. In the country of the state there are many natural attractions such as the parks of Pedra Azul and Serra do Caparao , and the Italian and German colonies.
With 46,180 square kilometers (17,830 sq mi), it is about the size of Estonia, or half the size of Portugal, and has a variety of habitats including coastal planes, lakes, mountainous forests, mangroves and many others.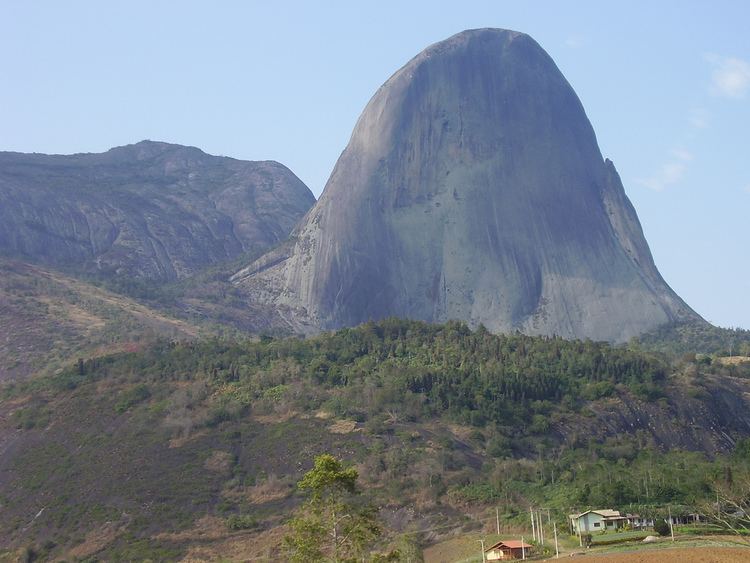 The islands of Trindade and Martim Vaz, 715 kilometers (444 mi) east of Vitoria in the southern Atlantic Ocean, also belong to Espirito Santo state.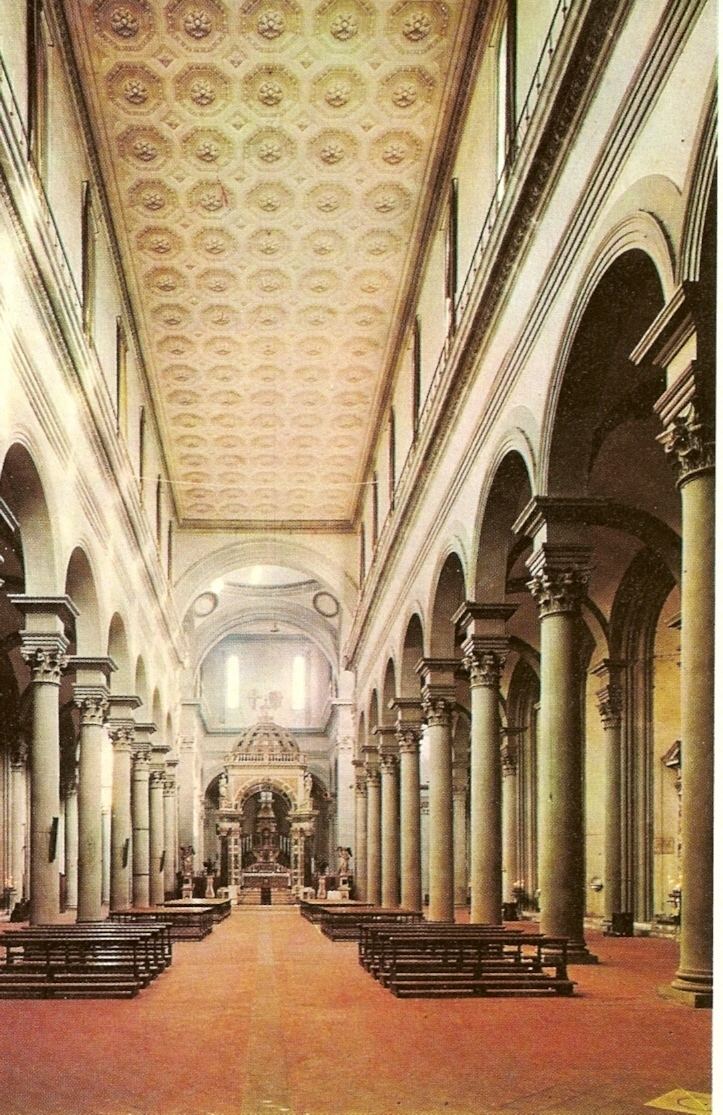 Espirito Santo was first inhabited by Amerindians, whose different tribes were usually semi-nomadic. The area was colonized by the Portuguese, and subsequently descendants of black slaves, and, later, by European immigrants of various origins.
The service sector is the largest component of GDP at 50%, followed by the industrial sector at 44%. Agriculture represents 5% of GDP (2004). Espirito Santos exports: manufacturing of iron and steel 35.8%, iron ore 25.2%, paper 17.6%, coffee 7.7%, granite 6.5% (2002).
Espirito Santo Wikipedia
(,)http://upload.wikimedia.org/wikipedia/en/3/36/Santo_Spirito_Firenze_interno.jpg(,)http://upload.wikimedia.org/wikipedia/commons/f/ff/Imp%25C3%25A9rio_do_Esp%25C3%25ADrito_Santo_do_Terreiro,_Terra_Ch%25C3%25A3,_Angra_do_Hero%25C3%25ADsmo,_Terceira,_A%25C3%25A7ores.jpg(,)http://www.texasbeyondhistory.net/espiritu/images/goliad-main.jpg(,)http://upload.wikimedia.org/wikipedia/commons/3/36/VitoriaTeatroCG.jpg(,)http://www.museumsinflorence.com/foto/santo%2520spirito/image/Untitled-9.jpg(,)http://www.travel-in-portugal.com/sites/default/files/photos/alcacer-church.jpg(,)http://farm4.staticflickr.com/3613/3398084154_26107f4240_b.jpg(,)http://www.amoeba.com/admin/uploads/blog/Eric_B/Publication4_1.jpeg(,)http://farm5.staticflickr.com/4032/4483095558_035896d8eb_b.jpg(,)http://www.tamu.edu/faculty/ccbn/dewitt/images/golmission.jpg(,)http://ichef.bbci.co.uk/news/660/media/images/76744000/jpg/_76744346_creditagricole2.jpg(,)http://farm2.static.flickr.com/1127/1088095702_fe90d540c6.jpg
(,)http://www.mirantesmt.com/wp-content/uploads/2011/07/Bahia-03.jpg(,)http://upload.wikimedia.org/wikipedia/commons/7/76/Pedra_Azul,_Espirito_Santo.jpg(,)http://cache1.asset-cache.net/gc/84499350-brazil-espirito-santo-itaunas-dune-gettyimages.jpg%3Fv%3D1%26c%3DIWSAsset%26k%3D2%26d%3D%252BytOpW4J4Qq9MBS6DnriCrenDc6MSS36Xv61KyRayvnzVcNKJ%252FQIXbVa%252Fzms3WviuJxfOsMM0cgTrBJVdhzQbw%253D%253D(,)http://cache4.asset-cache.net/gc/84549755-brazil-espirito-santo-dunes-gettyimages.jpg%3Fv%3D1%26c%3DIWSAsset%26k%3D2%26d%3Dwxw8fYAZk9OlIVq90HvmQ0%252F2WRNDLXJIybqbHJV7hHQWuv7F3tlIwQM5KIGCyxJlGZekgNHk%252BUkmYgWWmK98JA%253D%253D(,)http://cache4.asset-cache.net/gc/84499153-brazil-espirito-santo-reforestation-of-gettyimages.jpg%3Fv%3D1%26c%3DIWSAsset%26k%3D2%26d%3D5Db1pzr6Wjzsb3wUons3wKsSanwPFUMxf5TKWoHOL6NtpnrSuDNG35LF8dHLaPTkJY5m7PAl3j4tQu12ZF51nQ%253D%253D(,)http://cache3.asset-cache.net/gc/84516291-brazil-espirito-santo-rocky-formation-gettyimages.jpg%3Fv%3D1%26c%3DIWSAsset%26k%3D2%26d%3DEp0ltxBstFCgB%252BF6LpjMMvGm9t39PFQZ1M2yBc0k%252FTb2GjA7nytYeKXQ6ccLEXlqUlBE%252FonDvqKci3I3d2G%252FrA%253D%253D(,)http://cache2.asset-cache.net/gc/165786167-serra-do-esp%25C3%25ADrito-santo-to-gettyimages.jpg%3Fv%3D1%26c%3DIWSAsset%26k%3D2%26d%3DuO5lttxBFMqTPY9CXfVR%252Fc9mU1ugJeHZanetJ%252FddbFtnjSovvDnYtYXNYoFNmj8TkVsud0YU7cAE6SsE5R057A%253D%253D(,)http://www.americaelementall.com/en/wp-content/uploads/2011/01/26_elementall_TopHD_HOR.jpg(,)http://previews.agefotostock.com/previewimage/bajaage/ca982ba960f40ef8fbfea21abc12cfae/yst-gus-00394d.jpg(,)http://cache1.asset-cache.net/gc/171857344-serra-do-espirito-santo-jalapo-tocantin-bra-gettyimages.jpg%3Fv%3D1%26c%3DIWSAsset%26k%3D2%26d%3DetpYCqNdT9Zjs232Tc%252FkVqh7h4Ehshh8us5kco8t%252BaD2qfQuKJVFuoC0463t99Vw(,)http://cache3.asset-cache.net/gc/158815783-esp%25C3%25ADrito-santo-hills-in-a-summer-day-gettyimages.jpg%3Fv%3D1%26c%3DIWSAsset%26k%3D2%26d%3D%252Barf8L458qkmClh4j302h9qebLbX%252F5eAflyOxduoKp433LV9U0HCKIb5nIbfroR2ij%252FM0oqmEQE9X7LKoUUcnw%253D%253D(,)http://cache2.asset-cache.net/xc/491247785.jpg%3Fv%3D2%26c%3DIWSAsset%26k%3D2%26d%3D7kGmk5wH-N8WmlXCQYyw9H6yqKsGwlpWNDziDu9NamiynX3K5o4SZw9If4Kx-iZ20(,)http://cache3.asset-cache.net/gc/173406171-cliffs-of-the-serra-do-espirito-santo-jalapo-gettyimages.jpg%3Fv%3D1%26c%3DIWSAsset%26k%3D2%26d%3DJtMhjNaJgdXvBpCN0iruUWCd0i2HTlvf8rhA9rQIyU6HmqVkDWFi1sAb0D58KKFE(,)http://mw2.google.com/mw-panoramio/photos/medium/5237324.jpg(,)http://mw2.google.com/mw-panoramio/photos/medium/12263250.jpg(,)http://mw2.google.com/mw-panoramio/photos/medium/56645047.jpg(,)http://www.americaelementall.com/imagebank/wp-content/uploads/2013/04/BR_BA_RD_018_web.jpg
(,)http://media-cdn.tripadvisor.com/media/photo-s/02/f1/b9/35/espiritu-santo.jpg(,)http://www.globeholidays.net/South_America/Brazil/Bahia/Media/Bahia_Moqueca.jpg(,)http://upload.wikimedia.org/wikipedia/commons/c/c8/Vanuatu_-_Espiritu_Santo.PNG(,)http://territorios.net/wp-content/uploads/2014/01/destaque_000006751-657x360.jpg(,)http://media-cdn.tripadvisor.com/media/photo-s/03/9f/5c/3d/espiritu-santo.jpg(,)http://www.miamicondoinvestments.com/condosimages/2595/622/1-exterior-3-espirito-santo-plaza.jpg(,)http://brazilianarts.org/wp-content/uploads/2014/07/BAF__cooking_class_april_2014_link.png(,)http://www.miamicondoinvestments.com/condosimages/2595/622/1-exterior-1-espirito-santo-plaza.jpg(,)http://www.caboexpeditions.com.mx/caboexped/wp-content/uploads/2013/07/aerial-view-of-espiritu-santo-island.jpg(,)http://www.caboexpeditions.com.mx/caboexped/wp-content/uploads/2013/07/espiritu-santo-island-expedition.jpg
(,)http://www.thetravelword.com/wp-content/uploads/2010/07/pirenopolis-procession.jpg(,)http://upload.wikimedia.org/wikipedia/commons/3/3a/Pomeranoespiritosanto.png(,)http://2.bp.blogspot.com/-2LQkUW7BLd0/U3FWg-k9E0I/AAAAAAAACos/Glh970XahWc/s1600/espirito%2Bsanto.jpg(,)https://insiderbrazil.files.wordpress.com/2011/10/brasil_es1.jpg(,)https://apaixonadapelobrasil.files.wordpress.com/2012/09/brazilmap.jpg%3Fw%3D634(,)http://lh4.ggpht.com/-YjS4Z4UbGy0/SiP4NcYraGI/AAAAAAAADwc/goYh06BPdyA/IMG_3046.JPG%3Fimgmax%3D912(,)http://upload.wikimedia.org/wikipedia/commons/0/04/Brasao_espirito_santo_do_pinhal.jpg
(,)http://palermobakery.com/wp-content/uploads/2013/12/52b0861cc6ba5df56700000d.jpeg(,)http://www.baressp.com.br/barreporter/imgs/portugal_14092012172451.jpg(,)http://www.brasil-europa.eu/Estados/Espirito_Santo_files/droppedImage-filtered_4.jpg(,)http://www.turistaprofissional.com/wp-content/uploads/2013/12/O-que-fazer-Esp%25C3%25ADrito-Santo.jpg(,)http://maps.ivector.co.uk/-39.92/-18.54/650x370/8(,)http://www.es.gov.br/Banco%2520de%2520Imagens/Ger%25C3%25AAncia%2520de%2520M%25C3%25ADdia%2520Eletr%25C3%25B4nica/seturcircuito281212a_jpg.jpg(,)http://www.es.gov.br/Banco%2520de%2520Imagens/Patrim%25C3%25B4nio.jpg(,)http://www.brasil-europa.eu/Estados/Espirito_Santo_files/droppedImage-filtered.jpg(,)http://www.yourwonder.com/photos/A8738F7E850F1785.jpg
(,)http://upload.wikimedia.org/wikipedia/commons/8/85/Brazil_State_EspiritoSanto.svg(,)http://www.marcopolis.net/images/stories/brazil_report/interviews/Adetur_ES/Tourism_Espirito_Santo.jpg(,)http://www.espiritusantotourism.com/images/img04.jpg(,)http://media-cdn.tripadvisor.com/media/photo-s/01/d4/60/51/matevulu-blue-hole.jpg(,)https://property-brazil.s3.amazonaws.com/uploads/destination_guide_page/23/map/large/map-espirito-santo-brazil.jpg(,)http://www.marcopolis.net/images/stories/brazil_report/interviews/Adetur_ES/Vitoria.jpg(,)http://www.vanuatu-vacations.com/images/bokissa_eco_island_adventur.jpg(,)http://img1.10bestmedia.com/Images/Photos/218181/Museum_54_990x660_201406010031.jpg(,)http://upload.wikimedia.org/wikipedia/commons/8/8c/Vit%25C3%25B3ria,_Esp%25C3%25ADrito_Santo,_Brazil-12July2009.jpg(,)http://media-cdn.tripadvisor.com/media/photo-s/01/79/38/b2/vitoria.jpg(,)http://upload.wikimedia.org/wikipedia/en/8/89/Guarapa.jpg(,)https://images-resrc.staticlp.com/C%3DAR1200x630/S%3DW1200,U/O%3D85/http://media.lonelyplanet.com/assets/image/7da6456b4bad807fc5e962b97dab57f07f7c819eb26b6fb22a709aa25c34ffb9/7d2f757c85c426650f985bc631ab447705e1c4a74723ca1a86bae6b39bcb91b7.jpg