Ecuador




154,035 (2010)


70.45 km2


September 21, 1526




Ernesto Estupinan (MPD)



Esmeraldas is a coastal city in northwestern Ecuador. It is the seat of the Esmeraldas Canton and capital of the Esmeraldas Province. It has an international sea port and a small airport (IATA location identifier: ESM). Esmeraldas is the major seaport of northwestern Ecuador, and it lies on the Pacific coast at the mouth of the Esmeraldas River. It is exactly at the antipodes of Padang, Indonesia. The city is the principal trading hub for the regions agricultural and lumber resources, and is the terminus of the 313-mile (504-km) Trans-Ecuadorian Pipeline from the oil fields in northeastern Ecuador.
Esmeraldas is well known around Latin America given the large number of locals that have historically played in the Ecuadorian national football team.
The port of Esmeraldas is economically important for the northern part of Ecuador, and the port of Balao is an important oil processing facility. Exports from Esmeraldas include wood and wood chips, bananas, and other agricultural products.
Tourist attractions include beaches, virgin forests, the culture of the indigenous Cayapas people, marimba and afro-ecuatoriana music and the La Tolita archaeological zone. Other attractions include Atacames, famous for the "crazy coconut" (coco-loco, traditional drink made with coconut water) and its handicrafts in black and red coral. Saami, an area of large Palms which extends by serene waters and blue; Muisne, with pristine beaches of warm sand inhabited by Red crabs in a tropical atmosphere; Quininde, with vast African palm trees and cane guadua; houses, and Tonsupa, famous for its beautiful sunsets.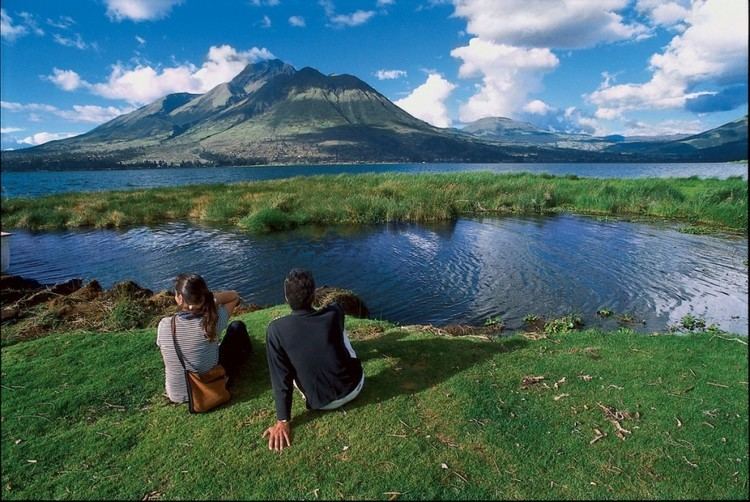 The U.S. State Department advises caution when travelling to the northern border region of Ecuador, including Esmeraldas.
Esmeraldas, Ecuador Wikipedia
(,)https://www.wfp.org/sites/default/files/u410/ecuador%2520woman%2520participant%2520refugee.jpg(,)http://cdn2.vtourist.com/19/4337499-Encocado_de_filete_de_pescado_batido_de_coco_Atacames.jpg(,)http://media-cdn.tripadvisor.com/media/photo-s/02/63/74/13/filename-0136816-jpg.jpg(,)http://social.oniracom.com/wailers/ecuador.png(,)http://media-cdn.tripadvisor.com/media/photo-s/01/63/1a/e8/esmeraldas.jpg(,)http://paradiseintheworld.com/wp-content/uploads/2012/06/Esmeraldas-Beach.jpg(,)http://media-cdn.tripadvisor.com/media/photo-s/01/63/4e/ef/esmeraldas.jpg(,)http://keeptradegoing.com/app/uploads/2014/06/ECUADOR-GASTRONOMIC-INVITATION-fancy-food-2014.jpg(,)http://upload.wikimedia.org/wikipedia/commons/6/66/Ceviche_ecuador.JPG
(,)http://www.orijinculture.com/community/wp-content/uploads/2011/06/mariba4.jpg(,)http://1.bp.blogspot.com/-4CdB3_xuyTE/UIWFusha5rI/AAAAAAAAFxI/UxTlUHIhJ3Q/s640/05_jpg.jpg(,)https://www.wfp.org/sites/default/files/imagecache/600x400/7(bis)In%2520Esmeraldas,%2520the%2520mayor%2520gave%2520the%2520Wailers%2520and%2520WFP%2520Representative%2520mini%2520marimbas,%2520tokens%2520of%2520Afro-Ecuadorian%2520culture.jpg(,)http://www.unhcr.org/thumb1/4c90e4f06.jpg(,)http://www.ewbportland.org/files/TravelTeam.jpg(,)http://www.wfp.org/sites/default/files/imagecache/photo_collection_image/7(bis)In%2520Esmeraldas,%2520the%2520mayor%2520gave%2520the%2520Wailers%2520and%2520WFP%2520Representative%2520mini%2520marimbas,%2520tokens%2520of%2520Afro-Ecuadorian%2520culture.jpg(,)http://news.vivatravelguides.com/files/2011/10/ceviche.jpg(,)http://4.bp.blogspot.com/-xvlk-hIeZbs/UyEVptxgA5I/AAAAAAAACGA/1QhewS5bV3U/s1600/Mulatos%2Bde%2BEsmeraldas%2B1599%2BQuito%2BEcuador%2BDon%2BFrancisco%2Bde%2BArobe%2Band%2Btwo%2Bsons.jpg(,)http://lanomadita.files.wordpress.com/2013/05/laundry.jpg(,)http://www.globalpost.com/sites/default/files/styles/w768/public/photos/2014-June/ecuador_world_cup_2014_06_20.jpg%3Fitok%3DXivOkYuj(,)http://1.bp.blogspot.com/__3wvtv3rTT0/TKtSgYXTp0I/AAAAAAAABT0/1Sg37UTSU3I/s1600/Afro%252520ecuadorians.jpg(,)http://www.howlingearth.com/images/bambuco1.jpg(,)http://1.bp.blogspot.com/-X1pKdBMGg3Q/UIWJI1ynnEI/AAAAAAAAFyQ/bJCE1EMtJfo/s640/Madera-metalicos.png(,)http://www.wildriverreview.com/images/photo-latunda_esmeraldasfamily.jpg(,)http://2.bp.blogspot.com/-fmmt4gk_-sM/UYwD28M1giI/AAAAAAAAAaY/LepiiCNUA3U/s1600/Pic%2B1.JPG
(,)http://www.ecuadorpersonalassistant.com/travel_ecuador/ecuador/travel_esmeradlas_ecuador.jpg(,)http://www.marrygoaround.com/wp-content/uploads/2013/07/romantic-ecuador-1024x685.jpg(,)http://1.tpstc.com/img/guidecovers/1_DSC_1886-dr-cotopaxi.jpg(,)http://server.ecostravel.com/imagenes/map_esmeraldas.jpg(,)http://media-cdn.tripadvisor.com/media/photo-s/01/08/76/63/bahia-de-caraquez.jpg