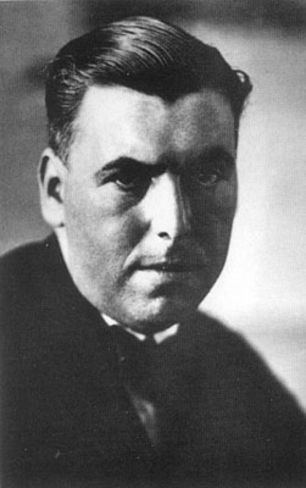 Schulhoff was born in Prague into a German-Jewish family. His father Gustav Schulhoff was a wool merchant from Prague and his mother Louise Wolff from Frankfurt. The noted pianist and composer Julius Schulhoff was his great-uncle.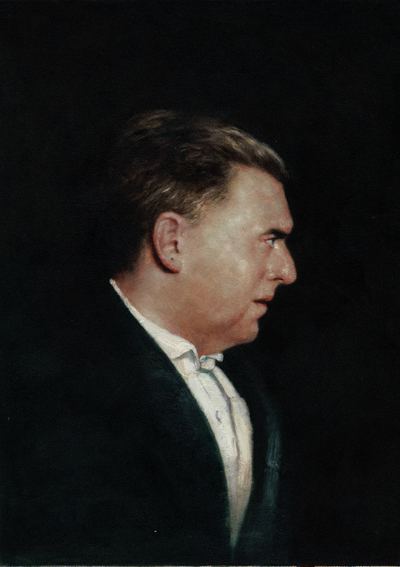 Antonín Dvořák encouraged Schulhoff's earliest musical studies, which began at the Prague Conservatory when he was ten years old. He studied composition and piano there and later in Vienna, Leipzig, and Cologne, where his teachers included Claude Debussy, Max Reger, Fritz Steinbach, and Willi Thern. He won the Mendelssohn Prize twice, for piano in 1913 and for composition in 1918. He served on the Russian front in the Austro-Hungarian army during World War I. He was wounded and was in an Italian prisoner-of-war camp when the war ended. He lived in Germany after the war until returning to Prague in 1923 where he joined the faculty of the conservatory in 1929.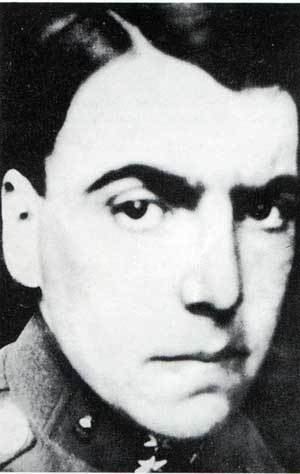 He was one of the first generation of classical composers to find inspiration in the rhythms of jazz music. Schulhoff also embraced the avant-garde influence of Dadaism in his performances and compositions after World War I. When organizing concerts of avant-garde music in 1919, he included this manifesto:
Absolute art is revolution, it requires additional facets for development, leads to overthrow (coups) in order to open new paths...and is the most powerful in music.... The idea of revolution in art has evolved for decades, under whatever sun the creators live, in that for them art is the commonality of man. This is particularly true in music, because this art form is the liveliest, and as a result reflects the revolution most strongly and deeply–the complete escape from imperialistic tonality and rhythm, the climb to an ecstatic change for the better.
Schulhoff occasionally performed as a pianist in the Prague Free Theatre. He also toured Germany, France and England performing his own works, contemporary classical compositions, and jazz.
His 1921 Suite for Chamber Orchestra, in one critic's words, "is stylistically mixed, with jazz-like numbers...encompassing two slow affecting ones...as if the clown of Die Wolkenpumpe has let the mask slip as he recalled the horrors and absurdities of the trenches." He wrote his friend Alban Berg in 1921:
I am boundlessly fond of nightclub dancing, so much so that I have periods during which I spend whole nights dancing with one hostess or another...out of pure enjoyment of the rhythm and with my subconscious filled with sensual delight.... [T]hereby I acquire phenomenal inspiration for my work, as my conscious mind is incredibly earthly, even animal as it were.
Olin Downes praised a Salzburg performance of his Five Pieces for String Quartet in 1924:
These pieces attempted only to charm or entertain. They had spontaneous humor, sentiment, a fluent and admirable technic.[sic] The idiom has enough modern pepper in it to constantly stimulate the ear; but the music is not forced, any more than it is portentous. A young composer of talent disported himself in these pieces, and his audience was duly grateful. Not all composers, old or young, have the good sense not to take themselves, now and again, too seriously.
Downes reported that following the performance Schulhoff played American ragtime numbers on piano at a local inn "till the walls tottered".
In 1928, the Flonzaley Quartet played the String Quartet No. 1 at their farewell New York concert between works of Beethoven and Brahms, and it was greeted enthusiastically. A 1930 performance of Schulhoff's Partita by Walter Gieseking proved to be the audience's favorite work of the recital "to judge from the applause and laughter" wrote one reviewer, "which greeted the sections bearing such titles as 'All Art Is Useless' and 'Alexander, Alexander, You Are a Salamander'."
He composed his Concerto for String Quartet and Wind Orchestra in 1930, which provides, in one critic's estimation, "a fascinating inversion of the traditional concerto grosso style, with winds providing the framework of the piece as a whole, within which the string quartet appears as contrast and solo."
In the 1930s, Schulhoff faced mounting personal and professional difficulties. Because of his Jewish descent and his radical politics, he and his works were labelled degenerate and blacklisted by the Nazi regime. He could no longer give recitals in Germany, nor could his works be performed publicly.
His communist sympathies, which became increasingly evident in his works, also brought him trouble in Czechoslovakia. In 1932 he composed a musical version of The Communist Manifesto (Op. 82). Taking refuge in Prague, Schulhoff found employment as a radio pianist, but earned barely enough to cover the cost of everyday essentials. When the Nazis invaded Czechoslovakia in 1939, he had to perform under a pseudonym. In 1941, the Soviet Union approved his petition for citizenship, but he was arrested and imprisoned before he could leave Czechoslovakia.
In June 1941, Schulhoff was deported to the Wülzburg concentration camp near Weißenburg, Bavaria. He died there on 18 August 1942 from tuberculosis.
Schulhoff went through a number of distinct stylistic periods, ranging, in Anne Midgette's words, "from the endearing self-consciousness of talented youth in the Suite for Chamber Orchestra to the fierce somber aggression of the Fifth Symphony." She found that even as his style changed there was a certain commonality, so that even the "angular, forceful, even raw style" of the late Fifth Symphony reflected "the late Romantic tradition of orchestral color".
His early works exhibit the influence of composers from the preceding generation, including Debussy, Scriabin, and Richard Strauss. Later, during his Dadaist phase, Schulhoff composed a number of pieces with absurdist elements. In futurum, part of his Fünf Pittoresken for piano, is a silent piece composed entirely of rests that anticipates John Cage's 4′33″ by over thirty years. Schulhoff's composition is notated in great rhythmic detail, employing bizarre time signatures and intricate rhythmic patterns. A 1923 report of a Bochum performance puts Schulhoff in the context of his contemporaries:
The patience of the town of Bochum was sorely tried by four composers of the most modern tendency in one concert. Six Orchestral Pieces by A. von Webern...were received with strong distrust; the warmer blooded Bela Bartok could not restore confidence with his orchestral pieces. But when the most extreme modern Erwin Schulhoff presented his "thirty-two absurd variations upon a no less eccentric theme," opposition began to make itself felt and heard. The theme, according to the program, was played twice, and the weather began to look threatening. At the end of the helpless variations strong men who were provided with instruments for the purpose made a noise described in German as "höllenlärm", which was answered by equally noisy applause. The composer made a speedy escape.
Schulhoff's third period dates from approximately 1923 to 1932. The pieces composed during these years, his most prolific years as a composer, are the most frequently performed of his works, including the String Quartet No. 1 and Five Pieces for String Quartet, which integrate modernist vocabulary, neoclassical elements, jazz, and dance rhythms from a variety of sources and cultures. He thought of jazz as a dance idiom and in a 1924 essay expressed the view that no one, including Stravinsky and Auric, had yet successfully blended jazz and art music. Performers of his Sonata for Violin and Piano No. 2 (1927) have described how it "draws liberally on the composers interests and abilities as a bona fide jazzman, acerbic wit and dance aficionado" and said its andante has "the kind of expressivity you find in the music of Berg". One critic has written that "Schulhoff's notion of what constitutes jazz are as surreal as some of the Dadaist texts he set...; some of the music is rather more indebted to de Falla and Russian Orientalism than ragtime or anything trans-Atlantic." He thought that innovations like an entire movement of the Suite for Chamber Orchestra (1921) for percussion alone and the use of the siren in another "would have seemed outlandish enough in 1921, even if it all sounds a bit tame now [1995]." A New York Times critic in 1932 called the Duo for violin and cello (1925) "long-winded and even insincere", while a performance in 2012 noted it was dedicated to Janáček, evokes Ravel's Sonata for Violin and Cello and "blends folk and contemporary elements" while employing "a range of sonorities and effects like dramatic pizzicatos" while "vivacious Hungarian fiddle playing enlivens the Zingaresca movement".
His jazz oratorio H.M.S. Royal Oak tells the story of a naval mutiny against a superior who prohibits jazz on board ship.
The final period of his career was dedicated to socialist realism, with Communist ideology frequently in the foreground.
In general, Schulhoff's music remains connected to Western tonality, though—like Prokofiev, among others—the fundamentally triadic conception of his music is often embellished by passages of intense dissonance. Other features characteristic of Schulhoff's compositional style are use of modal and quartal harmonies, dance rhythms, and a comparatively free approach to form. Also important to Schulhoff was the work of the Second Viennese School, though Schulhoff never adopted serialism as a compositional tool.
The papers of conferences in Cologne (1992) and in Düsseldorf (1994) focused on Schulhoff's work have been published.