Covid-19
CoBrA, Tachisme





Ernest Mancoba





August 29, 1904 (

1904-08-29

)

Turffontein, Johannesburg, South Africa




Sculpture, Painting, Drawing




Egill Jacobsen Award (1989), Lee Krasner Award (1995-97),




October 25, 2002, Clamart, France




South African, French




University of Fort Hare



Ernest (Methuen) Mancoba (29 August 1904 – 25 October 2002) was an avant-garde artist, born in South Africa, who spent the majority of his life in Europe. He was probably South Africa's first professional Black modern artist, and exhibited from the late 1920s onward.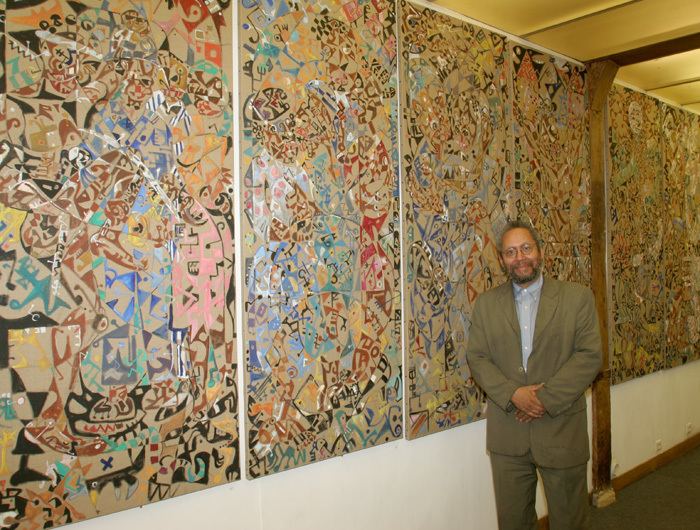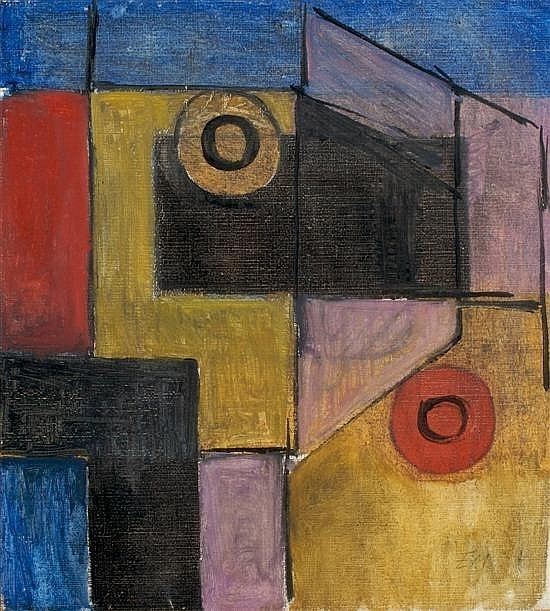 Born in Johannesburg, the son of a miner, Mancoba grew up on the Rand and was eventually sent to Grace Dieu near Pietersburg for his secondary schooling by his uncle, an Anglican minister. After graduating, he was hired at Grace Dieu as a language teacher in 1924.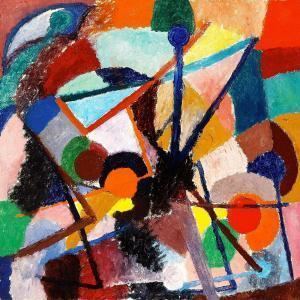 Mancoba's interest in art began in 1925 with the arrival of an adjunct teacher named Ned Paterson at Grace Dieu. Paterson, a recent art school graduate preparing for the ministry, introduced wood carving and gained a following among those at Grace Dieu who were artistically inclined. Mancoba took up woodcarving, which he would specialize in until moving to France in 1938. Initially Mancoba produced decorated pieces of furniture in the school carpentry shop, using the school's bas relief style. In 1929 he decided to move to try freestanding sculpture, and produced a commissioned work called African Madonna using a model in a contrapposto stance. African Madonna is probably the first modern sculpture produced by a Black South African, and is now on permanent display at the Johannesburg Art Gallery.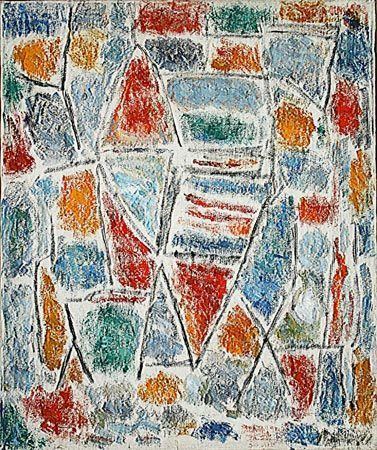 Along with other Grace Dieu carvers, Mancoba began exhibiting at the South African Academy annual competitions. By this point he and his friend Gerard Sekoto began to dream of attending art school in Europe, for which they needed a B.A. After leaving Grace Dieu to attend the South African Native College at Fort Hare on scholarship, he quit carving for several years. When his funds ran out, he dropped out of Fort Hare and survived by producing religious sculptures on commission, operating out of the Rhodes University Art Department. In 1935 he decided to pursue art full-time and moved to Cape Town, where he associated with a group of Trotskyite artists, including Lippy Lipshitz, who had a strong impact on his emerging sculpture style. In 1937, Grace Dieu rehired Mancoba to teach English at an affiliate, Khaiso Secondary School in Pietersburg. The goal was for Mancoba to earn a living while completing received his undergraduate degree from the University of South Africa by correspondence. With encouragement from Gerard Sekoto, Mancoba succeeded.
He left South Africa for Europe in 1938 when he received a scholarship to continue his studies in Paris, where he enrolled at the École nationale supérieure des arts décoratifs. While in Paris he met fellow student Sonja Ferlov, whom he married; their son Wonga (1946–2015) would eventually also become a respected artist. When the Germans occupied Paris during the Second World War, Mancoba was arrested and sent to a camp as a British subject. Mancoba moved with Ferlov to Denmark after the end of the war, and he and his wife Sonja Ferlov Mancoba connected with members of the Cobra movement. Its members coming from former Danish group Linien in which Ferlov participated and Høst in which both Ernest Mancoba as Sonja Ferlov Mancoba participated. In the 1950s, Mancoba returned to Paris, where he became a French citizen. He died near Paris in 2002, aged 98.
Once in Europe, Mancoba consciously abandoned the religious artistic tradition he had started out in. Increasingly he turned to painting, and gave up sculpture entirely in 1950. His increasing interest in abstraction has been interpreted by Elizabeth Morton as a conscious attempt to negate the paternalistic approach to art he had learned as an Anglican student. As Morton notes, Mancoba was one of the few mission-trained African artists "to have consciously eliminated all traces of his mission style from his work."
Although Mancoba was an active participant and founder in CoBrA and in later artistic movements, his role received little attention in art historical scholarship, leading artist and scholar Rasheed Araeen to argue in 2004 that the erasure of Mancoba was the result of racism and ethnocentrism.
Ernest Mancoba Wikipedia