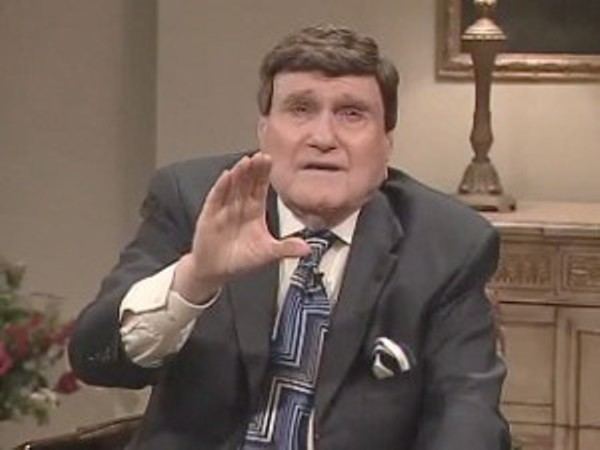 Born on August 9, 1921, Ernest Angley is a native of Gaston County, North Carolina. In his autobiography, he details his early life being raised in the Charlotte area as a Baptist, and at the age of 18 accepting Jesus Christ as his Savior. In the early 1950s, traveling with their tent and camper, he and his wife arrived in Northeast Ohio as a traveling "salvation and healing" Pentecostal evangelist.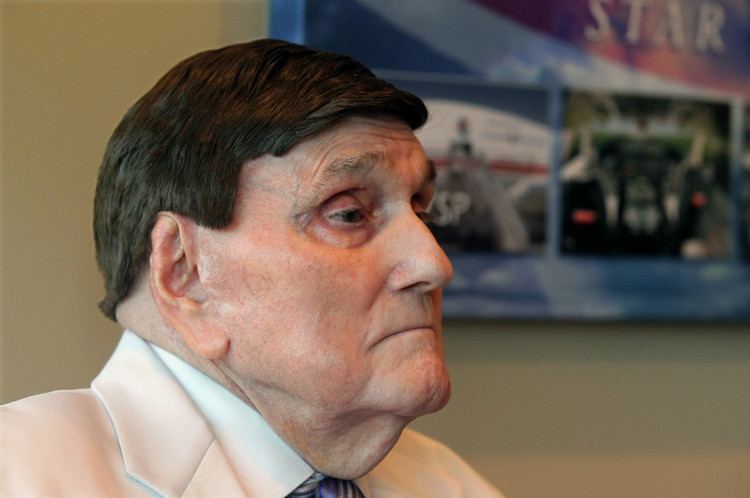 Angley's interdenominational ministry was originally based at Grace Cathedral (a.k.a. the "Temple of Healing Stripes") in Springfield Township, Ohio southeast of Akron. That church is now known as Grace Cathedral – Akron and is used by their youth ministry (for youth services) and for church weddings, funerals and Bible study. In 1994, Angley purchased part of a large complex in his home base of Cuyahoga Falls, Ohio that was formerly owned by televangelist Rex Humbard, which includes the church formerly known as the Cathedral of Tomorrow (which was rededicated as Grace Cathedral) and its next-door television studios.
Humbard's Cathedral of Tomorrow complex was sold in 1994 to television evangelist Ernest Angley, along with the Channel 55 license, which was used by Angley's Winston Broadcasting Network division for the current Cleveland area CW affiliate, WBNX-TV. This complex now includes the Grace Cathedral, the Cathedral Buffet restaurant, WBNX-TV's studios and offices, as well as other companies which lease space.
Angley began an online Bible college through his website in 2011 with the purpose of providing Bible study courses for laymen, missionaries, teachers and pastors.
Ernest Angley's ministry operates a Boeing 747SP, named "Star Triple Seven" and bearing registration P4-FSH, which it uses to transport missionaries and humanitarian aid internationally. The P4- tail number denotes the aircraft is registered in Aruba.
Ernest Angley's signature weekly one-hour program The Ernest Angley Hour can currently be seen throughout North America as well as internationally via broadcast stations, internet streaming, cable and satellite channels.
Angley also broadcasts The 90 & 9 Club (named in reference to Matthew 18:12–13) weekdays on his ministry owned TV station WBNX-TV 55 in Cleveland, Ohio. Additional airings of both shows as well as gospel music programming also airs on secondary digital channel 55.2.
Angley's Christian faith-based teachings, in particular his claims (based on the Biblical scripture Mark 9:23 "Jesus said unto him, If thou canst believe, all things are possible to him that believeth.") that AIDS and other diseases can be cured by God's healing power, were met with skepticism in South Africa. In March 2007, the Advertising Standards Authority in South Africa, after receiving a complaint, cancelled a newspaper ad for Angley's ministry, based on lack of preliminary filing of medical documentation at that time for healing of AIDS through prayer. Angley has since stated that he has verifiable medical documentation from former AIDS patients that he can submit to any country that requires it, and in the same 2007 television broadcast displayed medical documentation from four alleged former HIV positive patients of their new negative tests results.
After a youth pastor stepped down amid the church's discovery of his alleged inappropriate text messages to a parishioner and alleged drug abuse, some former church members came forward to participate in a local tabloid journalism styled newspaper column with allegations that Angley encouraged them to have abortions and certain childless men to have vasectomies. Angley, who denounces homosexuality as well as heterosexual fornication, was also accused by these former members of personally examining the genitals of the male churchgoers before and after their vasectomies. Angley acknowledged that he did offer advice and counseling before and after vasectomies to some men, but denied making any physical contact. He said he recommended they seek out medical help when some reported experiencing problems after surgeries. The associate pastor who stepped down amid his own controversy then accused Angley of inappropriately touching him over the course of seven years, which Angley denies. In the later part of the article series, the mother of the former youth pastor acknowledged that her son admitted to her that his genitalia was never touched by Angley. According to the article, the church members were informed at a public address of an attempt by that associate pastor and part of his family to force the resignation of the head pastor, Angley, as well as the other associate pastor, in order to take control of the church. When their demands were rejected by Angley and church officials the newspaper was contacted and the public accusations began. According to the article as well as public statements, Angley and church officials have stated the accusations are lies and that these former members have carried grudges against Angley and the church for years.
In the article, two former members have alleged they were sexually abused decades ago; one allegedly by a church member and the other allegedly by a visitor to the church from another state. They claim when the alleged abuse was reported to Angley, he encouraged them and their families to not spread the accusation to other church members not involved. When asked why he recommended they not spread the accusations to church members not involved, Angley, according to the article, said "They shouldn't talk about it, but they can do something about it. But they ought not to spread it abroad, you know, because that hurts others". Angley said they would expel members who they believed had a habit of sexual abuse and according to the article he said that they did not report these particular accusations of alleged abuse to authorities since "That isn't my place". Angley stated that the claims by the man continually changed each time the story was told. Angley and church officials have stated the article is filled with lies by those who wish to destroy the church. According to an investigation by a television news team, FOX 8 News searched for, but was unable to find any civil suits or criminal charges that have ever been filed against Angley in Summit County accusing him of inappropriate physical activity. The 93-year-old Angley has been in Akron since 1954 and was married to Esther (Angel) Angley from 1943 until her death in 1970.
In 1999, Shane Partin, a 27 year-old former staff member at Cathedral Buffet, stabbed and killed a volunteer, 15 year-old Cassandra Blondheim. Blondheim had previously complained to buffet management about Partin's romantic advances. Partin was fired, but was later allowed to return as a volunteer. Partin was sentenced to 15 years to life in prison. Partin was denied parole in his first attempt in 2013. His next early release hearing will occur in 2023. Angley's ministry paid $100,000 in a settlement to Blondheim's family.
In March 2017, Angley was ordered to pay $388,000 in damages and back wages to a group of unpaid employees at the Cathedral Buffet who Angley considered unpaid volunteers. The eating establishment is owned by the church. A few witnesses for the prosecution, who were former members of his church, said they felt pressured to volunteer as waiters, bussers and cash register operators. This was the second time Angley was cited for the same offense, the first coming in 1999 when he was ordered to pay $37,000 in back wages. The presiding judge added damages to the 2017 claim due to it being his second offense. Angley defended the Cathedral Buffet, stating he believed nothing wrong had been done, the buffet served a religious purpose and the government's claims were a violation of the First Amendment to the United States Constitution. Angley's attorneys expected an appeal to be filed and one said he does not believe the findings that many volunteers felt coerced into working for free will hold up on appeal. He said he spoke with about 75 people who worked at the buffet who said they didn't feel pressured to work there. Effective April 18, 2017, Angley's ministry closed the Cathedral Buffett.