South Africa




Zulu


47.46 km2


Gert Sibande




1880



Ermelo is the educational, industrial and commercial centre of the 7,750 km² Gert Sibande District Municipality in Mpumalanga province, Republic of South Africa. Mixed farming (maize, cattle, potatoes, beans, wool, pigs, sunflower seeds, lucerne and sorghum) and anthracite, coal and torbanite mining take place here. Ermelo is the crossroads of three national highways, N2, N11 and the N17, only Pretoria and Johannesburg are crossed by more.
It is also a railway junction between Mpumalanga and KwaZulu-Natal. Coal trains shipping to the coast from the mines change electric locomotives here, as power converts from Direct current to Alternating current - a legacy of the British and Afrikaner histories of the area.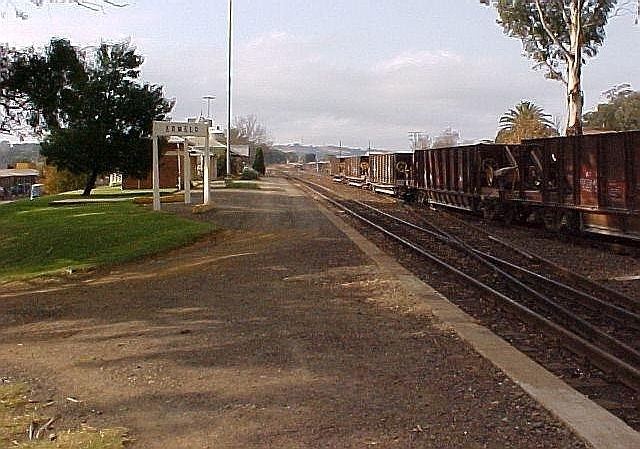 Some of the earliest inhabitants of the area were the mysterious Leghoya people. Not much is known about them, but ruins of their settlements dating back to c.1400 can be found in the area. Modern Ermelo was founded by Dutch Reformed Church Reverend Frans Lion Cachet (1835–1899). Cachet was an outspoken preacher, who had a strong interest in evangelism to Jews, his own family having Jewish heritage. Cachet had met and been influenced by Hermanus Willem Witteveen from Ermelo in the Netherlands as a young man, and named the settlement in honour of Witteveen.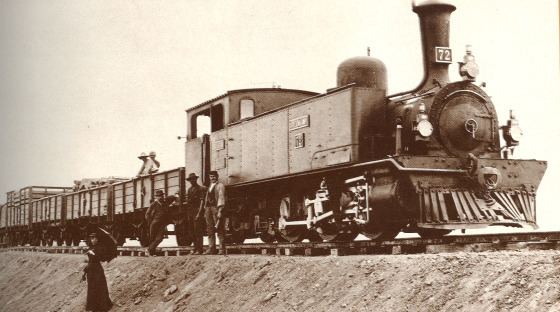 A congregation was started at Ermelo by Cachet in 1870, and was recognised by the 5th annual general meeting of the church in April 1872.
The town was reduced to a single standing home by the British during the Second Boer War.
Ermelo, Mpumalanga Wikipedia
(,)http://upload.wikimedia.org/wikipedia/commons/7/7c/Station_Ermelo_Mpumalanga.JPG(,)http://www.safiri.co.za/mpfdb/images/Early%2520train%2520on%2520Komatipoort%2520-%2520Petoria%2520line.jpg(,)http://www.safarinow.com/db/id/796841/g303500.jpg(,)http://www.safarinow.com/db/id/800932/g201118.jpg(,)http://www.southafrica.net/cache/ce_cache/made/922983110a08c19a/IMG_4220%2520(Large)_960_472_80auto_s_c1_center_top.jpg(,)http://www.glencorecoal.com.au/EN/PublishingImages/xc_af_mpumalanga01.jpg(,)http://www.timeslive.co.za/incoming/2014/11/12/deep-freezer-fridge.jpg/ALTERNATES/crop_630x400/deep%2Bfreezer%2Bfridge.jpg(,)http://www.railpictures.net/images/d1/2/4/7/4247.1360181100.jpg(,)http://able.wiki.up.ac.za/images/1/1f/Google_street_view_Prison.jpg(,)http://www.mpumalanga.gov.za/images/bg.png
(,)http://www.safarinow.com/db/id/836896/g218317.jpg(,)http://media-cdn.tripadvisor.com/media/photo-s/05/b8/63/65/izimbali-lodge-and-restaurant.jpg(,)http://www.sa-venues.com/visit/lapicasso/1.jpg(,)http://www.sa-venues.com/visit/pennylaneguesthouse/1.jpg(,)http://izimbalilodge.co.za/show004.jpg(,)http://izimbalilodge.co.za/izimbali-lodge-gallery005.jpg(,)http://static.wheretostay.co.za/resources/0/7/6/07629/137360_l.jpg