Erin Markey (born 1981) is an American writer, comedian, and performance artist. Markey's work combines elements of cabaret theater and comedy and often incorporates stories of her childhood in the Midwest. The New York Times has described Markey as having "a cult following as an alt-cabaret star with swaggering confidence and off-kilter sense of humor."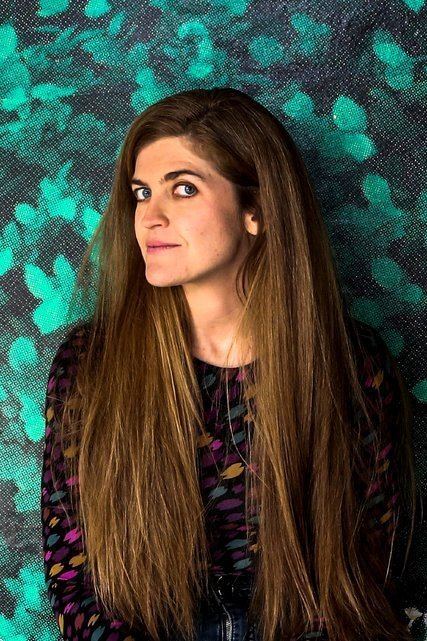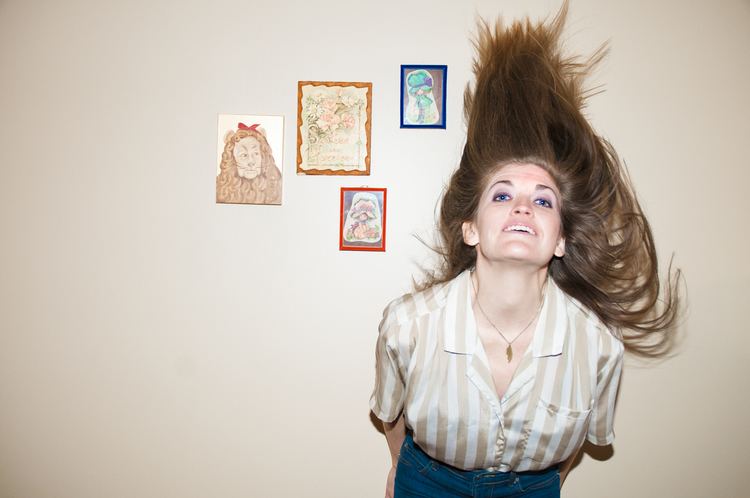 Markey was born in Michigan in 1981. She was raised Catholic. Her father was a marketer in telecommunications and her mother was a medical assistant. In high school, Markey flirted with being a "Bible Belt Christian," due to the influence of friends and her sense that " it felt like really impassioned, relatively speaking, to Catholicism." In high school, Markey informed her parents that she wanted to become a performer, rather than a veterinarian, which made her mother "really mad." Markey studied performance in college at the University of Michigan, taking a class taught by well-known performance artist Holly Hughes. After college, Markey worked for five months at a strip club, an experience that, according to a New York Times profile, was "helpful in developing her confidence and stage presence." Markey drew upon this experience in several performance works.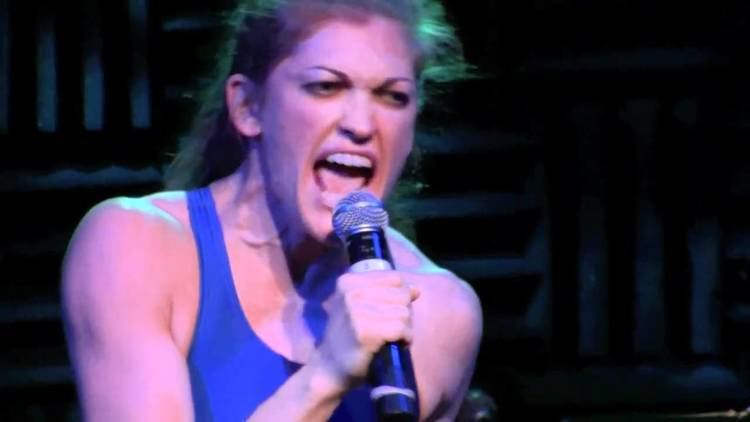 Markey has described, in an interview published in Bomb, her self-imposed separation from her family after she came out as gay, a period she described as "wonderful break of me being able to just develop artistically outside the bounds of me feeling as accountable to them." In the same interview, Markey described her misgivings and anxieties about her family seeing her work, which draws upon their family life. Markey explained: "It's not exactly dirty laundry, but just things that feel private are like, being made into a show where tons of people are watching it."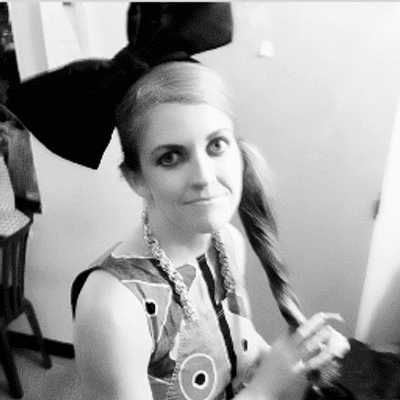 Markey is currently in a relationship with performance artist Becca Blackwell, with whom she has had numerous artistic collaborations.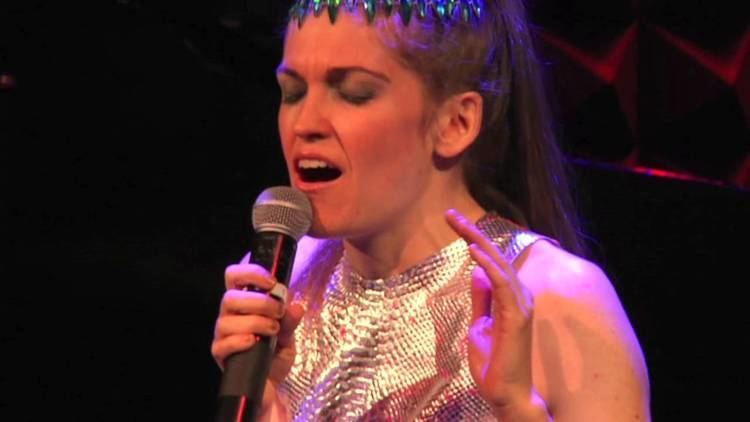 Markey gained early acclaim with her performances in "Our Hit Parade" at Joe's Pub, in which she would do covers of popular hit songs, such as Taylor Swift's "You Belong to Me" (interpreted by Markey as a "satanic morality tale), Bruno Mars' "Grenade" (which she performed in a sports swimsuit), and Shakira's "Hips Don't Lie" (performed while appearing pregnant with a black eye).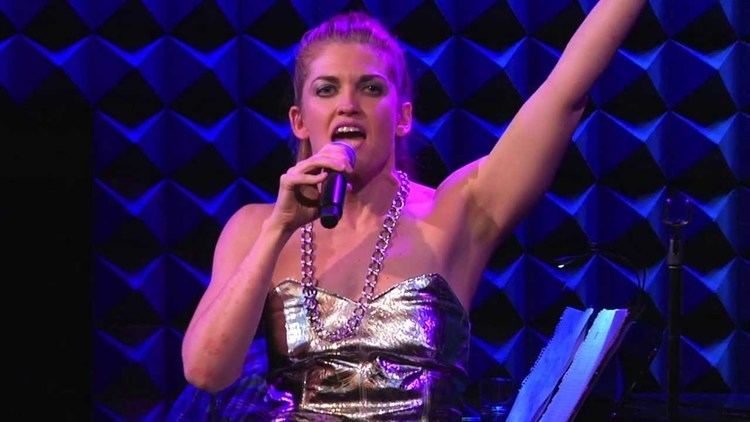 In 2010, Markey's show "Puppy Love: A Stripper's Tail" was produced at Performance Space 122 in New York City. Based on Markey's experiences working as a stripper after college, "Puppy Love" was praised as "a must-see tale/tail for all you ladies and gents (but mostly ladies) who work in the gray area between theater and erotic arts in New York. It's also worth seeing if you don't work in that lovely, glistening niche of the alternative entertainment world." Michelle Tea praised "Puppy Love," calling it
a sex work narrative, but in the form of a musical. The problem with most sex work narratives is that they are not musicals ... they don't innovate on a story that we've now heard a lot, a story that doesn't really change up all that much. But Erin brings into it her voices, her singular artistic voice of course, but also her singing voice which is really good. Like, she could go on American Idol or something.
In 2013, Markey starred in Progressive Theatre Workshop's "God Hates This Show: Shirley Phelps-Roper in Concert, Live From Hell," a musical written and directed by John J. Caswell, Jr. satirizing Westboro Baptist Church. Markey played Shirley Phelps-Roper, daughter of Fred Phelps, the founder of Westboro Baptist Church. In the play, Phelps-Roper has died and gone to hell, and sings songs expressing the hateful beliefs of the church. As one account described her performance, "[b]acked by a full rock band, Markey as Phelps-Roper sing such 'hits' as 'Death in Your Window,' a parody of Melissa Etheridge's 'Come to My Window,' and 'Stinky Freak,' known in non-helllish circles as 'Super Freak.' She's accompanied by a trio of backup singers and dancers in full-on cabaret mode."
In 2013-14, Markey's show "Erin Markey" ran at Joe's Pub. Jarrett Earnest, writing about the show, observed that
Erin Markey's energy, her sensibility, is so singularly constructed for herself that it couldn't be transferred to another person, maybe that is one thing people mean in calling her a performance artist. She plays "Erin Markey" as an outsized persona through autobiographical sketches interlaced with musical numbers—a tried and true nightclub strategy. The songs, usually contemporary pop songs, are performed with an intensity that unravels them.
Asked about her work in "Erin Markey," Markey explained:
It's funny to be making this show right now where I'm supposed to be Erin Markey the whole time because I feel like I work best when I'm in character. That's when I'm most honest. So that's not difficult for me to go back and forth between characters either, because you know different situations call for different folks. Not that that's made so explicit in my life, in my practical life I mean. I do think we're going through this time where identity is not as … people aren't as interested in being one singular thing anymore. I just had trouble writing a bio recently because I was like, "I don't want to be called a performance artist. I don't wanna be called a comedian, I don't want to be called an actor, or a singer or a cabaret artist," because none of those things seem to really describe who I am.
In 2015, Markey's play "Deleted Scenes from Fun Home," based on the Broadway adaptation Alison Bechdel's graphic novel Fun Home, was produced at the Duplex Cabaret Theater in New York City. A one-woman show written by and starring Markey, the show purported to present deleted scenes from the Broadway musical Fun Home. Asked about the inspiration for "Deleted Scenes from Fun Home," Markey described how she became obsessed with the score to the Broadway musical Fun Home, saying that "for largely unnameable or unknowable reasons, I was activated in a strange way that I had no control over." Markey went on to explain the appeal that the Broadway musical Fun Home had for her:
The fact that I was having this sensation was a huge revelation to me—or really, a prior absence of these feelings was the revelation. The fact that the story of a butch lesbian was being supported on a Broadway budget level was a huge part of it. The money. Or maybe it was the fact that Alison as a character and as a woman was not operating in the traditional economies of desire and that there was a huge budget for that. Or maybe it was the very particular sound of conservatory-trained voices (and all the gender/access stuff that sound comes with) singing some actual thoughts I've had in the context of a Broadway musical, which is a pretty standardized form (though Fun Home took some major liberties) that I generally don't feel compelled to deeply emotionally connect to as an artist, or so I thought.
On January 13, 2016, Markey's show "A Ride on the Irish Cream," which was funded in part by an Indiegogo campaign, premiered at the Abrons Arts Center of the Henry Street Settlement. The show has been described as
a musical anchored inside the memory of a Michigan backyard on the bank of the Kawkawlin River. A live band and original score become the space for the thrills and terrors of a relationship between Reagan (Markey), a vainglorious self-made girl, and Irish Cream (Becca Blackwell), her family's pontoon boat/horse. They are in love, but when their relationship is tested by dust ruffles, sex for money, severe T-storms, and a secret cellar, the only way to stay together is to remember all the parts of themselves their bodies tried to forget.
Markey has stated that she considers alt-cabaret performer Bridget Everett a "possible career model" for her. Describing her troubles writing an accurate description of her career, Markey said that the "most truthful" description of what she does is "Erin Markey makes stuff for stage and video that has music in it."