Name

Erin Carr




Movies

Thought Crimes




Parents

David Carr




Role

Director







People also search for

David Carr, Andrew Rossi




Siblings

Maddie Carr, Meagan Carr



Hot docs 2015 thought crimes with director erin lee carr and editor andrew coffman
Erin Lee Carr (born April 15, 1988) is an American documentary film director most well known for her HBO documentary Thought Crimes: The Case of the Cannibal Cop and the Vice Media documentary Click. Print. Gun. She is the daughter of the late New York Times media columnist David Michael Carr. She currently lives in New York City.
Contents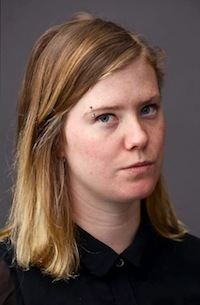 3d printed guns documentary
Early life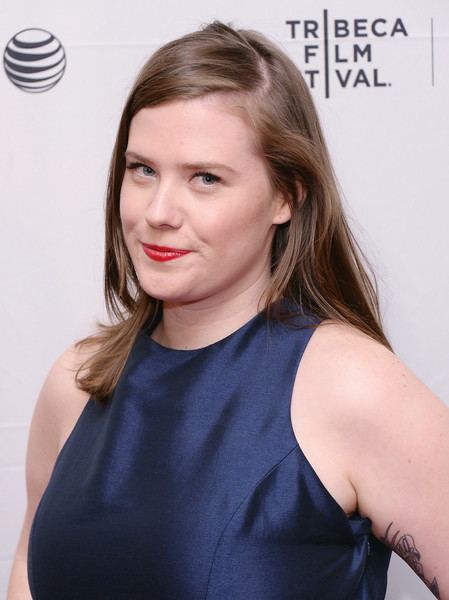 Carr was born on April 15, 1988 in Minneapolis, Minnesota to David Carr and his girlfriend Anna. Carr and her twin sister, Megan, were born two and a half months early. David Carr and Anna lost custody of the twins because of Anna and David's drug addictions. This placed Erin Carr and her sister into foster care for a summer. When her father got out of rehab, he regained physical custody of the girls. In 1994 he married Erin's step-mother, Jill Rooney, and they all lived in Minneapolis, Minnesota.
Education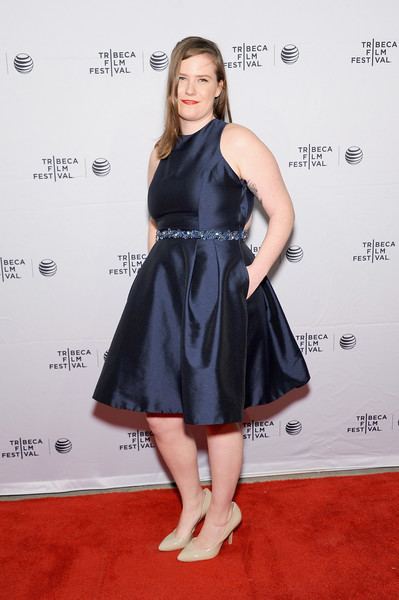 Carr graduated from the University of Wisconsin–Madison in 2010 with a Bachelor of Arts in Communication Arts. Carr attributes Madison for instilling her with a good work ethic. While at Madison she worked as a resident assistant, hosted a WSUM radio show called Riot Grrrl, and was a media assistant in the Instructional Media Lab.
In the summer of 2009, Carr interned with Fox Searchlight Pictures as a public relations intern. In this position she got to work on the press for films like 500 Days of Summer, Adam, and Whip It!.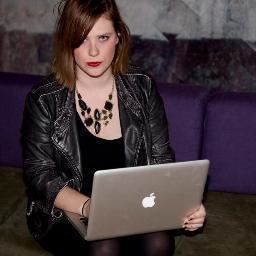 From January 2010 to April 2010, she worked with Doc Alliance Films as a public relations intern. In this position she got to help an international documentary company find media outlets in the United States.
Career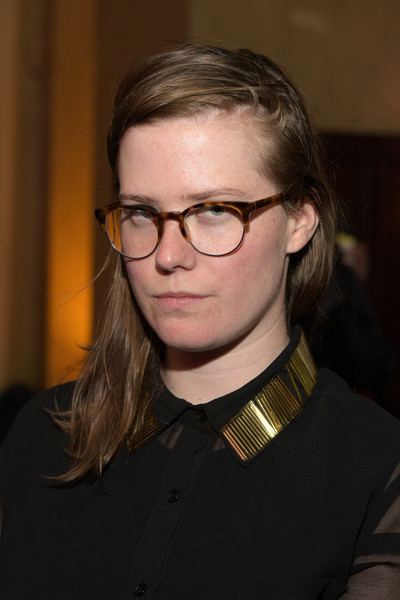 Carr began working at Vice through an internship in 2010 which quickly turned into a job after she graduated from UW-Madison. She worked at Vice for three years. She began as an intern in 2010 and worked her way to an Associate Producer position for Vice's Motherboard, a sub-set online magazine and video channel which focuses on the intersection of technology, science and people.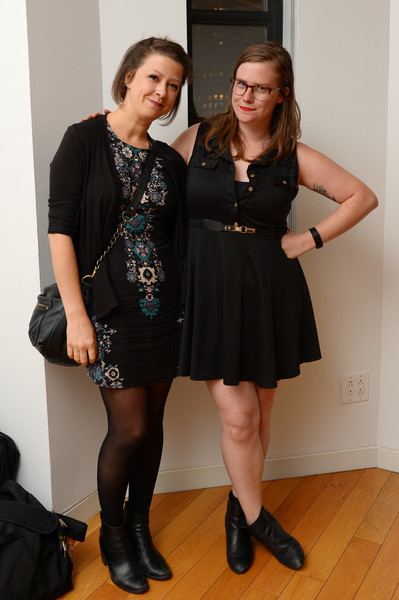 As an associate producer for Motherboard she handled the development and production of many documentary series for a number of companies. She also produced exclusively for Vice. She especially liked to cover "weirdos and the internet".
It was not until 2012 when Carr was promoted to producer that she began to attract professional attention. As a producer she made short and long documentaries as well as two series for Vice. Her first series was "Spaced out" which was a look at space and all of the people who love it. Her second was "My Life Online" which looks at people who make a living from their work on the internet. Notably, one of the episodes from "Spaced out" called "First Animal to Survive in Space" got over 10 million views and became the most watched video on Vice while Carr worked there. She was noticed for her style of finding people on the margins of society and having them illustrate large issues.
In June 2013, she left Vice. She had a short six-month position as a producer with Vox media. Here, she curated and produced long and short stories for The Verge. She moved on from Vox in November 2013 when she became a freelance director for HBO Documentary Films.
Carr currently works for HBO Documentary Films. She has made one full-length documentary: Thought Crimes: the Case of the Cannibal Cop, which was released in 2015. Thought Crimes premiered at the Tribeca Film Festival in 2015. Carr is currently working on another documentary for HBO about the internet.
In the 2015 to 2016 Academic year Carr was a mentor at the City University of New York Graduate School of Journalism. As a mentor or "coach" she worked one-on-one with students to help them on projects and problem-solve. Carr was a Visual Journalism mentor specializing in video.
Films
Carr likes to find stories that pertain to the internet and the people that use it. She finds issues and subjects that illuminate a larger issue. Her style is to show connections to a larger issue without having to encompass every part of the story into a short video or documentary. "'That's what being a journalist is – it's going out into the world and finding people and things that are more interesting than you are and telling that story," Carr said in 2013. "It's not a story until you have somebody to tell that story."
Thought Crimes: The Case of the Cannibal Cop
Thought Crimes is a 2015 HBO film about Gilberto Valle, an ex-New York City Police Officer who was arrested on two accounts; one for kidnapping conspiracy and illegally gaining access to a law-enforcement database. Valle's wife had installed spyware on their computer to see why her husband was staying up so late at night. She found he had been subscribing to a number of fetish websites and chatting with some un-savory characters about how to kidnap, torture, kill, cook, and eat women.
The film follows Valle after his conviction on the charge of conspiring to kidnap in March 2013. Carr includes a number of interviews with lawyers, a juror, journalist, and other professionals. They discuss if they think Valle could have, would have, or could he still commit these crimes. She also opens the conversation about the "unexpected consequences of our online activity". She first contacted Valle while he was in prison and conducted her first interview after he was released from prison in 2014.
Thought Crimes Premiered at The Tribeca Film Festival On April 16, 2015 and aired on HBO on Monday, May 11, 2015. Reviewers at the New York Times praised Carr's cheeky attitude in the film, juxtaposing the confession of a supposed cannibal with many scenes of Valle cooking something ghoulish-looking.
Carr was recognized for her ability to bring an "uncomfortable question" to light as a "primer for the century ahead". She was also praised for her ability to show both sides of this complicated argument by both the New York Times and The Guardian. Carr said the goal of the film was not to argue for guilt or innocence and that it was important to her that no knows what she thinks about the topic. One journalist from The Guardian wrote:
Carr has a terrific knack for knowing when to cut, just when your sympathies are veering too far in one direction. From a cinematic point of view there's definitely added benefit that the "patient zero" for the new thought police, as one civil libertarian puts it, it is a guy who is so creepily great on camera. Whether or not he belongs behind bars is far more ambiguous.
This film earned her a spot at the Tribeca Film Festival and the Hot Docs Film Festival. It also made her a Finalist for the Cinema Eye honors in 2016 in the non-fiction film for television category.
Click. Print. Gun: The Inside Story of the 3D-Printed Gun Movement
This short 2013 documentary is about Cody R. Wilson, the owner of Defense Distributed. This film shows how 3D-printing is creating new issues with gun production. Wilson is against gun control and is working to create a full blueprint for a completely 3D printed gun with hopes to put it online for anyone to have access to.
Click. Print. Gun was created for Vice and was published on March 25, 2013. Carr won a 2014 Webby Awardfor her work creating this video and it has had over 11 million views on YouTube. Carr told a journalist from University of Wisconsin – Madison that she knew this documentary would be a big deal when she was working on it. "In the moment, I could feel how big it could be, and I never felt that way. Breaking a news story, especially when it relates to video – it's the energy. It was so kinetic, and I was so excited".
Spaced Out
Spaced Out was a 2012 series developed for Motherboard and was intended as a 360-degree look at space and the people who love it, explore it and wonder about it, according to Carr.
Carr was an assistant producer and a producer for these projects. There are twelve videos in the series, nine of which Carr helped create. She helped produce UFO sightings in Colorado, 'Using the Sun to Make Music, Man who Hunts spy satellites, 'Save the last Great Telescope, and The First Animal To Survive in Space. She was an assistant producer for Building a Homemade Space Craft, Blowing up Asteroids with NASA and Neil deGrasse Tyson, New York's strangest Astronaut, and Homemade mission to mars by Tom Sachs.
'The First Animal to Survive in Space' has over 13 million views.
My Life Online
My Life Online is a 2013 series developed for Vice's Motherboard intended to shine a light on some of the interesting characters that make a living from working on the internet, Carr said. Carr produced three videos for this series: "Shoenice22 Will Eat Anything for Fame" "The Story of Karl Welzein, According to @dadboner Creator Mike Burns", and "Jerome LOL on Remixing the Internet and the Ageless Beauty of Web 1.0". "Shoenice22 Will Eat Anything for Fame" amassed over 2 million views.
Mommy Dead and Dearest
Mommy Dead and Dearest is a documentary film directed by Carr about the murder of Dee Dee Blanchard, allegedly by her daughter Gypsy Rose Blanchard, which debuted on HBO in May 2017.
Personal life
Carr is a twin to her sister, Megan. After her father remarried, he and Carr's step-mother had a little girl, Maddie. Carr's father supported her through her career until his sudden death in 2015. She said he was the person she would talk to about all her big events and that his death was hard on her. In an interview with The University of Wisconsin – Madison she said "The best piece of advice he ever gave me was about listening. He told me that it's not my job to talk first — it's about taking in information. He said a really great way to start off dialogue with someone is to thank them for taking time out of their job for me to do mine — being humble, being appreciative and coming from a place of goodness".
References
Erin Lee Carr Wikipedia
(Text) CC BY-SA