Full Name

Erik Per Sullivan

Born

July 12, 1991 (age 31) (

1991-07-12

)

Parents

Ann Sullivan, Fred Sullivan

Nominations

Teen Choice Award for Choice TV: Sidekick

Movies and TV shows




Similar People

Justin Berfield,

Jane Kaczmarek

, Frankie Muniz, Christopher Masterson, Craig Lamar Traylor
Erik per sullivan speaks swedish
Erik Per Sullivan (born July 12, 1991) is an American former actor. He is best known for his role as Dewey, the younger brother to middle child Malcolm, on the Fox series Malcolm in the Middle, which was on air for seven years.
Contents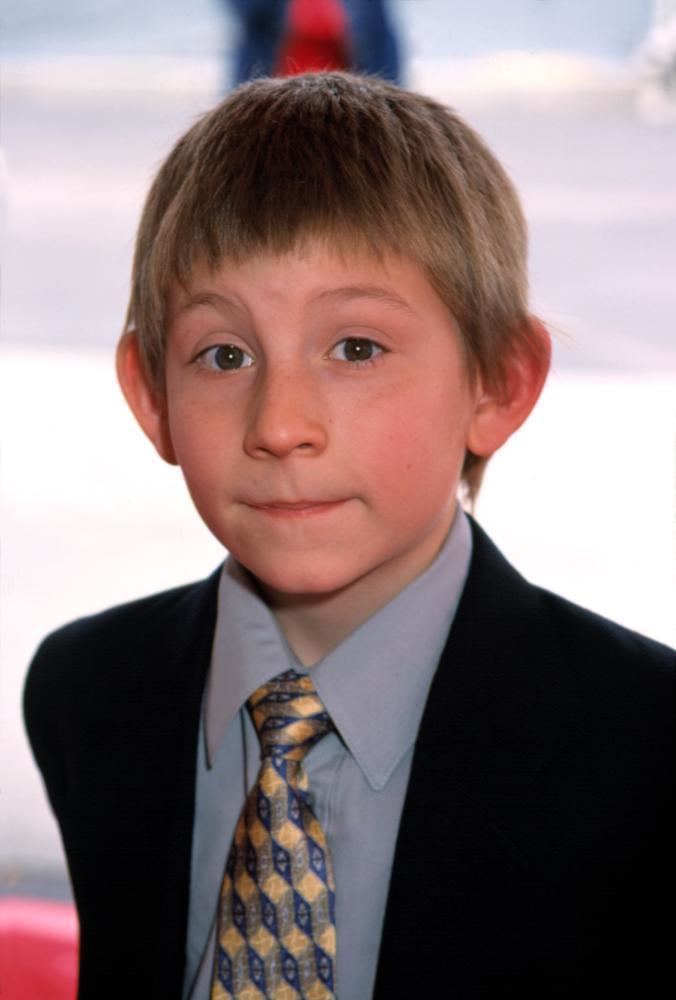 Erik per sullivan o dewey confiesa homosexualidad
Personal life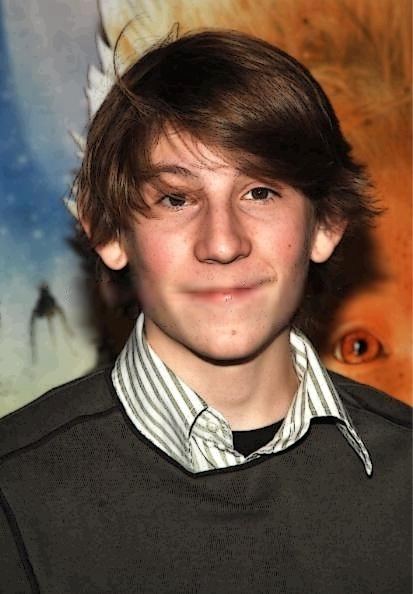 Sullivan was born an only child in Worcester, Massachusetts. His father, Fred Sullivan, owns a Mexican restaurant in Milford, Massachusetts, called The Alamo. His mother, Ann, was born in Sweden and was naturalized as a US citizen in 2007. He speaks a little Swedish, and his family visits Sweden almost every year. At a young age he began studying piano and the saxophone. He has a first degree black belt in taekwondo.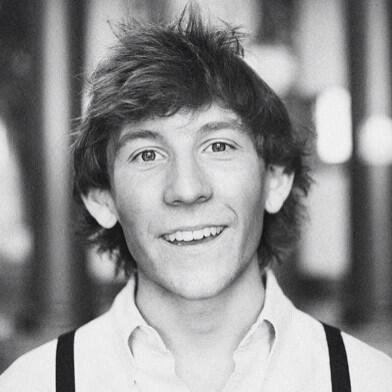 Sullivan attended Mount Saint Charles Academy in Woonsocket, Rhode Island, before transferring to Phillips Exeter Academy his junior year. He attended the University of Southern California from 2009 to 2010.
Career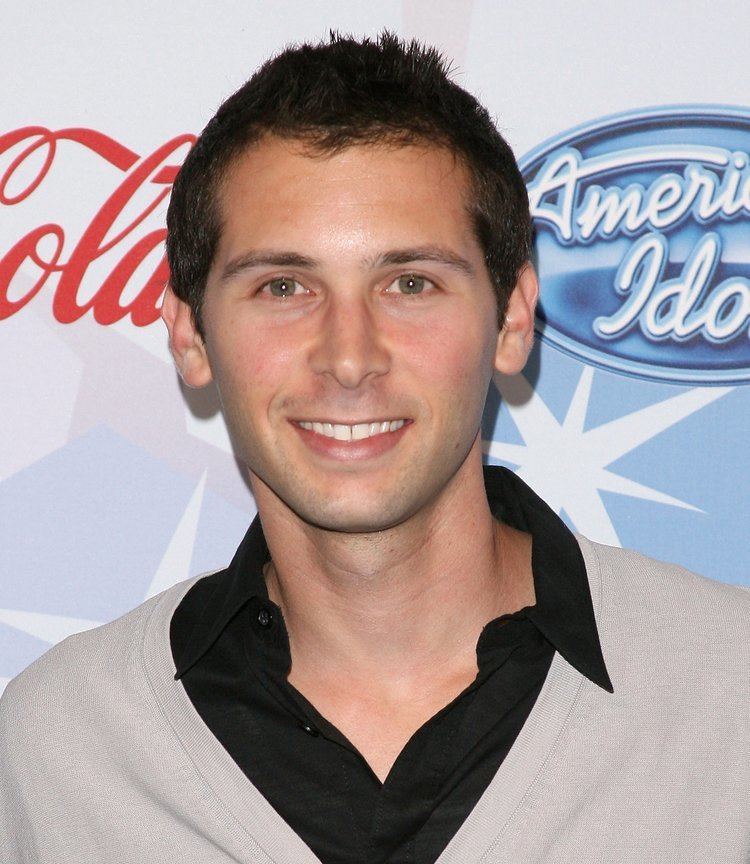 One of his early roles includes playing the main character, a child, in the 2001 horror film Wendigo. Sullivan also played the only child in the 2002 film Unfaithful, and he played the orphaned child Fuzzy Stone, who suffered from weak lungs, in The Cider House Rules. He was also in the 2004 comedy film Christmas with the Kranks, playing the character of Spike. He played young Joe Dirt in the film of the same name. In the 2003 animated film Finding Nemo, he voiced Sheldon the Seahorse. He starred as the title role in the independent film Mo. In 2010, he played the role of Timmy in the film Twelve. He hasn't acted since appearing in Twelve.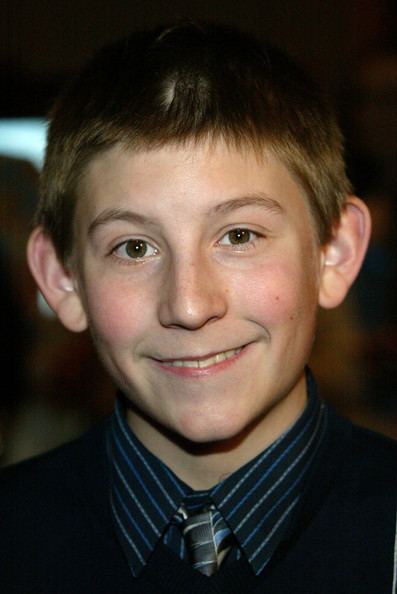 From January 9, 2000 to May 14, 2006, he played the role of Dewey in the American sitcom Malcolm in the Middle. In 2005, he joined co-star Jane Kaczmarek in writing the afterword to a children's book called Together, which shows the importance of livestock in the world and was inspired by the mission of the nonprofit charitable organization Heifer International. Toward the end of June 2006, he was seen in a specially made advertisement for the airing of the last episode of Malcolm in the Middle on Sky One in the UK.
Filmography
Actor
2006
Arthur and the Invisibles
as
Baby Bug / Mino (English version, voice)
2006
Once Not Far from Home (Short)
as
The Little Boy
2000
Malcolm in the Middle (TV Series)
as
Dewey / Dewey Wilkerson
- Graduation (2006) - Dewey Wilkerson
- Morp (2006) - Dewey Wilkerson
- Cattle Court (2006) - Dewey Wilkerson
- Stevie in the Hospital (2006) - Dewey Wilkerson
- Bomb Shelter (2006) - Dewey Wilkerson
- Hal's Dentist (2006) - Dewey Wilkerson
- Lois Strikes Back (2006) - Dewey Wilkerson
- A.A. (2006) - Dewey Wilkerson
- Hal Grieves (2006) - Dewey Wilkerson
- Mono (2006) - Dewey Wilkerson
- College Recruiters (2006) - Dewey Wilkerson
- Bride of Ida (2006) - Dewey Wilkerson
- Malcolm's Money (2006) - Dewey Wilkerson
- Malcolm Defends Reese (2005) - Dewey Wilkerson
- Army Buddy (2005) - Dewey Wilkerson
- Blackout (2005) - Dewey Wilkerson
- Secret Boyfriend (2005) - Dewey Wilkerson
- Jessica Stays Over (2005) - Dewey Wilkerson
- Halloween (2005) - Dewey Wilkerson
- Reese vs. Stevie (2005) - Dewey Wilkerson
- Health Insurance (2005) - Dewey Wilkerson
- Burning Man (2005) - Dewey Wilkerson
- Mrs. Tri-County (2005) - Dewey Wilkerson
- Buseys Take a Hostage (2005) - Dewey Wilkerson
- Stilts (2005) - Dewey Wilkerson
- Motivational Speaker (2005) - Dewey Wilkerson
- Ida's Dance (2005) - Dewey Wilkerson
- Butterflies (2005) - Dewey Wilkerson
- No Motorcycles (2005) - Dewey
- Chad's Sleepover (2005) - Dewey Wilkerson
- Ida Loses a Leg (2005) - Dewey
- Tiki Lounge (2005) - Dewey Wilkerson
- Living Will (2005) - Dewey Wilkerson
- Dewey's Opera (2005) - Dewey Wilkerson
- Billboard (2005) - Dewey Wilkerson
- Malcolm's Car (2005) - Dewey Wilkerson
- Lois Battles Jamie (2005) - Dewey
- Hal Sleepwalks (2005) - Dewey Wilkerson
- Hal's Christmas Gift (2004) - Dewey
- Kitty's Back (2004) - Dewey
- Pearl Harbor (2004) - Dewey Wilkerson
- Standee (2004) - Dewey Wilkerson
- Buseys Run Away (2004) - Dewey Wilkerson
- Reese Comes Home (2004) - Dewey Wilkerson
- Reese Joins the Army: Part 2 (2004) - Dewey
- Reese Joins the Army: Part 1 (2004) - Dewey
- Victor's Other Family (2004) - Dewey
- Experiment (2004) - Dewey
- Dewey's Special Class (2004) - Dewey
- Polly in the Middle (2004) - Dewey
- Malcolm Visits College (2004) - Dewey
- Reese's Apartment (2004) - Dewey
- Malcolm Dates a Family (2004) - Dewey
- Lois' Sister (2004) - Dewey
- Softball (2004) - Dewey
- Ida's Boyfriend (2004) - Dewey
- Hot Tub (2004) - Dewey
- Dirty Magazine (2004) - Dewey
- The Block Party (2004) - Dewey
- Christmas Trees (2003) - Dewey
- Malcolm's Job (2003) - Dewey
- Malcolm Films Reese (2003) - Dewey
- Thanksgiving (2003) - Dewey
- Goodbye Kitty (2003) - Dewey
- Watching the Baby (2003) - Dewey
- Vegas (2003) - Dewey
- Day Care (2003) - Dewey
- Baby: Part 2 (2003) - Dewey
- Baby: Part 1 (2003) - Dewey
- Future Malcolm (2003) - Dewey
- Reese's Party (2003) - Dewey
- Clip Show #2 (2003) - Dewey
- Academic Octathalon (2003) - Dewey
- Garage Sale (2003) - Dewey
- Hal's Friend (2003) - Dewey
- Stereo Store (2003) - Dewey
- Kicked Out (2003) - Dewey
- Long Drive (2003) - Dewey
- If Boys Were Girls (2003) - Dewey
- Grandma Sues (2003) - Dewey
- Boys at Ranch (2003) - Dewey
- Malcolm Holds His Tongue (2003) - Dewey
- Forbidden Girlfriend (2002) - Dewey
- Forwards Backwards (2002) - Dewey
- Stupid Girl (2002) - Dewey
- Family Reunion (2002) - Dewey
- Humilithon (2002) - Dewey
- Zoo (2002) - Dewey
- Monkey (2002) - Dewey
- Cliques (2002) - Dewey
- Jury Duty (2002) - Dewey
- Clip Show (2002) - Dewey
- Poker #2 (2002) - Dewey
- Dewey's Dog (2002) - Dewey
- Hal Coaches (2002) - Dewey
- Hal's Birthday (2002) - Dewey
- Cynthia's Back (2002) - Dewey
- Reese Drives (2002) - Dewey
- Company Picnic: Part 2 (2002) - Dewey
- Company Picnic: Part 1 (2002) - Dewey
- Lois' Makeover (2002) - Dewey
- Reese's Job (2002) - Dewey
- Poker (2002) - Dewey
- Christmas (2001) - Dewey Wilkerson
- Health Scare (2001) - Dewey
- Charity (2001) - Dewey
- Malcolm's Girlfriend (2001) - Dewey
- Book Club (2001) - Dewey
- Emancipation (2001) - Dewey
- Houseboat (2001) - Dewey
- Flashback (2001) - Dewey
- Evacuation (2001) - Dewey
- Carnival (2001) - Dewey
- Mini-Bike (2001) - Dewey
- Malcolm vs. Reese (2001) - Dewey
- Bowling (2001) - Dewey
- Tutoring Reese (2001) - Dewey
- Reese Cooks (2001) - Dewey
- Surgery (2001) - Dewey
- Traffic Ticket (2001) - Dewey
- The Grandparents (2001) - Dewey Wilkerson
- Hal Quits (2001) - Dewey
- New Neighbors (2001) - Dewey
- Krelboyne Girl (2001) - Dewey
- Old Mrs. Old (2001) - Dewey
- The Bully (2000) - Dewey
- High School Play (2000) - Dewey
- Therapy (2000) - Dewey
- Robbery (2000) - Dewey
- Convention (2000) - Dewey
- Casino (2000) - Dewey
- Dinner Out (2000) - Dewey
- Lois's Birthday (2000) - Dewey
- Halloween Approximately (2000) - Dewey
- Traffic Jam (2000) - Dewey
- Water Park (2000) - Dewey
- Smunday (2000) - Dewey
- The Bots and the Bees (2000) - Dewey
- Rollerskates (2000) - Dewey
- Cheerleader (2000) - Dewey
- Funeral (2000) - Dewey
- Stock Car Races (2000) - Dewey Wilkerson
- Lois vs. Evil (2000) - Dewey
- Krelboyne Picnic (2000) - Dewey
- Francis Escapes (2000) - Dewey
- Sleepover (2000) - Dewey Wilkerson
- Malcolm Babysits (2000) - Dewey Wilkerson
- Shame (2000) - Dewey
- Home Alone 4 (2000) - Dewey Wilkerson
- Red Dress (2000) - Dewey Wilkerson
- Pilot (2000) - Dewey Wilkerson
2004
Christmas with the Kranks
as
Spike Frohmeyer
2003
Finding Nemo
as
Sheldon (voice)
2003
Finding Nemo (Video Game)
as
Sheldon (voice)
2002
The King of Queens (TV Series)
as
Young Arthur
- Shrink Wrap (2002) - Young Arthur
2002
Unfaithful
as
Charlie Sumner
2001
Black of Life (TV Series)
as
Jimmy
- Better to Pretend (2001) - Jimmy
2001
Joe Dirt
as
Little Joe Dirt
2000
Wonderland (TV Series)
as
Tucker Banger
- Pilot (2000) - Tucker Banger
1999
The Cider House Rules
as
Fuzzy
1998
Armageddon
as
Kid with Rocket Ship (uncredited)
Soundtrack
2000
Malcolm in the Middle (TV Series) (performer - 8 episodes)
- Hal's Christmas Gift (2004) - (performer: "Jingle Bells")
- Kitty's Back (2004) - (performer: "Symphony No. 9: Ode to Joy")
- Watching the Baby (2003) - (performer: "Quando, Quando, Quando" - uncredited)
- Hal's Friend (2003) - (performer: "I'm a Little Teapot")
- Hal's Birthday (2002) - (performer: "Happy Birthday to You")
- Evacuation (2001) - (performer: "The Twelve Days of Christmas" - uncredited)
- New Neighbors (2001) - (performer: "This Old Man")
- Traffic Jam (2000) - (performer: "The A.B.C.")
2002
Unfaithful (performer: "Piano Lesson (Score Cue)" (2002))
Self
2007
TV Land Confidential (TV Series documentary)
as
Self - Interviewee
- Finales (2007) - Self - Interviewee
2006
I Love Toys (TV Series documentary)
as
Self
2005
The 7th Annual Family Television Awards (TV Special)
as
Self
2005
The Daily Buzz (TV Series)
as
Self
- Episode dated 18 April 2005 (2005) - Self
2005
Only in LA (TV Series)
as
Self
- Lemony Snicket's (2005) - Self
2004
Knock First (TV Series)
as
Self
- Erik Per Sullivan (2004) - Self
2002
Searching for the Wendigo (Documentary short)
as
Self
2002
Nickelodeon Kids' Choice Awards '02 (TV Special documentary)
as
Self
2001
Hollywood Squares (TV Series)
as
Self - Panelist
- Episode dated 27 December 2001 (2001) - Self - Panelist
- Episode dated 24 December 2001 (2001) - Self - Panelist
2001
Total Access 24/7 (TV Series)
as
Self
- 1008 Malcolm in the Middle (2001) - Self
2001
The 53rd Annual Primetime Emmy Awards (TV Special)
as
Self
2000
The 14th Annual American Comedy Awards (TV Special)
as
Self
Archive Footage
2014
Malcolm: rencontre avec l'équipe (Video documentary short)
as
Self
References
Erik Per Sullivan Wikipedia
(Text) CC BY-SA