Covid-19
Swedish





Erik Angner






George Mason University University of Alabama at Birmingham




A Course in Behavioral Economics, Hayek and Natural Law




University of Pittsburgh, Uppsala University




Behavioral economics, Philosophy of science, Political philosophy




George Mason University, University of Alabama at Birmingham
Erik Angner is a Swedish associate professor of Philosophy, Economics, and Public Policy. He teaches at George Mason University and is a Fellow of the Institute for Philosophy and Public Policy. He has written one monograph: Hayek and Natural Law and one textbook A Course in Behavioral Economics.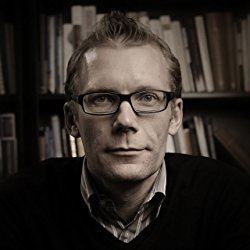 Angner was a philosophy and mathematics major at Uppsala University. He went on to complete two PhDs at the University of Pittsburgh, one in Economics and the other in History and Philosophy of Science. Upon obtaining his PhD, he went on to teach at the University of Alabama at Birmingham between 2005 and 2011. He then moved to teach at George Mason University in 2012, where he currently serves as the Director of the Philosophy, Politics, and Economics Program. He also serves as the Associate Editor of the International Review of Economics.
His research bridges philosophy and economic fields. Philosophically, he studies rationality and well-being, particularly in the context of decision theory and behavioral decision research. Economically, he studies the relationships between happiness and health as well as the links between happiness and poverty along with ways to quantify happiness.
Angner is the author of Hayek and Natural Law and A Course in Behavioral Economics. Hayek and Natural Law seeks to paint Hayek's work as a continuation of the Natural Law tradition. His other book, A Course in Behavioral Economics has been hailed as one of the first behavioral economics textbooks.
Erik Angner Wikipedia