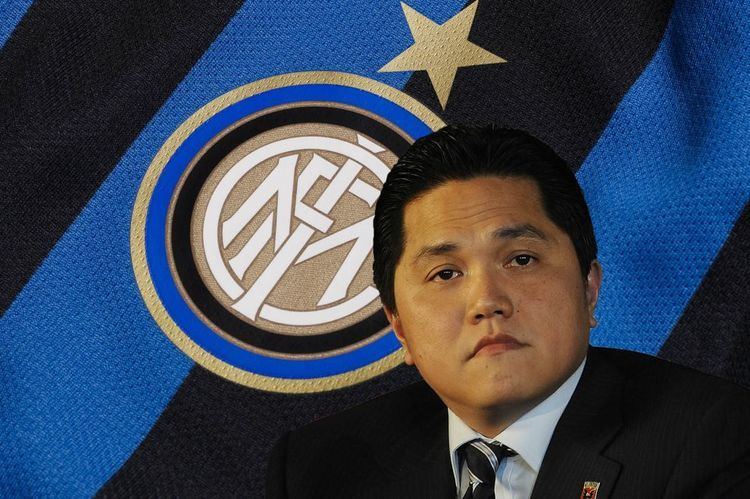 Erick Thohir was born on 30 May 1970. His father is Teddy Thohir, was a co-owner of the automotive group Astra International with William Soeryadjaya. His brother, Garibaldi Thohir, is an investment banker and entrepreneur in the energy sector. He also has a sister, Rika Thohir. As a child, the younger Thohir helped the family business. Thohir received his master's degree in 1993 from National University (California), United States. Currently, Thohir's family holding company, TNT Group, has large investments in the Indonesian Energy, Foods, Property and Media Industry. In 2015, the TNT group had a revenue of $1,1 billion.
Upon his return to Indonesia, together with his colleagues, he formed the Mahaka Group.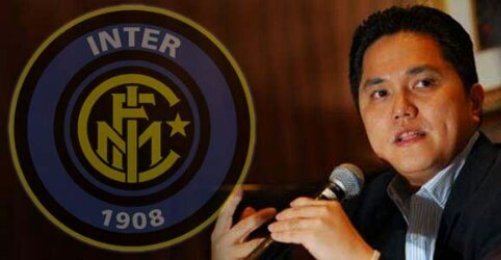 In 2001, the Mahaka Group bought Republika, the biggest Islamic newspaper in Indonesia. Because of Thohir's background in communications, he was chosen to lead the paper. Thohir received support from his father, as well as founder of Kompas Jakob Oetama and founder of Jawa Pos Dahlan Iskan to run this newspaper. The Mahaka Group spreading its potential by investing in outdoor advertising company named Mahaka Advertising due to the growth of the economic and the city size in 2002.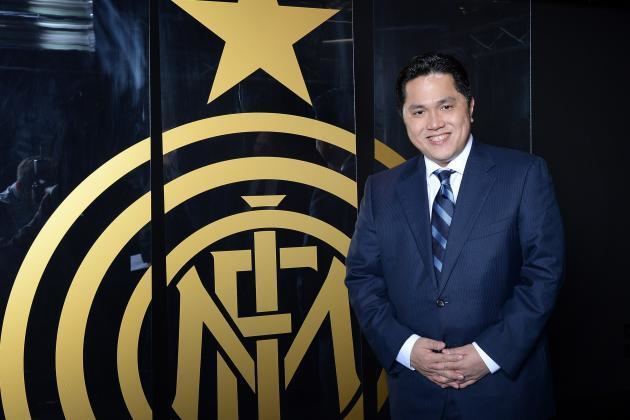 After launch the television Jak TV as well as strengthen the positioning to city focus on business in 2005, Mahaka introduced the radio stations 98.7 Gen FM and 101 Jak FM and also participation in PT Radionet Cipta Karya (Prambors FM, Delta FM and FeMale Radio), as well as numerous advertising, ticketing, entertainment and digital company. Mahaka group's business lives under well creativity, innovation and meaningful collaborate partnership to reach one comprehensive its market.
He is also the founder of two charities, the education-oriented Darma Bakti Mahaka Foundation and Dompet Dhuafa Republika. On 2011, together with Anindya Bakrie co-owned the television stations tvOne, as well as the internet news site Viva News. In 2014, he involved in turnaround project and became the President Director of antv.
After negotiations started post the 2011 NBA All-Star Game with former basketball agent Jason Levien and managing owner Joshua Harris, Thohir became part of the consortia that bought the Philadelphia 76ers. The consortia included actor Will Smith, his wife Jada Pinkett Smith, David S. Blitzer, of the private equity firm Blackstone Group and Indonesian businessmen Handy Soetedjo. Comcast-Spectacor and Harris began talks in the summer of 2011. The deal was announced on 13 July 2011.
In addition to his business, he also own the basketball team, Satria Muda, served as Honorary Board of Indonesian Basketball Association (PERBASI / Persatuan Bola Basket Seluruh Indonesia) from 2015 – 2019, President of SEABA (Southeast Asian Basketball Association) for the period of 2006–present, FIBA Board Member, Chef De Mission of Indonesia Contingent for the Olympic Games London 2012 and Chairman of National Olympic Committee for the period of 2015 – 2019.
Philadelphia 76ers
Satria Muda
D.C. United
Inter Milan
Persib Bandung (Commissioners)
In September 2013, Inter Milan chairman (Italian: presidente) and owner Massimo Moratti confirmed that he was in discussions to sell a majority 70% stake in the club to Thohir. On 15 October 2013 after a long negotiation, International Sports Capital HK Limited, led by Thohir (for 60% stake), Handy Soetedjo (20%) and Rosan Roeslani (20%), became the majority shareholder of Inter Milan, acquiring a 70% stake of the club by a subscription of new shares. On 15 November 2013, the club's general meeting appointed Thohir as new chairman of the board of directors of Inter Milan, replacing Moratti, who would remain with the club as honorary chairman (until 2016).
However, in June 2016 Thohir sold part of its stake in Inter Milan to Suning Holdings Group, which was chaired by self-made billionaire Zhang Jindong. Thohir remained as the chairman, despite as the second largest shareholder.