Choupo-Moting began his career with Hamburger SV, making his Bundesliga debut in August 2007. He spent the 2009–10 season on loan at 1. FC Nürnberg and in August 2011 he joined 1. FSV Mainz 05. After three seasons with Mainz he moved on to Schalke 04 in August 2014. He became a regular for the Gelsenkirchen club, and made over 100 appearances, before joining English Premier League side Stoke City in August 2017.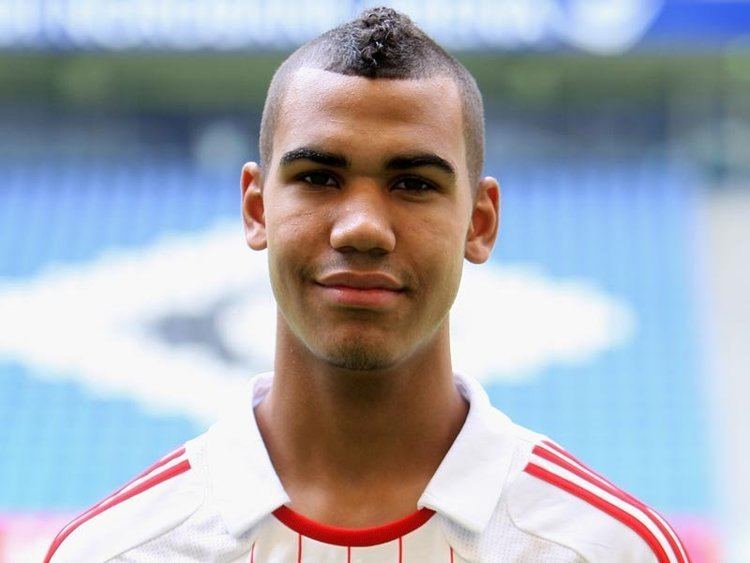 Choupo-Moting made his first appearance as a Hamburger SV player in a Bundesliga match on 11 August 2007, being sent on as a substitute in the 69th minute against Hannover 96.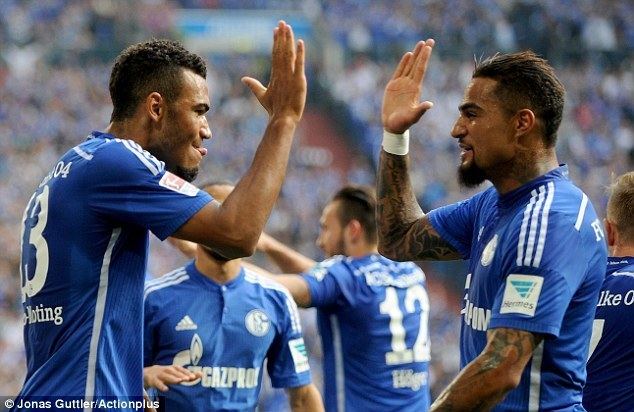 On 18 May 2011, Choupo-Moting signed a three-year contract with Bundesliga side Mainz 05 on a free transfer from Hamburg. The player enjoyed a successful debut season with the club, scoring ten times in the Bundesliga. However, he missed most of the 2012–13 season through injury and was therefore unable to make an impact.
On 5 July 2014, after Choupo-Moting's contract expired at Mainz, Schalke 04 confirmed he had signed a three-year professional contract with them until 30 June 2017. The transfer was reported as a free transfer by Schalke's sport and communications manager Horst Heldt. Choupo-Moting was assigned the squad number 13.
On 6 December 2014, he scored a hat-trick in a 4–0 home win over VfB Stuttgart.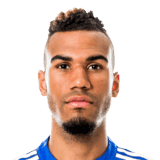 On 7 August 2017, Choupo-Moting joined Premier League side Stoke City on a three-year contract. He made his debut for Stoke on 12 August 2017 against Everton. Choupo-Moting scored both goals in a 2–2 draw against Manchester United on 9 September 2017 and was named man of the match by BBC Sport.
Choupo-Moting has a German passport and represented his country of birth and his mother's country Germany at the 2008 UEFA European Under-19 Championship qualification for the 2008 UEFA European Under-19 Championship and at the 2011 UEFA European Under-21 Championship qualification for the 2011 UEFA European Under-21 Championship.
The Tunisian Football Federation, which governs the Tunisia national team, had questioned FIFA on whether Maxim Choupo-Moting fulfilled nationality criteria to play for Cameroon. "With regards to the protest lodged by the Tunisian Football Federation in relation to the eligibility of Choupo-Moting representing Cameroon, FIFA had communicated to the Tunisia Football Federation that no breach of the FIFA regulations has been committed by the Cameroon Football Federation," a FIFA spokesman told BBC Sport. Choupo-Moting played for both the Germany national youth football teams and the Germany national under-21 team, including being born in Germany and growing up in Germany with German parentage, but had his switch of national allegiance approved by FIFA before representing Cameroon. The Tunisian Football Federation's complaint came during the 2014 FIFA World Cup qualification – CAF Third Round despite Choupo-Moting playing at the 2010 World Cup in South Africa. The Tunisian Football Federation was the beneficiary of a FIFA ruling on ineligible players when the Federação Caboverdiana de Futebol, which governs the Cape Verde national team, were deducted three points from the 2014 FIFA World Cup qualification – CAF Second Round for using a player who should have been suspended for the match.
On 11 May 2010, Choupo-Moting earned his first call-up for the Cameroon national team and represented Cameroon at the 2010 FIFA World Cup in South Africa. He was also called up for Cameroon's World Cup squad for the 2014 World Cup in Brazil. On 3 January 2017, he announced that he will not play in the 2017 Africa Cup of Nations.
Choupo-Moting was born in Altona, Hamburg, and he attended Gymnasium Altona. He was born to a German mother and Cameroonian father.
Choupo-Moting has a German wife named Nevin. They have one son, Liam, who was born on 17 October 2013.
Choupo-Moting is often stationed as a striker or on the left wing. He is a composed finisher and possesses purposeful and powerful dribbling ability, comfortable on either left or right flanks or through the middle of the pitch. Choupo-Moting is known for high work rate, long stride and powerful, direct dribbling ability.
As of match played 23 September 2017
As of 7 September 2017
As of match played 30 May 2016. Cameroon score listed first, score column indicates score after each Choupo-Moting goal.
Fritz Walter Medal: U18 Silver Medal 2007