Name

Eric Ding








Education

Harvard University, Harvard T.H. Chan School of Public Health
Eric ding on global obesity
Eric L. Feigl-Ding is an American public health scientist in nutrition, epidemiology, and health economics, a faculty at the Harvard School of Public Health, founder and Executive Director of Toxin Alert, and Chief Health Economist with Microclinic International. He is a Paul and Daisy Soros Fellow and a WEF Global Shaper.
Contents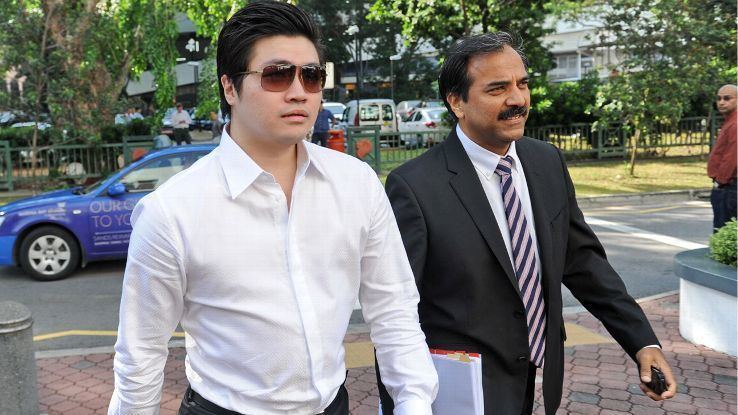 Feigl-Ding was a whistle-blower in the drug controversy surrounding the safety and risks of Vioxx®, Celebrex®, and Bextra®, which he was recognized in the New York Times,. He also founded the Campaign for Cancer Prevention, a 6 million member online initiative to fund and accelerate medical research.
fine by me chris brown eric ding choreography
Early life and education
Feigl-Ding was born in Shanghai, China, and was raised in the United States. He is an alum of the Pennsylvania Governor's School for Health Care. As a child, doctors discovered and diagnosed that he had developed a baseball-size tumor in his chest. He received an initial disease prognosis for less than 5 years life, but he survived.
Feigl-Ding attended The Johns Hopkins University, graduating with Honors in Public Health and Phi Beta Kappa. He earned his dual doctorate in epidemiology, and his doctorate in nutrition, with a doctoral minor in biostatistics, from Harvard at age 23. He then completed his postdoctoral fellowship in Nutrition at the Harvard School of Public Health. At Harvard, he has taught in more than 2 dozen courses in public health and clinical research, and received the Derek Bok Distinction in Teaching Award from Harvard College. He attended Boston University School of Medicine, but did not complete the M.D. degree because of competing commitments.
Work
Feigl-Ding's work focuses on obesity and nutritional risk factors for prevention of diabetes, heart disease, and cancer - with special emphasis on translational approaches for health communication, environmental health, social networks, and digital health. His expertise also includes evidence-based medicine, global disease burden, randomized trials, and meta-analysis. He has published major reports, including in the New England Journal of Medicine, Journal of the American Medical Association, PLoS Medicine, The Lancet, which together have received over 18,000 external citations.
Feigl-Ding is a recipient of The Paul & Daisy Soros Fellowships for New Americans, and as chief corresponding author of a JAMA report, recognized for his role as a whistle-blower of the controversial drug safety of Vioxx and other COX-2 inhibitor drugs, he was recognized and named in the New York Times and USA Today.
Feigl-Ding has also served as advisor for the World Health Organization and the European Commission, as judge for the annual VH1 Do Something Awards, and is an appointed expert member of the Global Burden of Disease Project and US Burden of Disease Collaboration. His work has been cited by directors of CDC and CMMS in the framework of the federal "Million Hearts" Initiative, his research thrice recognized as 'Best of American Heart Association'. He has also consulted for the WHO and the European Commission, and served as Chief Economist and Director of Epidemiology of Microclinic International, as co-principal investigator of several intervention programs for obesity and diabetes prevention in the US and abroad.
Having survived a childhood battle with a baseball-sized tumor, Feigl-Ding founded the Campaign for Cancer Prevention, and was featured in Newsweek, the New York Times,. He is also known for developing a direct-to-science model for accelerating cancer research, and advocate of crowdfunding for medical research. To date, his efforts have raised over $500,000 in public donations for innovative cancer research, and directs cancer prevention advocacy platforms totaling over 6 million members.
A former keynote presenter at Google TechTalk, Feigl-Ding has been featured in Google Research for development of a 130-year cohort study of Major League Baseball to study obesity and mortality. Ding's work has been mentioned in books, including CauseWired, and Zilch: The Power of Zero in Business, Shift & Reset: Strategies for Addressing Serious Issues in a Connected Society, and "Thinfluence: Thin-flu-ence (noun) the powerful and surprising effect friends, family, work, and environment have on weight".
Feigl-Ding received several awards, including the Boston Chamber of Commerce's Outstanding Young Leader Award (2012), the American Heart Association's Scott Grundy Excellence Award (2015), the 'Best of the American Heart Association' (2013, 2014, 2015), the Consortium of Universities for Global Health's Velji Prize for Global Health (2014), the Paul and Daisy Soros Fellowship for New Americans (2008), and the Harvard University Derek Bok Distinction in Teaching Award (2009). He was also recognized by Craig Newmark as among "16 People and Organizations Changing the World in 2012". He formerly served on the Board of Advisors for Madonna's Raising Malawi Foundation.
References
Eric Ding Wikipedia
(Text) CC BY-SA