Covid-19
competitive eating




Brandon Booker




Regina Booker




Competitive Eater




Eric Booker







Crazy Legs Conti, Sonya Thomas, Tim Janus, Bob Shoudt, Joey Chestnut
Eric "Badlands" Booker (born c. 1969), Jamaica, Queens is a record-holding competitive eater.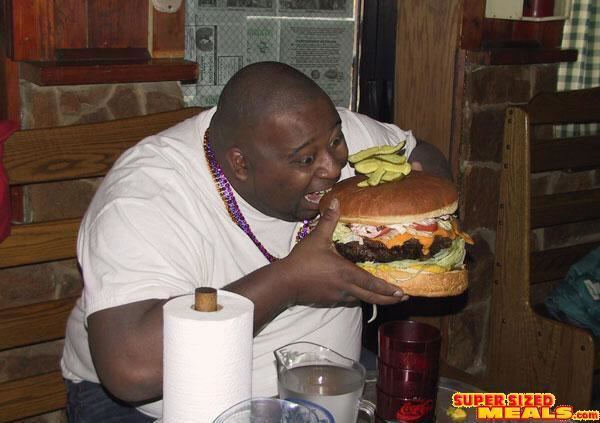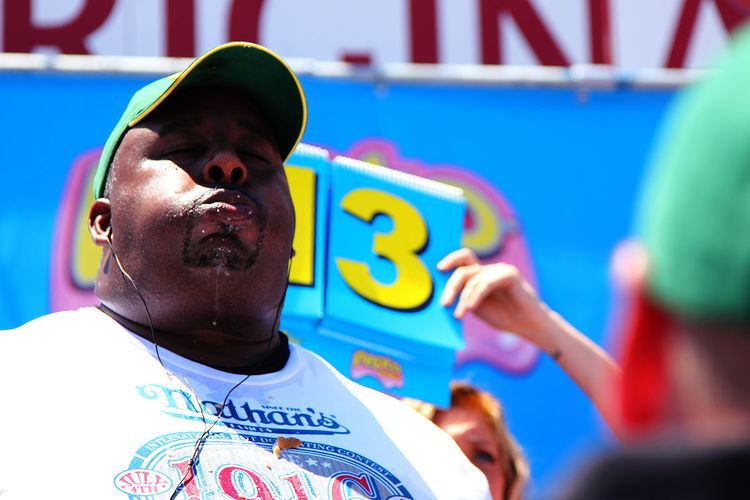 Booker trains for competitions by trying to stretch his stomach and develop jaw strength. He eats large amounts of fruit and vegetables and drinks a gallon of water in a sitting in order to stretch his stomach, and chews over twenty pieces of gum at a time to build jaw strength. He maintains that competitive eating is a healthy sport, and has lost weight since he began competing. He is presently ranked 10th by the IFOCE.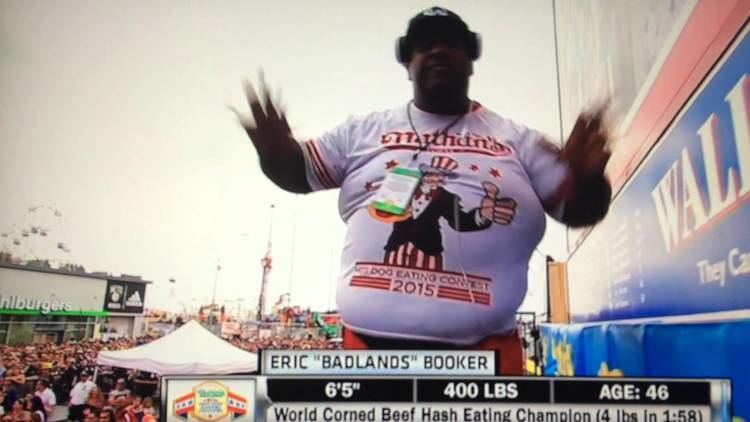 Some of Booker's accomplishments include: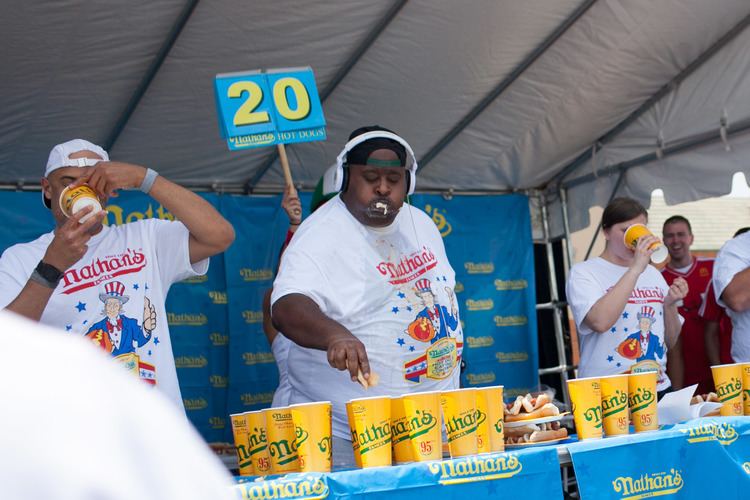 Burritos: 15 Qdoba burritos / 8 minutes
Candy bars: Two Pounds Chocolate Candy Bars / 6 minutes
Cannoli: 16.5 cannoli in six minutes / 2004
Corned Beef Hash: 4 pounds of hash / 1 minute 58 seconds
Cheesecake (Mini): 50 Mini-Cheesecakes / 6 minutes
Doughnuts: 49 glazed doughnuts / 8 minutes
Hamentaschen: 50 Hamentaschen / 6 minutes
Matzo balls (Ben's Deli): 21 baseball-sized (half-pound) matzo balls / 5 minutes, 25 seconds / 2003
Matzo Balls (Ruthie & Gussie's): 30 matzo balls / 5 minutes, 25 seconds
Raw Onions: 8.5 ounces Maui Onions (three onions)/ Whalers Village / 1 minute/ Aug. 8, 2004
Peas: 9.5 one-pound bowls / 12 minutes
Pumpkin pies: 4⅜ Entenmann's Pumpkin Pies / 12 Minutes/ Nov. 22, 2004
Outside of competitive eating, Booker is an aspiring independent hip-hop recording artist. Badlands has released several songs including Hungry and Focused to Extended Play and is still coming out with new songs. He works full-time as a conductor on the Number 7 Subway Train in New York City. Booker has appeared on the television series Wife Swap and Last Call with Carson Daly, where he served as announcer and "Eater in Residence."
Booker lives with his wife, Regina and son, Brandon on Long Island.
Eric Booker Wikipedia