Dr. Eric William Barnum (born 1979 Crookston, Minnesota) is an American composer of choral, instrumental, and vocal works. He received his doctorate in Choral Conducting at the University of Washington, Seattle.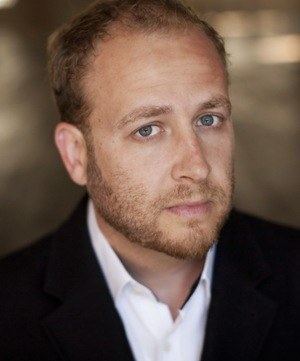 Barnum has been commissioned by ACDA Honor choirs, university ensembles, professional choirs, and school choirs. His "She Walks in Beauty" was incorporated in Chanticleer's touring repertoire.
Eric Barnum did not start composing until he was 21 years old, in fact he wanted to be an archaeologist but decided to study graphic design.
Eric Barnum studied composition and vocal performance at Bemidji State University, Minnesota, where he studied with Dr. Patrick Riley (2002). He later studied composition and received his M.Mus. in choral conducting with David Dickau at Minnesota State University (2004). Eric received a DMA in Choral Conducting from the University of Washington under the direction of Dr. Geoffrey Boers in 2013.
Barnum's music is intricately tied to the text, most often chosen from Latin liturgical sources or English poetry. The melodic line in all voices is treated with the utmost importance. Unexpected, but beautiful, harmonic progressions evoke mystical scenes of nature and spirit. Barnum is influenced by the compositions of John Tavener, Arvo Pärt, Gerald Finzi, and Thomas Newman.
*1 Dr. Eric Barnum on March 21, 2014 at the University of Wisconsin Oshkosh gave a presentation entitled, "Telling Stories". During this presentation Eric told students his inspiration for composing music. Eric, very much like a sculptor, finds the inspiration from within the poetry and then by his hand comes to life. For this reason Eric hopes that each piece is unique and tells the story of the poetry or writing, he doesn't wish to have a "style". Eric said, "If there is one thing that all of my pieces have in common is that they tell a story".
Chanticleer Student Composer Competition, for "She Walks in Beauty"
2004-2005 Composer-in-Residence for The Rose Ensemble
2004 JCCP Composers Grant (funded by the Jerome Foundation)
Dr. Eric Barnum is currently the Director of Choral Activities at the University of Wisconsin Oshkosh where he leads the Chamber Choir and Le Chœur De Femmes. Eric Barnum often is a clinician and guest conductor at festivals with high school, college, and professional choirs.