Covid-19
Yusef Rumie




29 July 2015




Mega




1




María Eugenia Rencoret




6 April 2016




Spanish




Pablo Ávila






Telenovela Comedy Drama




Pablo Riquelme Francisco Bobadilla Luis Ponce Rosario Valenzuela Isabel Budinish




Nicolás Alemparte Manuel Buch




María José Bello Álvaro Morales Felipe Contreras Viviana Rodríguez César Caillet Celine Raymond Loreto Valenzuela Teresita Reyes Edgardo Bruna




Te doy la vida, Papá a la deriva, Pobre Gallo, Señores papis, Fancy Lady Without Money





Facebook
Eres mi tesoro (English: You're My Sweetheart) is a 2015 Chilean telenovela produced and broadcast by Mega.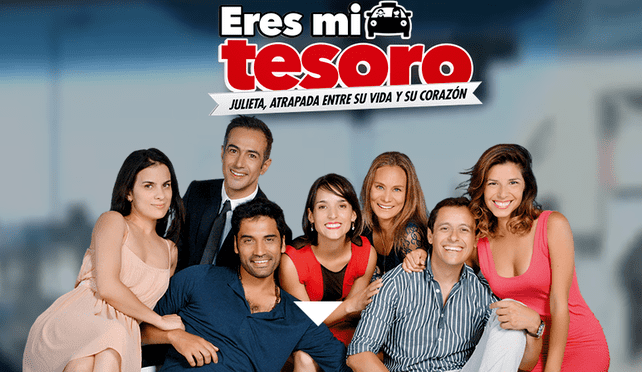 The plot revolves around Julieta Lizama (María José Bello), a beautiful, naive young woman who will do everything possible to raise her family and protect her little daughter Alma Lizama (Isidora Guzmán). Everyday she travels around Santiago in her taxi to make a living, unaware that one day a passenger will change her life forever.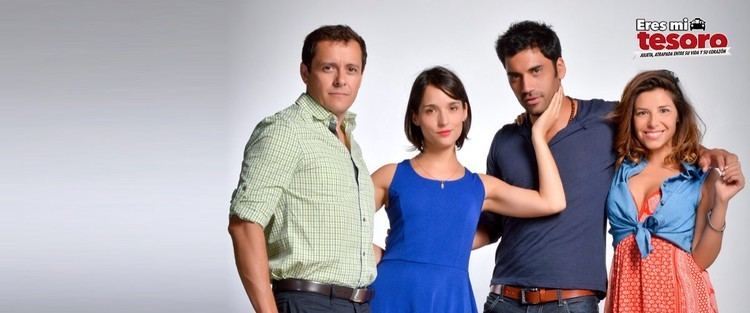 Love is not lacking in the life of Julieta, she has a relationship with Juan Julio Riquelme (Felipe Contreras), the idol of the neighborhood, who owns a sandwich shop. He asks her to marry him, but she has a strong attraction to Álvaro Cummings (Álvaro Morales), a handsome businessman who gets into her cab one night after discovering that his wife, Carolina Ruíz (Viviana Rodríguez) has been unfaithful.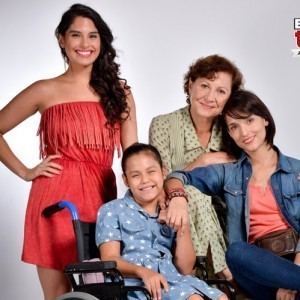 María José Bello as Julieta Lizama.
Álvaro Morales as Álvaro Cummings.
Felipe Contreras as Juan Riquelme.
Viviana Rodríguez as Carolina Ruiz.
César Caillet as Rodrigo Pezoa.
Teresita Reyes as Delia Contreras.
Loreto Valenzuela as Gabriela Aldunate.
Dayana Amigo as Susana "Susy" Pizarro.
Edgardo Bruna as Ángel Riquelme.
Celine Reymond as Bernardita Cummings.
Pedro Vicuña as Jorge "El Tigre" Pizarro.
Etienne Bobenrieth as Ricardo "Richi" Pizarro.
Constanza Araya as Marión Lizama.
Ricardo Vergara as Benjamín Cummings Ruiz.
Félix Villar as "El flash".
Isidora Guzmán as Alma Lizama.
Teresa Münchmeyer as Rodrigo's mother.
Max Meriño as Carolina's doctor.
Luz María Yacometti as Beatriz, Carolina's nurse
Eres mi tesoro Wikipedia