House music Bass House




Spinnin' Records




2015




Spinnin' Records




2015 (2015)–present




www.ephwurd.com




House music




Datsik






Jauz, Jvst Say Yes, LIINKS, DKay, Toby Curwen‑Bingley





Facebook

Twitter
Ephwurd is a Canadian-American house music DJ Duo made up of Datsik and Bais Haus that was formed in the summer of 2015. Ephwurd first released a remix of Major Lazer and DJ Snake's "Lean On" without revealing who was behind the remix. They later revealed the members leading to the release of their first single "Rock the Party" on Spinnin' Records in July 2015. The single, created in collaboration with Jauz, became popular at music festivals. It has been played by artists such as Skrillex, Diplo, Axwell and Ingrosso, and Hardwell.
In 2014 DJs Datsik and Bais Haus (son of Tim Hauser of The Manhattan Transfer fame), long time friends who were touring together with Steve Aoki at the time, collaborated on a track called "Closer to the Sun". After the collaboration they decided to keep working together, wanting to "experiment with the other side of "EDM"". The two began working on their music together, forming the duo "Ephwurd", originally as an anonymous front for the two DJs. Ephwurd went public with a remix of Major Lazer & DJ Snake's "Lean On,", before revealing who was behind the duo in July 2015 as they released the single "Rock the Party" on the Spinnin' Records label. The collaborative effort between Ephwurd and Jauz would often get played by DJs such as Tiësto, Axwell/Ingrosso, and Skrillex. The music style would later be known as "bass house", which has been described as "has got a lot of classic drums and percussion to it but it has the wobbles of dubstep at the same time".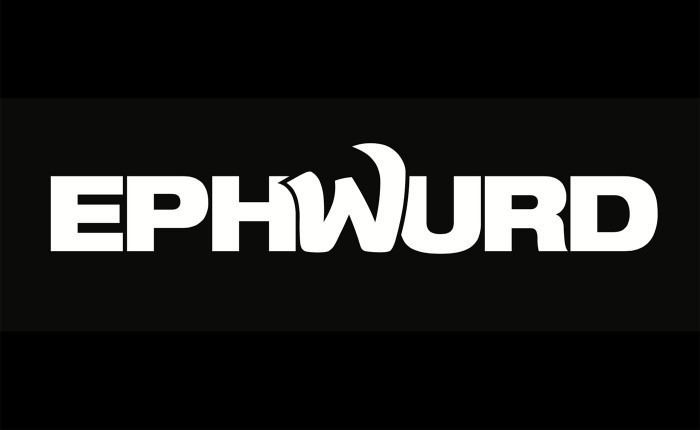 The duo later released a single called "Duckface", which was featured on many house music radio channels around the world. After releasing multiple singles the duo made their performance debut in late 2015 on Insomiac's Escape: Psycho Circus show held in Southern California. Christopher Conte of the Untz website later stated that Ephwurd's live debut "blew everyone away with their highly energetic and powerful set."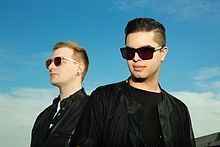 The duo released "Bring It Back" in December 2015, which was described as "old school combining a heavy dose of bass with elements of classic house music." In early 2016 Ephwurd started a live show tour on the West Coast. The Los Angeles show, held on January 15, 2016, was a sell out event,
Ephwurd was one the first acts to popularize the "bass house" genre of music to a wider audience although the music form had been around for years prior to Ephwurd collaborating. Bass house has been described as an " all-encompassing melting pot is so broad it's impossible to define what it is". The origins of bass house has been traced back to the mid to late-1990s with the work of the group Basement Jaxx that was melded into UK garage over time. Bais Haus would later describe how he first heard Jack Beats play at an event and was impressed by the response the music got from the crowd, sparking his interest in the genre that would later be labelled as bass house. One reviewer labelled Ephwurd as a "high-flying collaboration of epic proportions", describing their music as "an exciting blend of dubstep and house music that has packed out venues around the world." Ashley Marro of "Stoney Road" magazine described Ephwurd's Bring It Back as being an "old school combining a heavy dose of bass with elements of classic house music".
Rock The Party2015
Duckface2015
Bring It Back2016

Ephwurd Wikipedia