6

/

10

1

Votes

Alchetron

Rate This




Multiple




January 30, 2003




MindArk




Multiplayer online game






CryEngine 2




30 January 2003




MindArk




Microsoft Windows






Massively multiplayer online role-playing game, First-person shooter




Second Life, EVE Online, Age of Wulin, Anarchy Online, Dungeon Runners
Entropia Universe is a massively multiplayer online virtual universe designed by the Swedish software company MindArk, based in Gothenburg.

Entropia uses a micropayment business model, in which players may buy in-game currency (PED - Project Entropia Dollars) with real money that can be redeemed back into U.S. dollars at a fixed exchange rate of 10:1. This means that virtual items acquired within Entropia Universe have a real cash value, and a participant may, at any time, initiate a withdrawal of their accumulated PED back into U.S. dollars according to the fixed exchange rate, minus transaction fees; the minimum amount for a withdrawal is 1,000 PED. The Entropia Universe is a direct continuation of Project Entropia.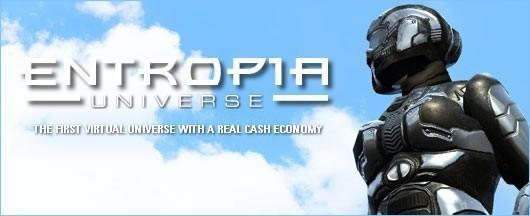 Entropia Universe entered the Guinness World Records Book in both 2004 and 2008 for the most expensive virtual world objects ever sold. In 2009, a virtual space station, a popular destination, sold for $330,000. This was then eclipsed in November 2010 when Jon Jacobs sold a club named "Club Neverdie" for $635,000; this property was sold in chunks, with the largest sold for $335,000.
Also of note: in 2014 Planet Arkadia started selling 200,000 Arkadia Underground Deeds (AUD) valued at $5.00 USD each (50PED) making the Arkadia Underground valued at $1 million.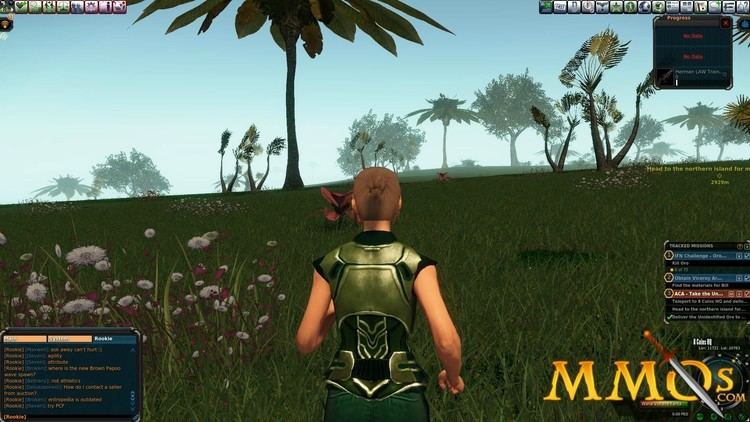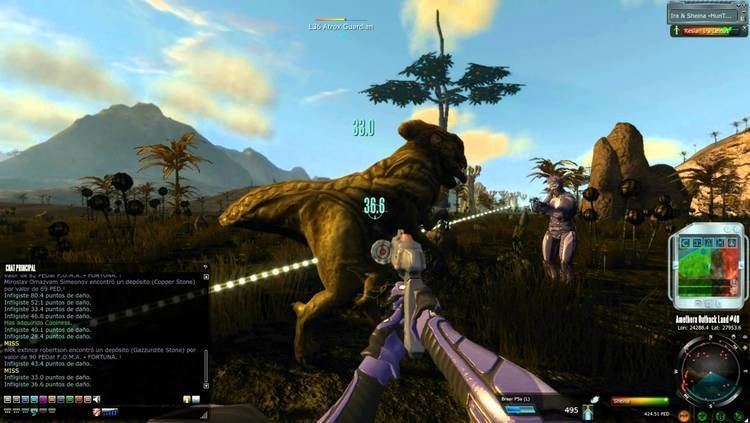 The game can be played for free, but spending money on the in-game currency allows significant additional options like purchasing items, skills, deeds/shares, services from other players.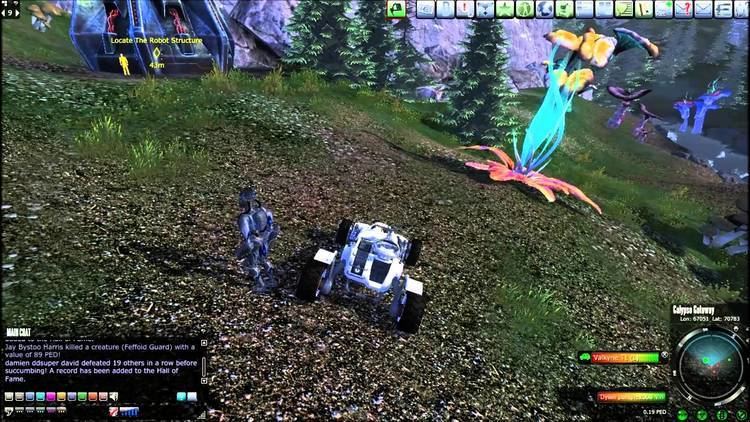 Nearly all of the main in-game activities (such as hunting, crafting items, mining, etc.), require expendable resources (ammunition, probes, guns, finders, extractors), which must be purchased from vending machines (or other players). These items are either expended during each try (ammunition, probes), or they decay with use and will require repairing eventually (ranged and melee weapons, mindforce weapons, mining equipment). Many items are now (L) - meaning they are limited and cannot be repaired causing the player to have to buy another when it is decayed to the extent it can no longer be used.

This decay and expending of consumables encourages people to craft the items other players may need, promoting a thriving market in the items and ingredients needed to craft. However currently it is difficult to craft items (XX% return in TT costs of the ingredients, but a much lower chance of successfully creating an item depending on skills and the Quality Rating of the blueprint).
The three main activities (hunting, crafting and mining) have loot returns which are appear random, but have been confirmed to be influenced by the equipment, skills and activity (mob, blueprint, area), of the avatar. The better matched the skills, equipment and area of the activity, the more likely the player will have a 'success' - determined as either a hit, an evade or dodge, a successful craft or the finding of an ore or enmatter.
Skills are gained from either hitting, being hit, healing (using various healing equipment), crafting or mining.
These skills are extractable and can be sold to other players.


There is no account fee or connection charge. The in-game activities that do not require PED are:

sweating creatures (called mobs),

walking around looking for (and gathering up) fruit/stones/dung on the ground,

socializing.

Event organizing (particularly if you can get sponsors to donate prizes).

Trading, or reselling requires some PED to start up and much of your time will be spent advertising and building a contact network of sellers and buyers.

Players have the option of depositing large amounts of cash for investment in trading, as there are player controlled shops and market stalls they can purchase outright (or rent from other players), in various towns in the game, or starting small buying small amounts of ore, enmatter, sweat, fruit etc. from players and either manufacturing other items from them or consolidating the small amounts into larger piles and placing them on the auction house for sale.

It has been reported that long term returns from hunting, mining or crafting are in the region of 95% of the costs of the activity. Short term, loots and successes can swing wildly
Before beginning the game, a player has to choose a name for his or her avatar, which must be a first name, a last name, and a nickname; all 3 names will be visible to all the players in the game. The name can not have any profanities in it and can never be changed, unless MindArk thinks the name is inappropriate. Next, the new player will need to create and customize their avatar.
During the process of creating an avatar, the player is asked for some personal information. This does not show up in-game, and is only used by MindArk to verify a player's identity when they want to withdraw money from the game.
After initial creation, further physical modifications can only be achieved through services offered by other users.
Unlike most other MMOs, each person is only allowed one avatar, and having more than one could cause a player to be banned from the game, losing any funds they have invested in the game. This measure is implemented to disallow players from having the opportunity to cheat or farm, which could negatively influence the game and its players due to the real money that is involved.
Entropia Universe (then Project Entropia) was released in 2003 with only one planet, named Calypso.
A second planet was opened on April 6, 2010, called ROCKtropia. It is owned and developed by Neverdie Studios (owned by long-time player Jon Jacobs). The theme of this planet is "music", which is seen throughout the planet.
The third planet to be released was Next Island on December 8, 2010. The theme of this planet is "paradise", with beaches and landscapes.
The fourth planet launched was Arkadia, on May 25, 2011, with a theme of "treasure hunting", which takes place both in-game and outside the game.
The fifth planet to be launched was Cyrene, opened May 1, 2012, by Digital Scryers and Creative Kingdom This was a soft launch to allow existing players to beta-test it.
The sixth planet is Toulan which was released in a beta stage on February 19, 2014. Developed by 'Beladcom' out of Jordan, Planet Toulan is inspired by rich Arabian mythology and culture.
While not a planet, space is a separate area in the Entropia Universe, connecting all planets. Space is developed and managed by MindArk themselves and allows players to travel among planets via space ships.
In 1995, development of Entropia Universe (formerly Project Entropia) was started by two different groups - one in Sweden headed by Jan Welter Timkrans and one in Switzerland, headed by Benny Iggland. Initially taking place on the fictional Planet Calypso, the 2001 version used the NetImmerse 4 game engine. On May 20, 2002, the Commercial Open Trial began, and the game was available to the public. With Version Update 4.2 on 28 January 2003, the game was considered "Gold".
Some important additions to the game since have been:
In August, 2009, Version 10.0 was released, using CryEngine 2 from Crytek. With the new engine, almost everything in the game required changes, including the overall land maps. This change was retconned into the storyline as attacking robots crashing their large spaceship into the planet, changing the land. There were some systems (like pets taming) that were disabled right after the implementation of the CryEngine; some of these were returned after a few weeks, whereas some took months or even years. There are still systems that were in place before CryEngine that have not yet returned as of August 2014.
In February 2007, Entropia Universe won game of the month on MPOGD. In December 2008 Entropia Universe won game of the month on MPOGD for the second time.
December 14, 2004 – Game creators MindArk announced the conclusion of the first "Treasure Island Sale", a virtual island put up for auction. The winning bidder, Zachurm "Deathifier" Emegen, paid 265,000 PED (US$26,500) for the island. At the time, this was the highest price ever paid for a virtual item. According to the press release, it is "a large island off a newly discovered continent surrounded by deep creature infested waters. The island boasts beautiful beaches ripe for developing beachfront property, an old volcano with rumors of fierce creatures within, the outback is overrun with mutants, and an area with a high concentration of robotic miners guarded by heavily armed assault robots indicates interesting mining opportunities."
October 24, 2005 – A virtual "asteroid space resort" was bought by Jon "Neverdie" Jacobs for a sum of 1,000,000 PED (US$100,000), surpassing the sale of Treasure Island. Jon Jacobs is also the writer and producer of a song titled Gamer Chick, which is played within the Entropia Universe. The asteroid was named Club NEVERDIE after Jacobs's own in-game avatar and has made headlines around the world, for the price of the purchase, as well as Jacobs' ambitious plans to turn the resort into a venue for "Live Entertainment in Virtual Reality".
November 9, 2005 – The BBC reported that "Deathifier" had recouped his investment in under a year. He made money by selling virtual homes as well as taxing other gamers to hunt or mine on the island. "The money made to date is only a taste of what can be achieved with my virtual island purchase," said Deathifier.
May 2, 2006 – MindArk announced the introduction of an ATM card enabling players to withdraw the real-world currency equivalent of their PED funds directly from any Versatel ATM. It was stated that $165 million had "passed through the game" in 2005 and that this figure was expected to double in 2006.
Mike Everest, a home-schooled high school senior from Durango, Colorado, along with his mother, earned $35,000 in 2006 by constructing and selling weapons in Entropia. Everest spent an average of three hours per day playing the game and intended to continue playing to fund his college education.
October 17, 2006 – MindArk announced that Entropia Universe had achieved a milestone, with over 500,000 registered users. "The growth of Entropia Universe is an enormous achievement for us and the members," said Jan Welter, CEO of MindArk, developer of Entropia Universe. "Individuals are joining the Entropia Universe community to interact, meet new people, learn new ideas, reach entrepreneurial aspirations, create societies, and even foster new relationships in everyday reality."
May 8, 2007 – MindArk announced the results of the world's first virtual banking license auction. These two-year exclusive licenses aimed to integrate real world banking systems into Entropia Universe, working similarly to real-world banks or pawn shops. Initially, they would be provided with secure systems enabling them to lend money and collect interest, design and name their own virtual bank building(s), and make their own personnel available through avatars. Each winner would be required to add a further US$100,000 as working capital. MindArk CIO Marco Behrmann said, "The five banks will have integrated services within the mechanics of Entropia Universe and will not just be virtual advertising spots." After months of bidding, the six licenses sold for a total of US$404,000, to:
Avatar "Janus JD D'Arcwire", representing Wirecard Bank AG, who paid US$59,060.
Russian Internet payment provider Moneta.ru, with avatar "Yuri iNTellect" who paid US$99,900.
Second Life virtual celebrity Jamill Copperfield, who paid US$42,000.
Entropia celebrity "Jon NEVERDIE Jacobs", who paid US$90,000.
Second Life virtual celebrity and entrepreneur Anshe Chung, who paid US$60,000.
Avatar "Jolana Kitty Brice", an Entropia Universe participant and entrepreneur who paid US$95,000.
December 8, 2009 – The sale of the Crystal Palace Space Station was announced. A public auction held from December 14, 2009 through December 28, 2009 determined the new owner.
It was won by Buzz Erik Lightyear, who paid 3.3 million PED (US$330,000) for it.
June 15, 2010 – Parent company MindArk AB released its 2009 annual report, showing a cash flow of -18.6 Million SEK (-$2.4M), and stating that the real-world bank is on hold, due to a lack of funds. MindArk also stated they had a signed letter of intent to sell their original virtual planet, Planet Calypso, for a price of $6,000,000 USD, to an unnamed company, later announced to be SEE Virtual Worlds, already a partner. SEE intended to release at least two planets in the Entropia Universe: (Planet Michael, a virtual world celebrating the life of Michael Jackson, and a second planet featuring monsters from Universal.) However, in June 2011, MindArk released a statement announcing the end of their partnership with SEE altogether.
November 16, 2011 – MindArk announced the sale of Calypso Land Deeds for $100 per deed. Each deed provides a weekly income to its owner, based on a percentage of the income that MindArk receives from running Planet Calypso and its other in-game areas (Crystal Palace and Space). Deed owners were promised the option of claiming a piece of land on Calypso, on which a home could be built. As of April 2015, the land claiming has not yet been implemented by MindArk.
March 26, 2014 – Planet Arkadia announced a similar scheme to the Calypso Land Deeds. Planet Arkadia Underground deeds were priced at just $5 and provide a daily income taken from part of the revenue of Planet Arkadia.
Entropia Universe Wikipedia