Emily Fair Oster (born c. 1980) is an American economist. After receiving a B.A. and Ph.D. from Harvard in 2002 and 2006 respectively, where she studied under Amartya Sen, Oster joined the faculty of the University of Chicago Booth School of Business, where she taught prior to moving to Brown University, where she currently holds the rank of Professor of Economics. Her research interests are unusually wide-ranging, and span from development economics to health economics to research design and experimental methodology. Her work is perhaps best-known among non-economists for her writings and appearances in mainstream media, including the Wall Street Journal, the best-selling SuperFreakonomics book, and her 2007 TED Talk.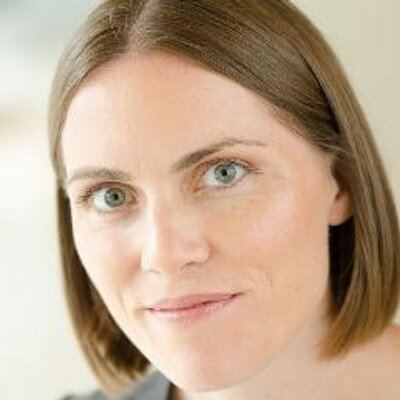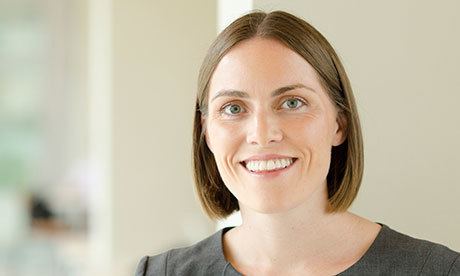 When Emily was two years old, her parents noticed that she often talked to herself in her crib after they said good night and left her room. In order to figure out what she was saying, they placed a tape recorder in her room, which they turned on once they had tucked her in. Those tapes were eventually passed on to psychologist and linguist friends of her parents. Careful analysis of Emily's speech showed that her language was much more complex when she was alone than when interacting with adults. This led to her being the subject of a series of academic papers which were collectively published as a compendium in 1989 titled Narratives from the Crib. The book was reprinted in 2006, with a foreword by Emily.
Oster is well known for her PhD dissertation, "Hepatitis B and the Case of the Missing Women," in which she suggests that biology can be used to reveal the truth about the missing-women puzzle. Oster points to findings that areas with high Hep B rates tend to have higher male-to female birth ratios. The fact that Hep B can cause a woman to conceive male children more often than female, she says, accounts for a bulk of the "missing women" in Amartya Sen's famous 1990 essay, "More Than 100 Million Women Are Missing." Sen, on the other hand, attributed the "missing women" to societal discrimination against girls and women in the form of the allocation of health, educational, and even food resources. The use of Hep B vaccine in 1982 led to a sharp decline in the male-to-female birth ratio, she notes in her dissertation.
In April 2008, Oster released a working paper "Hepatitis B Does Not Explain Male-Biased Sex Ratios in China" in which she evaluates new data and shows that her old research was incorrect." This has been seen as a sign of integrity by Freakonomics author Steven Levitt.
Oster's has also worked on HIV in Africa. In a 2007 Ted Talk, she discusses how an incentive-based analysis can illuminate public policy in trying to reduce the spread of HIV. For example, life expectancy in Africa is relatively low; therefore, more individuals may decide that taking precautionary measures to reduce the chances of death from AIDS aren't worth the effort. The implication is that AIDS education and preventive programs are more likely to succeed in areas with longer life expectancies, e.g. in areas with less malaria. Oster also notes that it is possible to compare AIDS prevalence in the absence of random HIV testing by looking at mortality data (since much of the data on people with AIDS in Africa focuses on pregnant women and intravenous drug users). By comparing mortality rates in the 20- to 40-year-old age groups, where AIDS kills more than other diseases (of the very young or old), it is possible to estimate the extent of the AIDS epidemic even without direct HIV testing.
Oster's work on television and female empowerment in India was featured in Steve Levitt's second book, "SuperFreakonomics".
Oster is the author of the book Expecting Better: How to Fight the Pregnancy Establishment with Facts, which makes many controversial claims regarding standard safety advice to pregnant women.
In her book "Expecting Better, Oster claims that multiple guidelines conventionally offered to pregnant women were wrong. One such guideline she criticized was that any alcohol consumption during pregnancy should be avoided; Oster argued in her book that this guideline is erroneous because there is no evidence that low levels of alcohol consumption by pregnant women adversely affect their children. Oster's claims on this subject have themselves been criticized by, among others, Susan Astley (of the University of Washington), and the National Organization on Fetal Alcohol Syndrome.
Emily is the daughter of Sharon M. Oster and Ray C. Fair, both professors of economics at Yale University. She married Jesse Shapiro, also an economist, in June 2006.