Name

Emile Pandolfi





Role

Pianist






Albums

Once Upon a Romance, Evening in Venice




Education

Baylor University, Furman University




Similar People

Liz Callaway, Sally Harmon, Deana Carter, Emile Parisien, Stephen Flaherty




Profiles




Twitter
Top Tracks - Emile Pandolfi
Emile Pandolfi is an American pianist. He is noted for his renditions of show tunes.
Contents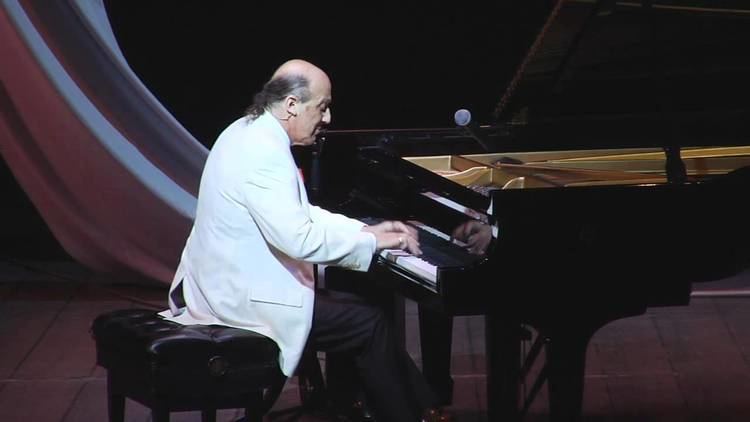 Vincent starry starry night don mclean piano emile pandolfi
Biography and career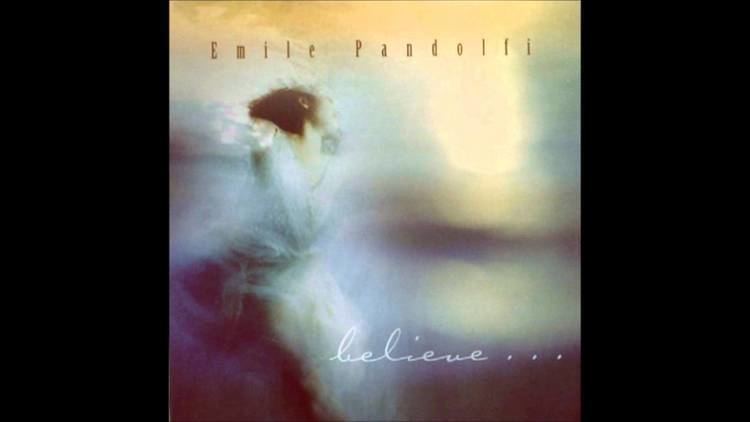 He was born in New York and grew up in Greenville, South Carolina, where he still resides. He attended Greenville High School, then Furman University, where he did his preparatory studies in music, and then Baylor University where he studied for two years; then following his piano teacher, Thomas Redcay, he earned his Bachelor of Music Degree from Texas Tech.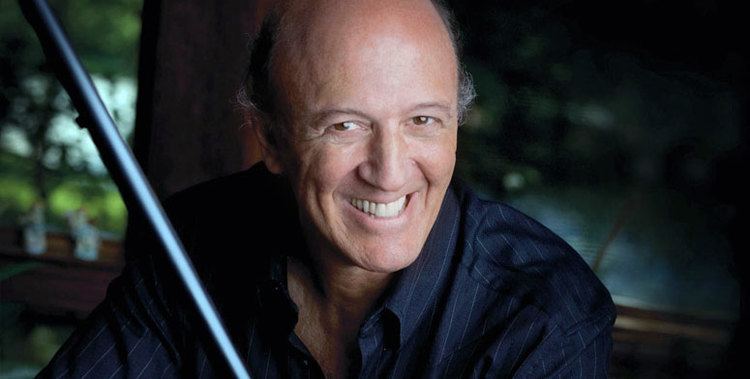 After college, Pandolfi moved to St Thomas in the US Virgin Islands for two years as a chorus teacher in a public school. In the evenings, he played at the Caribbean Beach Hotel, as part of a Calypso band called "The Castaways".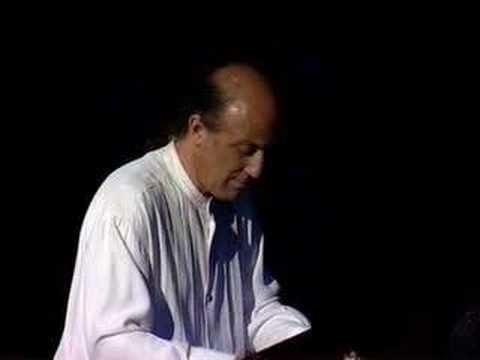 From there he moved to Sussex, England for another two years, playing pubs and restaurants.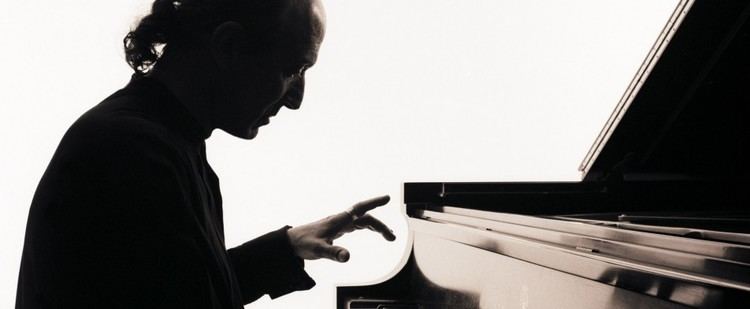 After that, he resided in Denver for two more years as part of a house band, (Buddy Brown and the Bittersuite) and then on to Los Angeles, playing for dance classes, acting seminars, actor/singer auditions, and in various piano lounges. It was here that he became one of the house pianists for the Comedy Store. He worked there for six years. He performed with such entertainers as Jay Leno, David Letterman, and Robin Williams, among others. He was a featured performer at the 1984 Summer Olympics, playing "Rhapsody in Blue." It was also here that he studied the writing of comedy (an ability he was to use many years later to write his own show) and learned to play for comedy improv.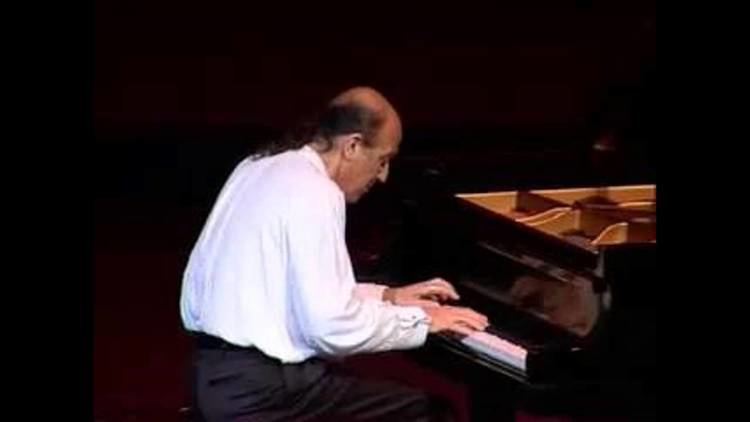 After fifteen years in LA, Pandolfi took his family back to Greenville, where he created his recording label, "MagicMusic Productions". His first recording, "By Request" is a compilation of Broadway and movie themes arranged for piano solo. It remains his top selling album to date, with sales in excess of six hundred thousand units.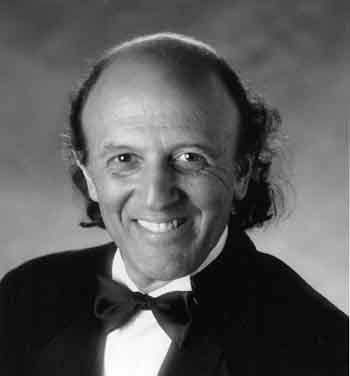 As far as being able to play both pop and classical music equally well, an interesting fact is that Emile had to teach himself to play music by ear. Up till graduation from music school, like so many classically trained artists, he did not have the ability to pick up a tune and just play it without the notes.
"It took two years of arduous, disciplined practice to train my ear to do something that some amateur musicians do automatically. Yet, as odd as it may seem, many classical musicians, vastly well-trained and enjoying a superb technique, cannot play a simple song without consulting the sheet music. I was one of those. I intuitively knew that there was something very wrong with this picture, and decided to do something about it."
"The very first tune I worked on was 'Blue Moon'. I already knew the melody, but had never played it without reading the music. I just hunt-and-punched my way around for a week or so till I made some sense of it. I began to understand how playing-from-listening actually worked. After that remarkable achievement, I followed by learning one song after another - although I still took books to the piano lounge where I was playing, just in case - and began to wean myself of the written page. I was encouraged to learn to read "fake books" and start to improvise over the chord symbols. "Anyway, now, years later, I play everything except classical pieces by ear. It just gives you more freedom."
Pandolfi has been actively involved with charity organizations, performing in benefit concerts for Hospice (http://www.hospicefoundation.org/) Women's Shelters (http://www.sboard.org/SHELTERS/SC.HTM) Ara Parseghian Foundation (Neimann-Pick Type C disease) (http://www.parseghian.org/index.html) United Way (http://www.uwint.org/gppweb/index.aspx?MID=230) Japan Disaster Relief (http://www.firstgiving.com/fundraiser/emile-pandolfi/japan-disaster-relief) and others.
Personal life
Emile has three sisters: Emilie, Pam, and Barbara; and a brother, Guy.
Emilie Pandolfi is a fifth grade teacher in LA Unified Public Schools.
Barbara (Pandolfi) Coventry resides in Santa Barbara where she teaches violin and performs jazz, Celtic, as well as classical music, (Barbara was a past member of the Santa Barbara Symphony).
Pam Pandolfi lives in Cary, NC, and is founder and Director of the Cary School of Music, (enrollment approx. 1000 students). (http://www.caryschoolofmusic.com/index.html) She, too, is a violinist.
Emile and his wife, Judy have three daughters: Lahren, a goldsmith in St Thomas; Elizabeth, a writer based in Charleston, SC; and Kristin, a dancer, and an entering freshman at UNCA at this writing -2008.
Discography
By Request -1990
An Affair to Remember -1991
Remember Me -1992
Once Upon a Romance -1992
Nights on Broadway -1993
Country Impressions -1994
Some Enchanted Evening -1994
It Might as Well Be Spring -1995
Chopin -1996
My Foolish Heart -1997
The Second Time Around -1997
Evening in Venice -1999
What a Wonderful World -1999
Rhapsody in Blue -2000
Malaguena - Ritual Fire Dance
Days of Wine & Roses -2004
Starry Starry Night -2002
Secret Love -
Unforgettable Love Songs -1998
Evening Romance -1999
A Child's Gift of Lullabyes
Believe
How Sweet the Sound
Compilation albums
Please Welcome... Best of Volume 1 - 1993
Secret Love: The Best of Emile Pandolfi, Vol. 2 -1996
Christmas albums
White Christmas
Sleigh Ride
Do You Hear What I Hear?
In the Holiday Spirit
Winter Wonderland
References
Emile Pandolfi Wikipedia
(Text) CC BY-SA