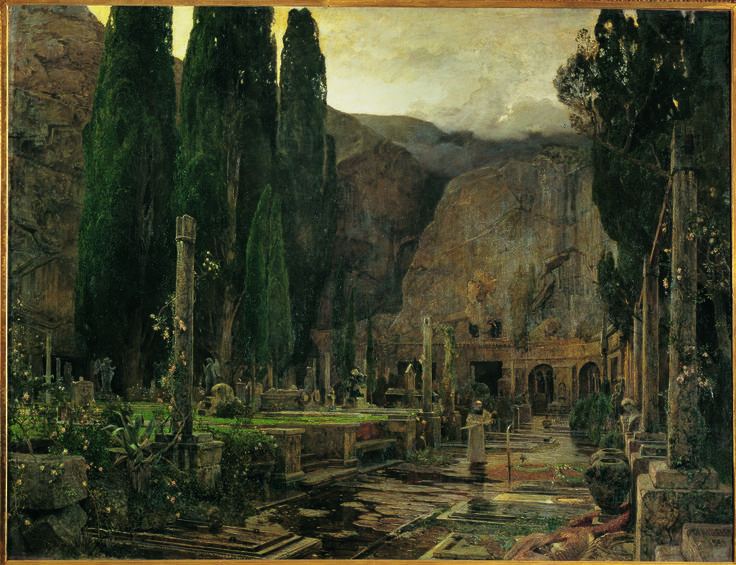 He was born into a family of manufacturers (cotton spinning-mill) that had been established in the village Fischamend south of Vienna, Lower Austria since the 17th Century. On 24 May 1838 Schindler's father, Julius Jakob Schindler (1814–1846) married in Vienna the twenty-two years old Maria Anna Penz (1816–1885), and four years later she gave birth to their only surviving child, Emil Jakob. (It is not known if she in the preceding years had born any other children, but it is most likely). Father Schindler died of lung cancer when his son was four years old. His widow, Maria Anna soon afterwards moved to Pressburg (probably her hometown; today Bratislava) with her infant son. Three years later, on 10 February 1849, she married second lieutenant (later to be promoted captain), Mathias Eduard Nepalleck (1815–1873), who since 1847 had served in the local Hungarian Infantry Regiment. The relationship between widow Schindler and officer Nepalleck must have lasted for some time, for only a month after the wedding Maria Anna Nepalleck (33 years old), on 3 March, gave birth to a daughter, Alexandrine Nepalleck (1849–1932). This "last minute" wedding, so it appears, was undoubtedly "forced" upon Nepalleck by his commanding officer in order to save the honour of his regiment.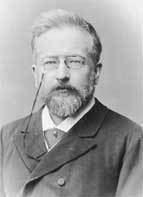 Little, to be sure, nothing at all, is known about Emil Schindler's early life, and it can only be speculated as to his upbringing among soldiers and in a middle-class home. He probably began school in 1848, as was the rule in those days, and he also took piano lessons. He was supposed to pursue a career in the military; he did in fact join the army in 1857, and, according to family legend, took part in the battle of Solferino on 24 June 1859, which the Austrians lost. However, Schindler very soon after left the army, and in September 1860, he entered the Academy of Fine Arts, Vienna, where he for three years studied with Professor Albert Zimmermann. He found his models, however, in the Dutch Masters such as Meindert Hobbema and Jacob Izaaksoon van Ruisdael. In 1873, he travelled to Venice, followed by his first trip to Dalmatia, sponsored by Baronet Friedrich Franz von Leitenberger (1837–1899), later trips to France and Holland followed.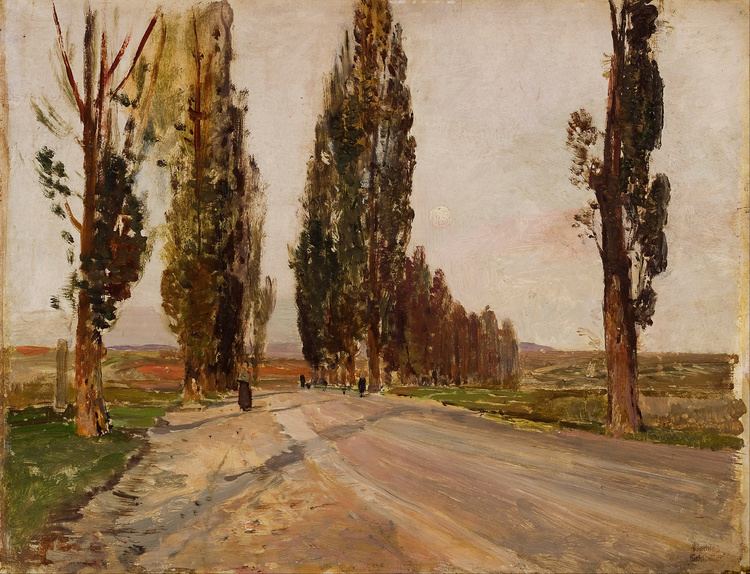 In the spring of 1864, barely twenty-two years old, he exhibited publicly in Vienna for the first time, and sold his first painting ("Eine Waldschmiede") for 350 Gulden. After having lived in rented rooms, he finally in 1867 found a flat of his own at 38 Rennweg in Vienna's 3rd District, where he is registered as "Historienmaler" (historian painter), and two years later at 4 Mayerhofgasse in the 4th Viennese District, where many artists lived, including the celebrated and much admired (also by Schindler) painter Hans Makart. In 1868 his mother, sister and stepfather Nepalleck, who had been pensioned, moved from Pressburg to Vienna. Only five years later Mathias Nepalleck died (10 February 1873), and his widow and daughter moved into Emil Schindler's newly (1873) rented spacious flat at 16 Mayerhofgasse in the 4th District.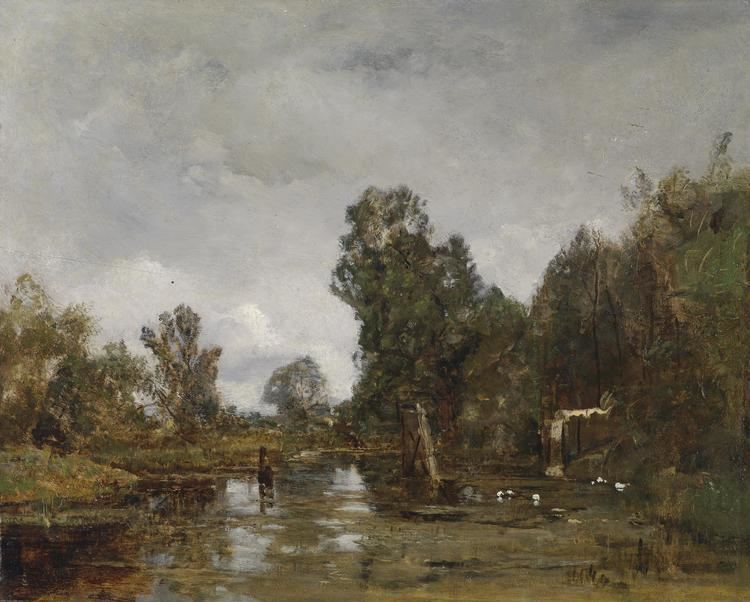 Since Schindler travelled a lot, his mother in 1875 took over the lease of the apartment, and whenever Schindler was in Vienna he would stay with her and his sister Alexandrine.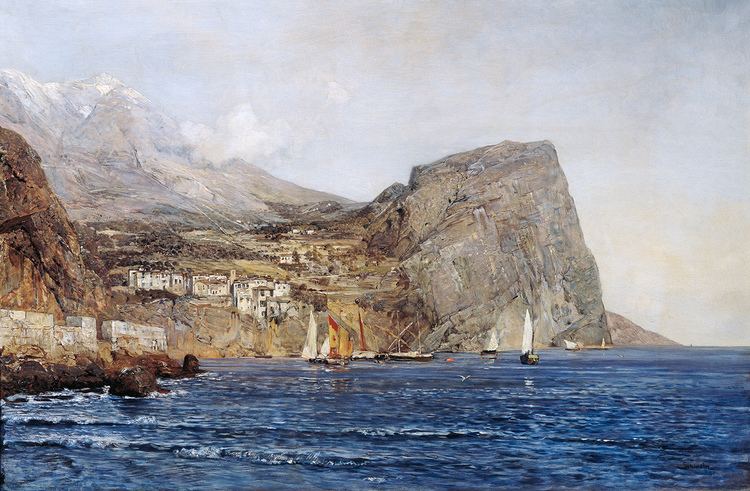 Schindler was among his fellow artists considered a "merry fellow", and he often took active part in the evening feasts held in the Künstlerhaus (House of Artitst') in Vienna. His voice was however not professionally trained, and therefore he began to take singing lessons with pianist, composer and voice teacher Gustav Geiringer (1856–1945), and later with the famous soprano and professor at the Vienna Conservatory, Adele Passy-Cornet (1833–1915). After having retired from the Conservatory she opened 1870 her own private Gesang- und Operaschule (Song and Opera School) at 37 Mariahilferstrasse in the 6th District. Schindler had a very good tenor voice and appeared privately and publicly on many occasions, singing songs by Schubert, Schumann and others, even Verdi and Wagner were on his repertory. At a certain point he was also member of the popular Viennese male quartet "Udel". If Schindler had any flings with the female sex, it has not been recorded. The painter Tina Blau (1845–1916) had been mentioned as a possibility. They had travelled together to Holland, and for a few years they also shared a studio in Vienna.
In the autumn of 1877 Schindler (now 35) was preparing a performance of the Austrian composer Franz Mögele's tragic-comic opera Lenardo und Blandine, which he had premiered the preceding year. His sister Alexandrine was supposed to sing the Primadonna, however she was suddenly taken ill, and Schindler asked Passy-Cornet to find a stand-in. She presented him to one of her new pupils, a twenty-years old German girl, Anna Sofie Bergen (born in Hamburg on 20 November 1857). Schindler accepted her, and the premiere took place on 17 December 1877 with much applause. That was only the beginning. Schindler had fallen deeply in love with the fifteen-years younger student. During 1878 they appeared on several occasions in Vienna, and finally, at the end of the year their engagement was announced in the Viennese daily Fremden-Blatt on 28 December 1878. (Curiously enough, the same thing also happened to Schindler's oldest daughter, Alma, exactly on the same day, only twenty-three years later.)
In the meantime soprano Anna Bergen had had a very short-lived career as a professional singer. She made her public stage debut at the Ringtheater in Vienna on 18 October 1878 in the comic opera Die Wallfahrt der Königin by Josef Forster in the title role, but after only six more performances within a week she suddenly retired, probably because Schindler strongly opposed her public appearances (he was jealous), or maybe because Anna was pregnant.
On 4 February 1879 their marriage took place in the so-called "Paulanerkirche". A month later, on 3 March, the married couple appeared for the first and last time in another work by Franz Mögele, the operetta Ritter Toggenburg, in the Künstlerhaus. At the time of the birth of Alma, their financial situation was very desperate, but somehow they managed to survive. On 31 August 1879 Anna gave birth to Alma Magaretha Maria, who would later become famous (or infamous) as Alma Mahler-Werfel. Alma was baptized on 17 September, and her father was present. Only a year later, on 16 August 1880, Anna Schindler gave birth to another daughter, Margaretha Julie (aka Grete). She married the painter Wilhem Legler on 4 September 1900, a pupil of Carl Moll. Soon afterwards the couple settled in Stuttgart where she gave birth to her only child, a son named Wilhelm Karl Emil (1902–1960). Later the married couple returned to Vienna. Grete died mentally ill in a hospital in Groβschweidnitz, Saxony, Germany, on 4 December 1942, probably murdered by the Nazis. Already on 6 March 1917 her husband had divorced her.
Her mother's infidelity is supposed already to have taken place in 1879 with painter Julius Berger and from c. 1882 onwards with Carl Moll. Both men, and also her mother, had passed away, Berger in 1902, her mother in 1938, and Moll in 1945.
Emil Schindler kept a diary in those years which in part is preserved by the Austrian National Library and published in extracts by Carl Moll (Emil Jakob Schindler, Vienna 1930). In Vienna, on 15 October 1879, i. e. 1½ months after Alma's birth, Schindler writes: "das Kind war mir völlig gleichgültig, und ist's mir eigentlich eine Zeitlang geblieben. Heute habe ich es schon leidlich gerne. Für den Vater ist das Kind eigentlich gar nichts. Für mich ist es die Halbe Trennung von meinem Weibe" [the child is absolutely indifferent to me, and has actually remained so for some time. However, today I am fonder of her. For at a father, a child means nothing. For me it means half the separation from my wife] - or literally speaking, "She will not make love with me". Eventually they did - with or without Anna's will never be know - but she soon got pregnant again as it appears from Schindler's next diary entry, dated in Vienna on 10 February 1880.
In Alma's unpublished manuscript, Der schimmernde Weg (the template for her later published memoirs), she claims that the biological father of her younger sister Grete wasn't Schindler but his friend and colleague Julius Victor Berger (1850–1902). Apparently Schindler and his mother (in fact now her and his stepsister Alexandrine's apartment), and Berger shared the same flat at Mayerhofgasse No. 16. On Alma's birth certificate Berger has signed as a witness and given this address, as had Emil Schindler and his mother (Alma's godmother). However, Maria and Alexandrine Nepalleck, as well as Berger soon moved out, the former to nearby Karolygasse No. 5, and the latter to Mariahilferstrasse No. 114 in the 7th District (actually the first time Berger is registered in the Viennese directory Lehman.
It is true that Berger very briefly (during the winter of 1882/83) lived at Mariahilferstrasse No. 37 (Schindler's new address from the spring of 1881) but Berger is registered as living in his own flat. He may have had an affair with Anna Schindler at that time, but definitely not in the late autumn of 1879 when Anna again became pregnant. Contrary to Alma's "story", that her father was taken ill soon after her birth and left Vienna for months to take a cure abroad, the opposite can now be proven.
Schindler was present at Alma's baptism on 17 September, and a letter from him to a Viennese art dealer, dated 7 November 1879 (Austrian National Library), makes it clear that Schindler was in town at the time of the conception of his second child. Also his afore mentioned diary entries from October 1879 and February 1880, prove that he never left Vienna during those crucial months. What is more, he was at that time poor as a church-mouse and certainly did not have the means to travel to a spa in Germany (as alleged by Alma's biographer Oliver Hilmes and others), taking a cure lasting several months.
It is not known if Anna Schindler ever again became pregnant after 1880 (she was twenty-three years old, was an attractive, good-looking woman), and after all she and Schindler were to live together for another dozen years. There are strong indications that Schindler suffered from some kind of an incurable (perhaps a venereal?) disease, because he was frequently and often away from home, taking cures at various spas, sometimes even for months (e. g. Wörishofen in Bavaria, and the North Sea island of Borkum in September-October 1881). This would at least explain why Anna probably never again became pregnant. (If she suffered from abortions or miscariages, it has not been recorded).
Nineteen years later (on 9 August 1899), she was now 42, Anna Schindler (now Mrs. Carl Moll) gave birth to a third daughter (Maria). Carl Moll, Schindler's pupil since 1881 and also his assistant in all practical matters, f. x. regarding household and family affairs. One can with some right claim that it is (entirely) due to Moll that the Schindler family survived. Posterity has certainly misjudged Moll's merits, not only as a man but also as an artist in his own right.
On 26 February 1881, he was awarded the Reichel Prize, which came with a cash award of 1,500 Gulden, enabling the family to rent their own new apartment at 37 Mariahilferstrasse (in fact the former premises of their common teacher, Adele Passy-Cornet who had been appointed professor in Budapest). Winning the prize also served to attract more clients and their financial condition continued to improve. From 1885 onwards, he rented the small castle Plankenberg near Neulengbach. where he spent his summers and formed an artists colony. He had several students there, including Marie Egner, Tina Blau, Olga Wisinger-Florian and Luise Begas-Parmentier. Two years later (1887), he received a commission from Rudolf, Crown Prince of Austria to sketch the coastal sceneries in Dalmatia (Ragusa, today Dubrovnik) at the Adratic, and on the island of Corfu, as part of a grand project called "The Austro-Hungarian Monarchy in Words and Pictures" (24 volumes; in vol. XI, on Dalmatia , publ. 1892, Schindler contributed with only eleven drawings, and his pupil, Carl Moll, with a single one). That same year, he became an honorary member of the Vienna Academy. In 1888, the Munich Academy followed suit.
His private life was perhaps less fortunate - if his daughter is to be believed, Alma Mahler-Werfel's memories, "Mein Leben" (1960) - we certainly should not. Although his wife had ended her alleged affair with Berger, she at some point later began another with Schindler's pupil Carl Moll, whom she eventually would marry three years after Schindler's death, on 3 November 1895.
Schindler adored and loved his two daughters, and at an early age they began taking piano lessons from a local pianist, Miss Adele Mandlick (1864–1932), who taught them for several years to come. Schindler must have been very proud, when his two daughters (10 and 9 years old, respectively) appeared publicly for the first time on 15 April 1890 at a pupil's concert in Vienna (cf. Neue Freie Presse, 18 April 1890, p. 6). That Schindler and his wife also wanted the two girls to learn to read and write etc., in other words, give his children a formal education, go to school, etc. was due to Schindler's being an educated man and a man of wide reading.
Yet, it is strange that all Alma Mahler's biographers persistently claim that she never went to school. Alma herself, in her autobiographies, never denied that she went to school; nor that she also detested it. In October 1886 when she started in the first class, there were in the 6th District (Mariahilf) of Vienna where the family lived, sixteen public schools (Volks- und Bürgerschulen), half of them for women only. According to the latest Austrian School Legislation (March 1869) all children were obliged to go to school for eight years. Schindler, however, was not particularly pleased with the educational methods practised by the ordinary public schools, and as a consequence, he at a certain point sent his daughters to a well-reputed private institute for women in Vienna.
At his death Schindler did not leave a fortune in cash to his family. However, three months later more than 300 of his paintings, drawings and sketches were sold at an much attended auction in Vienna (arranged by art dealer H. O. Miethke and Carl Moll), which came out with a net profit of about 80.000 Gulden or 160.000 Kronen, a considerable sum at that time (in comparison, Gustav Mahler (32), Anna Schindler's future son-in-law, had an yearly income of 14.000 Kronen as recently appointed Kapellmeister in Hamburg, and he even had four younger siblings to provide for).
That Schindler also was a versatile writer is perhaps less known, f. x. he wrote a dramatic Gedicht , a play, entitled Anna (not about his wife!) in five acts (1890, unpublished Ms. in the Austrian National Library), but also art critics (even on his own works, though anonymously, as "Justus") and numerous articles on art and other subjects, f. x. also "On School Education".
It has been claimed repeatedly that Schindler died of appendicitis, which he had left untreated for too long while on vacation.
However, according to his official death certificate, published on 17 August 1892 by the daily Wiener Zeitung (p. 10) his death was caused by "Darmlähmung", i. e. Paralytic ileus, a most painful disease. This is also confirmed by various contemporary newspaper articles on Schindler's last days on the island of Sylt. At his death bed he was surrounded by his wife, his two daughters, and Carl Moll.
On 13 August 1892 at 5 p. m. he was buried beside his mother on the churchyard Ober-St. Veit near Vienna (today Hietzing). His funeral was attended by many artists, pupils and friends, incl. Carl Moll, Julius Berger, Tina Blau, Olga Wissinger, Gustav Geiringer, and other celebrities. It is reported in the local newspapers that his devastated and unhappy widow (34 years old) fainted several times during the ceremony, and his two daughters had to help and support their poor mother in her grief (cf. Neue Freie Presse, 14 August 1892, p. 5).
On 1 October 1895 the city of Vienna gave him an "Ehrengrab" (Honour Grave) at the Zentralfriedhof, the tombstone was designed by his friend, the sculptor Edmund Hellmer. Fourteen days later, on 14 October 1895, Hellmer's statue of Schindler was unveiled in the Stadtpark. A street in the Währing District was named after him in 1894.
On 5 March 1912 Carl Moll (now director of the Galerie Miethke in Vienna) opened the first separate exhibition of Schindler's painting after his death, and in commemoration the 20th anniversary of his beloved "Master's" death.