Emil Biorn





1935





Emil Biorn (June 7, 1864 – 1935) was a Norwegian-born, American sculptor, painter and composer.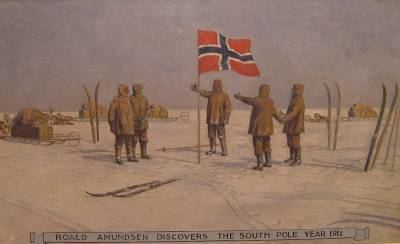 Emil Bjørn was born in Christiania, Norway. He was trained at both the Royal Norwegian School of Drawing and at Lindeman's School of Music in Oslo. Biorn studied art in Paris and as well as at the Chicago Art Institute.
In 1887, Biorn came to America where he was employed as a commercial artist by the Barnes-Crosby Company, an engraving firm in Chicago. From 1906 to 1914, Biorn was principal conductor of the Norwegian Singers' Society of America. In 1914, he conducted that chorus during their trip to Norway to help celebrate the centennial of the Constitution of Norway.
Biorn was both a sculptor and painter, as well as an illustrator and caricaturist. His works were featured at the Minnesota State Fair in 1925 and at the Art Institute of Chicago between 1900 and 1912. His paintings and drawings decorated many Norwegian-American institutions in Chicago including the Norwegian Singing Society (Normaendenes Sangforening), Chicago Norske Klub, and the Norwegian Children's Home. There is a collection of his art works in the Fine Art Collection at Luther College in Decorah, Iowa.
Emil Biorn Wikipedia