Covid-19
Elmer Elephant is a Silly Symphonies cartoon short produced by The Walt Disney Company, directed by Wilfred Jackson and released on March 28, 1936.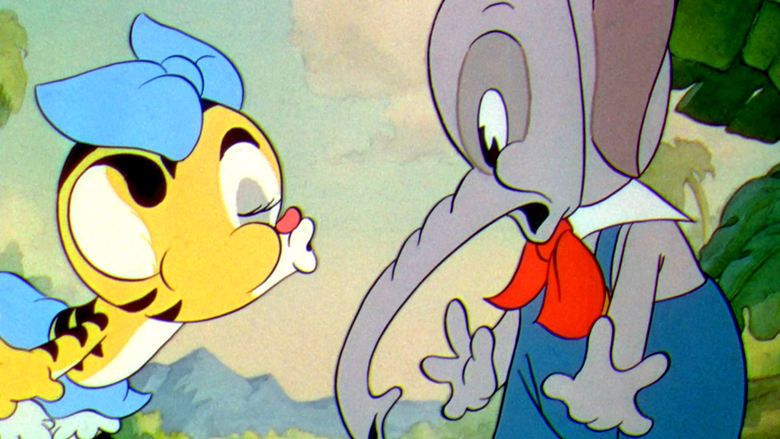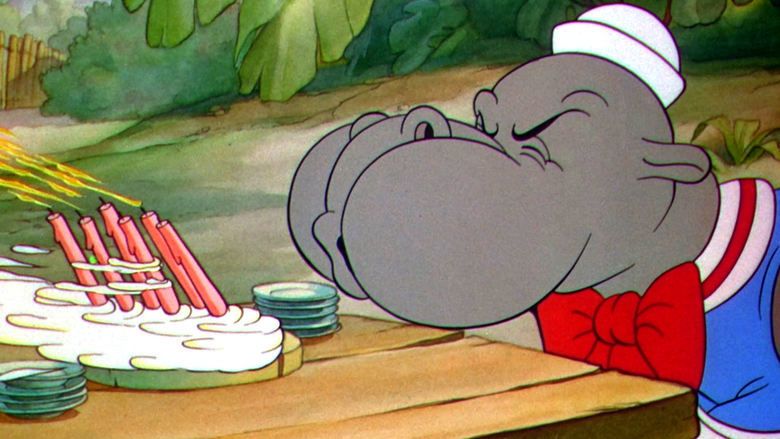 The short tells the story of a timid elephant named Elmer. In this story, he is invited to Tillie Tiger's birthday party, bringing her a bouquet of flowers. Tillie loves Elmer, but the other animals make fun of his nose (trunk) and cruelly mock him when Tillie isn't around to defend him. Brokenhearted by their teasing, Elmer leaves the party and cries in front of the nearby pond. Elmer is reassured by a nearby elderly giraffe who admits to him that he used to suffer the same teasing about his neck. Just then, a fire breaks out at Tillie's tree-house with Tillie still in it. The rescue efforts by the other children as well as a monkey fire brigade prove futile. With the help of the giraffe and some pelicans who resemble Jimmy Durante, Elmer uses his trunk like a fire hose to successfully put out the fire and rescue Tillie.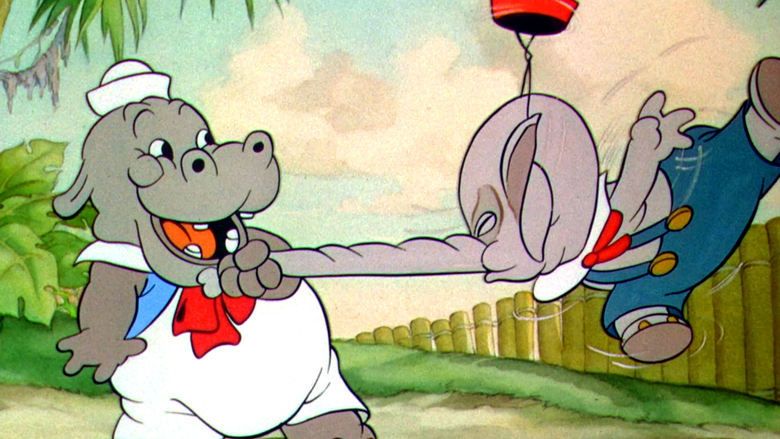 Elmer is theorized to be the precursor of Dumbo; the common trait of both characters being that they have insecurities about a specific body part they get ridiculed for (in this case, Elmer's trunk) and eventually achieving success with the body part in question.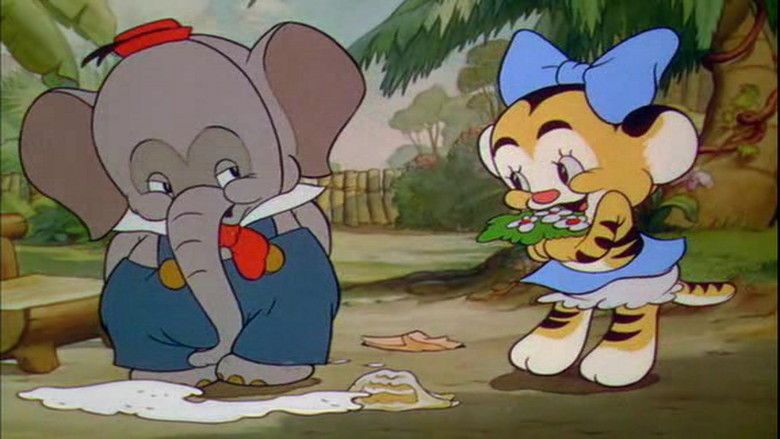 Elmer would later go on to star in a serial in the Silly Symphonies comic strip, even getting his own short-lived strip, and like the Three Little Pigs before him, he would also become a popular character in merchandising. However, with the exceptions of the crowd shots in the later Silly Symphonies short Toby Tortoise Returns and a cameo appearance in Who Framed Roger Rabbit alongside Joey Hippo, Elmer was never again featured in animation and he never even appeared in crowd shots on House of Mouse.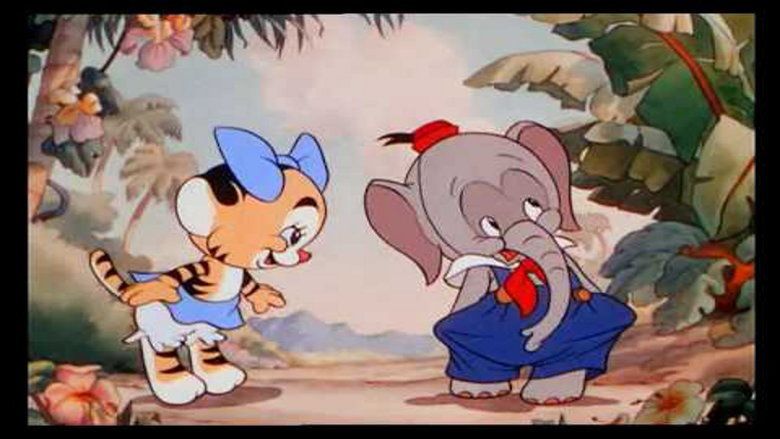 Today, the Elmer Elephant short can be viewed on the Silly Symphonies DVD set in the first wave of the Walt Disney Treasures line. It has also been included as a bonus feature, alongside fellow Silly Symphony short The Flying Mouse, on the Blu-ray/DVD release for the 70th anniversary of Dumbo. From 1983 through 1997, his short was also the featured subject of DTV's music video of "Owner of a Lonely Heart" by Yes, and featured in an episode of Sing Me a Story with Belle.
Elmer Elephant Wikipedia
(Text) CC BY-SA
Elmer Elephant IMDb
Elmer Elephant themoviedb.org