United States




7,875 (2013)




93.92 sq mi




Maine



Ellsworth is a city in and the county seat of Hancock County, Maine, United States. The 2010 Census determined it had a population of 7,741. Ellsworth was Maines fastest growing city from 2000–2010 with a growth rate of nearly 20 percent. With historic buildings and other points of interest, Ellsworth is popular with tourists.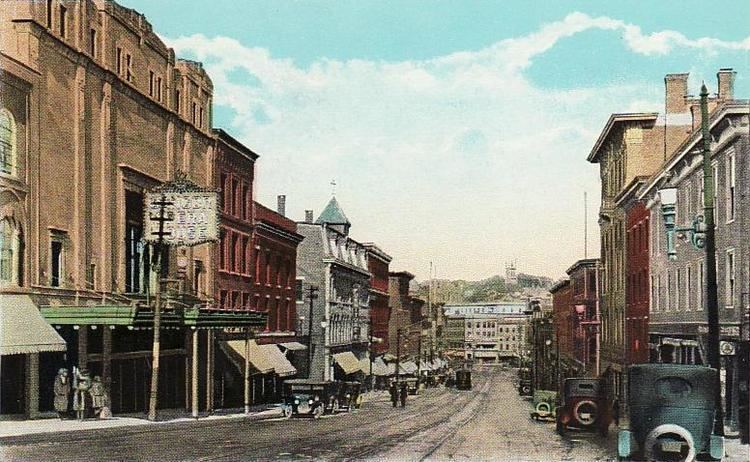 According to the history of the Passamaquoddy Indians, the Ellsworth area was originally inhabited by members of the Passamaquoddy and Penobscot tribes: "Both groups speak closely related Algonquian languages, although anthropologists generally group the Passamaquoddies linguistically with the Maliseets and the Penobscots with the Abenakis." [1]
George J. Varney, in the Hancock County, Maine section of his Gazetteer of the State of Maine, published in Boston in 1886, wrote:
Ellsworth is located at 44°3420" North, 68°2834" West (44.572223, -68.476039).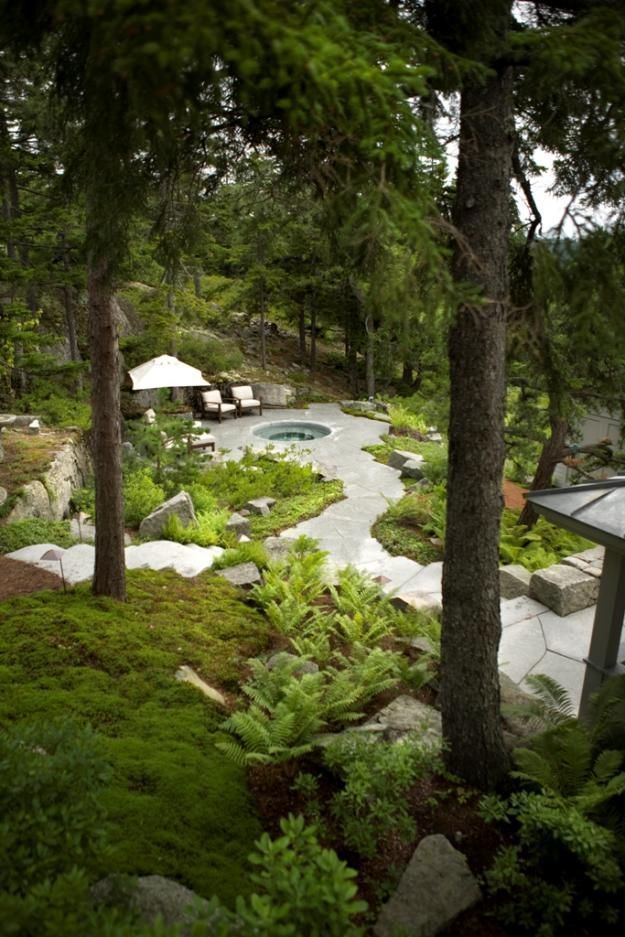 According to the United States Census Bureau, the city has a total area of 93.92 square miles (243.25 km2), of which 79.28 square miles (205.33 km2) is land and 14.64 square miles (37.92 km2) is water. Located at the head of navigation, Ellsworth is drained by the Union River. Ellsworth Falls is the location of the Agassiz Outcrop [2], a National Historic Landmark, notable for its early recognition as evidence of glaciation.
The city is served by U.S. Route 1 and U.S. Route 1A, in addition to state routes 3, 172, 179, 180, 184 and 230.
Ellsworth, Maine Wikipedia
(,)http://upload.wikimedia.org/wikipedia/commons/d/d2/Main_Street_from_Opera_House,_Bangor,_ME.jpg(,)http://reachdowneast.com/ea/wp-content/uploads/sites/4/2013/06/efae0cfc7ffafedbb64bca2353f7a709.jpg(,)http://www.acadiamagic.com/maine/img/ellsworth-1482.jpg(,)http://www.acadiamagic.com/maine/img/ellsworth-1487.jpg(,)http://orringtonhistoricalsociety.com/wp-content/uploads/2014/11/bb1.jpg(,)http://amy.pollien.com/wp-content/uploads/2009/10/smokeys-greater-shows-early-morning-1024x754.jpg(,)http://i0.wp.com/static.bangordailynews.com/wp-content/uploads/2015/01/10014641_H14403145-600x337.jpg%3Fquality%3D90%26w%3D600(,)https://touringmaineshistory.files.wordpress.com/2011/12/cropped-100_6156.jpg
(,)http://www.atlanticlandscapeconstruction.com/image_upload/038%2520copy.jpg(,)https://s-media-cache-ak0.pinimg.com/736x/7b/f6/05/7bf6054e91c0696274d18db26fb63022.jpg(,)http://i0.wp.com/static.bangordailynews.com/wp-content/uploads/2015/01/10021281_H1136092-600x927.jpg%3Fquality%3D90%26w%3D600(,)http://www.newlandnursery.com/getattachment/1d500c9c-7741-4511-a31c-2f206cbbc914/Hillside-maintenance.aspx(,)http://i0.wp.com/static.bangordailynews.com/wp-content/uploads/2015/01/10019341_H14336773-600x398.jpg%3Fquality%3D90%26w%3D600(,)http://i0.wp.com/static.bangordailynews.com/wp-content/uploads/2012/09/10069381_H8425653-600x450.jpg%3Fquality%3D90%26w%3D600(,)http://www.irrigatemaine.com/images/home/slider-03.jpg(,)http://www.irrigatemaine.com/images/lighting/lighting-top-02.jpg
(,)http://media-cdn.tripadvisor.com/media/photo-s/01/46/57/29/ellsworth.jpg(,)http://media-cdn.tripadvisor.com/media/photo-s/02/81/ce/2d/sweet-and-sour-chicken.jpg(,)http://media-cdn.tripadvisor.com/media/photo-s/01/b7/ae/5f/artichoke-appetizer.jpg(,)http://media-cdn.tripadvisor.com/media/photo-s/07/28/98/9f/bacon-and-scallion-quiche.jpg(,)http://catercindi.com/wp-content/uploads/2011/06/1.jpg(,)https://fbexternal-a.akamaihd.net/safe_image.php%3Fd%3DAQAW5SE_0QrNsUJ7%26w%3D470%26h%3D246%26url%3Dhttp%253A%252F%252Fcleonice.bangordailynews.com%252Fwp-content%252Fblogs.dir%252F291%252Ffiles%252F2015%252F04%252Fsp.jpg%26cfs%3D1%26upscale%3D1