Children

1





Name

Eliana Bezerra






Born

November 22, 1973 (age 47) (

1973-11-22

)

Sao Paulo, Brazil




Similar

Angélica (television host), Xuxa, Silvio Santos
Eliana Michaelichin Bezerra (born November 22, 1973) is a Brazilian TV hostess, actress and singer. She is currently the hostess of the TV show "Eliana", broadcast at the Brazilian TV network SBT on Sundays afternoon.
Contents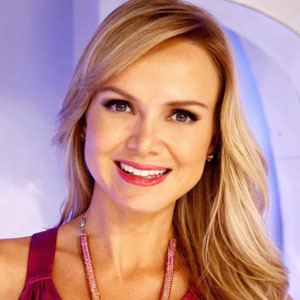 Childhood: 1969–1982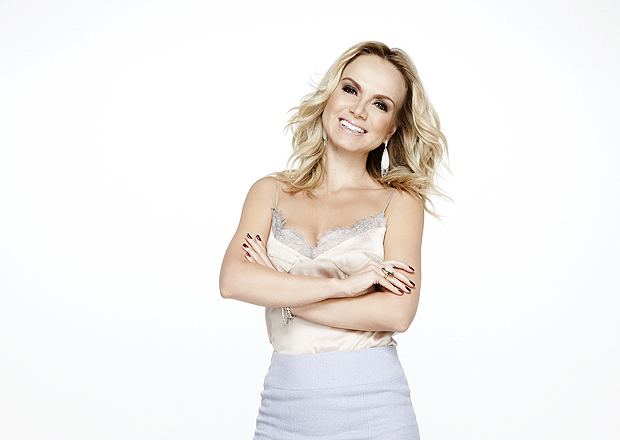 José Bezerra, a Ceará native born in the city of Solonópole, came to São Paulo and met Eva Michaelichin (a Brazilian descendant of Ukrainians from the Russian Empire), born in Irati. José and Eva, who first met in a family home where they both worked, were married and had their first daughter Helena Duarte. At this time José worked as caretaker of a residential building in the São Paulo Garden in São Paulo (a job he still holds today) and Eva, to help with the family budget, was a maid and keeper of the building. As time passed, ten-year-old Helena wanted a sister and her parents took care of that order. On November 22, 1973, at 6:10 am, Eliana Michaelichen Bezerra was born. Helena, her sister, was and is a fundamental part of Eliana's life and could even be called her "guardian angel."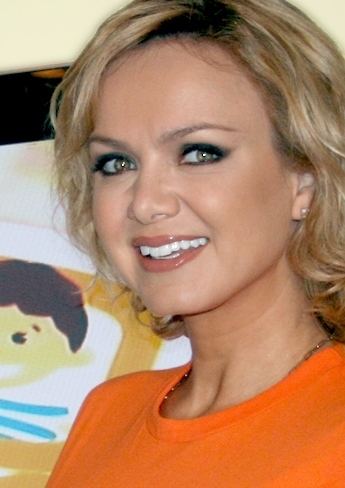 Eliana has stated that she had a healthy childhood. That although she may not have had all the toys she wanted, she had the most important things: love, respect and education, as education of their children was of primary importance for José and Eva.
From the time she was young, Eliana knew she wanted to be an artist. As a student of the Colégio Vila-Lobos in Ibirapuera, she always participated in school parties. Her first Carnavale dance was at the age of nine years in Curitiba. At this time Eliana was already saying that she would be a great artist.
Early years: 1982–1990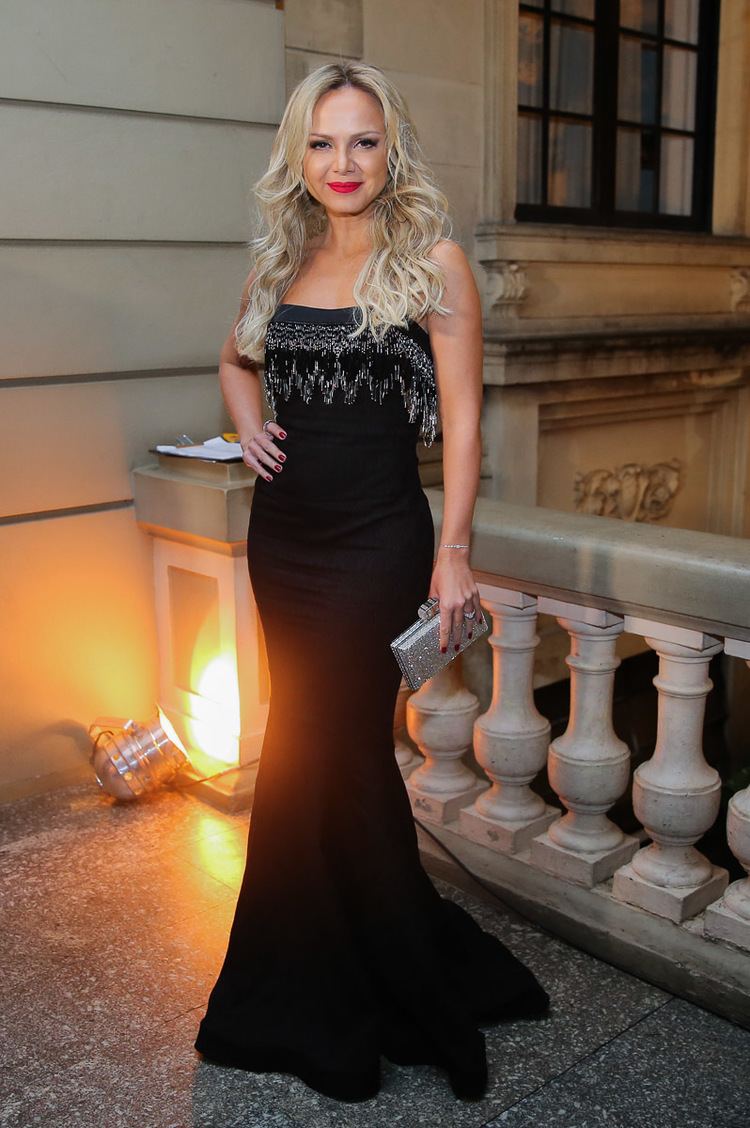 At age nine, Eliana was so insistent that her mother decided to register the child with a modeling agency called Joyce Manequim. Her first television appearance was in an advertising campaign, "Meu primeiro sutiã", where Eliana only appeared as an extra. In 1986, at the age of 13, Eliana tested and was chosen to be part of the musical group A Patotinha. She was in the group for 4 years, and had much success with "Baile dos Passarinhos".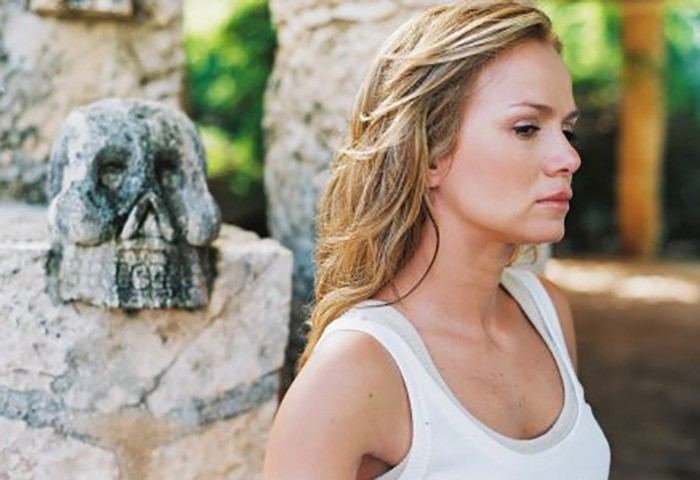 In 1990, at the age of 17, Elena was invited by Gugu to join the group Banana Split, a great success at the time. At 1.62 meters tall, Eliana was the shortest in the group, but she stood out in all the programs where they participated. This included the TV show "Qual é a Música?" presented by Silvio Santos, where everything started.
The invitation: 1990–1993
A great turn in Eliana's career was coming. Her appearance in "Qual é a Música?" had gained her some compliments from Silvio Santos. With her simple skills and charisma she started to work toward fame, and the words Santos had given her began to bear fruit. Santos, enchanted with her charisma and the talent she displayed before the cameras, made a surprising invitation on "Qual é a Música?"; he invited Eliana to take a screen test. Eliana was surprised, but she accepted immediately.
In 1991, eighteen-year-old Eliana hosted her first program, "Festolândia". At the same time she was taking a college Psychology course at FMU. Two months after its debut, with low viewership, "Festolândia" went off the air. Before her patron could make a negative comment, Eliana determinedly begged Silvio Santos for another chance. She convinced her chief, starting to present sketches on "Sessão Desenho".
Success: 1993–1998
With her second program, "Sessão Desenho", on the air, Eliana started on the road to fame. She only appeared on the program for 20 minutes, but her affectionate, friendly nature was sufficient to capture the interest of children. Her popular song "Os Dedinhos" was so successful that she was known as "Eliana dos Dedinhos". At the same time Eliana attended a third-year psychology course at FMU, but it was as though by dedicating her life to the program, she would have to choose between entering the study of Psychology or embarking on an artistic life.
In the end, Eliana chose the artistic career. At the age of 20 she had gained success and started her third program, "Bom Dia & Cia," which later began to be called "Eliana & Cia". The program had various attractions for children, including sketches, the doll Melocoton and the robot Flitz. The show was a huge success and spawned several albums and licensed products, which made Eliana millionaire.
Already a success with children, Eliana continued on her road to success. In 1996, when Angélica left the SBT, 23-year-old Eliana began to host "TV Animal", a kids show about animals and fauna, where she met the program's biologist Sérgio Rangel.
Leaving the SBT after seven years
Eliana's program was an absolute success. In 1998, already well established as a children's TV hostess, Eliana wanted something greater: to present a program for the whole Brazilian family. She wanted to explore her talent in other areas, but was not able to arrive at an agreement with Silvio Santos. At this time several broadcasters were interested in Eliana, and finally, after seven years in the SBT, she decided to sign a contract with Rede Record, where she would be able to pursue new interests and host a Sunday program.
At the time, Eliana was strongly criticized. The majority of viewers thought it was poor business sense for her to leave the second largest broadcasting company in the nation to work for the third largest. Despite her numerous critics, Eliana launched her new program, "Eliana & Alegria", on October 12, 1998.
The daily show was a lot like the one she presented on SBT, but was a big hit increasing the ratings on Record. She presented cartoons, acted in sketches, had musical guests and educational segments. It was difficult at first, but Eliana managed to conquer her challenges. She and her team made "Eliana & Alegria" a great success (the program was No. 1 with audiences and beat Rede Globo). While other programs showed sketches, Eliana and her team produced a program designed for children. Starting with only a few viewers, the program eventually conquered its timeslot, becoming the show most preferred by children and winning first place with viewers. The show reached its peak thanks to the popularity of Pokémon, which was aired inside of the show. Thanks to Pokémon, Eliana surpassed Globo in ratings.
In 1999 Eliana launched another program, "Eliana no Parque", that was broadcast on Sundays. It featured competitions between middle-schools. In 2000 the program went off the air, and Eliana was promised a new program.
In 2001, she started a weekday preteen-oriented show in the afternoon (targeted mostly to preteen girls). With musical guess, comedy sketches and shows like Sabrina, the Teenage Witch and Clueless. The show was well received.
In 2005 she decided to leave children's shows and host a show for the whole family. The variety show "Tudo é Possível" (which had segments based on reality shows like Wife Swap ) was a huge hit on Sunday afternoons at Record.
Not just a hostess and communicator, Eliana began to flex her entrepreneurial muscles. Together with her former boyfriend and money partiner Marcos Quintela, she founded EMB Produções, an entertainment company that not only takes care of its products, but those of other artists. EMB also made advertising campaigns, negotiated its program merchandise, etc. Eliana has licensed more than 150 products, analyzing each one carefully before giving it her seal of approval. The addition of toy sales brought EMB to first place. Eliana also has a Carnival band, "Happy", that is presented all over Brazil during Carnival.
Returning to SBT after 12 years
In 2009, she returned to SBT. Her current TV show, named simply "Eliana", made its debut on August 30, 2009.
Personal life
She is a mother of one child, Arthur Michaelichen Bezerra Boscoli, born in August 10, 2011. The father is her ex-husband João Marcello Bôscoli.
Latin Grammy award
In 1999 Eliana was nominated for the Latin Grammy for best children's album for Primavera. Even though she didn't win, it was the first time a Brazilian was nominated for this category.
Film
Eliana's film, Eliana em O Segredo dos Golfinhos, which she also produced, was released on January 14, 2005. It drew about 325,000 viewers, which was much less than expected. The ecologically-themed film, a recurring one in her television work, was directed by Eliana Fonseca. The cast included Fúlvio Stefanini, Daniel Del Sarto, Ângela Dip, Fernanda Souza, Jackson Antunes, and the talents of Karin Rodrigues, Elias Andreato, Supla, Rouge and Netinho. The movie was filmed in Mexico.
Discography
Os Dedinhos (1993) – 300,000 copies sold – Gold/Platinum Record
Eliana (1994) – 250,000 copies sold – Gold Record
Eliana (1995) – 1.5 million copies sold – Gold/Platinum Record (6x) /Disco of Diamond
Eliana (1996) – 350,000 copies sold – Gold/Platinum Record
Eliana (1997) – 70,000 copies sold
Eliana (1998) – 250,000 copies sold – Gold Record
Primavera – 250,000 copies sold – Gold/Platinum Record
Eliana (2000) – 200,000 copies sold – Gold Record
Eliana (2001) – 130,000 copies sold – Gold Record
Eliana é Dez (2002) – 500,000 copies sold – Gold/Platinum Record
Festa (2003) – 300,000 copies sold – Gold Record (2x)
Diga Sim! (2004) – 100,000 copies sold – Gold Record
Eliana 15 Anos (2006) – in progress
Singles
Os Dedinhos (1993)
pop Pop (1994)
Olha Passarinho (1995)
A Dança do Bichos (1996)
Xô Preguiça (1997)
Amigo Cão (1998)
Primavera (1999)
A Força do Mestre (2000)
A Galinha Magricela (2001)
Um Mundo Ideal (with Alexandre Pires) (2001)
Pula Corda (2002)
Meu Cachorrinho (Chihuahua) (2003)
Pop Pop (Pop Remix) (2003)
Um, Dois, Três (2004)
Diga Sim! (2004)
References
Eliana Michaelichin Bezerra Wikipedia
(Text) CC BY-SA