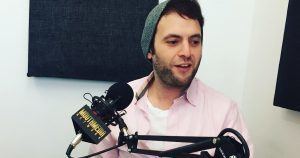 Ostreicher was born in London, England. He was raised Orthodox Jewish and grew up in Stamford Hill, London. He attended Yeshivas Toras Chessed, a rabbinical school for Torah study in Hitchin, Hertfordshire from 1998 to 2002. In his late teens, Ostreicher attended a computer college and received Microsoft and Cisco certifications in 2004.
Ostreicher started his business career at the age of 22, opening a small home-based travel agency in Aventura, Florida. In 2006 he moved to New York City and founded Regal Wings. He later expanded the company to 300+ employees with luxury travel agent services, business travel management and leisure. In 2010, he opened a satellite office of the company in Chennai, India. The Regal Groups & it's global partner currently have offices in New York City, Los Angeles, San Francisco, Singapore, Hong Kong, Gunagzhou and Shanghai.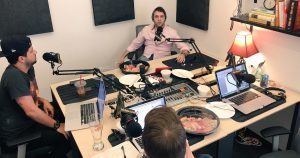 In 2012, Regal Wings was listed in Inc. Magazine's ranking fastest-growing travel company in the United States with a growth rate of 2,513%. With a further 4,146% growth rate in 2013, the company grossed $54.4 million in revenue. In that year, Ostreicher received Inc. Magazine's "Hire Power award" recognizing his role for job creation. In 2014, the company was listed in Inc. Magazine's 33rd annual 500 list as the 76th fastest growing company in the United States, ranking 6th highest New York company and 8th in the New York City Metro area. He served various high-profile companies and organizations for business travel including Rolex, Walmart, Berkshire Hathaway, The United Nations, Bayer, Colgate, Universal Studios, Triple Five Group, Columbia University, Escada, and Maroon 5 band.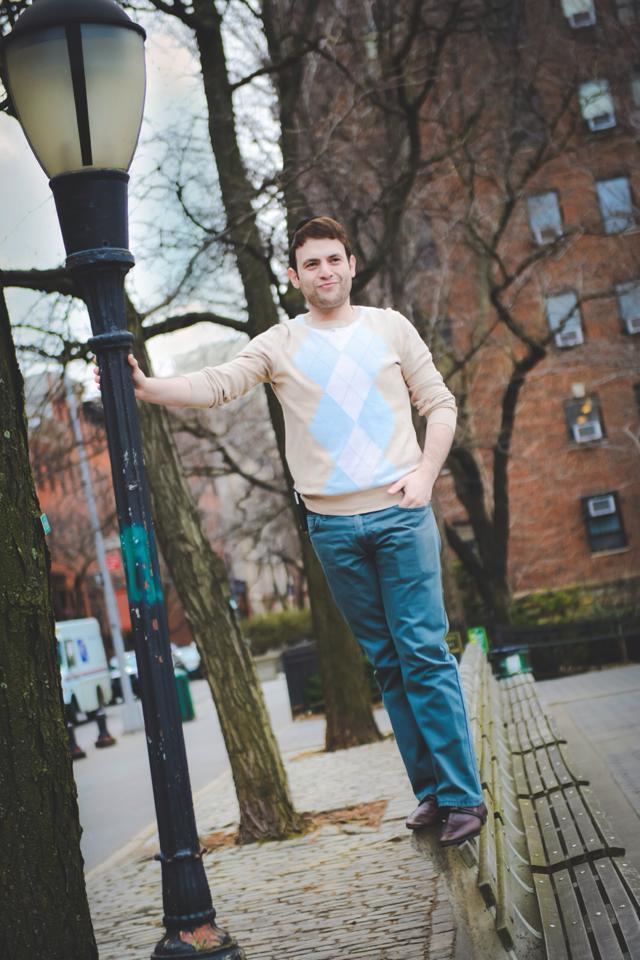 In 2015, Ostreicher launched Regal Card, an airport lounge and travel-benefits membership program as a sister concern of Regal Wings. In the late 2016, Regal Wings partnered with China-based lounge developer DragonPass.
In 2016, Ostreicher created GeeFi partnering with Hong Kong-based YouYou Mobile, a portable device that provides frequent travelers unlimited high speed 4G internet in more than 100 countries. In November 2016, GeeFi launched a crowdfunding campaign on Kickstarter which raised $213,404 in 34 days exceeding original goal of $20,000. However, as of the middle of July 2017, he has yet to deliver the device to all of his backers, and has renegged on the promise of actual unlimited 4G internet for Kickstarter backers, instead capping users at 500Meg (in a few countries 1Gig) of 4G internet, then severely throttling speeds. Communications from the company to their customers continue to be poor at best and the company itself has described the situation as a mess. Additionally, backers have identified a critical design flaw that requires a user to burn a $10 24 hour day pass in order to keep the software on the device updated; the user has no way to stop this, except to keep the device off. In 2017, he patented One Bag Tag, together with his mentor and long-time friend Bryan Leibman and cousin Chuck Weinreb which provides luggage tracking service for air travels.
Apart from Regal Wings, Ostreicher founded Miles 4 Flights in 2012, which helps individuals convert their airline mileage into flights. In the same year, he started Harei At, the first dating site for orthodox Jewish marriage-minded singles. Following its success, he launched another Jewish dating site called Jedding for Jews of all walks.
Ostreicher has been involved in helping his uncle Jacob Ostreicher in his release from the Bolivian Pamsolan prison where he was held for 18 months without having committed a crime of any sorts. He was later released by actor-activist Sean Penn who went to visit him in Bolivia.
Ostreicher is an ultra Orthodox Jew and a member of the Brooklyn community. In 2013, Ostreicher donated $500,000 to Bonei Olam, a communal organization that aids married couples dealing with infertility. He idolizes Barry Liben of Tzell Travel Group as his inspiration to travel business.
2013 Hire Power Awards
Nedivas Halev Award
INC 500 #76 of 500 Fastest Growing Companies, 2014
Crain's New York Fast 50, 2015
Crain's New York Fast 50, 2016
Smart CEO, 2017