Covid-19
Eleni Vitali




Singer





Vangelis Xidi (m. 1975)




Nick Xidi






Zontano Kitarro Live, 18 lianotragouda tis pikris patridas




Takis Lavidas, Lucy Karageorgiou




Glykeria, George Dalaras, Mikis Theodorakis, Paschalis Terzis, Haris Alexiou





Myspace
Eleni Vitali (Ελένη Βιτάλη) is a Greek popular singer and composer, active from the early 1970s.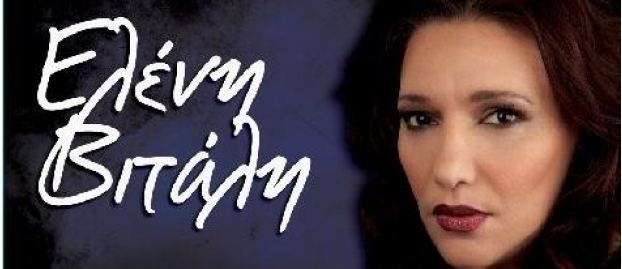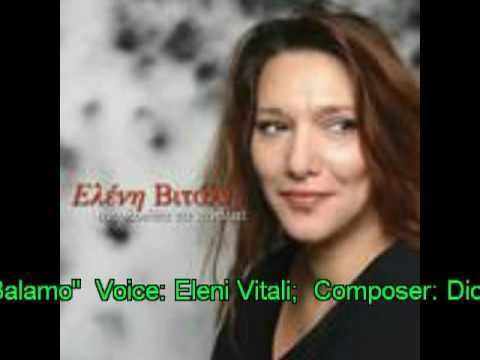 She was born in Athens on September 19, 1954 into a musical family and was raised as a child traveling across the country. Her father, Takis Lavidas, played the santur(a hammered dulcimer) and her mother, Lucy Karageorgiou, was a singer at festivals. In the early 1960s she began to succeed at the santur. She took part in the Thessaloniki Song Festival (with the song Without a dime) and get in the music industry. She made her first performance in 1973, alongside Sotiria Bellou interpreting the song "Nobody can be patient" (Greek title «Δεν περισσεύει υπομονή», A. Kounadi-B. Goufas). She became known with the song "My carnation" (Greek title «Άι γαρούφαλό μου»), as well as through her participation in the Festival with "Manolios' at the same time.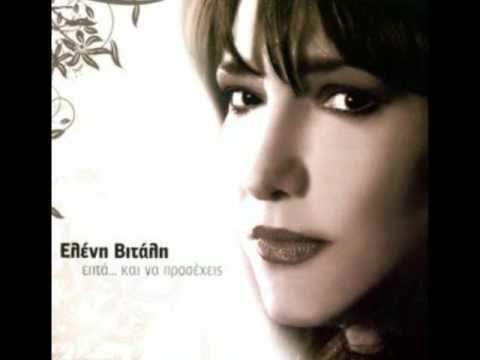 In early 1980, active in popular music working with the best of its kind (Christos Nikolopoulos, T. Soukas, and others). Simultaneously participate in work skillfully composers (Stamatis Spanoudakis, Notis Mavroudis, Dionysis Savopoulos, George Andrew, Stamatis Kraounakis, George Stavrianos, Nick Portokaloglou etc.) and records rebetika remakes of old popular and folk songs.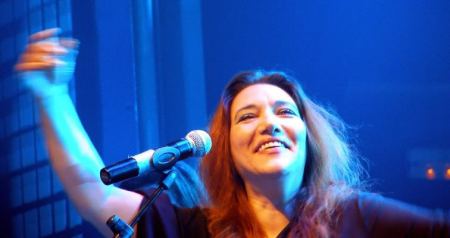 In 1989, Eleni Vitali recorded his "Opposite Balcony" and in 1993 "Who's Afraid of Virginia Woolf" in its own lyrics and music by entering into a period of maturity, which in the year 2000 with the album "Spotlight" recapitulates. She has made many appearances throughout Greece and Cyprus, while the first years of the course of doing concerts abroad singing for the Greeks abroad. In 1975 she married the musician Vangelis Xidi and in 1976 gave birth to their son Nick Xidi, known as a songwriter and producer of Greek music and discography.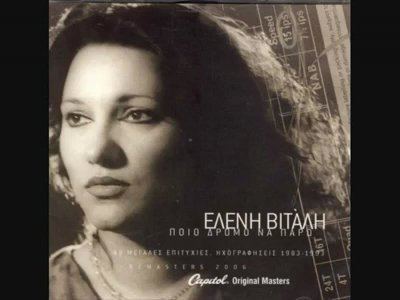 Songs:
Eleni Vitali Wikipedia