Alma mater

Moscow Art Theatre


Name

Elena Satine




Occupation

Actress




Role

Actress





Years active

2007–present




Spouse

Tyson Ritter (m. 2013)


Height

5 ft 7 in (1.70 m)




Parents

John Misty







Born

November 24, 1988 (age 34) (

1988-11-24

) Tbilisi, Georgian SSR, Soviet Union


Education

Professional Performing Arts School


Movies and TV shows

Magic City, Revenge, Just Go With It, Zipper, In Time


Similar People

Tyson Ritter, Jessica Marais, Karine Vanasse, Alexandra Breckenridge, Emily VanCamp


Profiles




Twitter
Elena satine talks sex scenes and hooker drinks
Elena Marié Satine (born November 24, 1988) is a Georgian-American actress and singer.
Contents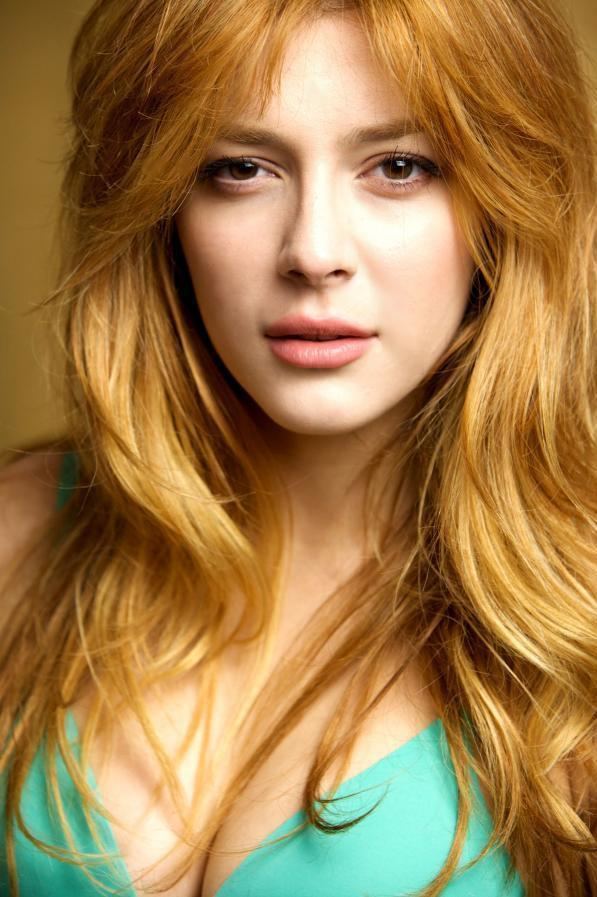 Elena satine georgian singer hot
Early life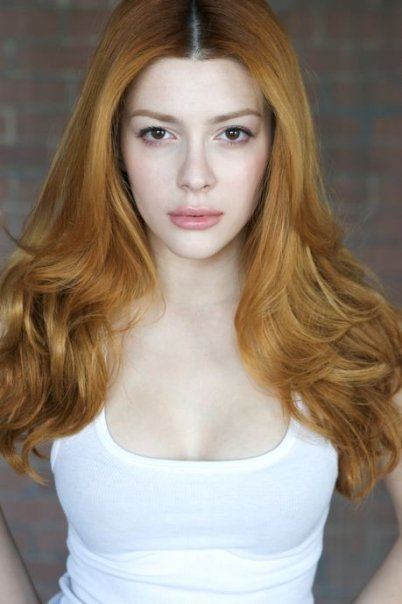 Satine was born in Tbilisi, then-capital of the Georgian Soviet Socialist Republic (current Georgia). Her mother was an opera singer and her father worked in the textile industry. At the age of five, Satine became a part of the Georgian pop group Nergebi, a Mickey Mouse Club-like ensemble of child performers. She toured with Nergebi throughout Eastern Europe, including an appearance on children's variety show Utrennaya Zvezda (Morning Star) and later branched off into a solo career. At age 5 Elena and her family moved to Sochi, and at age 9, Satine became the youngest performer to headline at the Kinotavr Festival. In 1998, while accompanying her mother on a business trip, Satine snuck away to audition for Professional Performing Arts School, and earned her admission on the spot. After convincing her parents to let her study in the United States, Satine moved to New York, and graduated from PPAS at age 16. Afterwards she continued her Dramatic studies at the Moscow Art Theatre School in Russia.
Career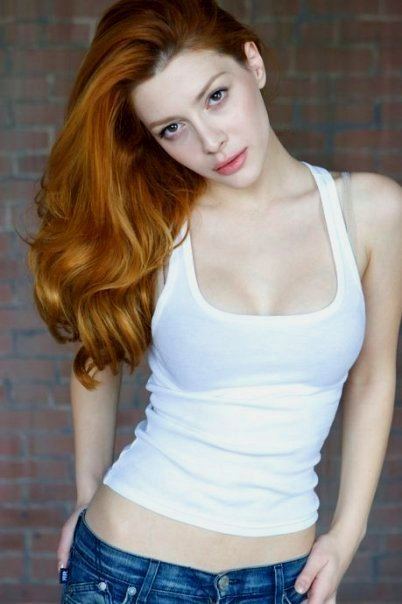 Satine's television debut happened in an episode of Cold Case, playing an immigrant Russian singer. She has since appeared on TV shows including Gemini Division, CW's Melrose Place, and an episode of Smallville (Season 10, Episode 9) where she played Mera, the wife of Aquaman. She also appeared on ITV's Poirot, in a 2010 episode that adapted Murder on the Orient Express.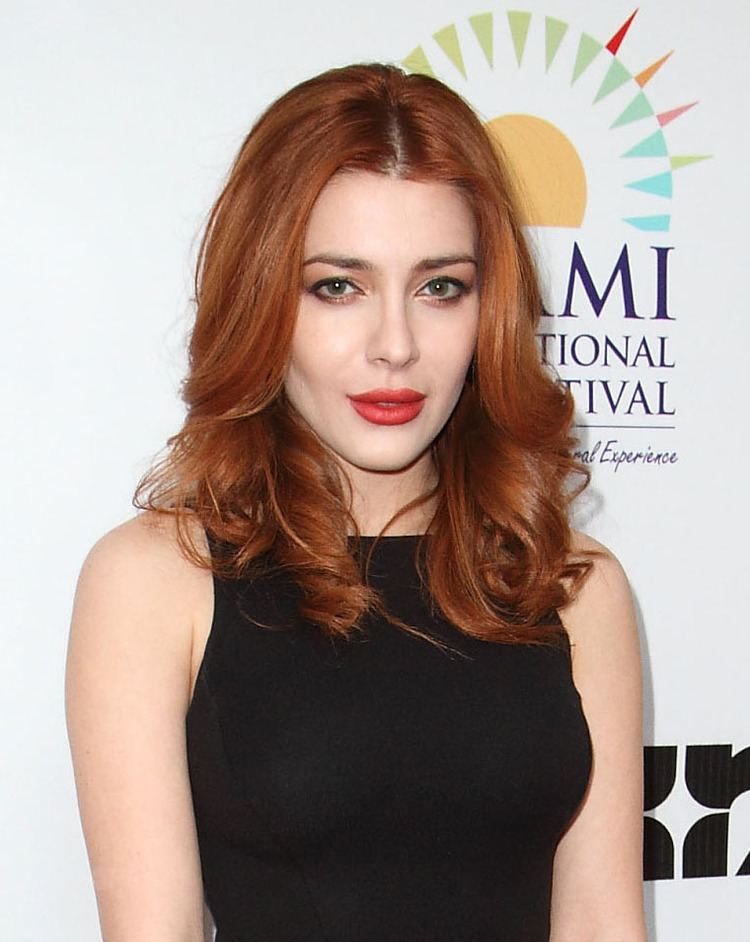 Satine was for two years part of the main cast of the Starz series Magic City. The producers tailored the role of Judi Silver for Satine following her audition to play another part. Satine appeared on a 2014 episode of ABC's Agents of S.H.I.E.L.D. playing Lorelei, a villainous Asgardian. She followed with another role in the same network, Louise Ellis in Revenge. Initially a recurring guest, Satine wound up promoted to the main cast eleven episodes into the season.
Personal life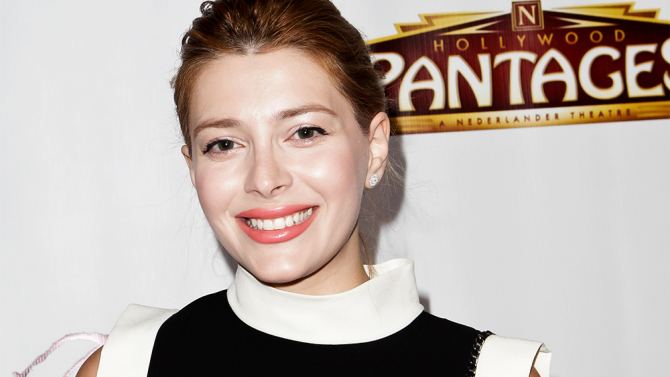 Satine and Tyson Ritter, leader of the band The All-American Rejects became engaged in April 2013 and married on December 31, 2013.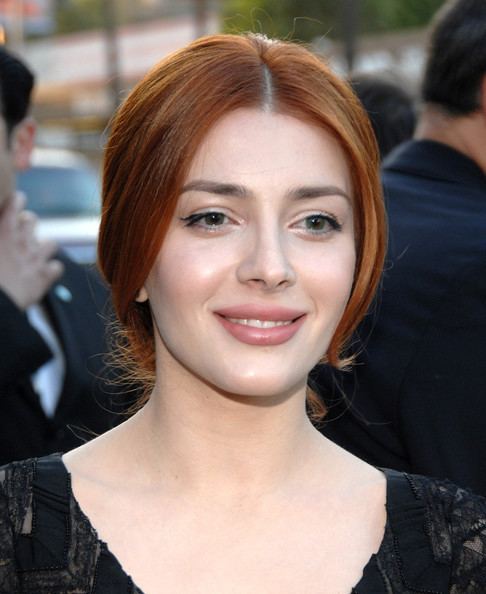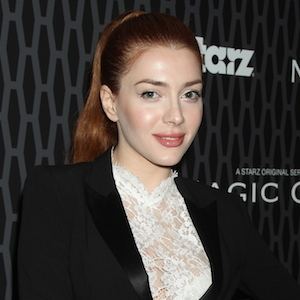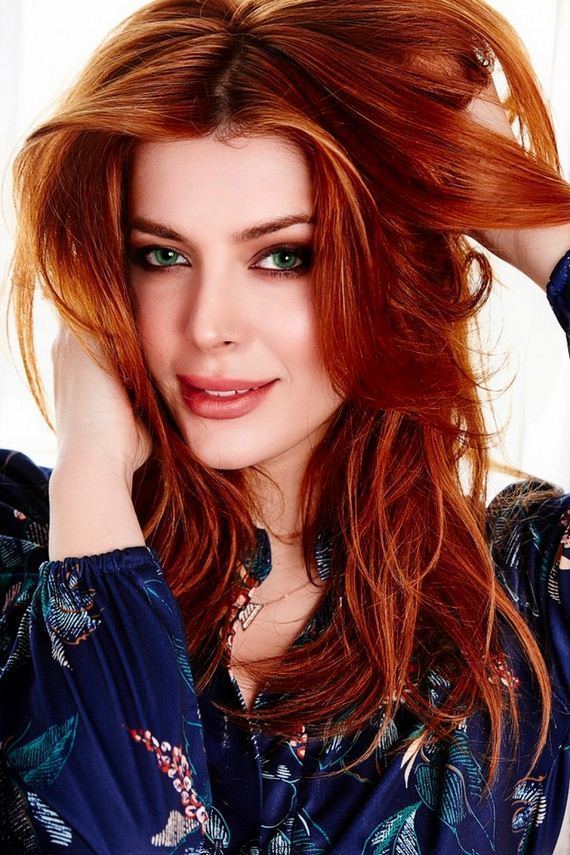 Filmography
Actress
2021
Cowboy Bebop (TV Series)
as
Julia
- Blue Crow Waltz (2021) - Julia
- Supernova Symphony (2021) - Julia
- Sad Clown A-Go-Go (2021) - Julia
- Galileo Hustle (2021) - Julia
- Binary Two-Step (2021) - Julia
- Darkside Tango (2021) - Julia
- Callisto Soul (2021) - Julia
- Dog Star Swing (2021) - Julia
- Venus Pop (2021) - Julia
- Cowboy Gospel (2021) - Julia
2018
Strange Angel (TV Series)
as
Maggie Donovan
- Glorification of The Chosen One (2018) - Maggie Donovan
- The Mystic Circle of Young Girls (2018) - Maggie Donovan
- Dance of the Earth (2018) - Maggie Donovan
- The Sage (2018) - Maggie Donovan
2017
The Gifted (TV Series)
as
Dreamer
- eXploited (2017) - Dreamer
- outfoX (2017) - Dreamer
- threat of eXtinction (2017) - Dreamer
- eXtreme measures (2017) - Dreamer
- got your siX (2017) - Dreamer
- boXed in (2017) - Dreamer
- eXit strategy (2017) - Dreamer
- eXodus (2017) - Dreamer
- rX (2017) - Dreamer
2017
Twin Peaks (TV Series)
as
Rhonda
- Part 7 (2017) - Rhonda
- Part 5 (2017) - Rhonda
2017
24: Legacy (TV Series)
as
Naseri Operative
- 8:00 p.m.-9:00 p.m. (2017) - Naseri Operative
2017
Picture Wheel (Short)
as
Red
2016
Timeless (TV Series)
as
Judith Campbell
- Atomic City (2016) - Judith Campbell
2015
Chris Cornell: Nearly Forgot My Broken Heart (Music Video short)
as
Siren
2014
Revenge (TV Series)
as
Louise Ellis
- Two Graves (2015) - Louise Ellis
- Plea (2015) - Louise Ellis
- Aftermath (2015) - Louise Ellis
- Burn (2015) - Louise Ellis
- Exposure (2015) - Louise Ellis
- Clarity (2015) - Louise Ellis
- Loss (2015) - Louise Ellis
- Retaliation (2015) - Louise Ellis
- Bait (2015) - Louise Ellis
- Kindred (2015) - Louise Ellis
- Abduction (2015) - Louise Ellis
- Madness (2015) - Louise Ellis
- Epitaph (2015) - Louise Ellis
- Atonement (2014) - Louise Ellis
- Intel (2014) - Louise Ellis
- Contact (2014) - Louise Ellis
- Ambush (2014) - Louise Ellis
- Damage (2014) - Louise Ellis
- Repercussions (2014) - Louise Ellis
- Meteor (2014) - Louise Ellis
- Ashes (2014) - Louise Ellis
- Renaissance (2014) - Louise Ellis
2015
The Pinhole Affect (Short)
as
Bianca Verduge
2014
HitRECord on TV (TV Series)
as
Femme Fatale
- Re: Fire (2014) - Femme Fatale
2014
Matador (TV Series)
as
Margot
- Mala Sangre (2014) - Margot
- Idol Worship (2014) - Margot
- The Naked and the Dead (2014) - Margot
2014
Agents of S.H.I.E.L.D. (TV Series)
as
Lorelei
- Yes Men (2014) - Lorelei
- T.A.H.I.T.I. (2014) - Lorelei
2013
The Sixth Gun (TV Movie)
as
Missy Hume
2012
Magic City (TV Series)
as
Judi Silver
- The Sins of the Father (2013) - Judi Silver
- -And Your Enemies Closer (2013) - Judi Silver
- Sitting on Top of the World (2013) - Judi Silver
- World in Changes (2013) - Judi Silver
- Crossroads (2013) - Judi Silver (credit only)
- Adapt or Die (2013) - Judi Silver
- Angels of Death (2013) - Judi Silver
- Crime and Punishment (2013) - Judi Silver
- Time and Tide (2012) - Judi Silver
- Who's the Horse and Who's the Rider? (2012) - Judi Silver
- The Harder They Fall (2012) - Judi Silver (credit only)
- Suicide Blonde (2012) - Judi Silver
- Atonement (2012) - Judi Silver
- Castles Made of Sand (2012) - Judi Silver
- Feeding Frenzy (2012) - Judi Silver
- The Year of the Fin (2012) - Judi Silver
2011
NCIS (TV Series)
as
Adriana Gorgova
- Defiance (2011) - Adriana Gorgova
2010
Kelly Brook's Cameltoe Shows (Short)
2010
Smallville (TV Series)
as
Mera
- Patriot (2010) - Mera
2010
Poirot (TV Series)
as
Countess Andrenyi
- Murder on the Orient Express (2010) - Countess Andrenyi
2009
Adventures in Online Dating (Short)
as
Christine
2009
The Harsh Life of Veronica Lambert
as
Penelope
2009
Spartacus: Blood and Sand - Motion Comic (TV Series)
as
Illythia
- Upon the Sands of Vengeance (2009) - Illythia (voice)
2009
Melrose Place (TV Series)
as
Abby Douglas
- Vine (2009) - Abby Douglas
2008
Cold Case (TV Series)
as
Nadia Koslov '89
- Triple Threat (2008) - Nadia Koslov '89
2008
Gemini Division (TV Series)
as
Nadia
- Training Day (2008) - Nadia
2007
Holier Than Thou (Short)
as
Ainka
2007
Ripple Effect
as
Atrash Staff
Soundtrack
2008
Cold Case (TV Series) (performer - 1 episode)
- Triple Threat (2008) - (performer: "True Colors", "Free Fallin'", "Va pensiero")
Thanks
2016
Frank & Lola (special thanks)
Self
2018
The Nest (TV Series)
as
Self
- The Sound of Om (2018) - Self
References
Elena Satine Wikipedia
(Text) CC BY-SA