1,067 m




Firat University


2,211.07 km2


Eastern Anatolia




Mucahit Yanilmaz (AKP)




347,857



Elazig is a city in Eastern Anatolia, Turkey and the administrative center of Elazig Province. It is located in the uppermost Euphrates valley. The plain on which the city extends has an altitude of 1067 metres. Elazig resembles an inland peninsula surrounded by the natural Lake Hazar and reservoirs of Keban Dam, Karakaya Dam, Kralkizi and Ozluce.
Elazig initially developed in 1834 as an extension of the historic city of Harput, which was situated on a hill and difficult to access in winter.
The city of Elazig was founded among the skirts of the hill on which the historical Harput Castle was constructed. According to the present historical sources, the most ancient inhabitants of Harput was the Hurrian nation who settled in these parts in c2000 B.C.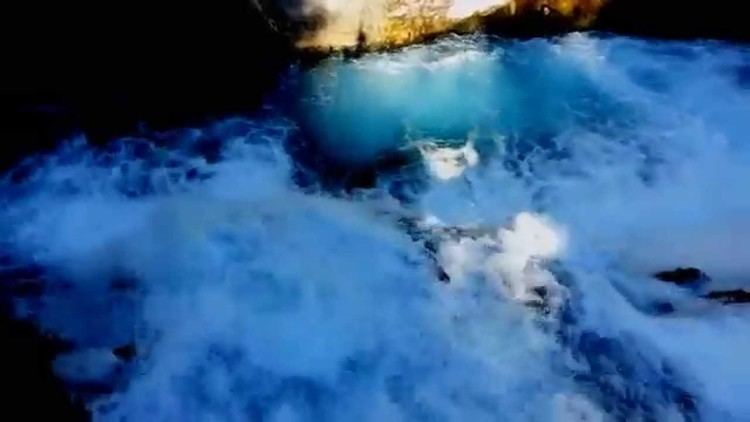 Harput, and its surrounding region was part of the kingdom of Urartu at the period of its maximum extension.
The ancient town and citadel called Kharput (Kharpert), which means "rocky fortress" in Armenian, was built by the first Armenian kings about five km (3.1 miles) from modern Elazig. However, very little written material about this city reached our day. It is possible that Harput stands on or is near the site of Carcathio-certa in Sophene, reached by Corbulo in A.D. 65. The early Muslim geographers knew it as Hisn Ziyad, but the Armenian name, Khartabirt or Kharbirt, whence Kharput and Harput, was generally adopted in time.
William of Tyre wrote that Joscelin I, Count of Edessa (Jocelyn) of Courtenay, and King Baldwin II of Jerusalem were prisoners of the Amir Balak in Kharputs castle and that they were rescued by their Armenian allies. William of Tyre calls the place Quart Piert or Pierre.
Harput and its vicinity fell under Turkish control in the year 1085 as the outcome of the Manzikert battle on August 26, 1071. The Cubukogullari, Artuqids, Aq Qoyunlu and Ottomans had reigned in the region
Harput is still partly settled today, but due to its high elevation and lack of water it is slowly in the process of being abandoned, with most of its residents moving to Elazig. Harput still has a few thousand inhabitants.
Harput was the seat of a Syrian Orthodox bishop as early as the eleventh century, whose diocese was initially called Hisn Ziyad and later Harput. The last Syrian Orthodox bishop of Harput, Cyril Mansur, was murdered along with many of the towns Christians during the Armenian Genocide and Assyrian Genocide of 1915.
An Armenian Catholic diocese of Kharput was created in 1850.
In the late 19th and early 20th century, Elazig exported raisins, apricots and almonds to Europe. Opium was also grown in the area. Honey was also produced, but not so much exported, but used by locals. Gold was also found in the area in the early 20th century.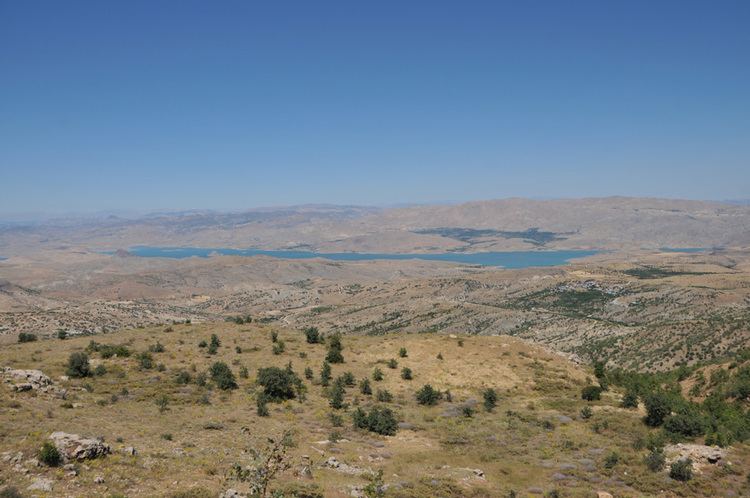 Elazig is situated at the northwestern corner of a 30-mile-long valley, known locally as Uluova (literally the Great Valley). The areas Armenians called this valley "Vosgetashd" (the Golden Plain). Its altitude is 3,300 feet: latitude and longitude are respectively: 38 degrees and 41 minutes North, and 39 degrees and 14 minutes East. Elazig Province is surrounded by the Euphrates in the north, and since the completion of Keban Dam the rivers came to cover almost ten percent of the surface area (826 km²) of the province (8,455 km²). Elazigs adjacent province borders are with: Tunceli (North), Erzincan (North-West), Bingol (East), Diyarbakir (South), and Malatya (West).
Firat University
Harput Kalesi (Harput Castle)
Buzluk Magarasi (Ice Cave)
Museum of Archaeology and Ethnography
Hazar Golu (Lake Hazar)
Hazarbaba Ski Centre
Historic mosques (Cami in Turkish), churches and shrines (Turbe in Turkish)
Ulu Camii: Built by Artuqid Sultan Fahrettin Karaaslan in 1156. It is one of the oldest and important structures in Anatolia
Sarahatun Camii (also known as Sarayhatun Cami): Built by Sara Hatun, mother of Aq Qoyunlu (White Sheep Turkomans) Sultan Bahadir Han (also known as Uzun Hassan), in 1465 as a small mosque. It was renovated in 1585 and 1843.
Kursunlu Camii: Built between 1738 and 1739 in Harput during the Ottoman era.
Alacali Camii
Agall Camii: built in 1559.
Arap Baba Mescidi ve Turbesi: Built during the reign of Seljuk Sultan Giyaseddin Keyhusrev III (son of Kilicarslan IV) in 1279. The shrine contains a mummified body which is known as Arap Baba among commons.
Fetih Ahmet Baba Turbesi (Shrine of Fetih Ahmed)
Mansur Baba Turbesi
Mary Church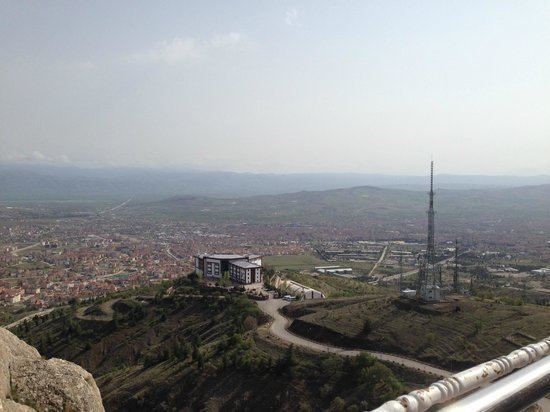 Elazig cuisine is the second richest among all cities in Turkey with 154 different types of food and drinks according to a study conducted by Ankara Chamber of Commerce. Particularly those originated in the historic city of Harput have an important fame in the region and the country. Apart from famous meat platters most of which include meatballs, naturally dried fruits and vegetables and using them in main dishes is unique to Elazig cuisine. Several examples could include:
Kofik dolma - stuffed dried peppers or aubergines
Kelecos - fried meat and onion served over a bed of flat bread pieces softened in yogurt
Iskene - a breakfast soup containing broth and vegetables
Harput kofte - meatballs made with a mixture of minced meat, cracked wheat, herbs and spices boiled in tomato sauce
Tas Ekmegi - unleavened flat bread baked over hot stone or hotplate served with butter and jam
Iskin yemegi - a wild rhubarb dish
Sirin - pan-broiled handmade filo pastry roundels with a layer of yogurt and tomato sauce on top
Komme - baked handmade filo pastry roundels built with a layer of meat filling and a layer of walnut paste
Gaygana - a mixture of eggs, yogurt, bicarbonate, and flour drops fried in oil
Orcik - walnut halves sewn in a thread, dipped into deep grape syrup
Orcik sekeri - caramelised sugar coated walnut pieces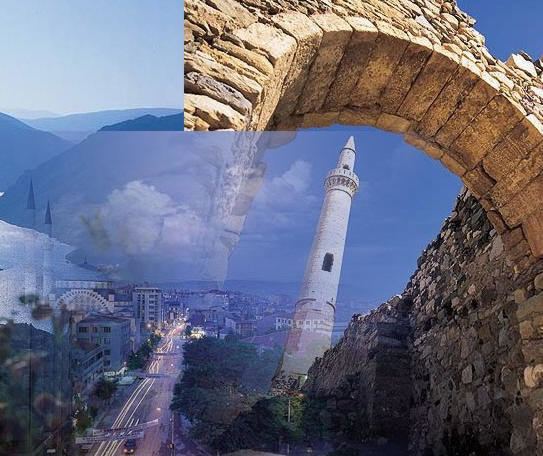 Elazig is also very famous with its vineyards, and two types of grape varieties Okuzgozu and Bogazkere.
Elazig Wikipedia
(,)http://www.bgnnews.com/turkish-authorities-seize-roman-emperors-private-rock-case-in-elazig_4677_720_400.jpg(,)http://i.ytimg.com/vi/odrpqEUMpkM/maxresdefault.jpg(,)http://www.faultlineliving.co.uk/wp-content/uploads/2010/11/IMG_1994karliova.jpg(,)http://img4.wikia.nocookie.net/__cb20100904155705/althistory/images/e/e8/PicElazigFlag1.png(,)https://ancientfoods.files.wordpress.com/2012/07/arch-house.jpg(,)https://s-media-cache-ak0.pinimg.com/736x/50/5c/c1/505cc18180e58c1f5a3295cbcf0d5cb8.jpg(,)http://alastairgordonwalltowall.files.wordpress.com/2012/01/pr-troll_t607.jpeg(,)http://cdncms.todayszaman.com/todayszaman/2013/12/08/harput-kalesi_newsdetail.jpg(,)http://www.resimle.net/data/media/119/elazig_folklor_ekibi.jpg(,)http://www.icits2011.org/up/belge/17/elazig3.jpg(,)https://hogsheadwine.files.wordpress.com/2012/05/elazig_02.jpg
(,)http://www.mijnplatteland.com/elazig/pix/069_m.JPG(,)http://scontent-b.cdninstagram.com/hphotos-xaf1/t51.2885-15/10624188_281442228727044_110842932_n.jpg(,)http://www.mijnplatteland.com/elazig/pix/001_m.JPG(,)http://turkagram.com/wp-content/uploads/2015/02/Yasam-daglarda-bir-baska-guzel.-02022015...-elazig-asagimurat-nature-time-life-blue-sky-skysporn-whi.jpg(,)http://fc02.deviantart.net/fs35/i/2008/307/1/e/Elazig_by_kindaLeda.jpg(,)http://cache4.asset-cache.net/gc/89200963-landscape-near-elazig-eastern-area-anatolia-gettyimages.jpg%3Fv%3D1%26c%3DIWSAsset%26k%3D2%26d%3DFI8NI4sBISxkAYvMVIReKa5lvfdu76xbCvO903Tngmu0yoP4U8h2dvoag8GBZRyh(,)http://mw2.google.com/mw-panoramio/photos/medium/12342847.jpg(,)https://c2.staticflickr.com/4/3902/15370342716_365af03a32.jpg(,)http://mw2.google.com/mw-panoramio/photos/medium/23101450.jpg(,)http://www.artsatl.com/wp-content/uploads/2013/03/1-e1362704059972.jpg(,)http://mw2.google.com/mw-panoramio/photos/medium/11646431.jpg(,)http://mw2.google.com/mw-panoramio/photos/medium/39918461.jpg(,)http://mw2.google.com/mw-panoramio/photos/medium/2064835.jpg
(,)http://media-cdn.tripadvisor.com/media/photo-s/05/c5/c0/17/balak-gazi-tesisleri.jpg(,)http://fle135-turkiye.pbworks.com/f/e9.jpg(,)http://fle135-turkiye.pbworks.com/f/Hazar.jpg(,)http://www.yeniresim.com/data/media/216/www.yeniresim.com_-_Trkiye_Resimleri_-_Malatya_-_Kmrhan_Kprs.jpg(,)http://muratnehrihavzasi.ogm.gov.tr/userfiles/image/keban-baraji2.jpg(,)http://www.skylife.com/images/photo/2013/05/sanatin-adresi-elazig/galeri/sanatin-adresi-elazig-1.jpg(,)http://www.skylife.com/images/photo/2013/05/sanatin-adresi-elazig/galeri/sanatin-adresi-elazig-2.jpg(,)http://www.culinaryanthropologist.org/photos/Smmardinview0001.jpg(,)http://www.onurair.com/en/images/sehir-rehberi/elazig-lezzet.jpg(,)http://www.parlafood.com/wp-content/uploads/2013/09/Euphrates-dam-Elazig.jpg(,)http://farm1.static.flickr.com/228/486187953_d508c24faf.jpg%3Fv%3D0(,)http://muratnehrihavzasi.ogm.gov.tr/userfiles/image/elazig-genel.jpg
(,)http://www.anadolujet.com/images/skylife/5-2010/1848/69_1848elazig_12.jpg(,)http://www.anadolujet.com/images/skylife/5-2010/1848/69_1848elazig_10.jpg(,)http://elazig.habermonitor.com/img/kalkinma-bakani-cevdet-yilmaz-elazigda-20140920AW197829.jpg(,)http://www.habermonitor.com/img/taksim-trio-elazig-da-sahne-aldi-20140422AW068740.jpg(,)https://s-media-cache-ak0.pinimg.com/736x/9f/70/22/9f702275c1b01cb97502b9ca21aa5acd.jpg(,)http://elazig.habermonitor.com/img/ptt-1-lig-20140920AW197895.jpg(,)http://www.anadolujet.com/images/skylife/4-2011/2532/92_2532elazig_01.jpg(,)http://elazig.habermonitor.com/img/bicakli-kavgaya-polis-mudahalesi-20140920AW197894.jpg(,)http://www.anadolujet.com/images/skylife/4-2011/2532/92_2532elazig_13.jpg(,)http://www.habermonitor.com/img/2nasreddin-hoca-festivalde-konustu-portakal-o.jpg(,)http://www.anadolujet.com/images/skylife/7-2012/3364/137_3364malatya(8).jpg(,)http://i1.ytimg.com/vi/WidYcv50OXQ/0.jpg
(,)http://elazig.habermonitor.com/img/elaziglilardan-baskan-arslana-tesekkur-plaket-20141111AW240267.jpg(,)http://elazig.habermonitor.com/img/elazigda-turizm-calismalari-20140803AW159055.jpg(,)http://elazig.habermonitor.com/img/antalyada-kursubasi-sov-20140928AW204107.jpg(,)http://gumushane.habermonitor.com/img/elazigda-hidirellez-coskuyla-kutlandi-20140506AW081951.jpg(,)http://www.habermonitor.com/img/belediye-baskanlari-cig-kofte-etkinligine-kat-20140624AW126250.jpg(,)http://www.habermonitor.com/img/kepezde-elaziglilar-gecesi-20140708AW138192.jpg(,)http://www.edchreturkey-eu.coe.int/News/Konya.JPG(,)http://burdur.habermonitor.com/img/elazigda-sosyal-risklerin-ve-dezavantajlarin-20141107AW237607.jpg(,)http://elazig.habermonitor.com/img/elazigda-baskanlardan-erdogan-a-destek-20140725AW153968.jpg(,)http://www.tccb.gov.tr/images/photoalbum/2015-yurtici/yi-2015-02-20-elazig-16-havaalani.jpg(,)http://www.ctiasv.ro/images/ima1.jpg
(,)http://www.dimpletravel.com/images/cities/big/elazig/elazig-1.jpg(,)http://admin.gateofturkey.com/api/data/GetHeaderImage/1995/KEBANDAMM_ELAZIG.JPG(,)http://cdn2.vtourist.com/19/1794486-N885hazar_lake_Elazig_Ili.jpg(,)http://letsgoturkey.org/wp-content/uploads/wow-slider-plugin/19/images/2.jpg(,)http://cdn1.vtourist.com/19/1794502-st_mary_church_Elazig_Ili.jpg(,)http://www.cappadociaturkey.travel/wp-content/uploads/2013/06/elazig1-cappadociaturkeytravel.jpg(,)http://cdn2.vtourist.com/19/1794481-N885north_of_maden_Elazig_Ili.jpg(,)http://media-cdn.tripadvisor.com/media/photo-s/07/85/f2/98/hazar-golu.jpg(,)http://www.mytripolog.com/wp-content/uploads/2009/04/sivrice-lake-campground-turkey-elazig-hazar.jpg(,)http://mw2.google.com/mw-panoramio/photos/medium/448609.jpg