Covid-19
200 km/h




5.7 m




11 m




Ekolot





The Ekolot JK-05L Junior is a Polish ultralight aircraft, designed and produced by Ekolot of Krosno. It was certified in Poland in February 2010. The aircraft is supplied as a kit for amateur construction or as a complete ready-to-fly aircraft.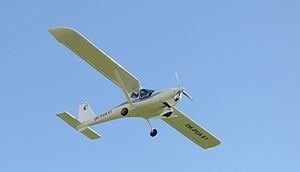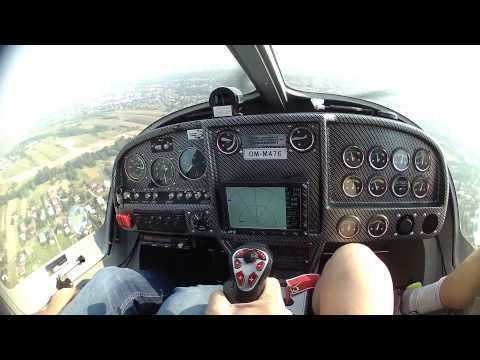 The JK-05L was designed to comply with the Fédération Aéronautique Internationale microlight rules. It features a strut-braced high wing, an enclosed cockpit with two seats in side-by-side configuration, fixed tricycle landing gear and a single engine in tractor configuration.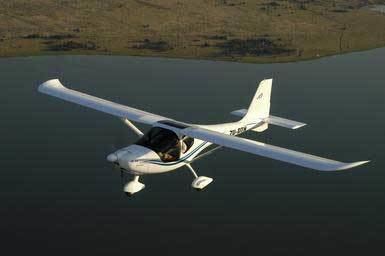 The aircraft is made from composites. Its 10.68 m (35.0 ft) span wing employs an NN-1817 airfoil, has an area of 10.24 m2 (110.2 sq ft) and employs carbon fibre flaperons. The twin 35 litres (7.7 imp gal; 9.2 US gal) fuel tanks are located behind the seats. A ballistic parachute is available. The controls include a single, centrally-mounted centre stick and electric trim. The standard engine is the 80 hp (60 kW) Rotax 912UL four-stroke powerplant.
The JK-05L was later developed into the Ekolot KR-030 Topaz.
Data from Ekolot
General characteristics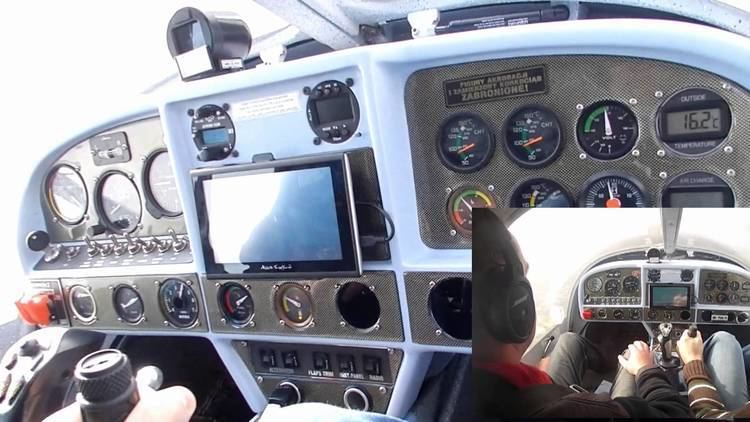 Crew: one
Capacity: one passenger
Length: 5.7 m (18 ft 8 in)
Wingspan: 10.76 m (35 ft 4 in)
Height: 2.25 m (7 ft 5 in)
Wing area: 10.2 m2 (110 sq ft)
Airfoil: NN-1817
Empty weight: 290 kg (639 lb)
Gross weight: 450 kg (992 lb)
Fuel capacity: 70 litres (15 imp gal; 18 US gal)
Powerplant: 1 × Rotax 912UL four cylinder, liquid and air-cooled, four stroke aircraft engine, 60 kW (80 hp)
Performance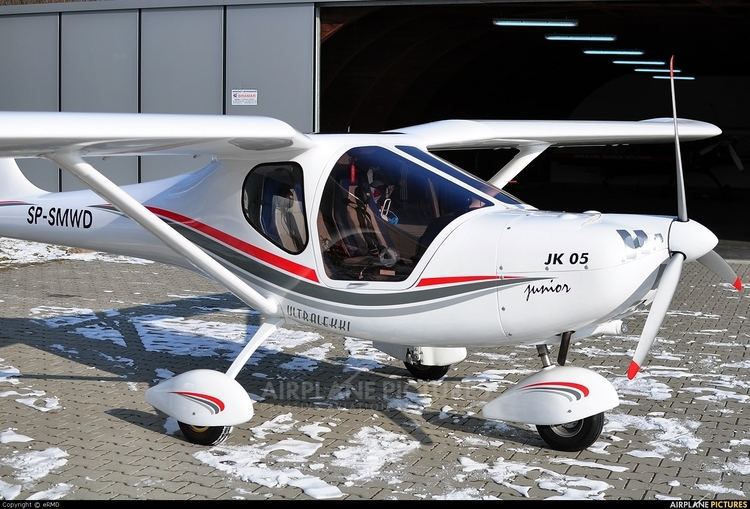 Maximum speed: 200 km/h (124 mph; 108 kn)
Cruising speed: 180 km/h (112 mph; 97 kn) at 75% power
Stall speed: 55 km/h (34 mph; 30 kn) flaps down
Range: 1,000 km (621 mi; 540 nmi)
Rate of climb: 6 m/s (1,200 ft/min)
Wing loading: 41 kg/m2 (8.4 lb/sq ft)
Ekolot JK-05L Junior Wikipedia