Arm balance






Consult a doctor before beginning an exercise regime




Arm, Thigh, Wrist, Abdominal organs




Chaturanga Dandasana, Supta Padangusthasana, Upavistha Konasana




Adho mukha śvānāsana, Uttanasana




One-legged sage Koundinya's pose, Pose Dedicated to the Sage Koundinya II, Eka Pada Koundinyasana II




Eka Pada Koundinyasana I, Rajakapotasana, Astavakrasana, Adho mukha śvānāsana, Kapotasana
Eka Pada Koundinyasana II ([ɐːsɐnɐ]; Sanskrit: एक पद कोउन्दिन्यसन ईई; IAST: Eka Pada Koundinyāsana II) or One legged arm balance is an asana.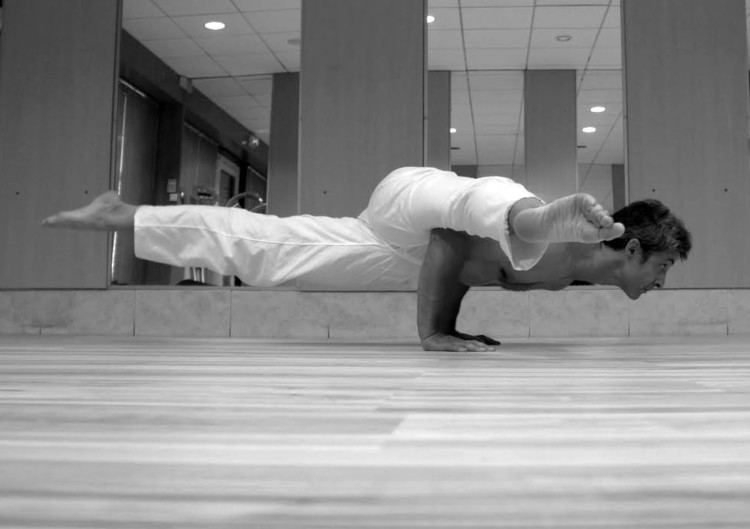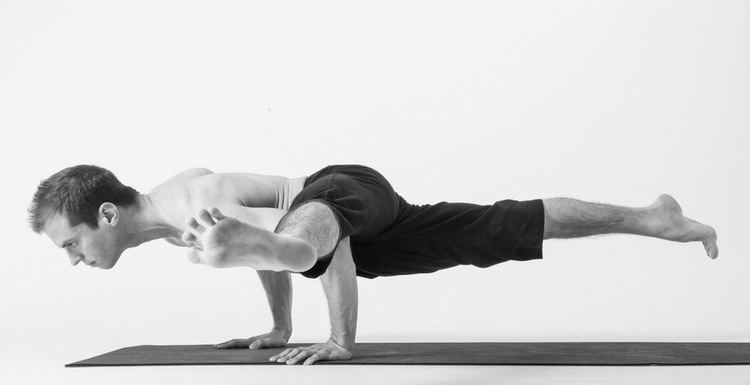 This asana is dedicated to the sage Koundinya. There is a version that sage Koundinya himself was created by Parvati for the purpose of extracting and fermenting the sap of the wild date palm and thus supplying the wants of gods and men in the matter of intoxicating drinks.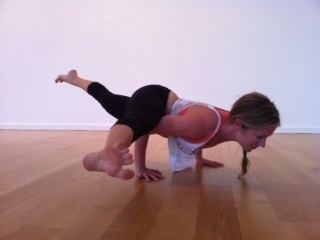 The name comes from the Sanskrit words eka meaning "one", pada meaning "foot", koundinya for the sage of the same, and "asana" meaning "posture" or "seat".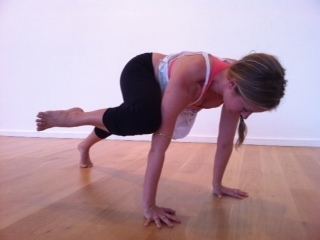 Eka Pada Koundinyasana II or one legged arm balance asana with straight legs. The left leg will be stretched straight back while the right leg is stretched on the right side. The inner side of the right thigh rests on the back of the right upper arm.
The asana strengthens the arms and abdominal organs and the thigh muscles.
Eka Pada Koundinyasana II Wikipedia